This article is brought to you by Nature's Coffee Kettle. Their portable kettle of coffee is the perfect addition to these ooey, gooey, easy cinnamon rolls.
---
Cinnamon rolls and camp coffee go together like peanut butter and jelly, lettuce and tomato, La Croix and hipsters. And sipping on your first cup of java as the sun rises and you rip into a roll of doughy, frosty goodness is the epitome of joy. I mean it. (We also encourage eating them several hours after the sun rises.)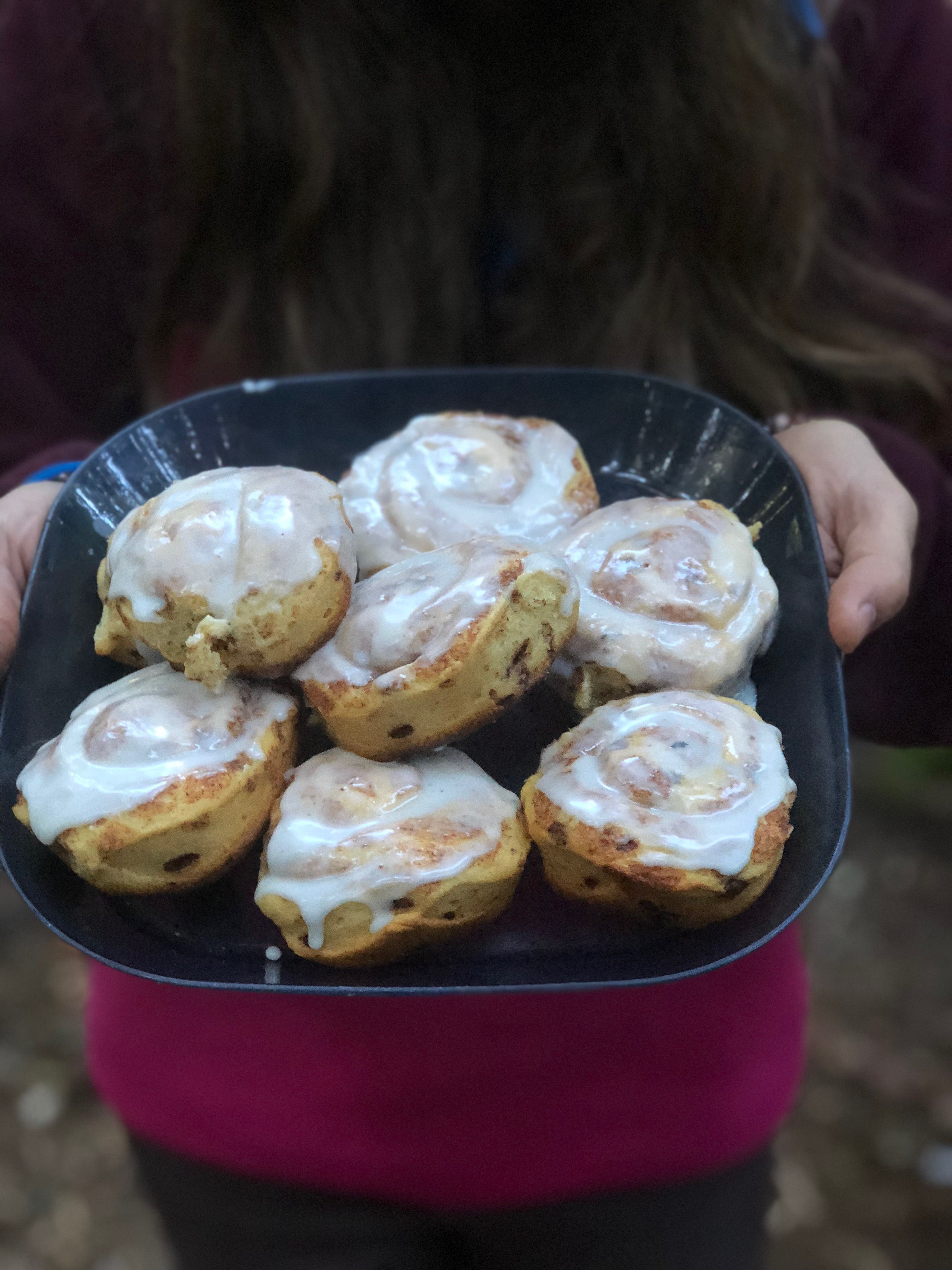 This easy cinnamon roll recipe will change the way you think about breakfast at camp. Get outta here, oatmeal.
It's easy to make delicious cinnamon rolls at the campground with a dutch oven. Like, really easy. However, if you thought we were going to teach you how to make dough from scratch, this isn't the guide for you.
But if you want to relax and enjoy the convenience of "fresh baked" cinnamon rolls, the canned variety baked in a dutch oven will fool your neighbors with the aroma. (If you want to tell everyone they're made from scratch, we won't call you out.)
How to Make Easy Cinnamon Rolls in a Dutch Oven
New to dutch oven cooking? You're in for a treat. The cast iron pot is good for a whole host of recipes, like Pad Thai, Lasagna, and tons of yummy deserts. Plus it's easy to clean: simply wet a paper towel with water or oil and wipe down the interior. You never want to use an abrasive coil on a dutch oven because it can ruin the enamel. If the cinnamon rolls make a semi-permanent bond to the bottom, add boiling water and leave it for a few hours until you can remove the food residue.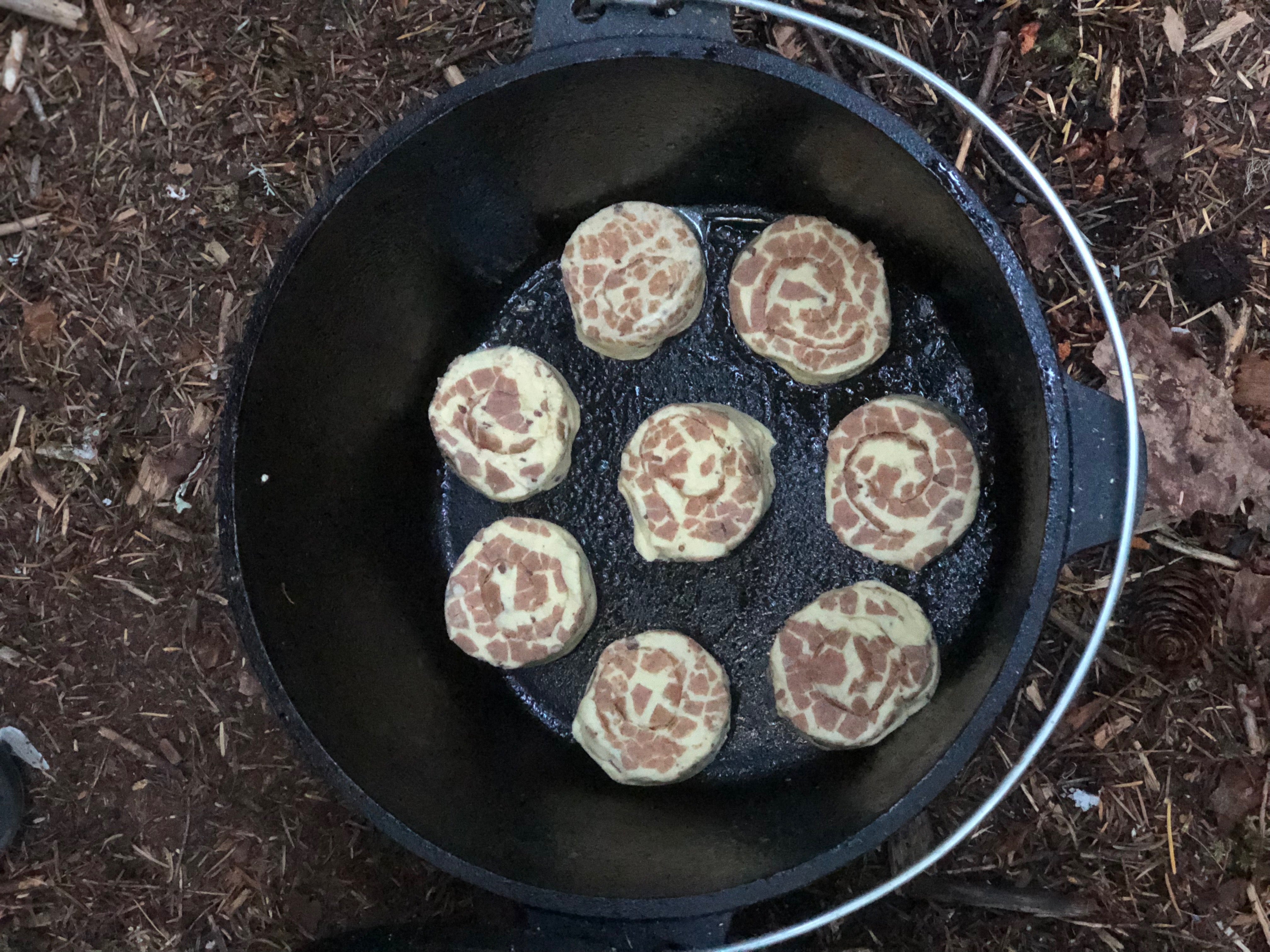 Unless you're a camp cook extraordinaire, the easiest way to make dutch oven cinnamon rolls is using a pre-made can of cinnamon rolls from the store. For those who want to go the extra mile and make the rolls from scratch, hats off to you – and it's not as hard as it sounds!
Overall, this recipe follows similar instructions as the can, except instead of an electrical oven, it's a wood-fired oven!
Ingredients for Easy Cinnamon Rolls in a Dutch Oven:
1 10″ dutch oven
Campfire coals
1 can of cinnamon rolls (shhhh)
1-2 tbsp of Butter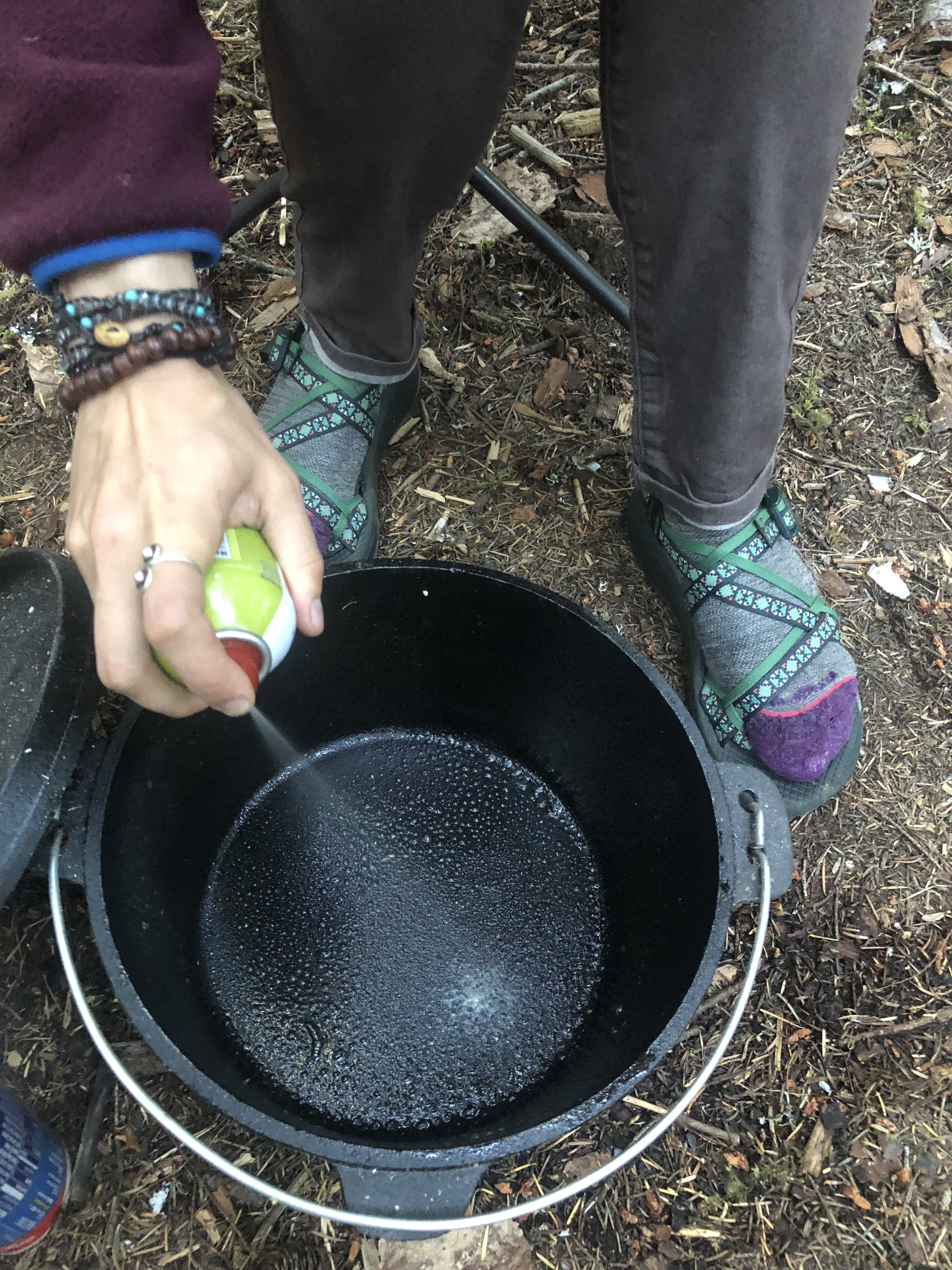 Instructions:
Make a bed of coals a few inches from the fire
Grease the inside of the dutch oven with butter
Pop open the can of cinnamon rolls and place them in the dutch oven
Place the oven over the bed of coals, and cover the lid with coals as well
Let bake for 8-10 minutes
Smother the top with icing from the cinnamon roll can (you can also make your own cream cheese frosting following this recipe)
Enjoy!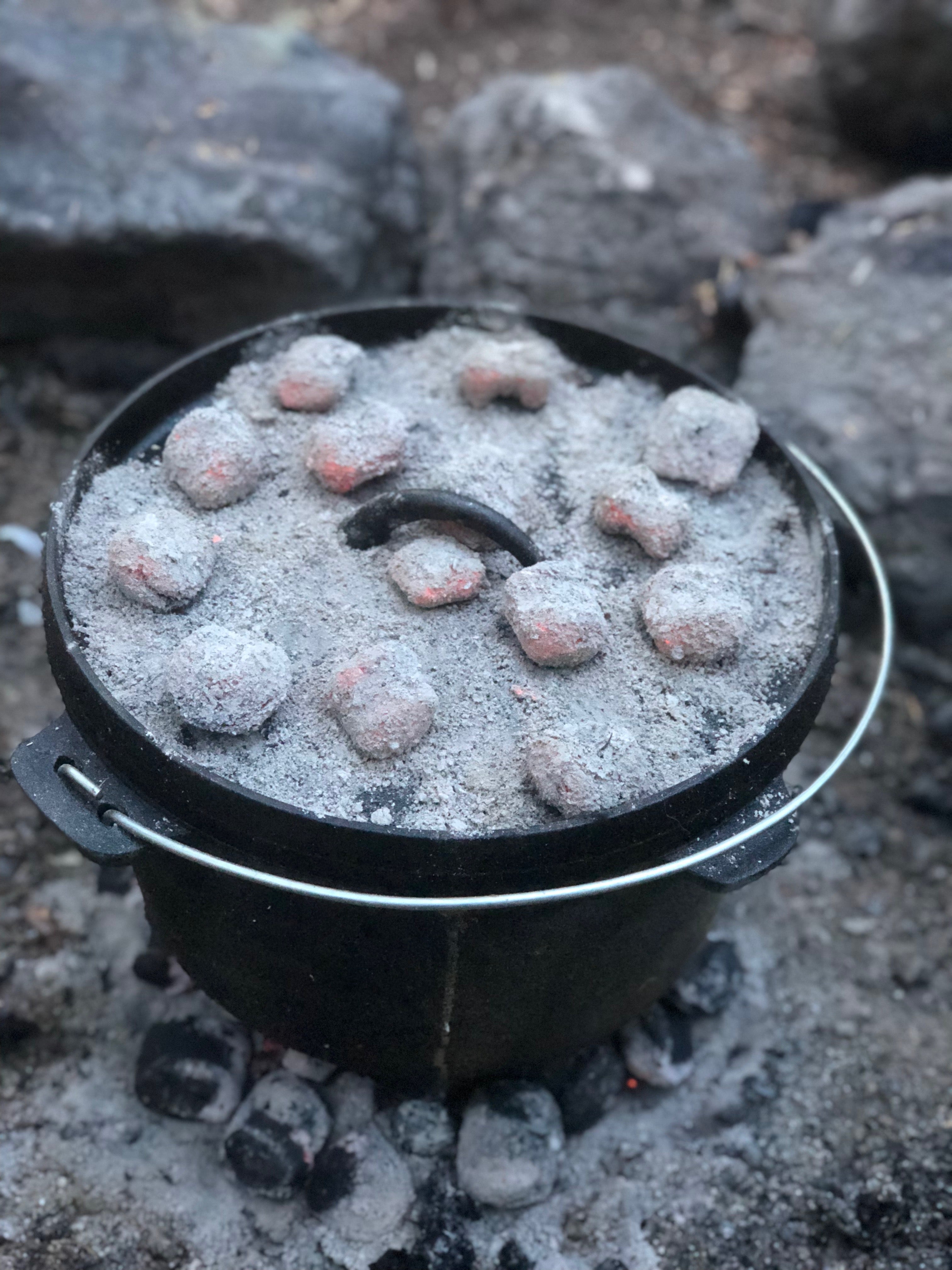 You might need tongs to lift the rolls out of the oven before you can enjoy your easy cinnamon rolls. Make sure to boil water simultaneously to enjoy your camp coffee around the fire!
---
You can win free coffee from Nature's Coffee Kettle, and gear from 20 other outdoor brands by reviewing campgrounds on The Dyrt. Share past camping experiences, photos, and videos to earn points towards monthly prizes in The 2018 Great Camping Giveaway!
Popular Articles: