It's a common misconception that there's nothing to see in a lake, river, or stream. The ocean has monopolized our attention when it comes to admiring creatures that live underwater.
However, hidden below the surface of the U.S.'s freshwater streams and rivers is a world of colorful fish, amphibians, and freshwater mammals. While stream snorkeling, you can witness all types of fish behavior like mating, migrating, and hunting. You might see turtles, river otters, beavers, and crustaceans.
In this guide, we'll tell you exactly where to find the best stream snorkeling spots in the U.S.
What is Stream Snorkeling?
Stream snorkeling is an activity where you wear a mask, a pair of goggles with large lenses, and a snorkel, which is a tube that allows you to breath while your face is underwater. You also might wear a pair of fins to help you swim through the water more efficiently. Snorkeling is one of the best ways to explore the underwater world because the equipment needed is so minimal.
Specifically, stream snorkeling is when you explore freshwater rather than saltwater. You can snorkel in rivers, lakes, streams, and even in flooded quarries.
The Best Places to go Stream or River Snorkeling in the U.S.
If the water is safe enough to swim in, then it's safe enough to snorkel in. You'll want to choose a spot that's clear, calm, and known for hosting many types of fish life.
1. Crystal River, Florida
If you've ever wanted to swim with manatees, Crystal River is where you'll find them. This river is only seven miles long, but is fed by over 30 natural springs and streams. Manatees use Crystal River as a warm water sanctuary, and over 350 manatees can live in Crystal River at a time. With only a mask and a snorkel, you can swim alongside these peaceful herbivores and watch them interact with one another in their natural habitat. Many of the manatees are not shy and might even come over for a gentle nuzzle.
If you want to camp near Crystal River, stay at Chassahowitzka River Campground, a campground set alongside the Chassahowitzka River (a great stream snorkeling spot itself) and just a few miles away from Crystal River. This campground has 53 full hookup RV sites, 28 tent campsites, fire rings, and picnic tables.
2. Huron River, Michigan
The Huron River covers over 900 square miles and is over 130 miles long. The river has hundreds of smaller streams flowing into it – making it a stream snorkeler's paradise. One of the best ways to explore the Huron River and its surrounding stream is to start upstream of Ann Arbor, where the water tends to be clearest, and snorkel at any of the designated swimming spots. You can expect to see freshwater turtles, rockbass, sunfish, carp, catfish, trout, and many more freshwater creatures.
There are day-long excursions hosted by the YMCA that take children on snorkeling adventures around Lake Huron.
Camp at Van Riper State Park, a campsite that offers tent campsites and cabins. You can go stream snorkeling in the surrounding creeks or kayak, swim, and fish at its main lake.
3. Kankakee River and Haigh Quarry, Illinois
The Kankakee River was once used by Native Americans, fur traders, and farmers for navigation and fishing. Today, stream snorkelers can see smallmouth bass, walleye, northern pike, and catfish by snorkeling in the river's surrounding streams and flatwater areas. If you search closely, you may even find an arrowhead hidden among the pebbles.
For a truly unique experience, throw on your snorkel set and venture to Haigh Quarry, a hotspot for scuba divers who want to explore sunken relics from the quarry's mining era. Snorkelers can explore the shallower edge of the quarry where they might spot catfish, schools of northern pike, bass, and catfish.
Spend the night at Kankakee River State Park, a campsite that offers primitive amenities and solitude alongside the Kankakee River. Stay here as a home base to explore the local caves, hiking, and cycling trails.
4. Bailey's Harbor, Wisconsin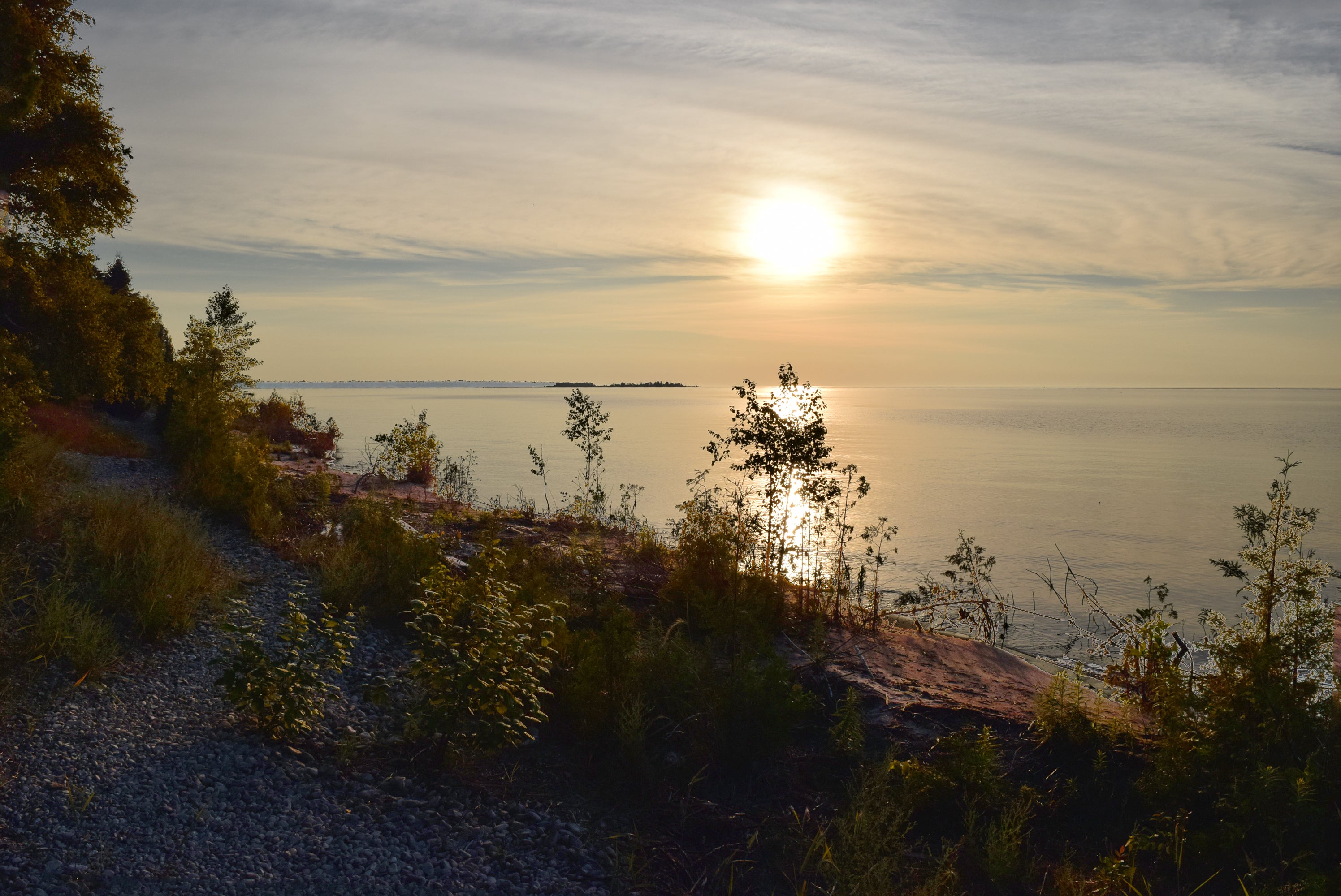 Bailey's Harbor is a large harbor tucked near the entrance of Green Bay where you can snorkel through many of the streams that feed into the bay. Out in the bay's center, adventurous snorkelers can swim around the Boaz shipwreck, a vessel that ran aground in 1900. The wreck is now covered in barnacles, plant life, and acts as a home for juvenile fish who use the rubble for shelter. The Boaz is just one shipwreck you can explore. There are thought to be hundreds of shipwrecks in the area that date back to the 1800s – with many of them yet to be discovered.
Pitch your tent at Peninsula State Park, a popular campsite on the shores of Green Bay that connects to plenty of biking trails, hiking trails, a sky theater where you can watch live performances, a golf course, kayak and canoe rentals, playgrounds, and more. It's the ultimate campsite choice for those who want stream snorkeling to be just one activity of their busy camping trip.
5. Lake Mead, Nevada/Arizona
Lake Mead is the largest water reservoir in the country and is located just outside of the Las Vegas Strip. There are tens of great spots to explore with nothing but a mask and snorkel. Some of the beaches around Lake Mead, like Boulder Beach,  have life jacket rental stations to help you snorkel safely. If you go to Castle Cliffs or Virgin Basin, you can snorkel over bleached-white gypsum reefs. If you follow one of the many canyons to the edge of the lake, you'll likely find quiet streams that are perfect for discovering minnows, tadpoles, and other young lake creatures who stay shallow to avoid being munched on by predators.
During your stay at Lake Mead, camp at Boulder Beach Campgrounds. These campgrounds give you great access to Lake Mead and some sites have views of the water.
Popular Articles: