Yes. Including gas. She was driving a Subaru Outback with 27 MPG, and mostly camping for free. 
---
Many students embark on international gap years after graduating from college, bouncing around Europe or Southeast Asia. But when Kelsey Lane finished up her masters, she decided there was plenty to see right here in the U.S.
In order to really dig into the abundance of places and experiences available in this country, Kelsey would explore them via road trip, camping along the way.
The best part of camping and road tripping, according to Kelsey? Freedom. "You're free from technology; free from being in front of a screen all day, so watching the world pass by your window really becomes exciting."
With her newly acquired Master of Arts in Interactive Media from Elon University, Kelsey set out to not only experience a rambling road trip across 26 states and 15 National Parks on a shoestring budget, but also to record her experiences and present them in a fun and convenient online resource. She incorporated her skills in interactive media to offer advice to other budget travelers. Temporary Nomad is the resulting resource, full of advice on how to save money while road tripping and budget camping.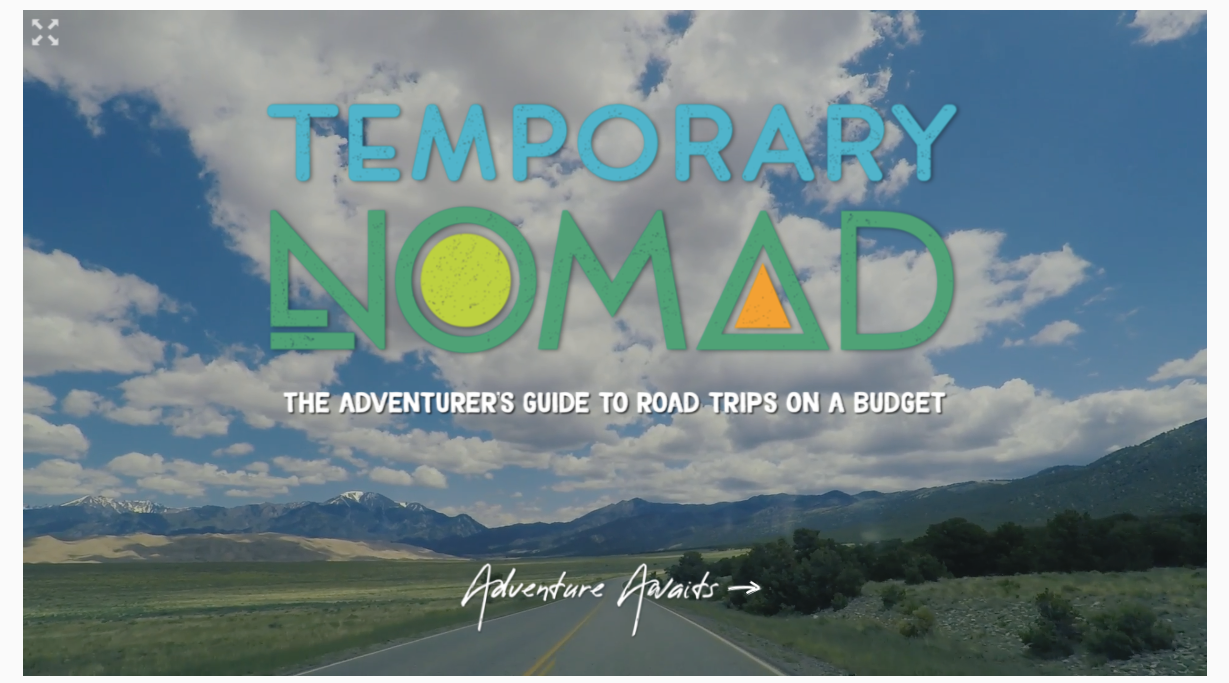 Kelsey is now an expert in road tripping on a dime, but that doesn't mean budget camping is always easy.
"The hardest part in keeping to my strict budget was saying no to snacks. It sounds silly but after camping out and eating burritos for a few days straight, seeing a bag of barbecue chips at the store was like, wow those just look so good! I can't even remember the last time I had those!"
Kelsey's biggest piece of advice for future road trippers on a shoestring budget? Plan ahead. By picking the campgrounds she would stay at prior to her trip, she was able to give her loved ones back home some peace of mind.
"I passed along a list of GPS coordinates to my parents with potential locations I would be every night in case they didn't hear from me for more than 24 hours."
Then again, she recommends a little spontaneity, too.
"One night we decided to just wing it and drive down a national forest road in Montana in hopes of finding a campsite. After about an hour we came across the most beautiful site I think I've ever seen, right on the water with not a soul in sight. It was so beautiful, so raw, so unprotected and out in the middle of mother nature."
Budget Camping Across the U.S. with Kelsey

[bctt tweet=""This road trip opened my eyes to the beauty of this nation… often the best sights were the ones most would overlook. Taking the time to explore dirt roads and see places that few others get a chance to see made this trip so special." " username="thedyrt"]
When Kelsey discovered the Saved Campground List function on The Dyrt, she saw another opportunity to organize and present her budget camping trip to fellow travelers. You can view her complete list, "Temporary Nomad's Epic Camping Trip" on The Dyrt.
Here is a sample of some of the campgrounds Kelsey visited along the way…
(To create your own Saved Campground List, simple search for a campground, then click "Save" to add it to a new or existing list.)
Buffalo Lake National Wildlife Refuge, OK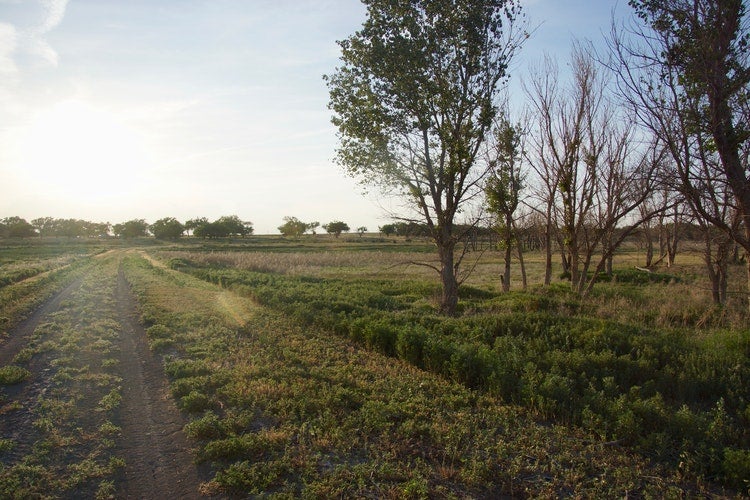 "What a neat place to camp. With a National Parks Pass you can camp here for free. So peaceful with walking trails that were really nice. There was only one other group there when we were there at the end of May." — Kelsey L.
Check out more Buffalo Lake National Wildlife Refuge reviews and photos!
Read More
---
Phantom Canyon Road BLM Sites, CO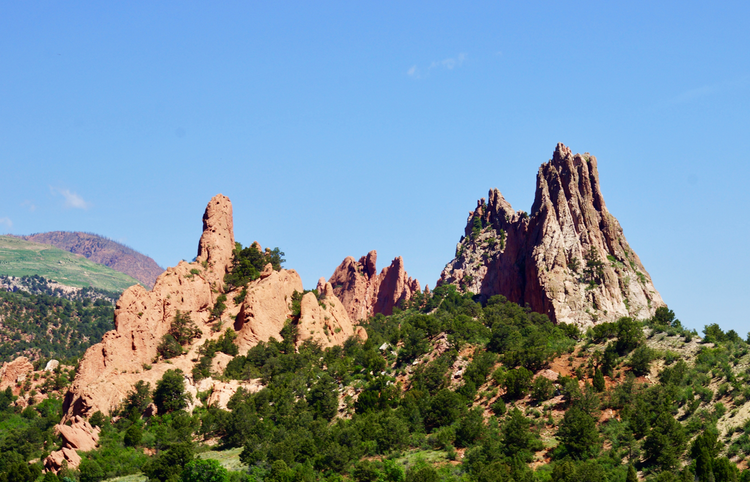 "Free BLM sites along Phantom Canyon Road, an hour outside Colorado Springs. Small creek that follows the road to camp along. Pre-existing fire rings. The sites were well used but sadly had a good bit of trash left from the previous occupants. " — Kelsey L.
Learn more from other budget campers at the Phantom Canyon Road BLM Sites.
Read More
---
Upper Big Bend, UT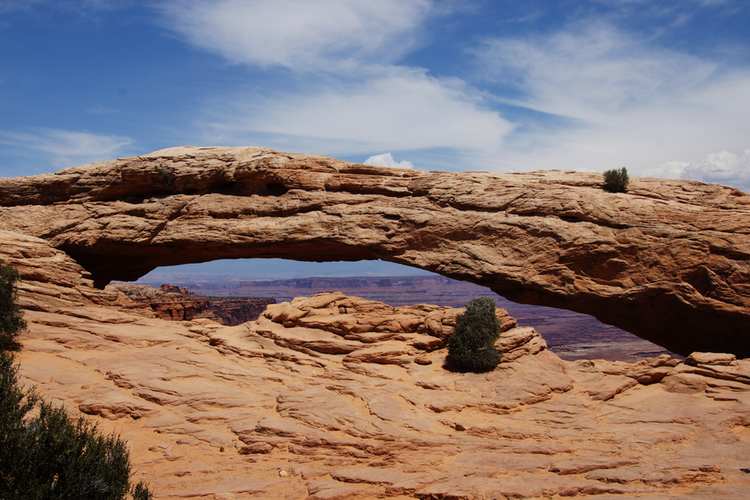 "This is very popular, especially in the summertime. We arrived mid-late afternoon and it took driving between 4 of the different campgrounds to find an open spot." — Kelsey L.
Check out photos and more Upper Big Bend Campground reviews!
Read More
---
Jacob Lake Recreation Area, AZ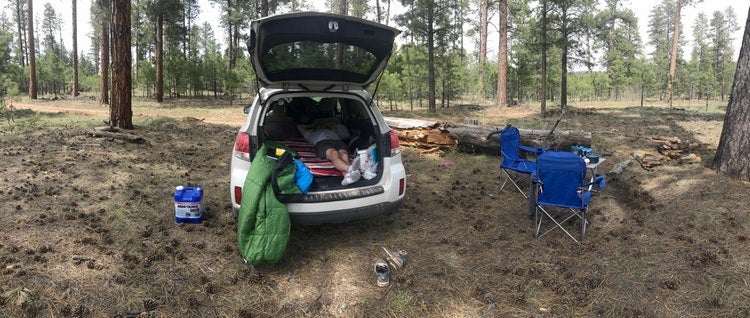 "Dispersed camping is allowed in the nearby Kaibab National Forest. Some existing sites are present but you can pretty much pull off and camp anywhere (following Leave No Trace principles, of course). Cooler temperatures because of the elevation made this a fantastic place to camp." — Kelsey L.
Even more Jacob Lake Recreation Area tips await.
Read More
---
Buckeye Campground, CA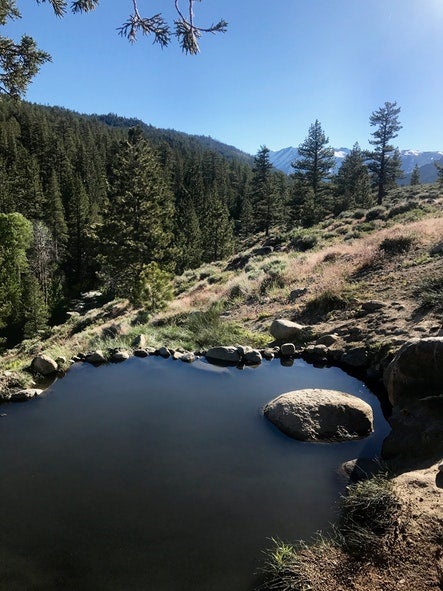 "Free dispersed camping along the road leading into Buckeye Campground. We had a beautiful site overlooking the river, just across from Buckeye Hot Springs." — Kelsey L.
Check out more photos and reviews from Buckeye Campground.
Read More
---
Kelsey Meets The Dyrt
After all those miles and all that camping, Kelsey still managed to make a trip to Portland to visit The Dyrt headquarters, where she showed us her impressive route.
Ready to take your own budget camping road trip? Check out Kelsey's road trip planning guide, and start searching for campgrounds on The Dyrt.
---
Related Campgrounds:
Popular Articles: