These tips are a preview of our Kickstarter Expert Series, coming this winter, in which we go deep on what running a successful Kickstarter is really like. It's not just hacks and success, as the lists out there would have you believe.
I recently caught up with two companies, Hydaway Bottle and Power Practical, about what it takes to run a successful Kickstarter campaign.
Each company shared two insights that people often overlook–but that can make all the difference in whether you get fully funded or not.
Hydaway Bottle – Collapsible Water Bottle
Hydaway has a history with Kickstarter. In 2014, they launched a campaign for their flagship product, the Hydaway Bottle, a collapsible bottle that can fit almost anywhere.
This first campaign was not fully funded. The Hydaway team, not to be easily defeated, went back to the drawing board.
And when they came back to Kickstarter in 2015, they had a new strategy, with two major insights:
1. Focus on the Problem, Not Just the Product
In their 2015 Kickstarter campaign, they received $20,000 in funding in just 27 hours. How? They talked about the pains their bottle solves rather than the features of the product.

When marketing a product you spent many hours perfecting, it's almost impossible NOT to immediately point at the product and describe its many features.
The problem, though, is the person you're talking to doesn't care. They didn't spend countless hours perfecting this thing. You have a couple precious moments of attention, and if you start off describing collapsible polymers you will lose that attention 99 times out of 100.
The best way to turn those moments of attention into a Kickstarter backer is to talk about the problem.
Here's how Hydaway introduced their Kickstarter campaign:

"In just 60 seconds, U.S. consumers use and throw away 90,000 disposable water bottles. That's 50 billion water bottles per year – or – 30 million TONS of plastic waste each year in the U.S. alone."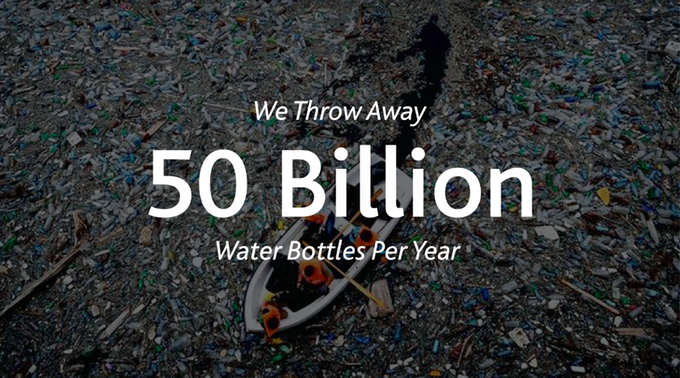 "But most of these bottles are recycled, right? Unfortunately not.
At least 80% of that plastic ends up in our landfills, streets, parks, and beaches."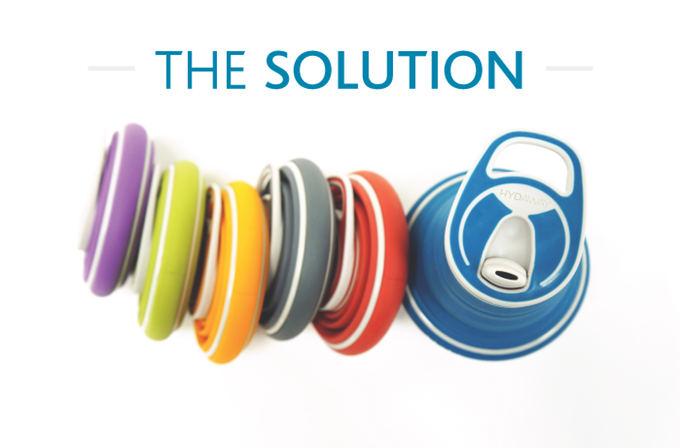 "HYDAWAY™ is an easy-to-use, reusable water bottle designed for people with active lifestyles who are searching for an alternative way to carry water that's just as convenient as buying bottled water."
"With your HYDAWAY, we think it's possible to make a difference, and we think you'll agree."
See how compelling that is?
Focusing on the problem upfront rather than the product got Hydaway $20k in 27 hours, which got them featured on the Kickstarter homepage, and resulted in a final funding of $263,000 at the end of their campaign.
2. Understand Your True Demand and Production Capacity
Part of having an over-funded Kickstarter is needing to deliver more product than you initially prepared for.
Hydaway's advice: if you want to make a true and lasting brand from your Kickstarter, you need to fully understand your maximum supply capacity. This doesn't mean having enough inventory ahead of time. It means understanding your supply chains and being able to meet all levels of demand for your product.
In other words, if you have a maximum supply capacity of 10,000 units, then the amount of units you can possibly ship is at most 10,000 units.
However, if you have a flexible supply chain and can supply different amounts of product depending on demand, you might ship 26,589 units. And because you had the supply chain figured out, you were able to determine and deliver on the true level of demand for your product.
In business, it's never good to have restrictions, especially ones that limit the amount of product you can ship and revenue you can make. Understand your supply chain and build out plans for different levels of demand. Don't leave money on the table.
Power Practical – Innovative Energy Products
Power Practical has figured out a number of ways to innovate in the outdoor industry, creating new pieces of gear we didn't know we needed.
From the PowerPot, which allows you to charge a device from the excess heat of a fire, to the Pronto fast-charging battery pack to the Luminoodle light rope, Power Practical has raised over $1.2 million on Kickstarter.
Here are two of their insights:
1. Focus on How Your Audience Would Use Your Product
"If you already have an email list or know your target demographic really well, speak to them through the video. Try to cover as many use cases as possible in the video. The chances are, someone will resonate with one of those use cases."
"We feel that the outdoor community is really active on Kickstarter so we try our best to connect to them. Showing how the product can be used is crucial. For example, our Luminoodle Kickstarter video focused only on use cases since there are so many ways to use it."
Use cases–how people will use your product: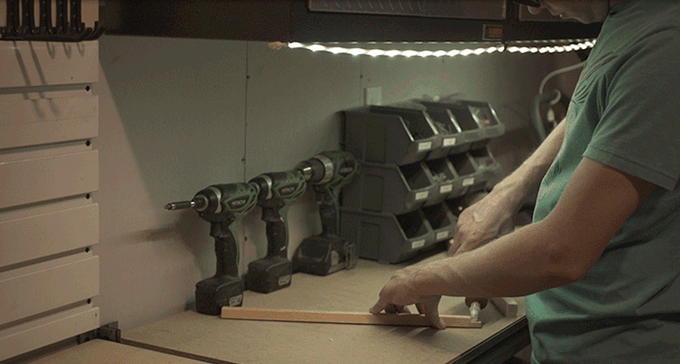 Focusing on as many as possible in short video segments is a high-impact play. Most people watch the video of a Kickstarter, and by highlighting the many different ways your product can impact their life, one is bound to stick.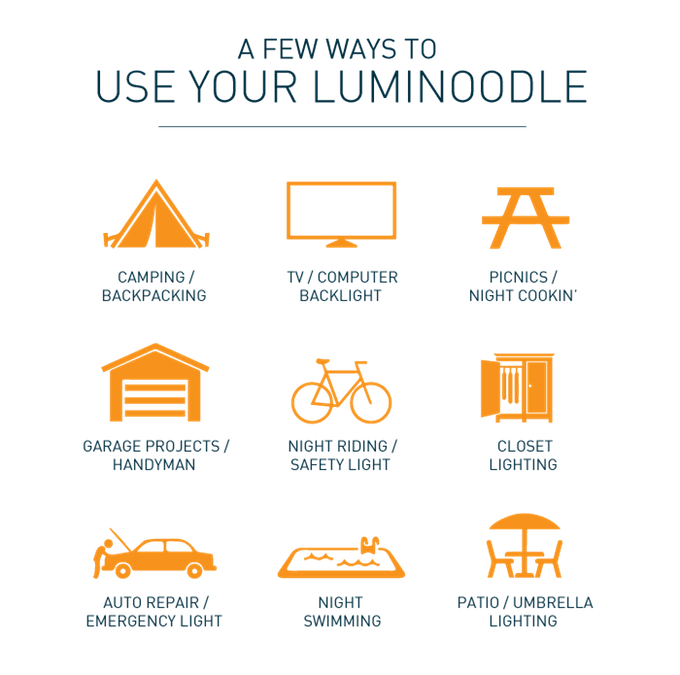 2. Keep Traffic Coming
"This might be the most important thing for you to do DURING your Kickstarter campaign. Your target demographic can be all over the place and driving them to your Kickstarter page should be a BIG priority."
"This can be done a number of ways. You can [1] do Facebook ads, [2] run Instagram contests and [3] use your influencer network to share with their followers. These 3 things will drive continuous "eyes" on your page and video which will help with your Kickstarter ranking and whether or not you show up on their "Discover" page without having to scroll down 8 pages."
Always be thinking about your Kickstarter ranking. The traffic you drive to your page will make sure you float to the top.
Keeping momentum during your campaign is like playing "keep it up" with a balloon. You need to continually take actions to make sure you don't float to the bottom.
Key Takeaways
At the end of the day your product and the problem it solves are unique. But these four insights should help you have success with a Kickstarter in the outdoor industry:
Focus on the Problem, Not Just the Product
Understand Your True Demand and Production Capacity
Focus on How Your Audience Would Use Your Product
Keep Traffic Coming
Cover photo © Power Practical, 2016
Popular Articles: