For your listening pleasure, we researched hundreds of podcasts to create this list of the best outdoor and adventure podcasts of the year. We compared each podcast on standardized metrics such as rating, time in existence, length of episode, regularity, number of listeners, and content. This is our list of the top 19, with some worthwhile audiobooks at the end for good measure. Who can say no to that?
The Best Adventure Podcasts for Outdoors Lovers
Made by insiders and the obsessed, these are the podcasts every outdoor enthusiast is listening to.
1. The Dirtbag Diaries

From paddling and backpacking to road trips and skiing, The Dirtbag Diaries covers it all. A staple since 2007, this adventure podcast is backed by Patagonia and has over 10 years of stories about outdoor dreamers, athletes, and wanderers. Fitz Cahall, co-founder of production company Duct Tape Then Beer, narrates these journeys and inspires us all to achieve our deepest bucket list desires.
---
2. Wild Ideas Worth Living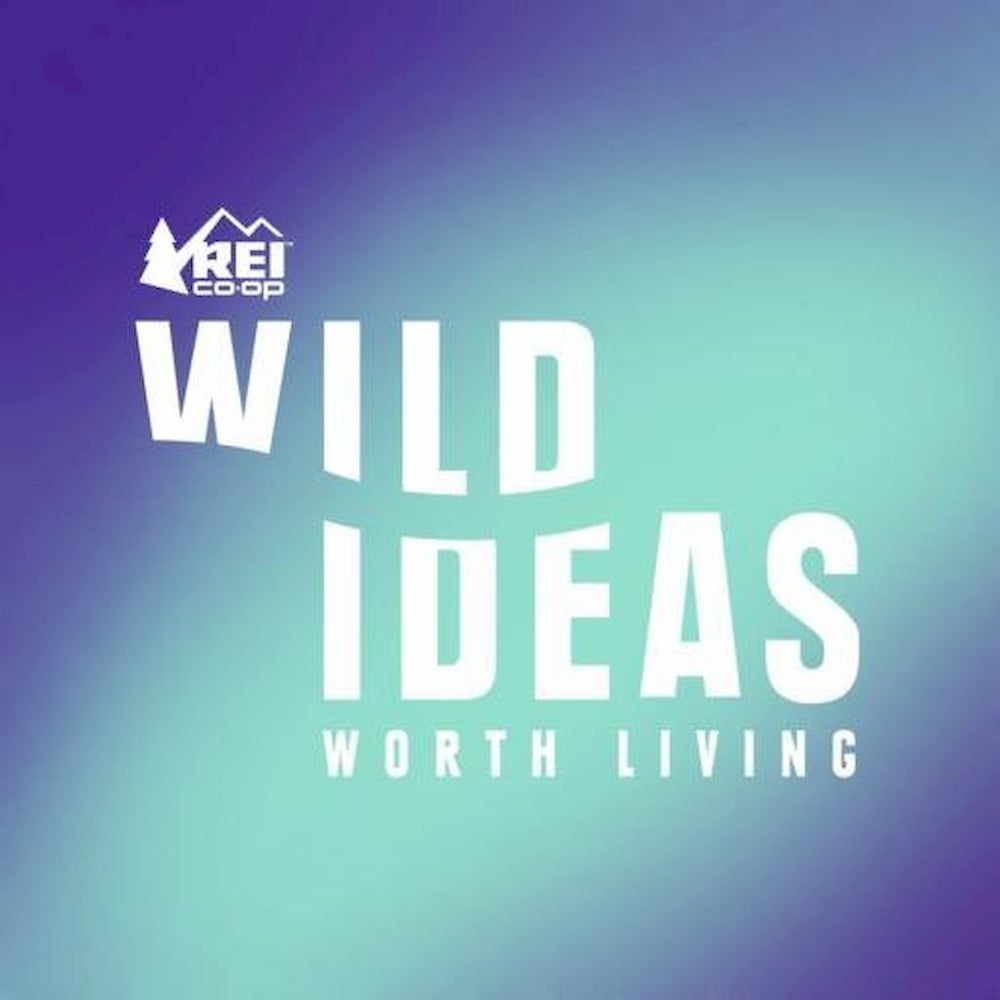 It really is amazing how much a little adventure can cure. Wild Ideas Worth Living channels this ethos and empowers others to escape the mundane and live out their wildest ideas. In partnership with REI, established adventure and business journalist Shelby Stranger interviews world-class explorers, health experts, athletes, performers and entrepreneurs about how they've taken their own wild ideas and made them a reality, so you can too.
---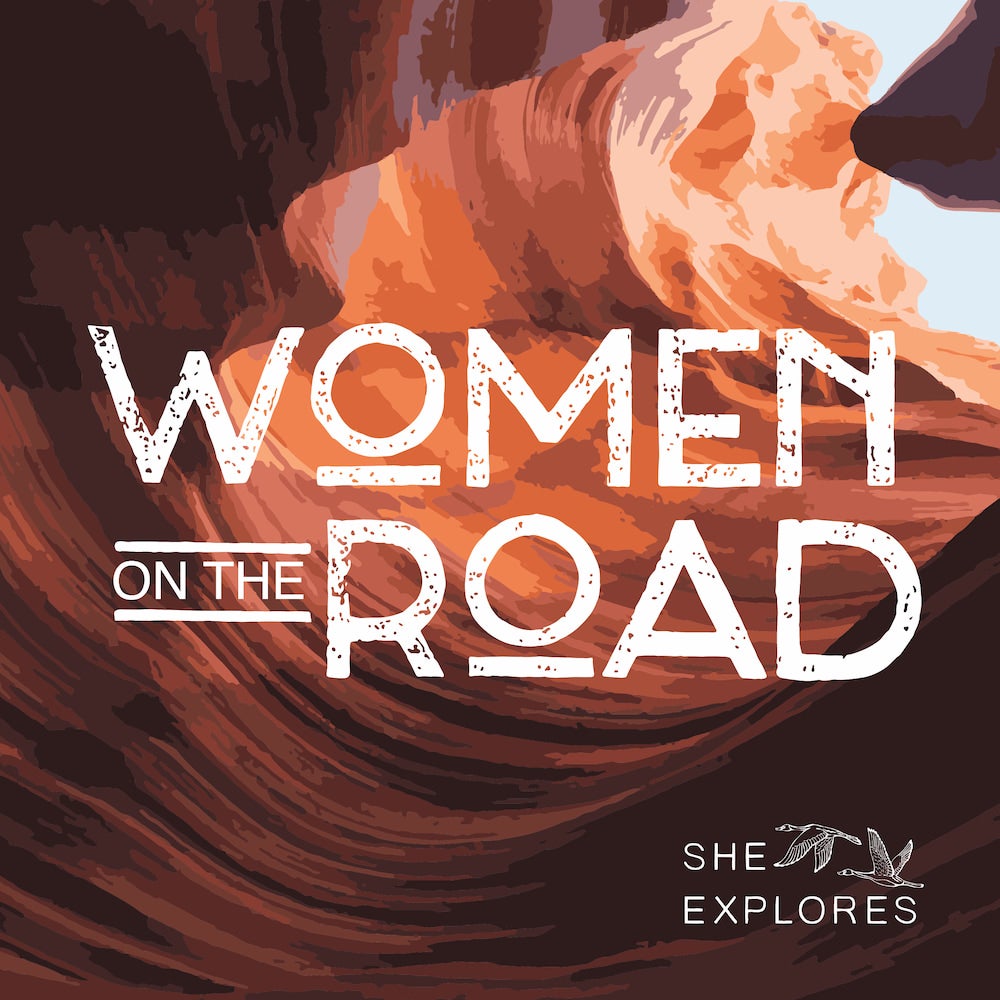 From the creators of She Explores (also on this list), the Women on the Road bi-weekly podcast is hosted by Laura Hughes, a full time vanlifer who elevates the stories of women in the outdoors and travel. Our favorite episode is "Walking Into Wellness," (episode 44) the story of vanlifer Nicole Rothschild who struggles with a chronic illness while living on the road.
---
4. Outside Podcast

Bringing Outside Magazine's long-standing storytelling methods to the realm of audio, Outside Podcast will leave you inspired for grand adventures and casual hikes closer to home. Having launched in March 2016, the podcasts' long-running "Science of Survival" series, which focuses on the science of survival in our world's most extreme environments, is a fascinating place to start.
---
The Dyrt PRO ensures easy trip planning and helps you deal with last-minute cancellations. With the upgraded version of The Dyrt app, you can access campgrounds, maps, and photos for offline use during outdoor adventures.
---
5. Enormocast

Listening to this adventure podcast makes you feel that you're part of an exclusive club for climbers. Enormocast is the podcast that isn't afraid to delve deep and give you a juicy slice of climbing life. Host Chris Kalous chats with some of the climbing world's biggest names and jokes his way into their lives, bringing to life some amazingly intimate stories and climbing experiences. If you're climbing obsessed, this podcast is for you.
---
6. The Trail Show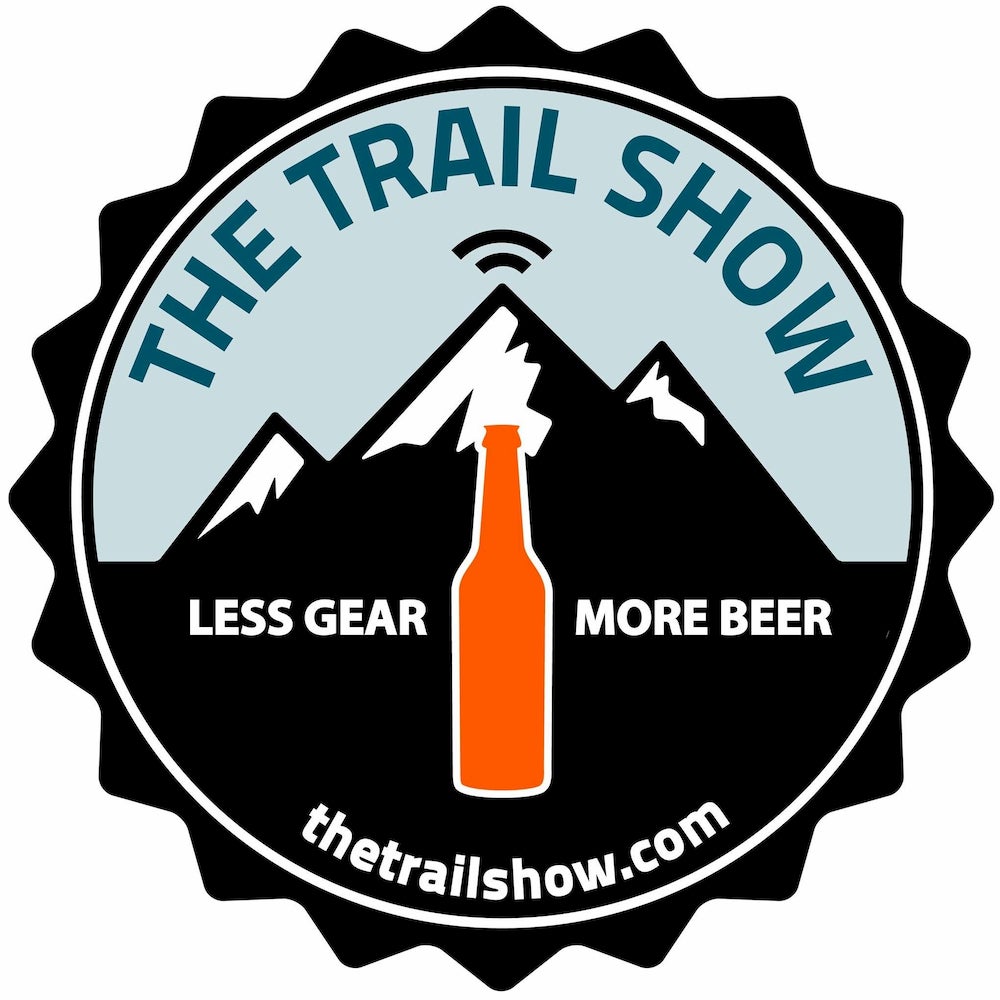 This monthly mash-up of all things trail is determined to discuss hiking and drink beer. And with a motto like "less gear, more beer", you know you're in for a good time. The Trail Show is the perfect podcast to enjoy with a brewski because if they're toasting to one, you might as well join in. Broadcasting live from the Historic Beer District of Boulder, CO, the hosts are determined to fill the hiking void in your podcast library.
---
7. Outside/In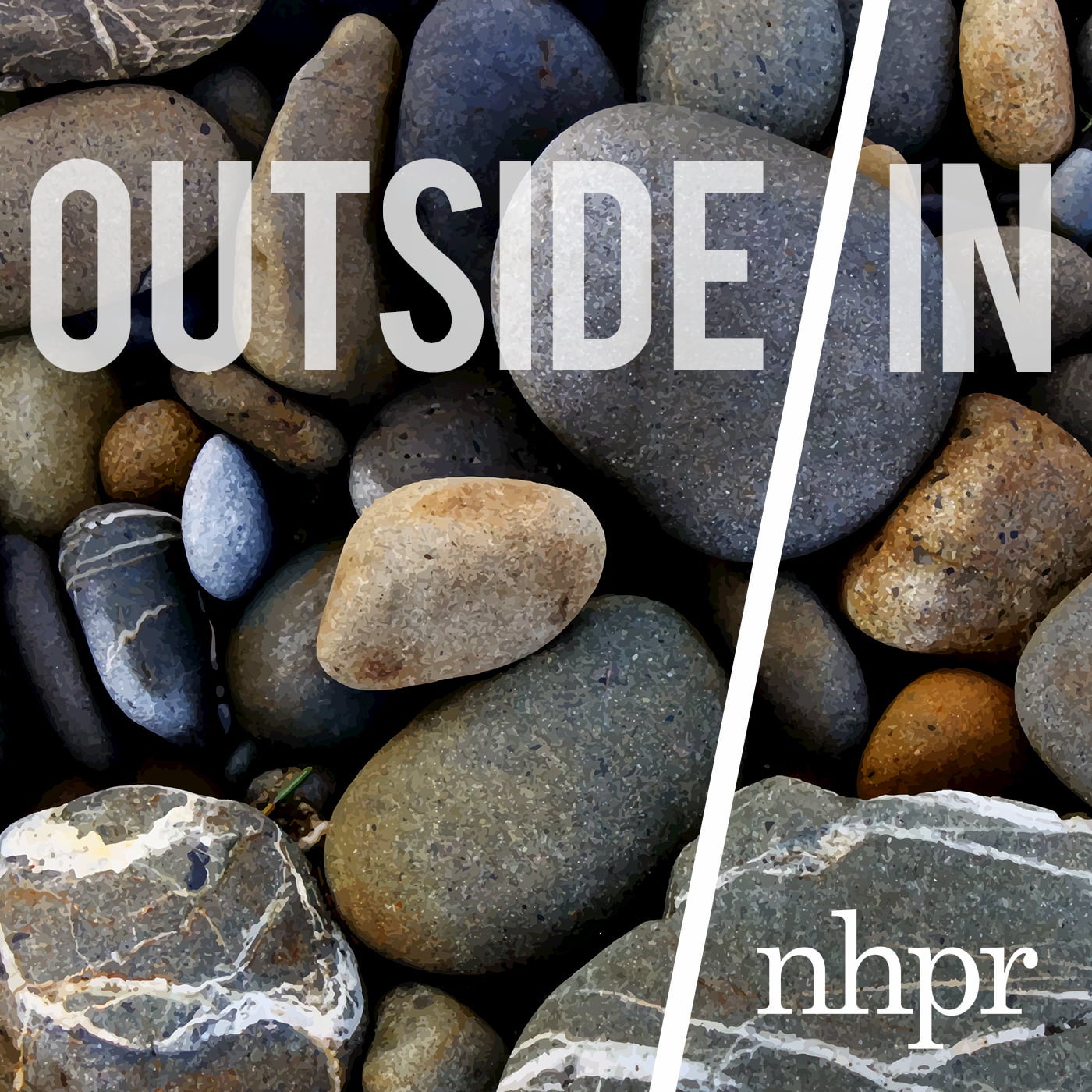 Outside/In is a podcast for anyone who has ever been outdoors. Focusing on the natural world and how we use it, Sam Evans-Brown combines solid reporting and long-form narrative storytelling to bring the outdoors to wherever you are. Because you don't have to be whitewater kayaker, an obsessive composter, or a conservation biologist to be passionate about the outdoors. If you need more convincing, check out the first episode where Scott Jurek talks about his Appalachian Trail speed record-setting adventure. It is sure to draw you in from the first word.
---
8. She Explores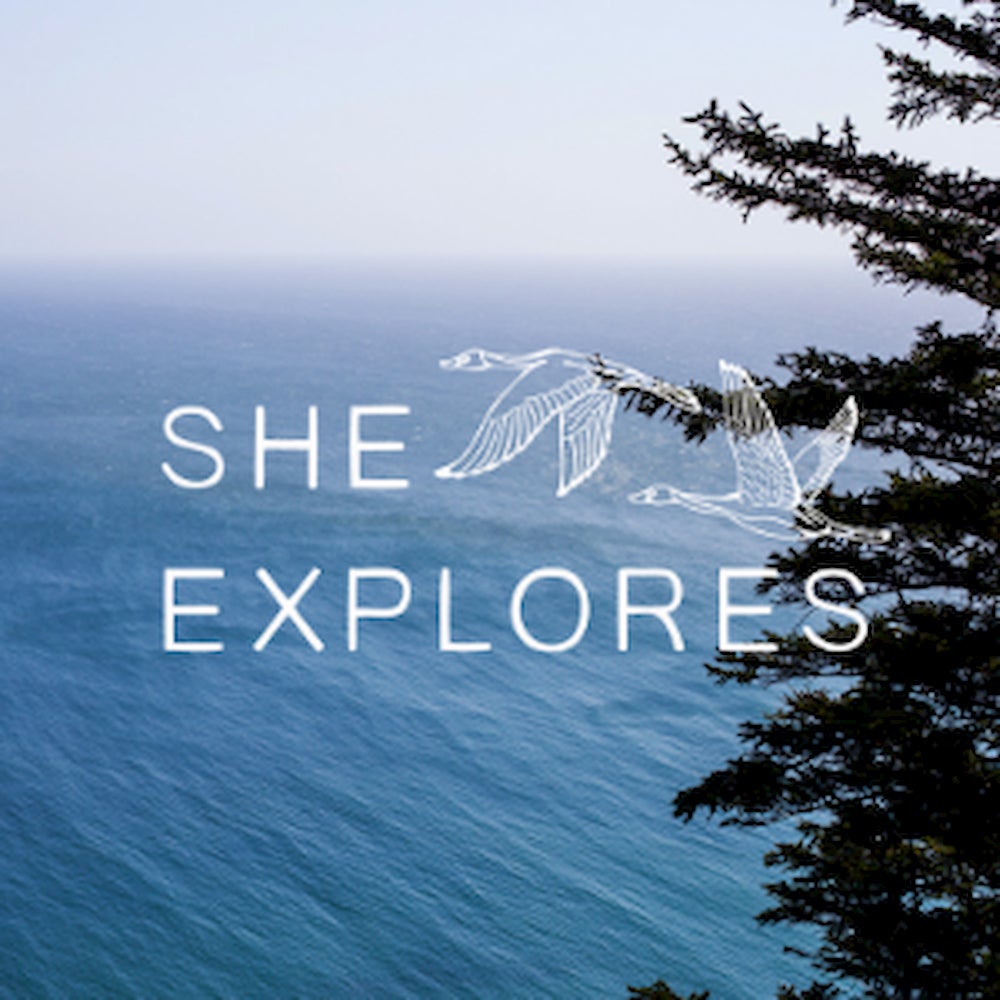 This podcast is for and about women who are inspired by time spent outside. Gale Straub, founder of She Explores is a pro at bringing together multiple voices on her podcast and it has become a growing resource for creative outdoors women. From big names in the community to everyday explorers across the world, She Explores features more than 200 women's stories, photographs, and artwork.
---
9. MtnMeister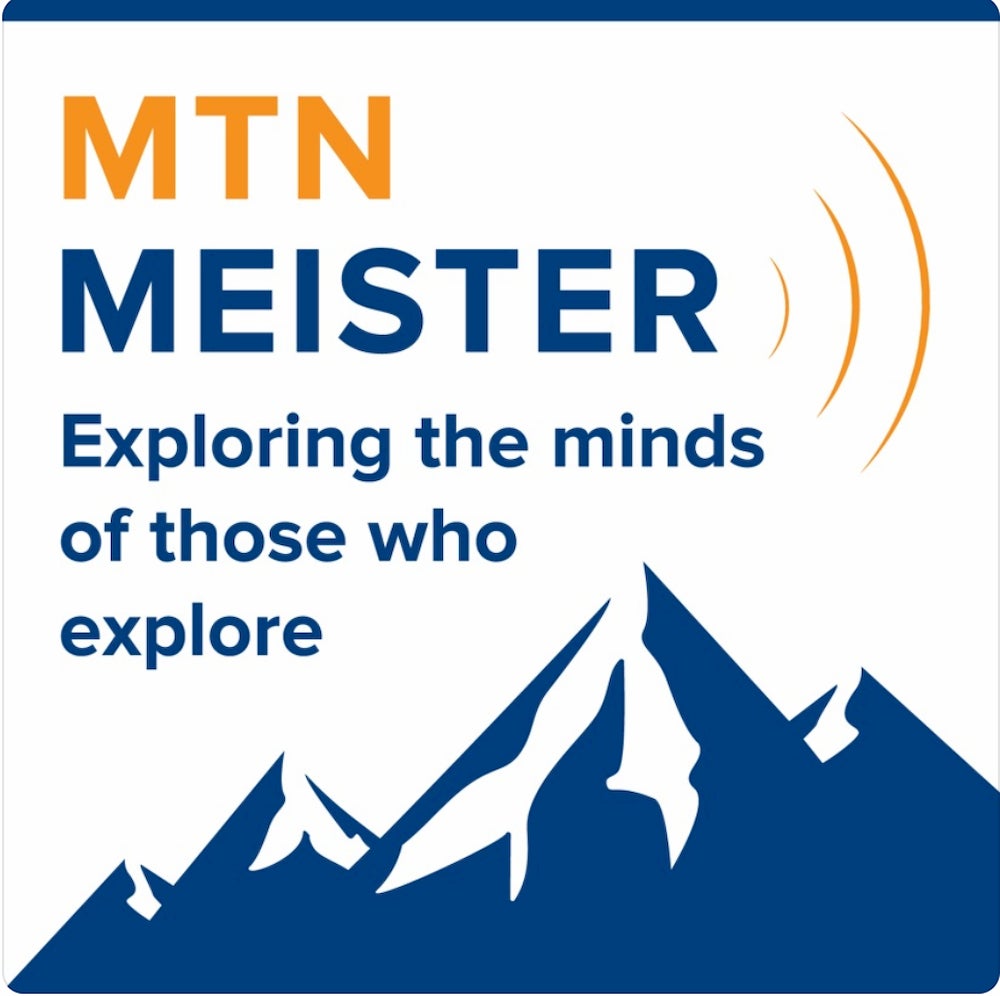 This thought-provoking monthly adventure podcast creates a link between the high altitude mountaineer, who faces a lack of oxygen and frostbite, with everyday ideas that affect all of us. MtnMeister questions why it's important we step outside of our comfort zone, and the impact human behavior has on our decision making. Host Ben Schneck does a fantastic job at asking questions you won't hear in a typical interview. Notable guests include Free Solo subject Alex Honnold, Sasha DiGiulian, Ueli Steck, Jeremy Jones and other adventures in climbing, skiing, hiking, biking, and everything else in the mountains.
---
10. The Pox and Puss Podcast

Interviewing hikers and adventurers from all walks of life, The Pox and Puss Podcast is a not-so-serious exploration of the Appalachian Trail thru-hiker experience. You won't find gear talks or long-distance backpacking advice on this podcast, but you will find funny stories and general news surrounding the trail. If you're looking to have a laugh and learn more about the world's greatest long-trail, this one is for you.
---
11. Out There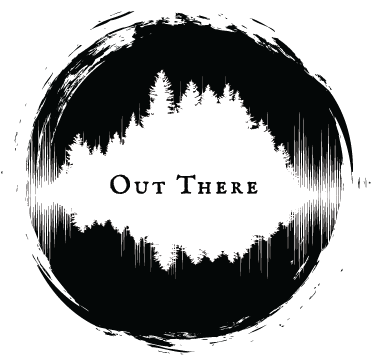 This award-winning podcast explores big questions through intimate stories in the great outdoors. Out There is hosted by former Wyoming Public Radio reporter Willow Belden, whose experience of thru-hiking the Colorado Trail gave her a fresh perspective on storytelling. Out There is an outlet for those tales.
---
12. The Sharp End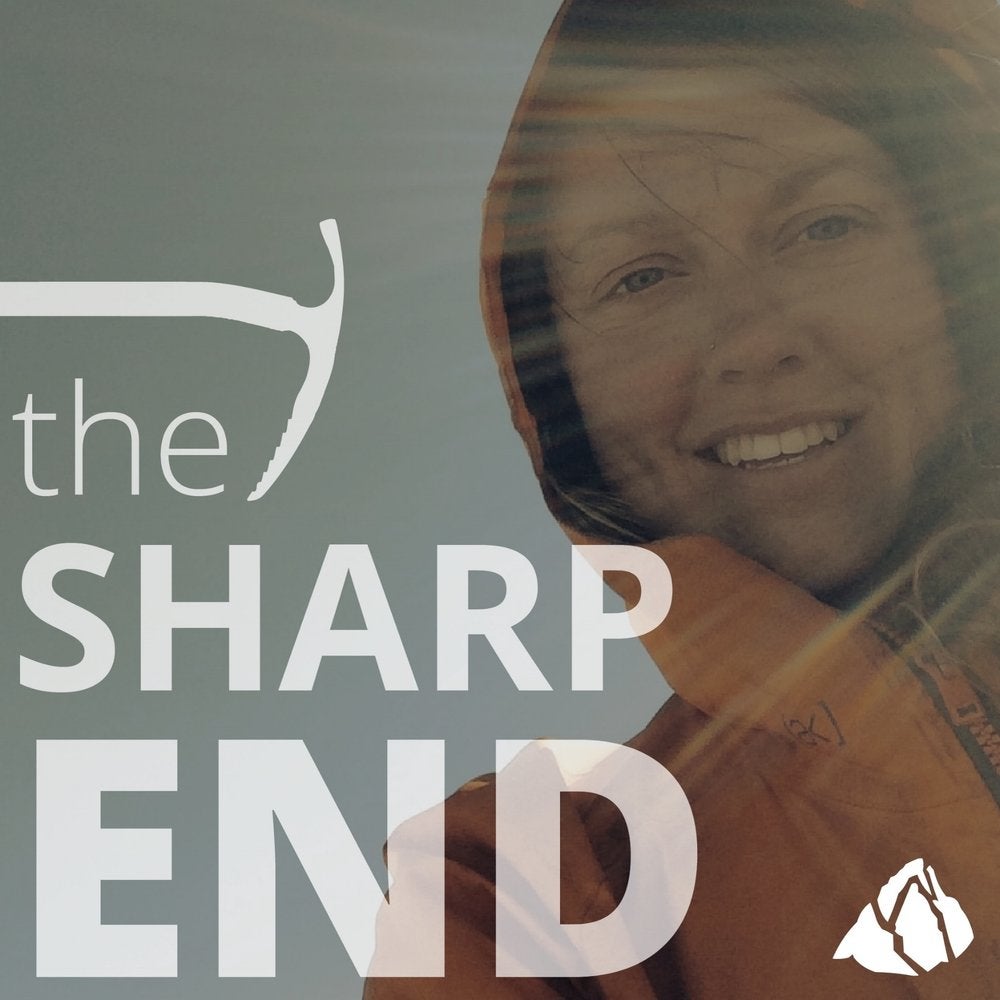 The Sharp End is a fascinating adventure podcast that interviews climbers and rescuers who have been involved in life-threatening incidents. Their shared lessons help all of us become safer climbers. Each month, host Ashley Saupe, who is a long-time instructor for Outward Bound, brings stories to life from the pages of "Accidents in North American Climbing," the annual publication of the American Alpine Club (AAC).
---
13. HumaNature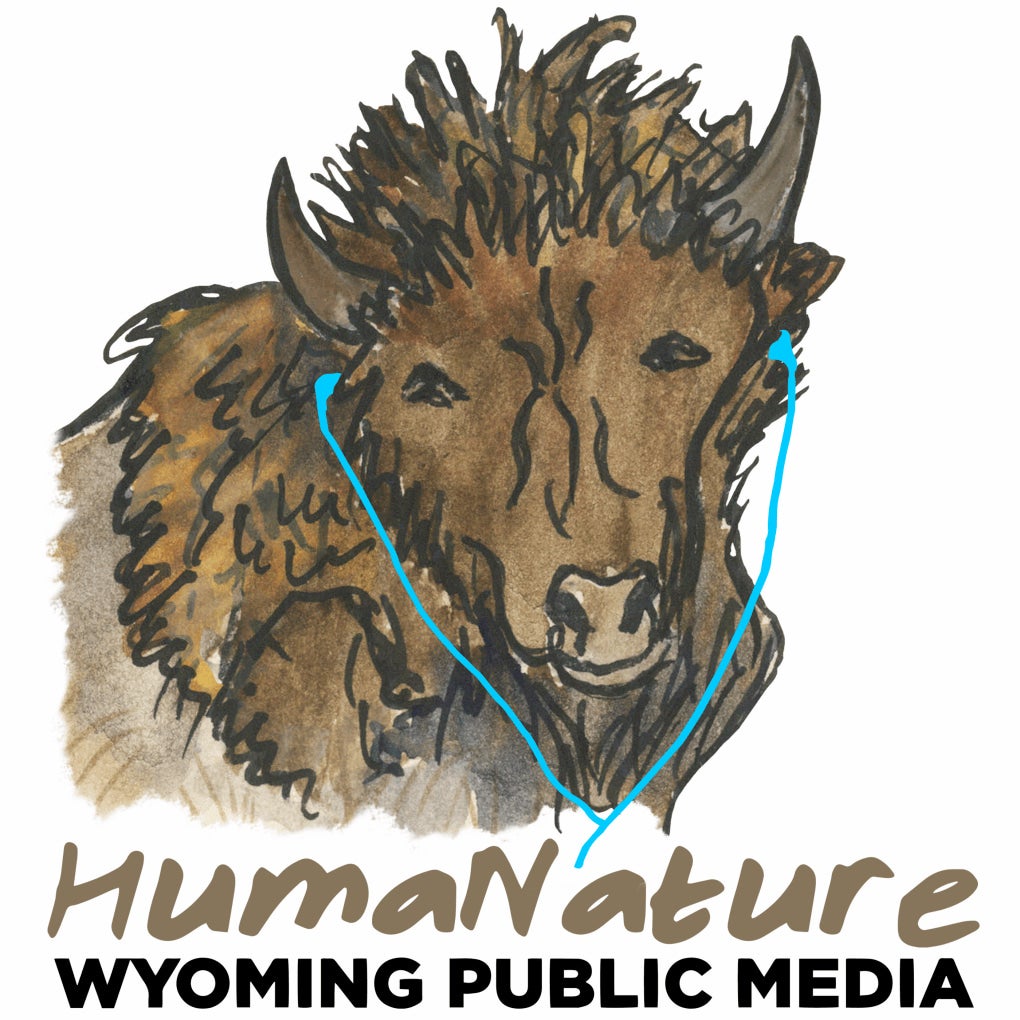 Produced by Wyoming Public Media, the HumaNature podcast tackles the complex stories and debates of humanity's role in nature. The narratives presented are driven by the guest, which are typically travelers and activists, but have also been average people with an interesting perspective. Blending adventure, reality, activism and thrilling storytelling, this show has won two PRNDI Best Podcast awards, and is just getting started.
---
14. Tough Girl Podcast

If you're looking for inspiration and motivation, then the Tough Girl Podcast has you covered. Host Sarah Willams interviews female athletes and adventurers from all around the world, who've faced and overcome difficult challenges. They share their stories and offer essential tips for you to overcome your own personal challenges.
---
15. Happy Camper Radio

It's no secret that camping is an awesome way to bring the family together. The Happy Camper Radio Show is a family oriented camping podcast that focuses on building and maintaining family unity in an outdoor recreational environment. From selecting new gear, to deciding where to pitch your tent, this podcast proves that camping is the ultimate recreational activity for you and your family.
---
16. America's National Parks Podcast

America's National Parks Podcast tells stories set within or focusing on America's national parks. Each story highlights the history, culture, geography, and wildlife found within the park. One of our favorite episodes is 37 Days in Yellowstone, which takes you through the epic tale of the 37 life threatening days that Truman C. Everts spent in Yellowstone, before it was a national park.
---
4 Bonus Audiobooks You Shouldn't Pass Up
When it comes down to it, sometimes a podcast won't get you over the next mountain, but a book sure can. Transport yourself to new worlds with these audiobooks that will keep you company on the trail, in the RV, or in your own back yard.
Sign up for a free trial from Audiobooks and try all four!
1. A Lady's Life in the Rocky Mountains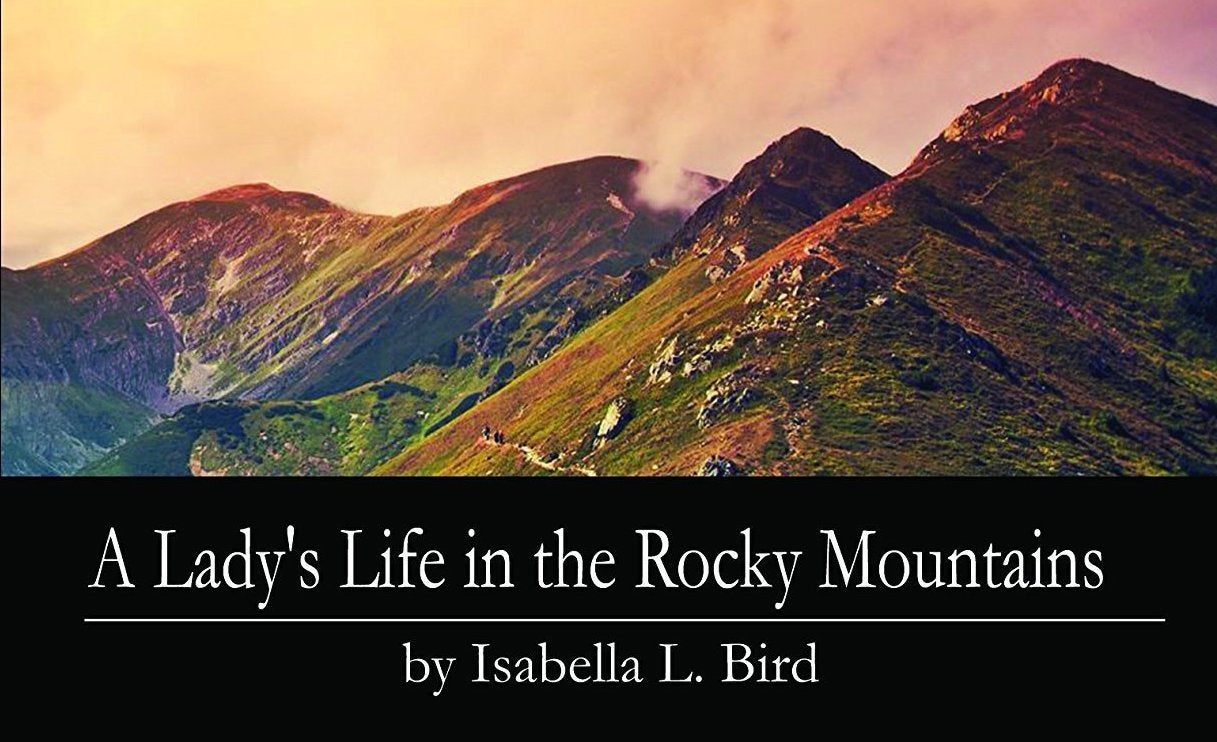 Through a series of letters to her sister, Isabella Bird details her travels as a single woman in her 40s in A Lady's Life in the Rocky Mountains. The best part? She conquered those western peaks in the late 1800s! Get lost in time as Bird's letters come alive, describing the rugged, undeveloped lands along the Colorado Rockies.
"Entertaining account of Bird's journey through 19th century Colorado. Her letters present a detailed account of the toils of frontier life, coupled with excellent descriptions of the raw beauty of the mountains. The narration was quite excellent as well. Despite Bird being English, the narrator is quite adept at convincing a listener that she instead hailed from the Southern States." –Dustin C. on Audiobooks
---
2. Braving the Wilderness: The Quest for True Belonging and the Courage to Stand Alone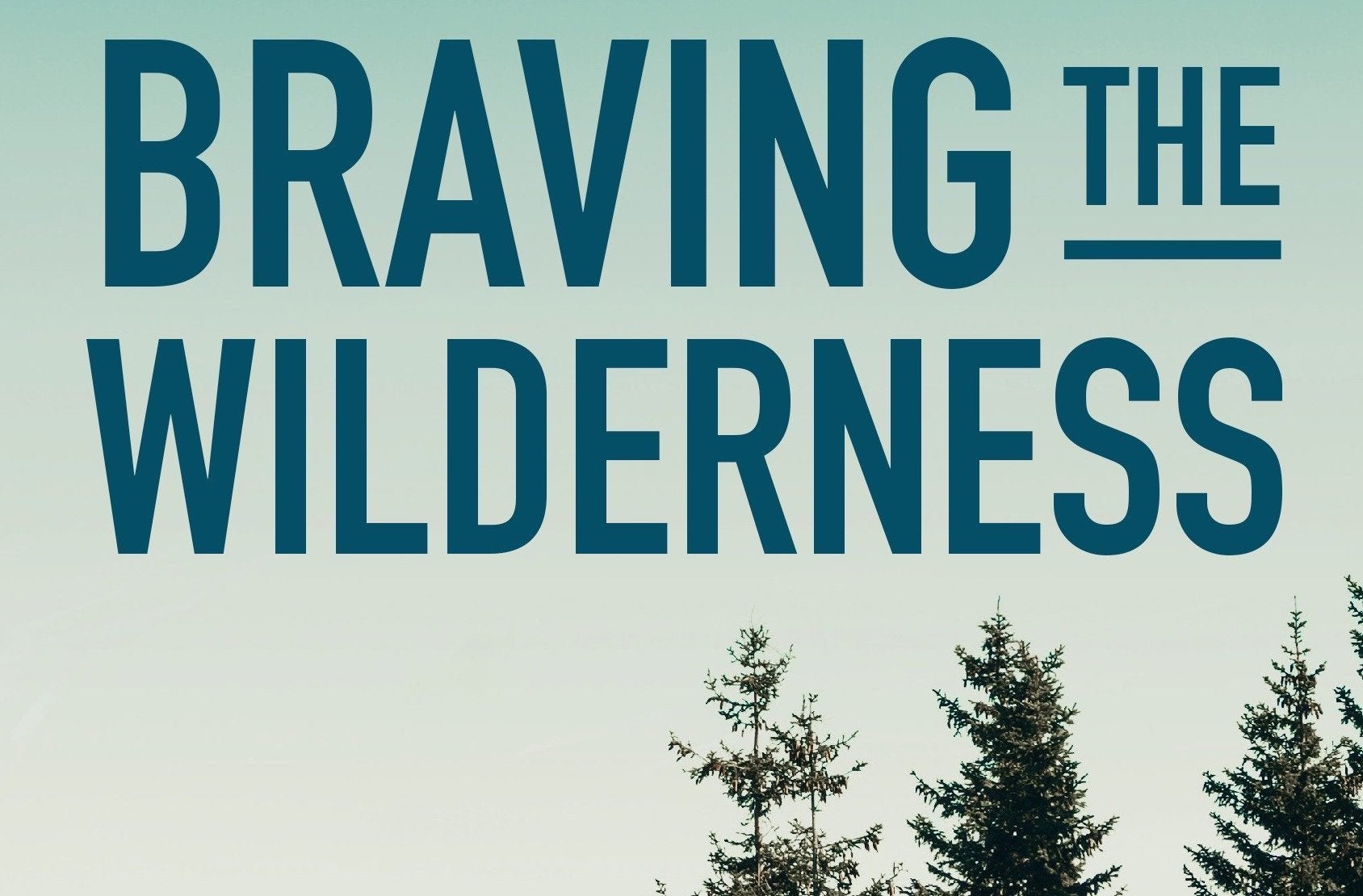 Braving the Wilderness might sound like a survival book — in a way, it is — but it is so much more. This New York Times Best Seller ascribes new meaning to the word 'wilderness,' assigning it to the feelings of isolation, desperation, and disconnection. Author and social scientist Brené Brown helps readers find their center, as well as a sense of belonging in our increasingly polarizing world. With an emphasis placed on the importance of experiences, Braving the Wilderness could be your biggest help on the trail.
"Braving the Wilderness made me laugh, cry, and dig deep. I could relate to Brene's authentic personal stories even if scenarios weren't exactly the same. The way she shared authenticity was touching, empowering, and encouraging." –Ashlyn E. on Audiobooks
---
3. Our Towns: A 100,000-Mile Journey into the Heart of America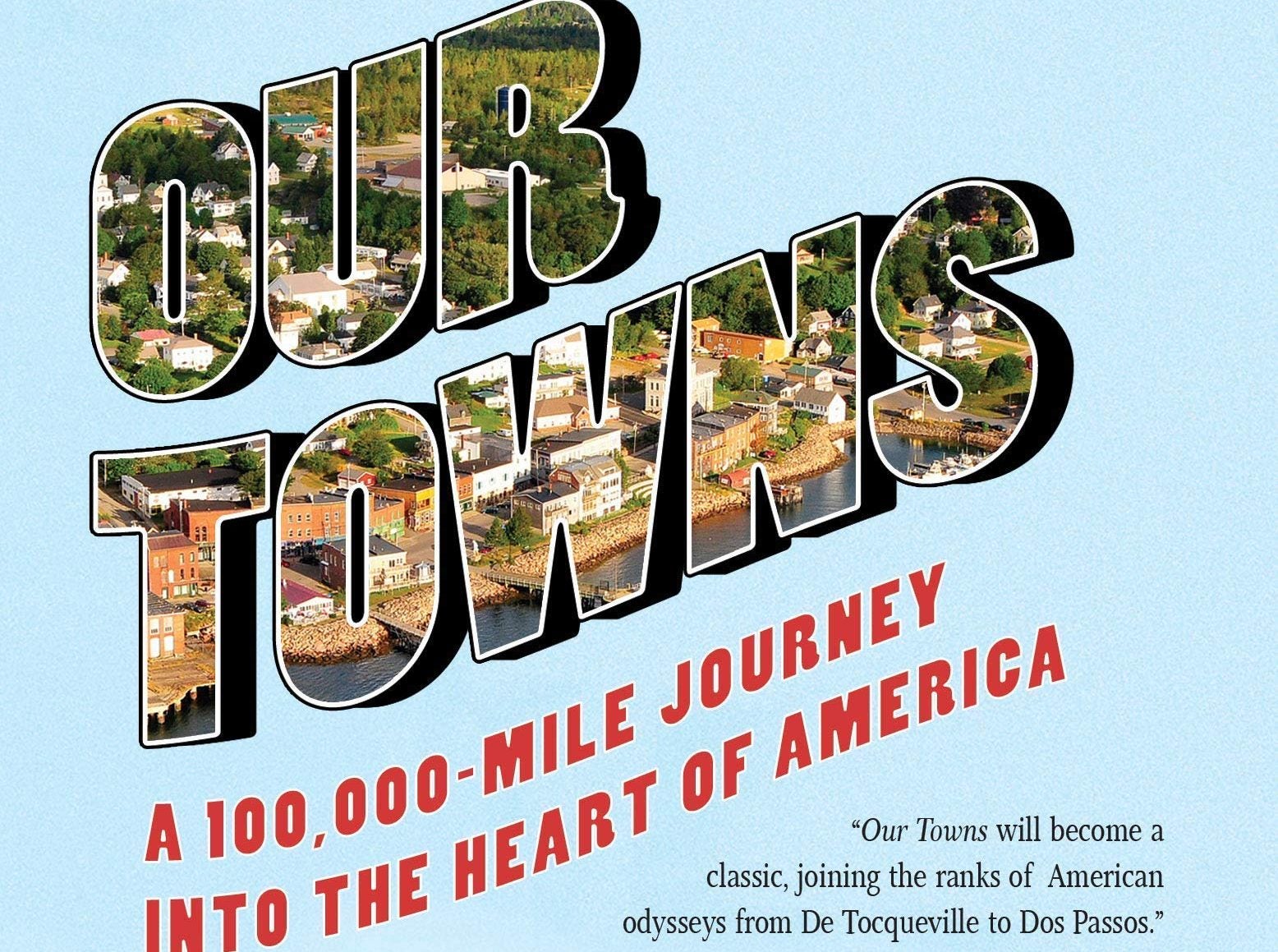 James and Deborah Fallows traveled the country in a prop plane for five years to write Our Towns, a deep dive of our nation's lesser-traveled areas. This book faces the problems faced by small town America on a daily basis, and provides an optimistic lens through which to see them.
By focusing on the solutions brought forth by passionate members in the community, Our Towns celebrates the local impact and the importance of togetherness — and those are two things every adventurer can relate to.
"Not only are the Fallows gifted writers, they have gifted the nation with uplifting accounts of "can do" ingenuity and spirit from throughout our nation. Read this encouraging chronicle and think about where you can have the greater impact – on matters unfolding in Washington D.C. or in your own backyard." –J. Randall Williams on Amazon
---
4. How to Stay Alive in the Woods: A Complete Guide to Food, Shelter and Self-Preservation Anywhere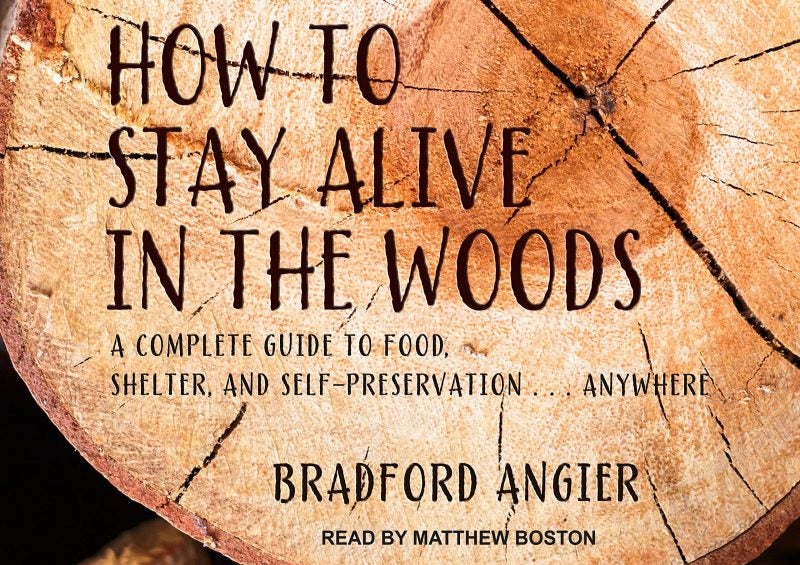 How to Stay Alive in the Woods has quickly become a staple for many men and women in the outdoors thanks to it's concise, practical nature. Broken down into four sections — sustenance, warmth, orientation, and safety — this guide will provide you with all the answers you need to keep safe and happy in the wild. While the hard copy does come with fun graphics and guides, this audiobook will keep every piece of advice at the ready for all of your backcountry needs…without adding any extra weight to your pack!
"This book gives the reader so much valuable information about survival that I would recommend it to everyone. This is my second copy of the book. I gave the first one to my cousin who also enjoys reading survival books. I would recommend this book to anyone who really wants to go out into the wilderness and look for the various wild plants and animals described in this book." –Mary D. on Amazon
Popular Articles: