Here at The Dyrt, we're dedicated to sharing campground and gear recommendations that will inspire more time and more fun in the great outdoors. Because of this, we often give our top reviewers the opportunity to try out some of our favorite brands. We ask them to report back, so we can provide you with genuine, camper-tested reviews.
The Dyrt Ranger Leslie R. took a pair of TREDAGAIN sandals on a hiking and camping trip to Sawtooth Canyon Campground in California. Let's hear what she had to say about her new footwear…
A Climber and Camper Finds the Perfect Fit with TREDAGAIN Sandals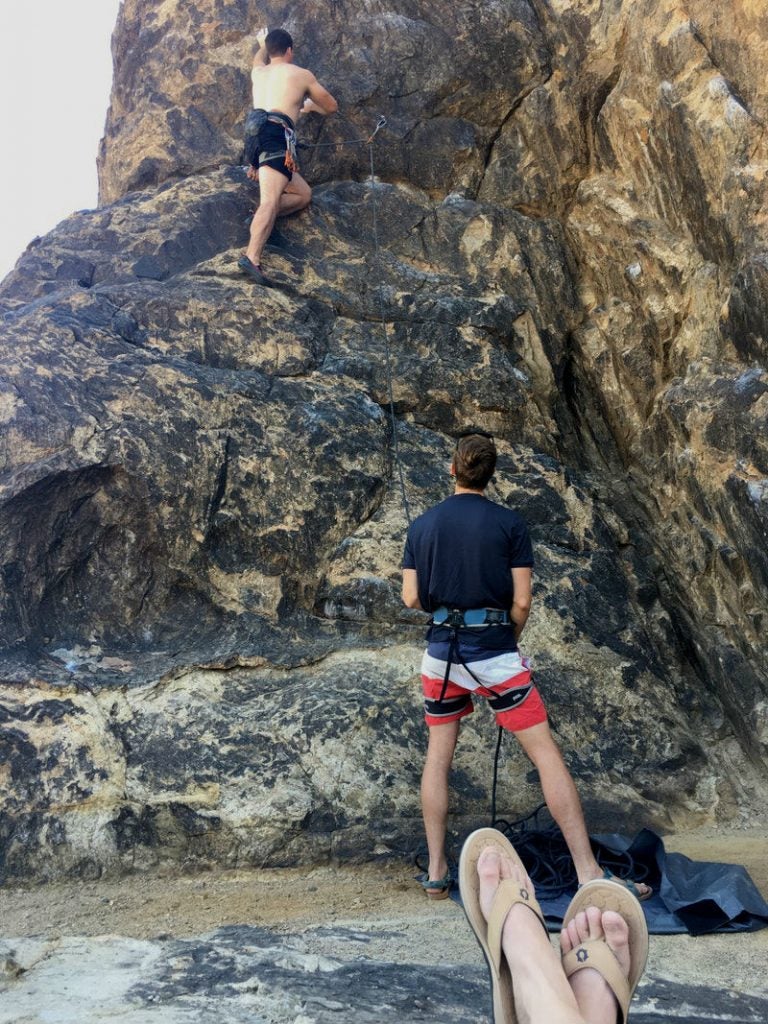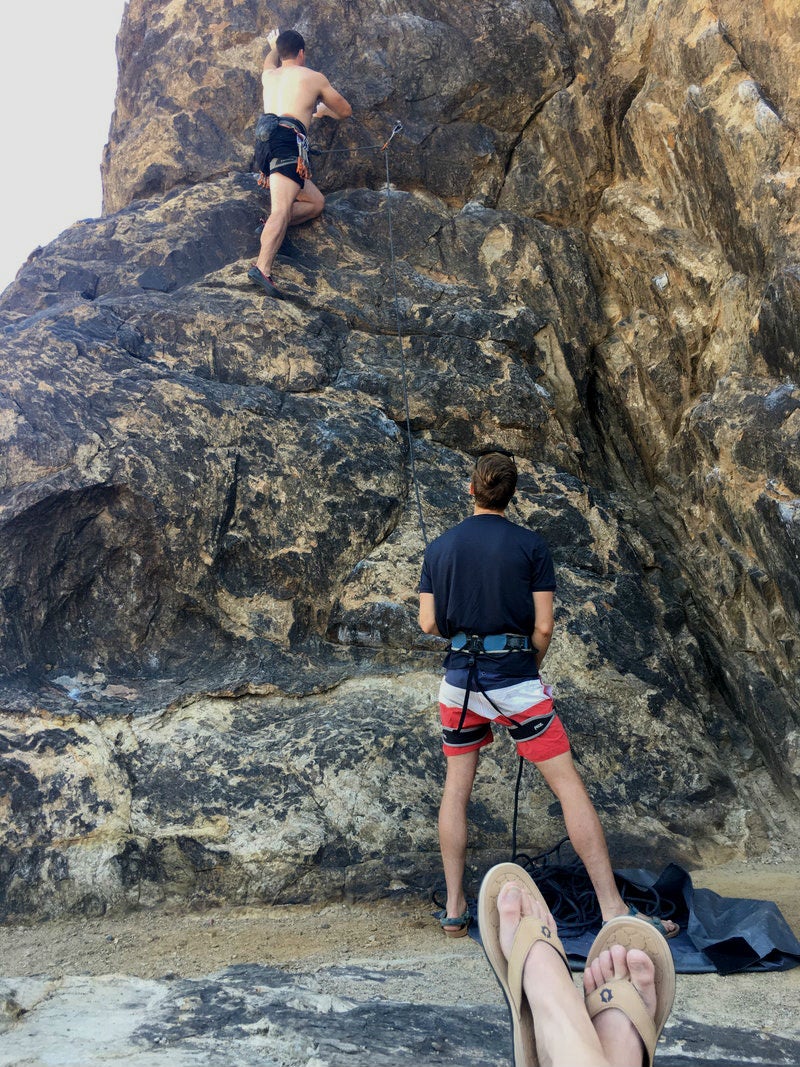 Leslie R.'s Review of TREDAGAIN Sandals:
"As a Ranger for The Dyrt, I sometimes get to test out awesome new products, and during this trip I test drove some sweet TREDAGAIN sandals. I always prefer buying products from companies that are creative in their environmentally friendly approaches. These sandals are a clever solution to rubber waste by using old tire rubber for the upcycled sandal materials. I've been wearing these sandals for a few weeks, and I wore them for the entirety of our camping trip here (except when I wore my climbing shoes). As with any sandals, they took a couple days to break in. Since I've been wearing them though I've gotten no blisters (which I sometimes do with the straps of other sandals) and the rubber has become formed to my foot! They're so comfortable, and the rubber material also doesn't seem to get flattened like some other sandals I've had. The look is classic and people have complimented about the design. These will be my go-to sandals – for outdoor use or casual wear – for a while."
About TREDAGAIN Sandals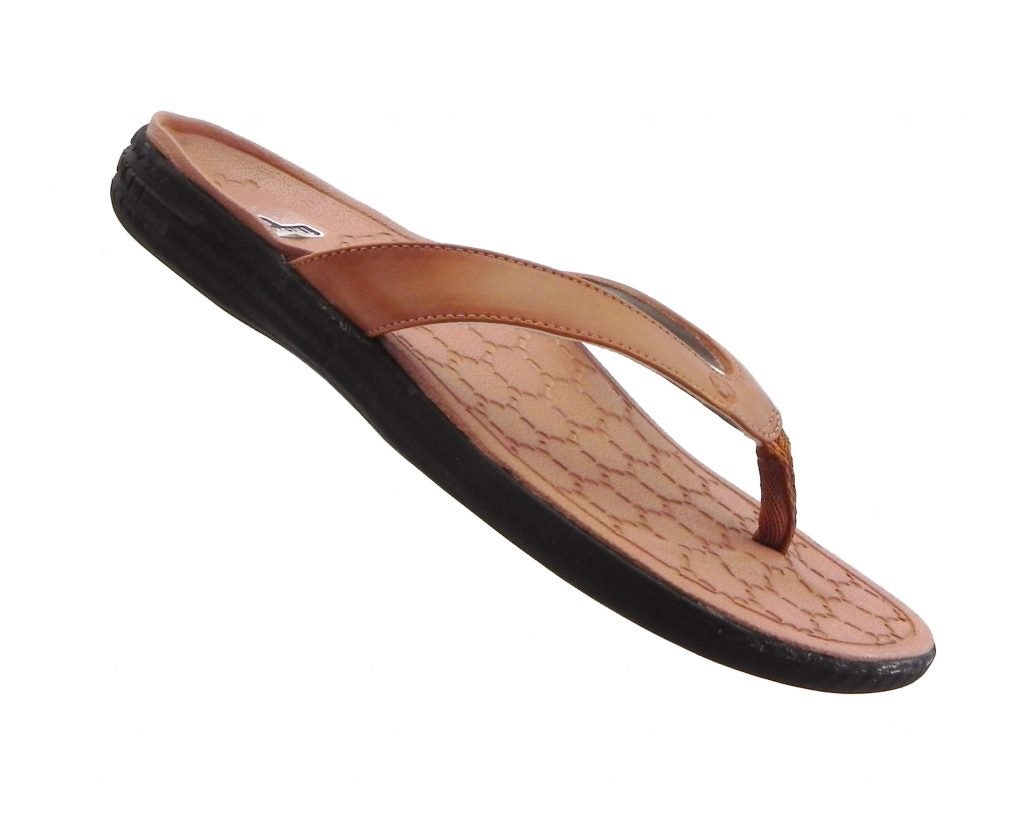 After 50,000 miles, most tires see the end of the road. But TREDAGAIN has developed an innovative way to keep those tires going, produce less waste, and develop incredibly comfortable footwear in the process. The soles of their sandals are made from 50% recycled tire material, and as Leslie can attest, that material hugs your feet for comfort and performance. Keep an eye out for the 2017 Fall line, which will offer even more styles to choose from — perfect for adding some responsible Fall fashion to your wardrobe. We're loving the new styles, so far!
Check out TREDAGAIN's full line of footwear. And don't forget, you can win gear from TREDAGAIN and other great outdoor brands by posting campground reviews and photos at The Dyrt!
Popular Articles: