What happens when two sustainable and innovative companies team up? The most eco-friendly shoes ever made.
An emerging partnership from responsible apparel company United By Blue and footwear manufacturer SOLE has produced the SOLE x United By Blue Jasper Wool Eco Chukka, a shoe designed using sustainable materials in every aspect, "from tongue to tread." The shoe constructs a stylish presentation from groundbreaking materials including algae foam footbeds, recycled wine cork midlayers, rice rubber soles and bison hair insulation. Innovative, indeed.
The Jasper Wool Eco Chukka Takes "Natural" to A Whole New Level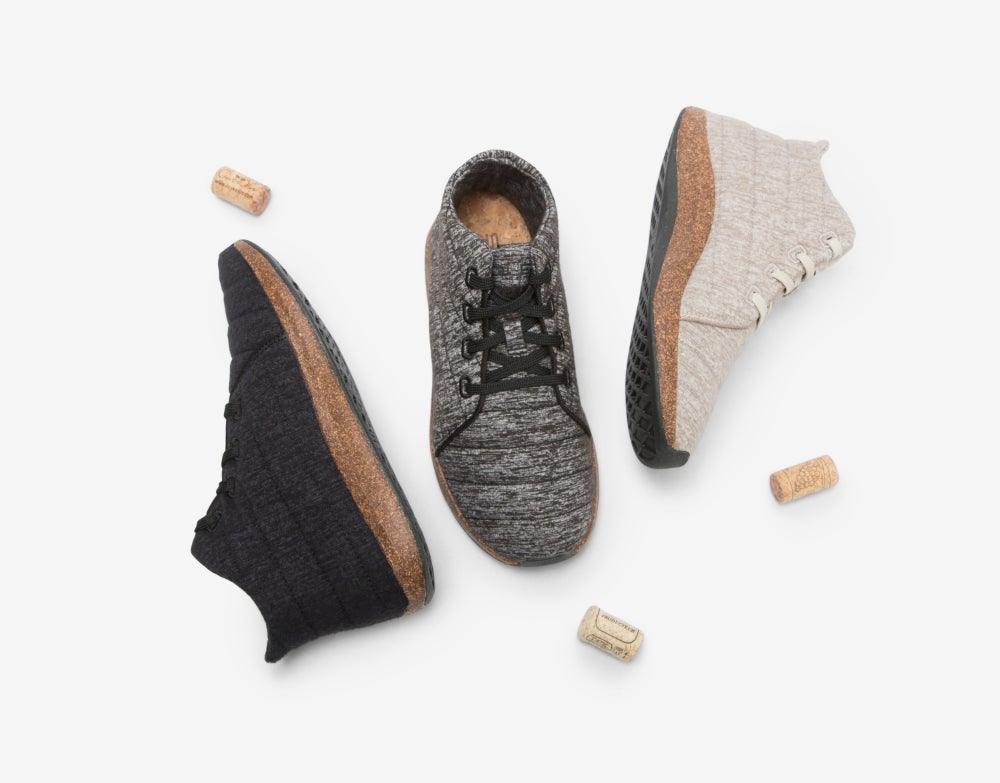 With high-wear gear made from algae, wool, and corks, though, you may be asking: will these eco-friendly shoes hold up? The short answer: yes. The shoe's design is centered around United By Blue's BisonShield™ insulation and SOLE's reCORK recycled midsole, both of which are designed to last the long haul. As with all new products, only time can be the true judge, but these look like they'll be around a while.
The kicker? (No pun intended) Each eco-friendly material adds its own benefit to the shoe. The bison-hair lining regulates temperature and retains heat when wet, while the cork midlayer is made from a proprietary new formula that gives flex, cushioning and durability superior to many industry-standard EVA foam midlayers.
Whether you're a die hard environmentalist or just looking for a more sustainable shoe, consider these new eco-friendly shoes as your next pair. Over 1,000 backers on Kickstarter do. You can get a discounted pair now for $95 before they hit markets from their Kickstarter, or wait until they hit stores for $150.
Buy Now: $95

Popular Articles: