It's not often we come across an entirely new brand that has a full product of line of gear we'd love to wear. In fact, that almost never happens.
But it happened at this past Outdoor Retailer Winter Market with The American Outdoorsman's new apparel launch.
The American Outdoorsman is a new brand that combines performance-first fabrics with outdoors-first design. We were so impressed we want to do a full roundup on who they are, what they're doing, and what to expect from them in the future.
Who is The American Outdoorsman?
This brand is so new they don't even have any products online.
And they chose perhaps the boldest name they could, putting a lot of pressure on their designers to live up to the name. (Speaking of the name… as it suggests, their line of products is, and appears as if it will continue to be, made for and marketed to men alone).
The good news: their products live up to the name.
The American Outdoorsman is what happens when money meets a well-thought-out business plan meets good branding meets great design. In each way, The American Outdoorsman is a household classic before it's even hit shelves.

We had the chance to talk fabrics and product vision with David Lantelme and Gretchen Frieders, the design team behind The American Outdoorsman's inaugural fall 2017 line. The result: we're even more impressed with the thought that goes into each piece than just the look alone. Waterproof pockets, 4-way stretch where it's needed, an elegant hood-and-neck-gaiter base layer — there is a lot to be excited about with The American Outdoorsman.
The American Outdoorsman Inaugural Fall 2017 Line
We want to highlight a couple pieces from The American Outdoorsman's first line of products, launching in stores in the fall.
Each product was designed to balance form and function. Each product uses fabrics you've never heard of to give you performance you've only dreamed about.
Missouri Optimum Hoodie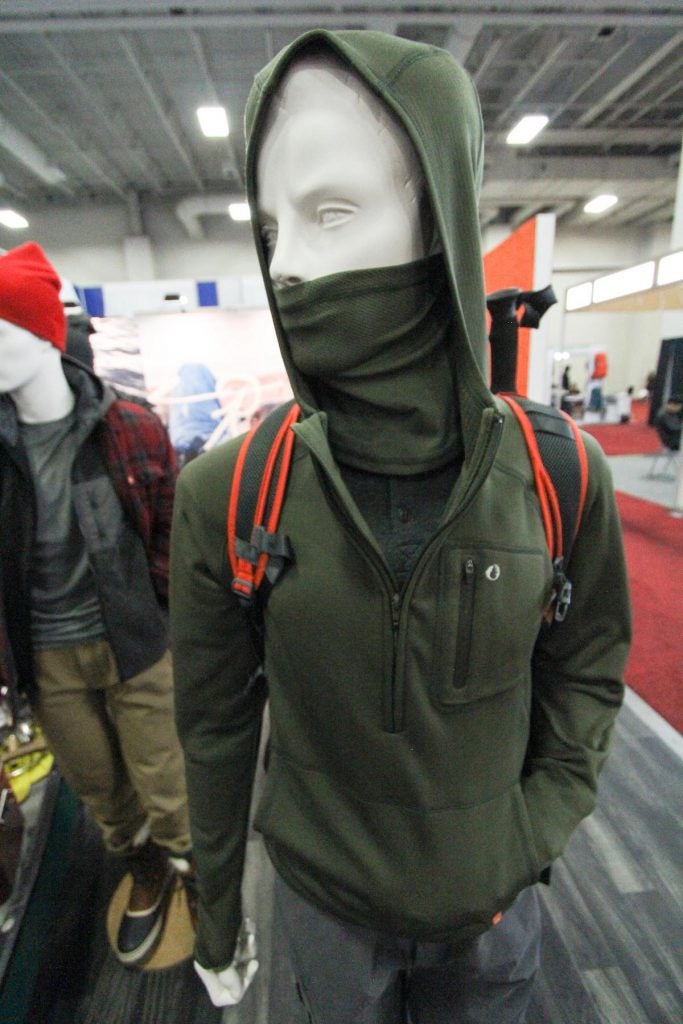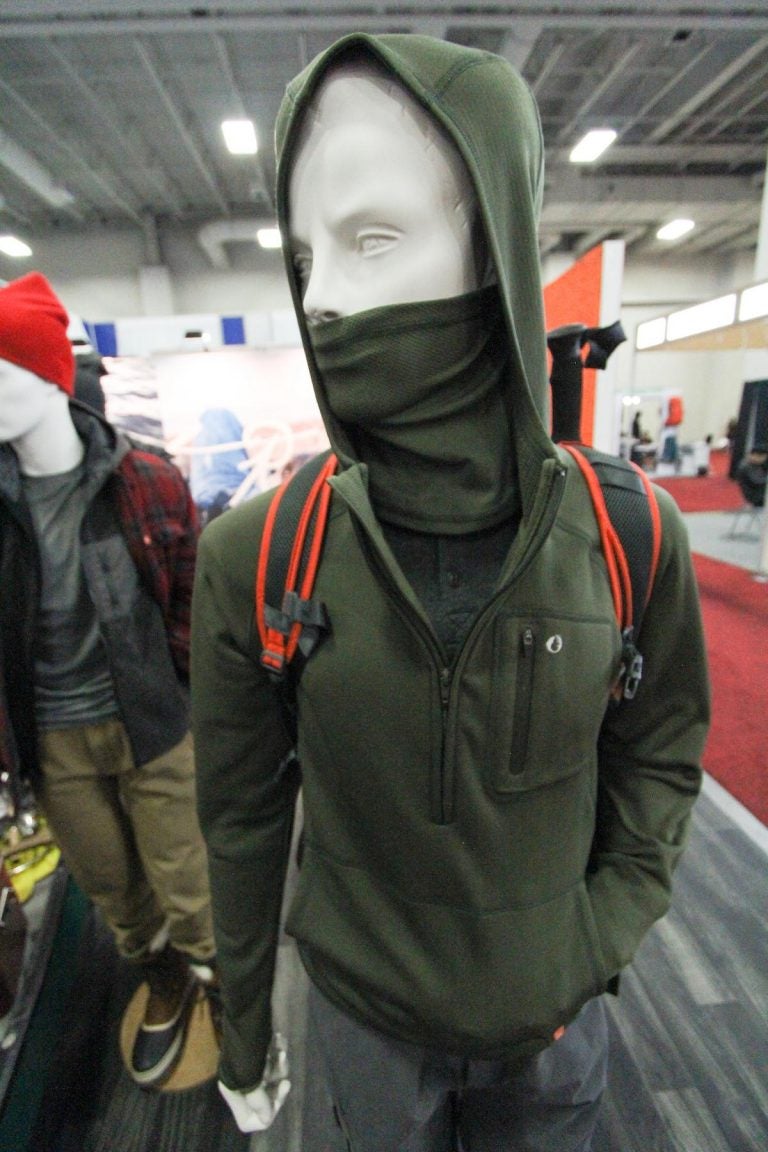 Product Description: "Technical thermal hoodie with built-in neck gaiter and reverse entry stash pocket. An innovative stand-alone or layering piece perfect for any outdoor pursuit."
Our take: What makes a base layer great? Warmth and versatility. A good base layer ideally removes the need for other accessories, and the Missouri Optimum Hoodie does just that. Skiers can wear the hood and neck gaiter comfortably under their helmet and jacket, removing two additional pieces of gear. Campers can alternate using hood, neck gaiter, or both as they set up camp, build the fire, and settle in for the night. This is the perfect base layer for the backcountry and city alike.
The Missouri Optimum Hoodie is set to retail for $75.
Appalachian Trail Pant
Product description: "These cotton/nylon trail pants with stretch knee and seat panels, low profile cargo pockets and a belt that doubles as a bottle opener are the ultimate in trail-to-street performance. Perfect as a hiking, climbing or casual pant, the Appalachian Trail is your answer to finding the perfect performance casual trail pant."
Our take: The best camping pants should have two qualities: sturdy construction, and flexibility. We are constantly putting our gear through the ringer. From dragging downed limbs to gathering wood to hauling a cooler to bushwhacking, only sturdy pants will withstand the test of time. And only pants that are flexible will be comfortable enough to wear as we squat to stoke the fire, stretch to hang the bear bag, and sidle into our one-foot-off-the-ground camping chair. The Appalachian Trail Pant has sturdy construction and flexibility in spades.
The Appalachian Pant is set to retail for $60.
Blackfoot River Ultimate Fishing Shirt
Product description: Stretch, rip-stop fabrication with waterproof zip chest pocket ideal for keeping valuables dry while on the water or in inclement weather.
Our Take: The needs from a fishing shirt are the same as a camping shirt: unrestricted motion, weatherproofing, and sturdy. The Blackfoot River Shirt delivers in each department, putting it at the top of our 2017 gear wish list.
The Blackfoot River Ultimate Fishing Shirt will retail for $65.
This is just a sampling of what's coming from The American Outdoorsman. Their full line will be available in stores Fall 2017.
Popular Articles: