Public lands have been in the news a lot lately. And if you're one of the millions of Americans who love hiking, camping, climbing, and all-around recreating in our wild, protected places, you might feel a little overwhelmed by the ways in which you could be fighting for them.
Everyone has their own approach to advocacy and showing their support for specific causes. And we can't all do it all. But two former TOMS employees have created a simple way to support our nation's parks through apparel and accessories designed for everyone who loves them: Parks Project.
Parks Project T-Shirts Support Public Lands
Parks Project partners with over 30 parks conservancies to design apparel and raise money for underfunded projects, like planting native species in the Joshua Tree National Park nursery and trail restoration in Muir Woods.
The Dyrt team checked out their latest t-shirts at Outdoor Retailer, and we gotta be honest. We want them all.
If you love our national parks, you're going to want to get your hands on some Parks Project apparel as well. And you can feel good about spending those dollars. A portion of each goes directly to a specific project, so you'll know exactly how your contribution will help.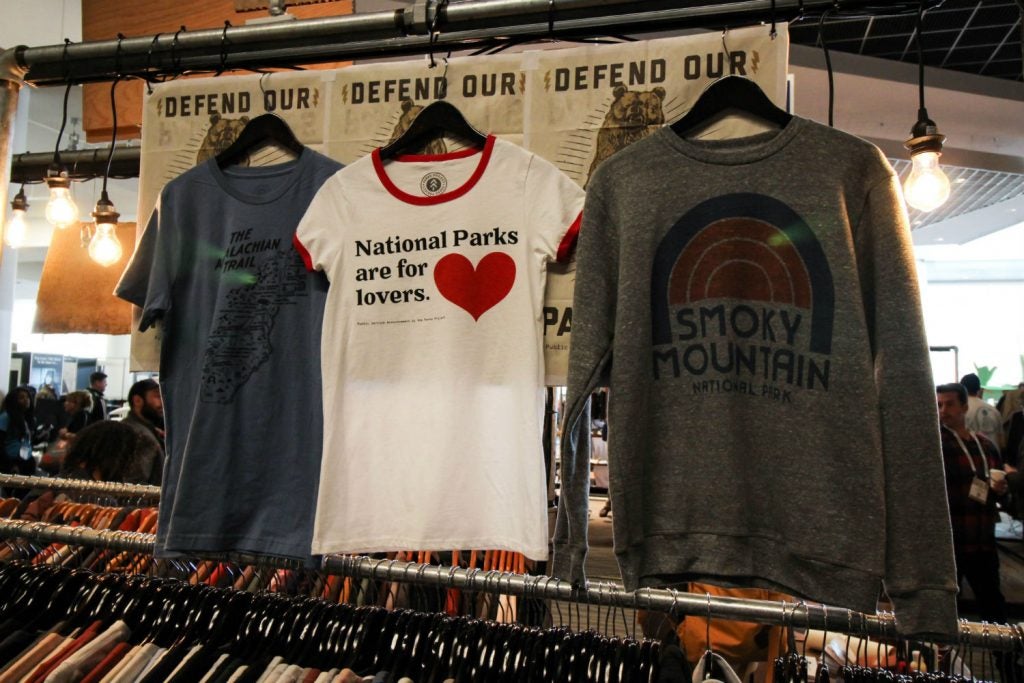 Plus, the Parks Project website offers helpful information on different ways to get involved with public lands advocacy and supporting our country's parks.
Learn More