Staying hydrated while camping used to be as simple as a Nalgene.
Today, companies are using new materials to create bottles that fit in the smallest pocket of your backpack or that keep your beer cold for days.
We rounded up a couple of the most exciting new products we saw at this past Outdoor Retailer.
64oz. Insulated Growler from Hydro Flask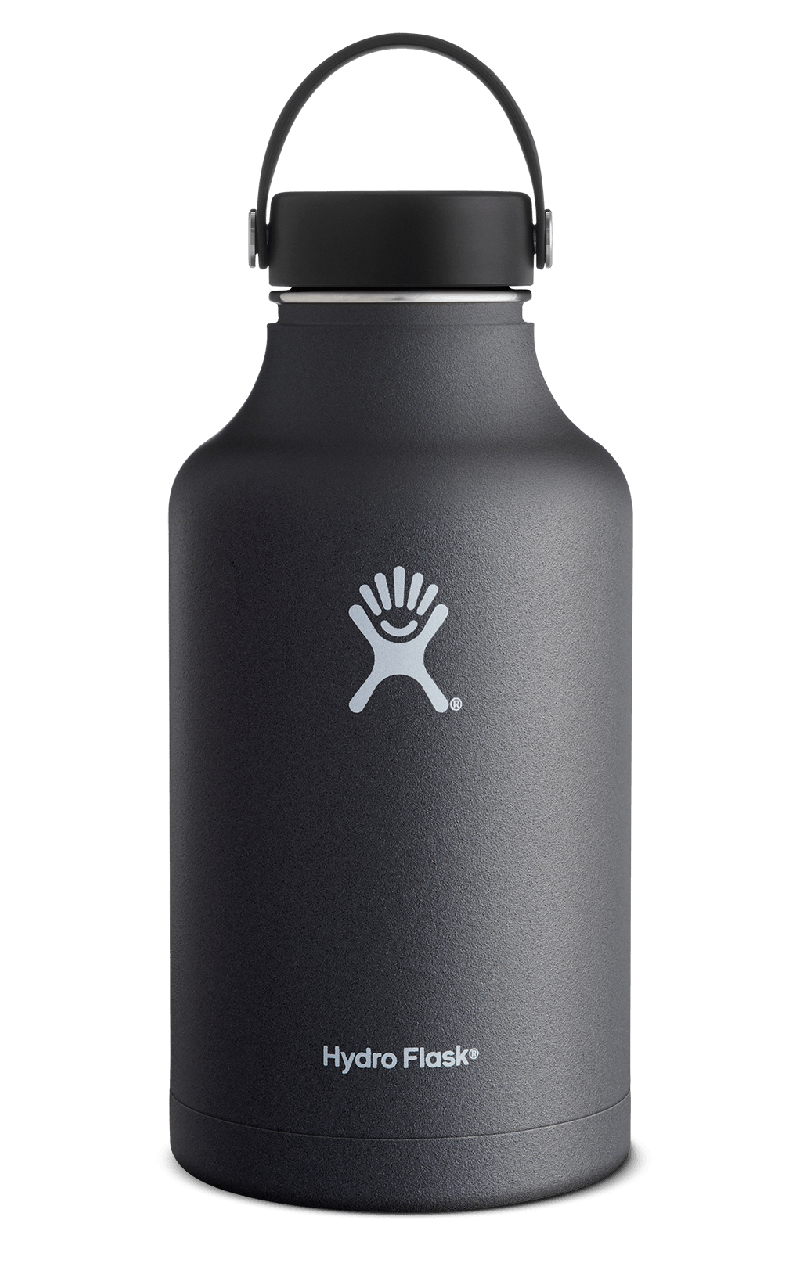 If you haven't seen the Hydro Flask 64oz. Growler yet, you should check it out. A growler thermos that keeps your beer cold and carbonated for days… it's the real deal.
From a practical perspective, growlers are great. They eliminate the need for cans or bottles so you have less to pack out. But they're not practical. Most growlers are glass, which breaks and doesn't insulate well.
That's where Hydro Flask comes in. A portable, rugged growler that's insulated to keep your beer cold for days. That means it also eliminates the need for a beer cooler and cans.
At $59.95, it can solve all your camping beer needs.
Reusable Space-Saving Folding Cup from Grip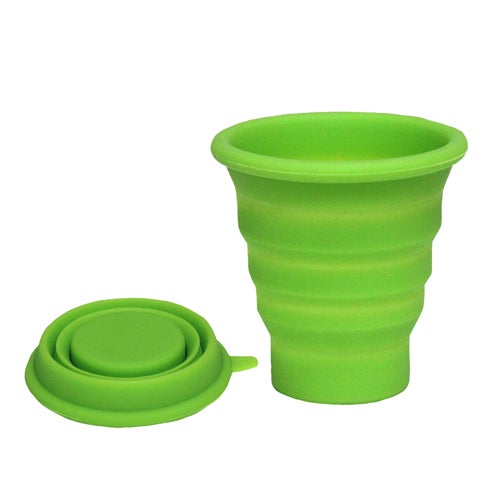 Cups don't take up a ton of space, but they can be wasteful. Solo cup after solo cup has been used during countless camping trips. But it doesn't have to be that way.
This Folding Cup from Grip gives you a reusable cup that you will actually re-use. Because it folds into itself, it fits easily in your pack, which means it will make the cut for your next camping adventure.
You may be thinking, "Aren't all cups technically reusable?" Yes. But to be truly reusable you have to use it more than once, and to use more than once you have to want to use it more than once.
I don't know about you, but I'm not super excited to use a porcelain, glass, or plastic cup as my dedicated camping cup. Each would break in my frenzied excitement as I pack to get out the door.
That's why the Folding Cup's polymer-based design is so genius. Keep an eye out for a price, which is due online soon.
Collapsible & Portable "Hydaway Bottle"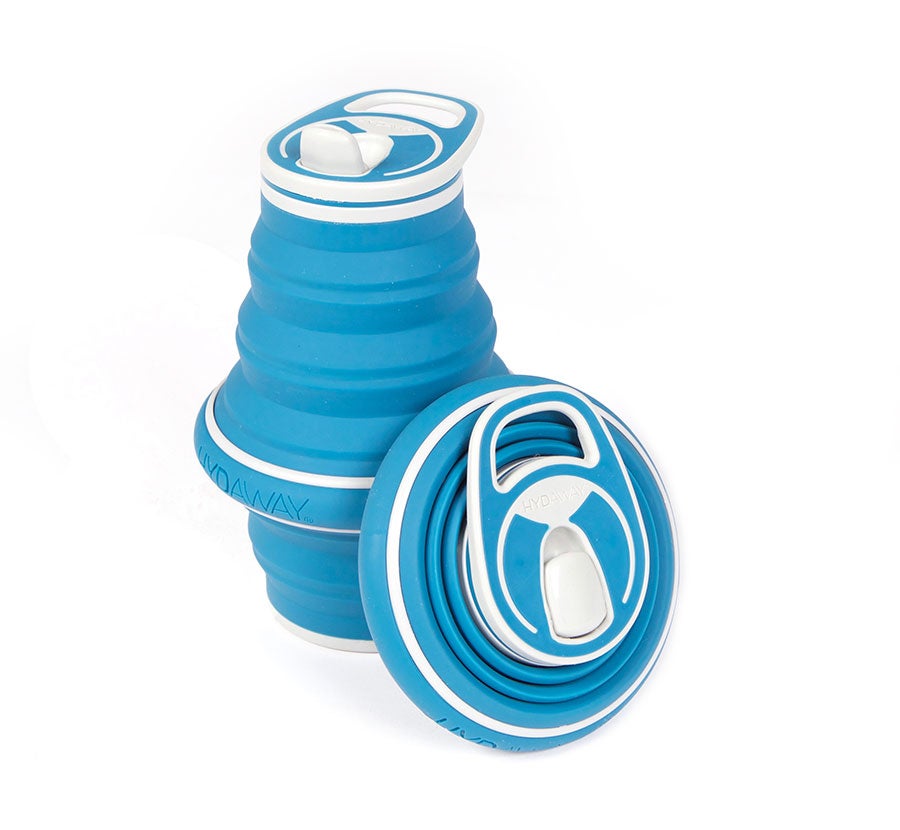 The Hydaway Bottle is a feat of engineering. Made from BPA-free polymers, it is designed to collapse into a wafer roughly the size of a mobile phone.
Fully expanded, the Hydaway bottle is a closed bottle. Unlike the Folding Cup from Grip, Hydaway went for a closed-top solution to a collapsible cup.
This means you can use it like a Nalgene when you need to carry liquid a good distance, and then you can fold it in itself for the ultimate use-when-you-need-it convenience.
The Hydaway Bottle comes in two sizes, 21oz ($20) or 12oz ($15).
What do you think? Does camping hydration need innovation? Would you trust your liquids to these new vessels? Let us know!
Popular Articles: