The Dyrt is proud to partner with: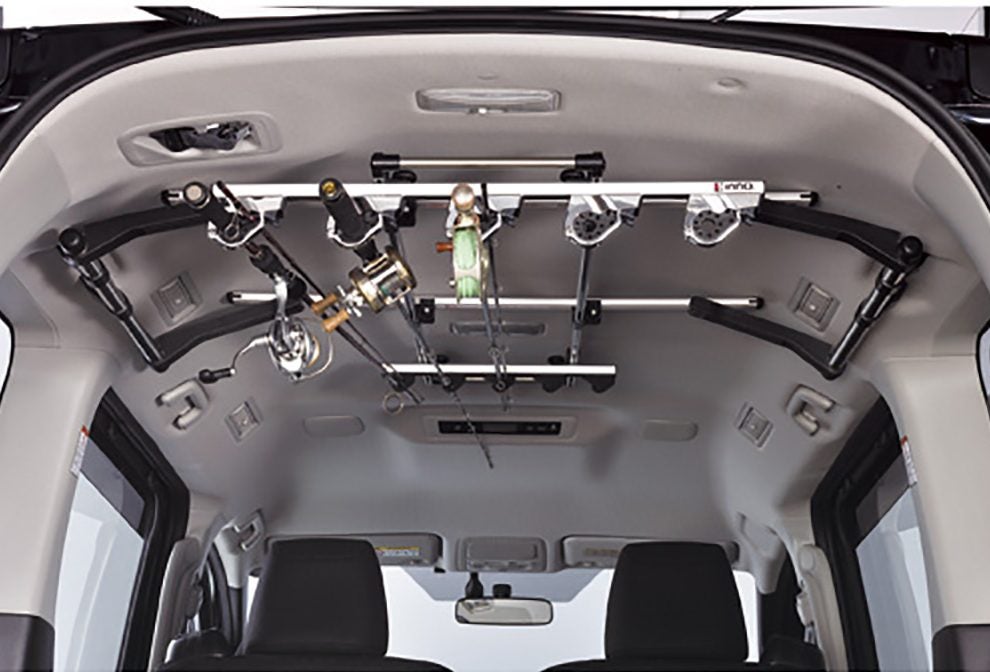 IF6 Dual Hold Type Interior Fly Rod Holder from Inno Racks
Casting a line from the perfect campground near water is its own special kind of peace. Inno Racks gets that, and that's why they developed an interior fly rod holder to help you transport your fishing gear to the campground. If you don't have a pickup truck, it can be really frustrating to figure out how to get your rods 'n' reels into the car without bending the poles too much, snagging your upholstery, or stinking up the interior with wet tackle.
The Inno interior fly rod holder makes the most of your car's ceiling space, which means you don't have to flatten your seats to get all your gear in place. They have several different models of fishing racks, too — not only for fly rods, but also models that work for one piece rods, two piece rods, bass and trout rods, ocean rods, and more. Each rack can hold multiple rods, and they have several styles for vehicles with differing amounts of interior space. So whether you're driving a big SUV or a sporty low rider, you can choose a rack to fit your car and your gear.
Popular Articles: