The Bordo Lite 6055 changes how we think about bike locks.
ABUS Folding Lock Bordo Lite 6055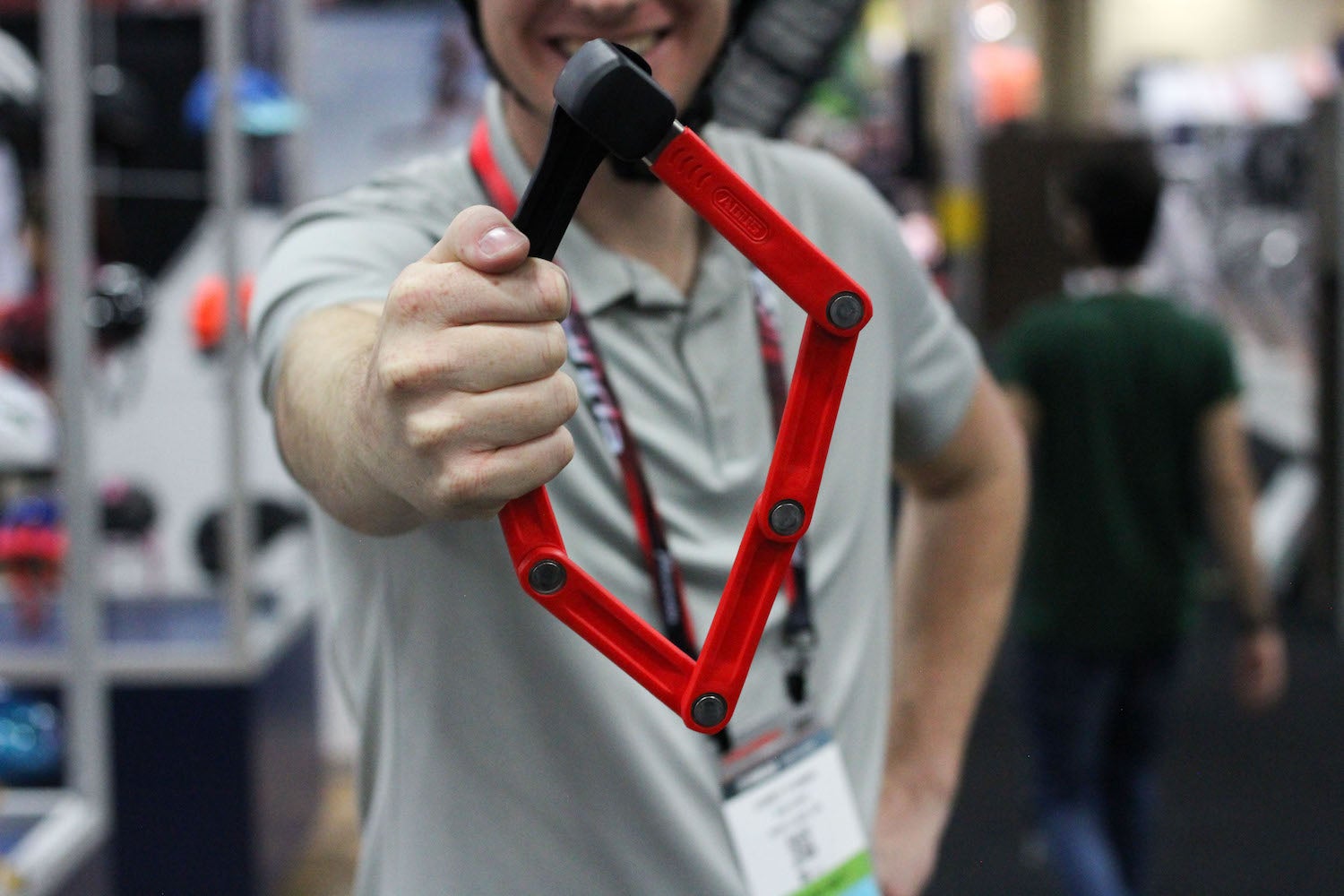 U-Locks, cable locks, and security chains are bulky and heavy, and too often won't securely reach the bike rack. Tired of worrying about finding a safe space to chain up after their morning commute, Abus built the Bordo bike lock to be light, secure, and compact.
We experienced the Bordo Lite firsthand at Interbike and knew it was going to get a spot on our 2017 gear wish list. Folding in and out of itself, the innovative ABUS line of Bordo locks are lightweight and easy to use. Made from light materials and ferrous alloy, the lock comes in under a pound. So don't worry about weighing down that carbon frame you spent four summers saving up for. Each bar is linked with rivets for smooth transitions between locked and unlocked. You can then seamlessly transfer from the grid rack outside work, to the rack on the back of your forerunner for a weekend on the Oregon Coast.
Attaching the lock to your bike is easy with velcro straps. So easy, in fact, you'll probably forget it's there until you need it. Because of it's lightweight appeal, a variety of color options (bonus), and secure protection, the Bordo folding bike lock ranks high on our gear wish list. Buy Now
Popular Articles: