Like the sun, outdoor lantern lighting should come from above. 
A Better Way to Brighten Your Campsite
Picture a campsite, illuminated by a campfire, and a family of four trying to play Crazy 8's. But the sun has set, and their tabletop outdoor lantern just can't push light up and over the cards. So they go to bed early, even though it was the first time Timmy has ever been in the lead. With the telescoping lantern from UCO, Timmy can claim his well-deserved victory.
It begs the question: why do we set our lanterns on tables instead of hanging them from trees? For too long, we've been casting shadows across our campsites, and not wondering if there might be a better way! UCO Gear said "No more! Let the light shine above us!" And so, the telescoping Stika Lantern was created.
UCO Gear Sitka Lantern
When we caught up with Craig from Industrial Revolution (UCO's manufacturer), we learned a little more about an exciting new outdoor lantern.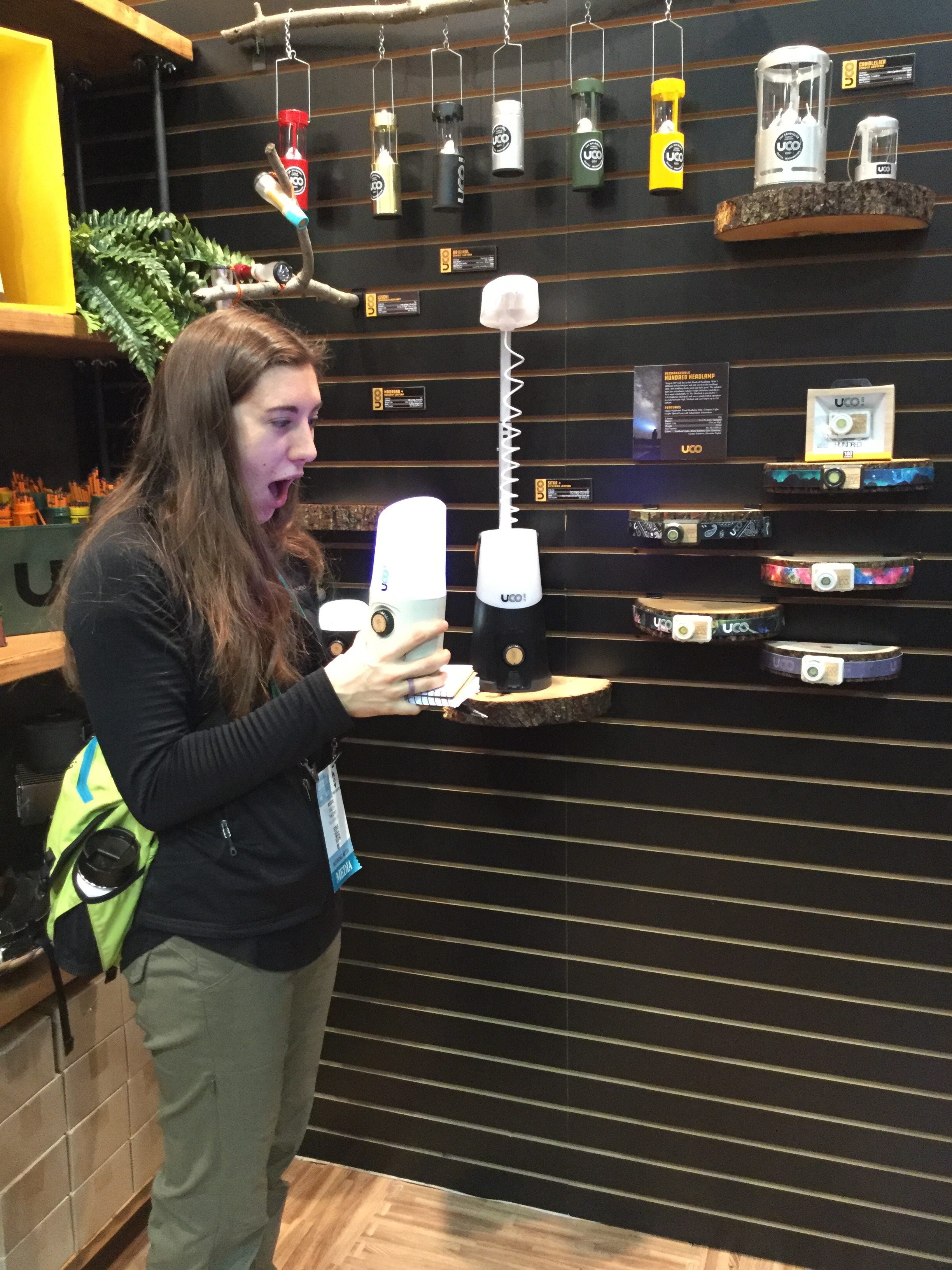 Some of the coolest aspects of the Sitka lantern are its USB charge in/charge out ports, its 500 lumens (when extended), and, my personal favorite, the Northern Lights mode, which will set the mood for any campsite. The bottom portion of the outdoor lantern is magnetic and detaches to make it easier than ever to hang from trees.
[button style='black' url='https://www.amazon.com/gp/product/B01MT0JCG6/ref=as_li_tl?ie=UTF8&tag=thedyrt-20&camp=1789&creative=9325&linkCode=as2&creativeASIN=B01MT0JCG6&linkId=6f86beeeba9d6598389eebdcc069b319′ target='_BLANK']Buy Now $69.99[/button]
We also loved their line of candle burning lanterns, which burn for 9 hours on one candle. Plus, we think they're the quintessential item for your campground experience.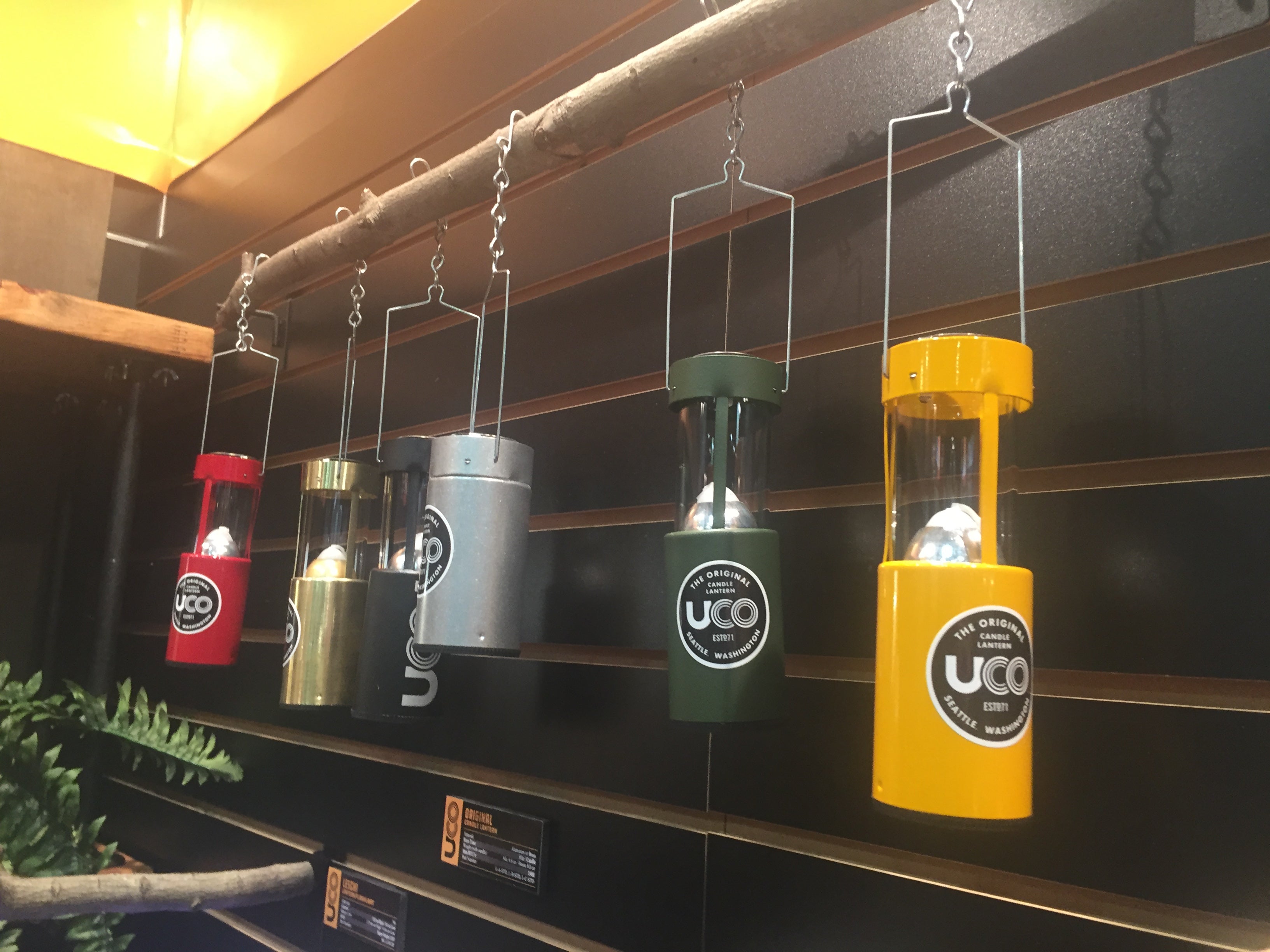 [button style='black' url='https://www.amazon.com/gp/product/B006WG9YEE/ref=as_li_tl?ie=UTF8&tag=thedyrt-20&camp=1789&creative=9325&linkCode=as2&creativeASIN=B006WG9YEE&linkId=ca1ebf09ff3c77e35627a34df91517fe' target='_BLANK']Buy Now $24.99[/button]
Popular Articles:
---

---