Giegerrig Hydration Packs are pressurized hydration systems that allow for convenient access to water during any outdoor activity. 
This is Not Your Standard Hydration Pack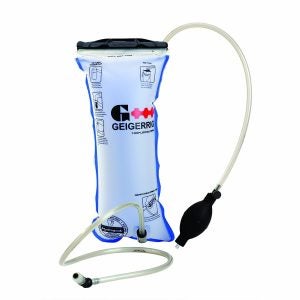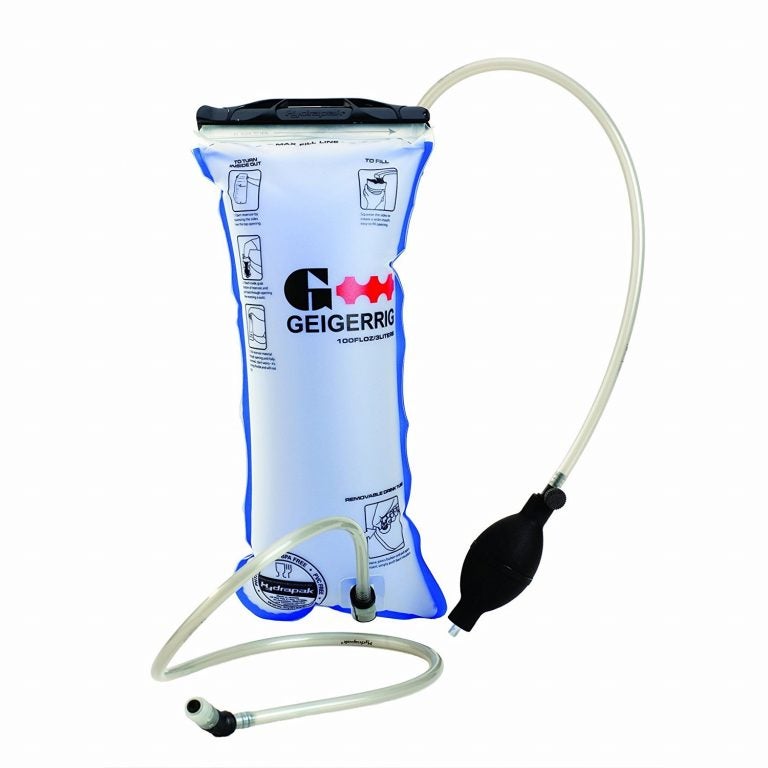 Ladies and gentlemen, meet the Geigerrig. Originally conceived by an Active Duty Marine, this bladder can keep a group hydrated, flush wounds, and withstand the weight of your whole body (and then some).
The creator of Geigerrig, Bob Geiger, wanted to get this bladder in the hands of other troops, but to do so he first had to get 100% of the Military Store Managers to see the superiority of his hydration and filtration system. With just a 2-day window to get the job done, Geiger demo'd his pack every 10 minutes for 10 hours straight. That's 200 demos that needed 100% approval in just 2 days. If you've seen the pack, you won't be surprised by the result: the product is now available on Army and Airforce bases worldwide.
Rather than trying to tell you about Geigerrig ourselves, we present the fine-tuned demo from Bob Geiger himself:
In short, Geigerrig's ultra-durable hydration system is pressurized so you can deliver water with no more effort than a quick pinch of the bite valve or a light bite with the teeth. Will it change the world? Not likely. Will it change how you hydrate, when you hydrate, and how you conduct emergency first aid in high-pressure situations? Most definitely.
Buy Now $47
---
The Dyrt is a FREE app solving the pain of finding campsites online. Like Yelp for camping, you can find the perfect campsite for you with photos and reviews from real campers across the country. And if you write reviews, you can WIN free outdoor gear all summer long.
Popular Articles: