This guide to buying the best camping tent is brought to you by Primus, whose propane camping stove is a must-pack on your next outdoor adventure.
---
For beginners, the prospect of buying a tent (or any outdoor gear for that matter) might feel overwhelming, if not for the sheer number of options then for the conundrum of what to buy based on where you're headed, what type of weather you'll encounter, and how long you'll be out. Which is the best camping tent for you?
The good news is that the basic principles for buying a tent are simple. The bad news is that there are always going to be more options than you know what to do with. To stave off purchase panic, we've put together a quick how-to guide for buying the best camping tent for you, including some important factors to keep in mind as you seek to build out your gear stash.
How to Find the Best Camping Tent for You
Between size, seasonality, and the type of tent you're looking for, there a number of things to consider when scoping out your perfect camping home.
Size (Capacity)
You might hear the term "footprint" when you start shopping for tents. This refers to the amount of space the tent takes up on the ground, or the size.
Standard sizing for tents is expressed in terms of the number of people the tent is expected to hold. When evaluating a tent for size, assume that a "four-person tent" means that while four people can fit in the tent, you won't have any room left over.
Most people will want to buy a two-person tent for one, and a four or three-person tent for two. This will give you room to move around and also to store some gear.

Seasonality
For the majority of campers, a three-season tent is durable enough to withstand most climates from spring through fall. Three-season tents are typically lightweight, easy to assemble, and have mesh panels on the side for warmer weather.
Three-season tents also include a rain fly, which is equipped to withstand most types of storms, though not for a sustained period of time. The next level up is a three-to-four-season tent, which is slightly sturdier than a three-season and offers fewer mesh panels, making it warmer and therefore more equipped to handle late fall or early spring weather. This step up is mostly recommended for frequent high-altitude campers—those who might encounter some snow but are not regularly camping in winter conditions.
Four-season tents are the tent for snow and winter campers. The price of tents jumps significantly between three-to-four-season to four-season tents, because four-season tents are usually labeled high-grade "mountaineering" tents. While technically usable in any season, these sturdy, dome-like tents are truly built for harsh conditions, and can feel a bit stuffy in milder weather.
Trust Your Instincts
No matter how new you are to camping, trusting your gut is the key to making a good purchase. There is a ton of expertise in the outdoor industry, and each store or website you visit is likely to be teeming with sources of knowledge that advocate for different brands, tent types, and setups all according to their own preferences and priorities. It can be difficult to parse through the feedback you'll receive as you look for the best camping tent to suit your needs. Advice is valuable, but so is your own intuition about what you really need.
Find Your Budget
Establishing your budget is the first step. In a sector where prices range from $60 to $6,000 (we're not kidding), price will be one of the biggest determining factors in how you narrow down your search for your camping tent. It's also worth comparing tents at different price points to see where they differ and what causes the biggest price jump.
Features like all-weather functionality (material), interconnected pole mechanisms, and weight are often huge factors that can lead to hundreds of dollars of difference in price.
Do Your Research
When you're looking for your home away from home, one of the most crucial steps is narrowing down the aspects of your trip and lifestyle to match the type of tent you should purchase.
If you like the idea of hiking to your campgrounds, you'll want to pay attention to factors like weight, packability, and durability. While you probably won't go backpacking for your very first camping trip, it's helpful to consider the type of camping that you're excited to try in the future. A lightweight backpacking tent can grow with you from your first camping trip to a week-long adventure in the wilderness.
On the other hand, if you're a family camper with a blow-up mattress in tow, then you'll want to prioritize comfort and spaciousness over things like ease of setup and total weight.
Doing your research before going to the store for the first time will save you the time of narrowing down your options on the go.
Tent Type:
Additional Features to Consider:
Check Multiple Sources Before Buying
Once you've settled on a tent you like, you might feel the pressure or urgency to buy it onsite. When the gear-bug bites, it's tempting to make hasty decisions. But when you're trying to buy your first tent, slow-rolling the process a bit could save you money and time.
Reputable review sites for cross-checking retailer feedback include:
In addition to providing extra insight on your top picks, review websites and a variety of brick-and-mortar locations could save you money as well. The following sites offer top-notch gear at budget-friendly prices.
Take Advantage of the Chance to Test Your Tent
You can't try sleeping in a tent in the store the same way you try walking in a pair of hiking boots. But there are ways to test different tents before deciding on the best tent for you.
If someone you know has a tent similar or identical to the one you're considering, see if you can borrow it for a night at a campground, or even for a few hours in your backyard. Like most other outdoor gear, nothing compares to being able to test out your tent in the field.
Additionally, some larger outdoor retailers like REI have excellent return policies that might allow you to take your tent on a test run before you're committed. If this is your strategy, we recommend a light testing environment like your backyard or a quiet, clean, easily accessible campground.
You can also find companies that rent camping gear. Renting can be an optimal way to test out that tent you've been looking to buy, or to simply get a taste for the different styles available. The following retailers offer excellent quality gear for reasonable prices, including tents for as low as $25 per trip.
Take Heart: The Best Camping Tent Exists (For You)
There are hundreds of tent brands and styles, and finding the best camping tent for you and your friends or family might not be as easy as a 20-minute visit to REI. Your perfect camping tent does exist, it just may take some patience before you find it! Utilizing some of the sites and general strategies in this guide should help to make the process smoother, but ultimately, buying a tent is all about what works best for you and your camping goals and priorities.
---
This post was brought to you by Primus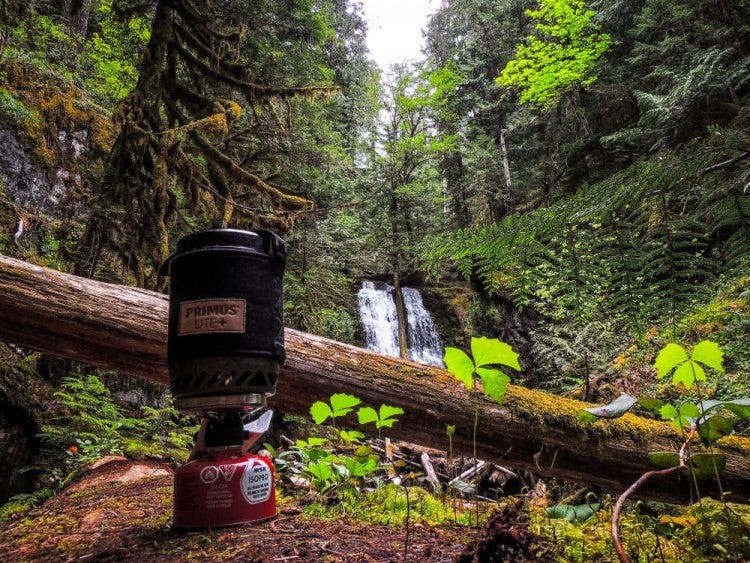 Pick up a Primus backpacking stove before you hit the trails!
Popular Articles: