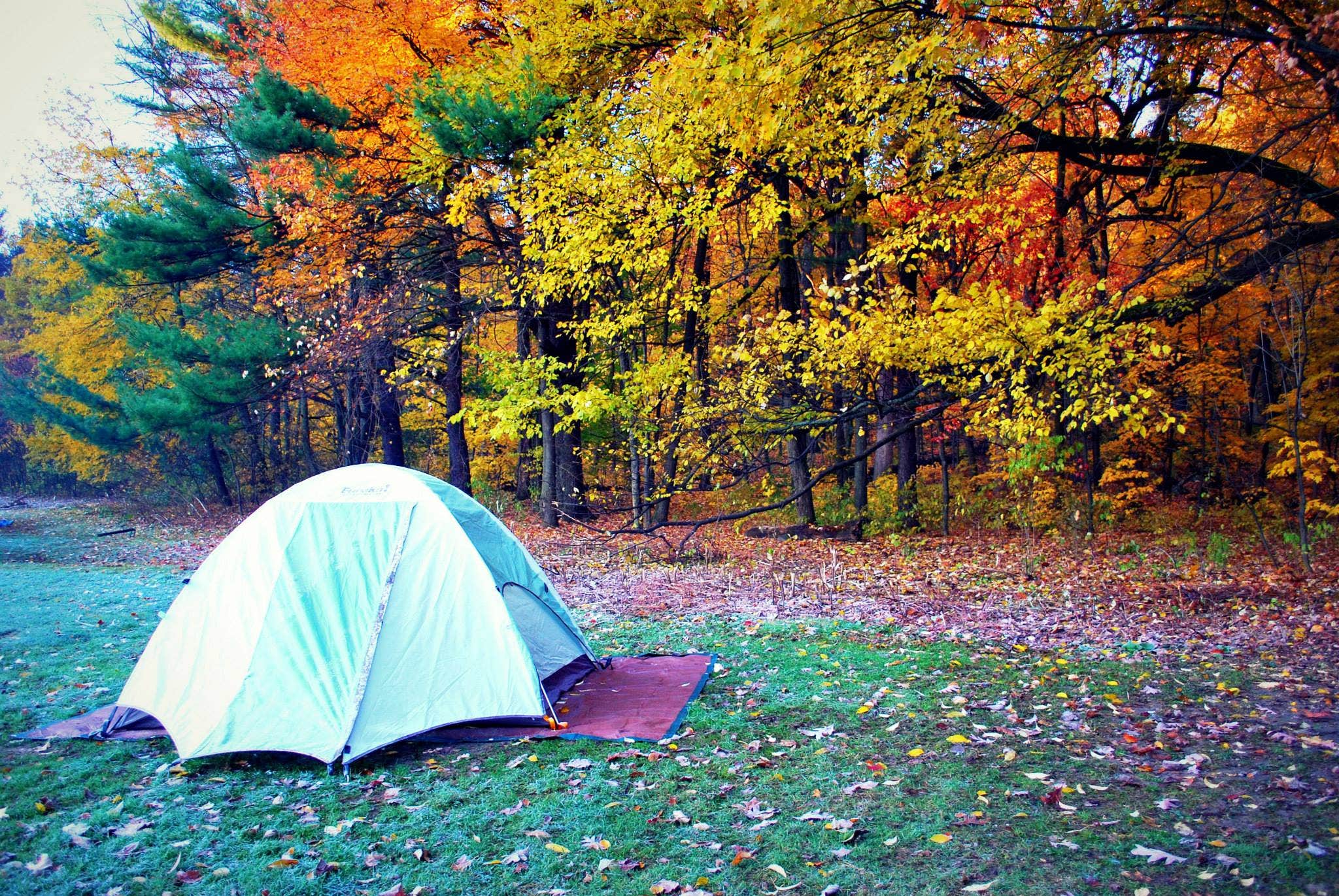 THE BEST Tent Cabins CAMPING NEAR
Little Eau Claire, Wisconsin
Top Little Eau Claire Tent Cabins Campgrounds
Recent Tent Cabins Reviews Near Little Eau Claire, Wisconsin
62 Reviews of 16 Little Eau Claire, Wisconsin Campgrounds
This is a small campground. It offers Rv pull through sites with electric and water. Along with a variety of other type of sites. There are many seasonal campsites. It is very clean and well run. The owner - Reid was great. It has a small pond to swim in and is also located on big lake. They have…
Campground was full all weekend. We stayed 4 nights. Decent bathrooms. Nice little beach area. Good hiking/walking trails. Quiet. Sites were spaced nicely.
Nice place, friendly staff. Everything is covered in gravel and stone which is great for parking the camper but not for puppy paws. Had to remove stones 3 times from my poor pups feet. Need to remember boots for them!
Our campsite was just in view of the pond on the campground. Everything was clean. There was a bar on the campground that had pool tables and some other games. We had a fun time fishing too! We even got to see some otters in the pond.
First time camping here, sites are very well taken care of, they have little wagons to buy firewood, and the camp administrator was super nice and helpful. Some sites are super close together but we got lucky!

This park is okay but the site we were at had so much goose poop and geese, it was so disgusting. Kids pool is drained for some reason but the big pool is open.

Love this camp ground, but they definitely pack it in. Always a good time and party when we're there....but that's what we're looking for. All their sites are nicely wooded, but can get to be close quarters. Good facilities, good bar, great food, newly remodeled pool facilities. Wifi is lacking,…
Campground has 10 sites for $30 a day, all with electricity and water. There is a dump station nearby behind the city garage for $10. There are vault toilets with free showers. The sites have immediate access to the river for fishing. There is a beach, two sand volleyball courts, boat launch, and…
A
We ended up camping here after finding out the last site at Council Grounds was taken by the time we got there(we did call before we left). There were maybe only 1-2 other camp sites taken when we arrived and they were on the other end so nice and quiet. My kids and husband loved the campground.…
K
My kids have been camping with my mom here for years- since it was Kastle. We started a couple years ago. This is such an amazing family campground! Kids of all ages everywhere. After dark the kids usually have a big game of something up at the playground and I have to tell them to be home at a…
J
Owners were very friendly. Very quiet campground. Nice pool.

Stayed here for a socially-distant weekend with friends at the beginning of summer. We had a site in the family campground. Sites were nicely spaced with lots of tree cover in June. Bathrooms were very nice and clean. The whole park offers beautiful views and nice trails of varying ruggedness. I…
Fun staff, great fishing and relaxation for a weekend getaway

This weekend there was a screening of The Nightmare Before Christmas (one of our favorites) and loads of cool decked out campsites. Only a few places with full hook up and ALL by the dump station. Nice amenities, lake, splash pads, mini golf, splash pad outdoor pool, golf car rentals, outdoor…