Britany Robinson finds herself hiking with strangers on a desolate trail in this essay, presented as part of The Dyrt Magazine Issue 01: Women in the Outdoors.
---
When we're little, they tell us not to talk to strangers.
When we're older, they tell us not to trust them.
But I was feeling kind of lonely after three days of driving, when I parked at a campsite in Death Valley National Park, and a middle-aged man and his teenage son asked if I wanted to hike up Wildrose Peak to watch the sunset.
The sun was high and their smiles were warm.
"You're traveling alone?" they asked.
I set up my tent and then agreed to join them. I'd never seen the sun set over a desert, before.

As we drove to the trailhead, the bright blue sky turned softer and the desert colors went flat, like the world was holding its breath, waiting for dark. It dawned on me that I was driving away from other people, out of earshot from anyone but the coyotes. They were both laughing and telling stories about riding their motorcycles from San Diego, as we bounced along the dirt road. But I didn't hear them. I got quiet. Suddenly, I was scared. Or confused. I couldn't decide if I should trust my gut or if my gut was too trusting.
All those warnings I'd been given about traveling and camping alone. All those shocked looks people had shot my way when I told them I'd be driving for days along remote highways.
Of course, I knew there was risk involved. But I wanted to see the West, and I wanted to write about it. And I didn't have any friends around who could take two weeks off work to join me. So, I went alone.
There are many miles — flat, quiet, winding, miles — between moss-cloaked forests of Oregon and the cracked earth of Southern California. And I'd had plenty of time to think about the warnings and doubts and questions of others.
What if you break down? 
What if you get lost? 
What if you're robbed? 
Will you carry a weapon? 
I brushed them off then. I wasn't scared on the road, with the wind pouring through the windows and earth turning from green to brown, then orange and red. It was exactly as I'd pictured it.
But now I was here. Alone with two strangers in the desert. And all of those questions and concerns from loved ones bounced around in my stomach, like the pebbles that sprayed out from our tires, ricocheting off metal with sharp little pings. My own confidence was overwhelmed by the noisy doubts of others.
When we reached the trail, and the sudden elevation offered a cool breeze after a long day of stifling heat, I eased back into conversation. I felt better with my feet on the hard ground, and the burn of the climb distracted me from my nerves.
I decided to trust my gut and my gut said, these people seem kind. Let yourself laugh. Tell stories. Enjoy the company of strangers. (A still skeptical little voice in the back of my head said… If they brought you here to kill you, there's probably nothing you can do about it now. So at least enjoy the view.)
We hiked for a couple miles before the sun started setting. We took photos. The dad had tears in his eyes as we all watched the big orange orb settle over this inhospitable yet stunning place.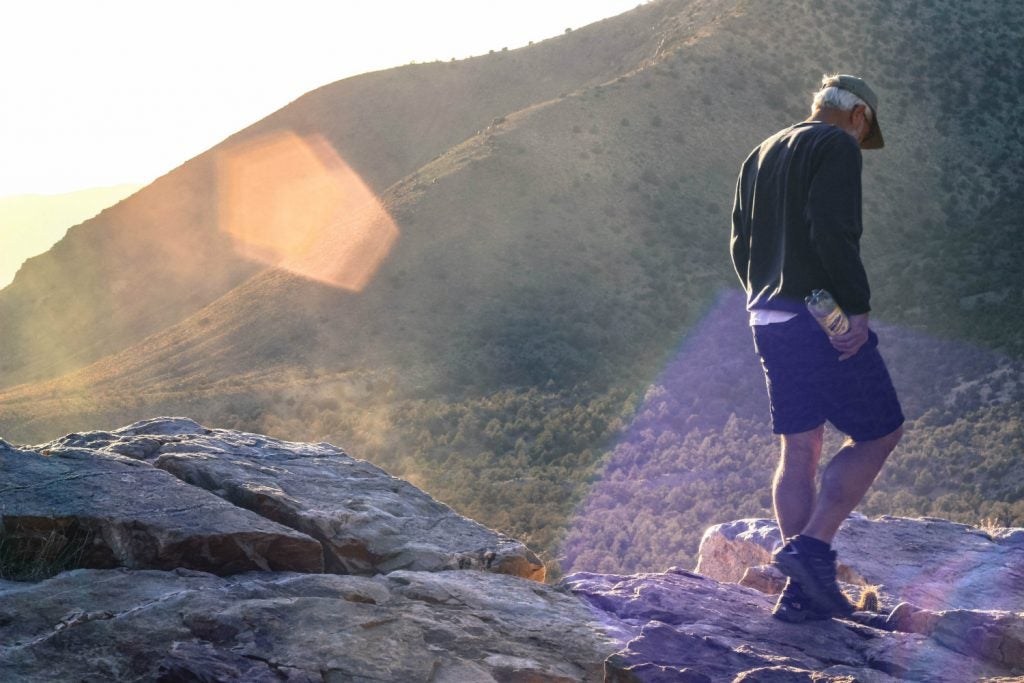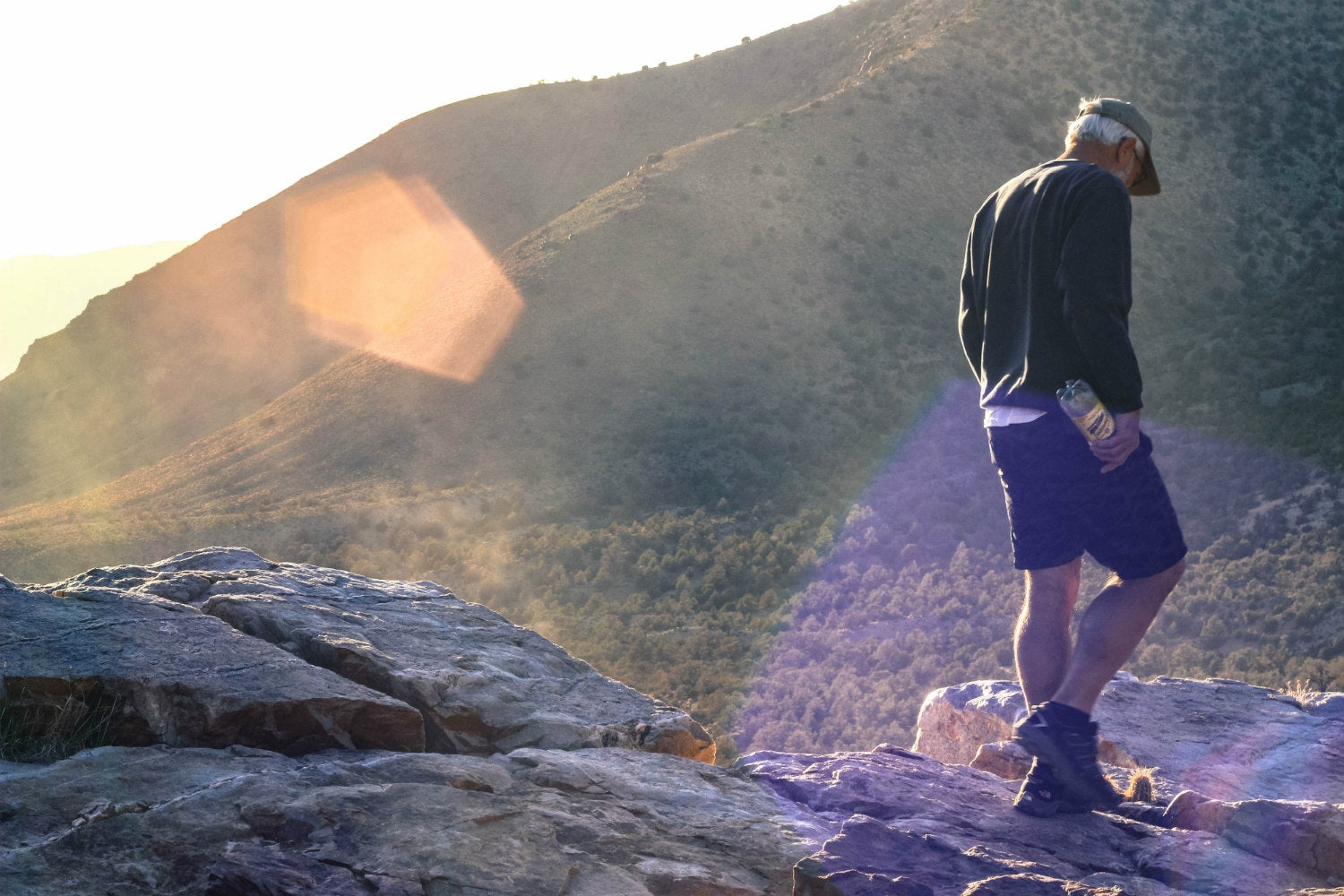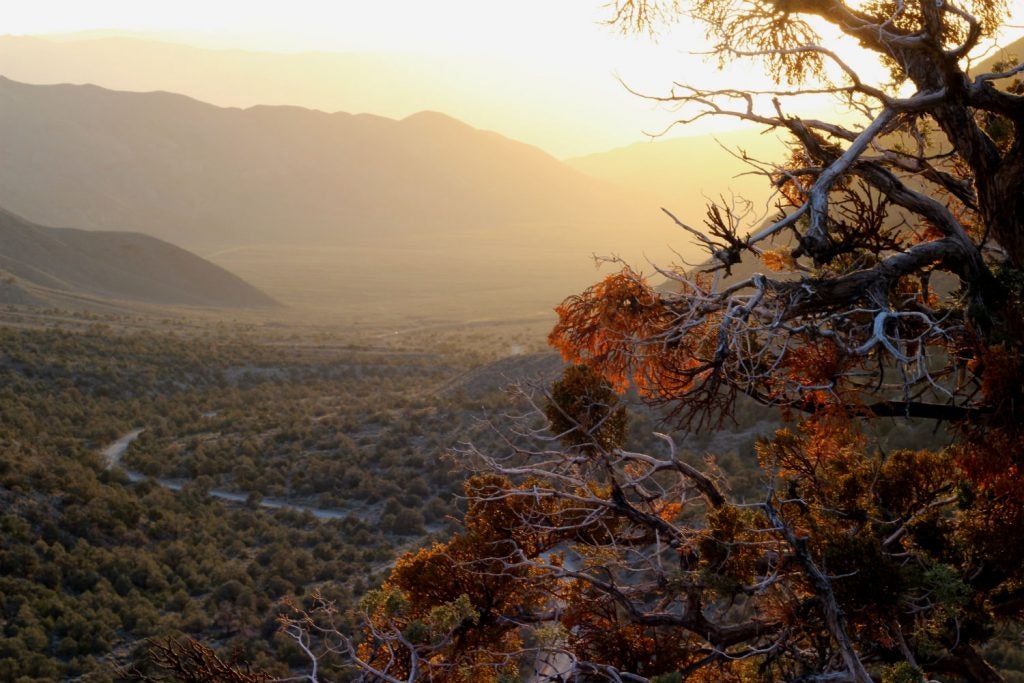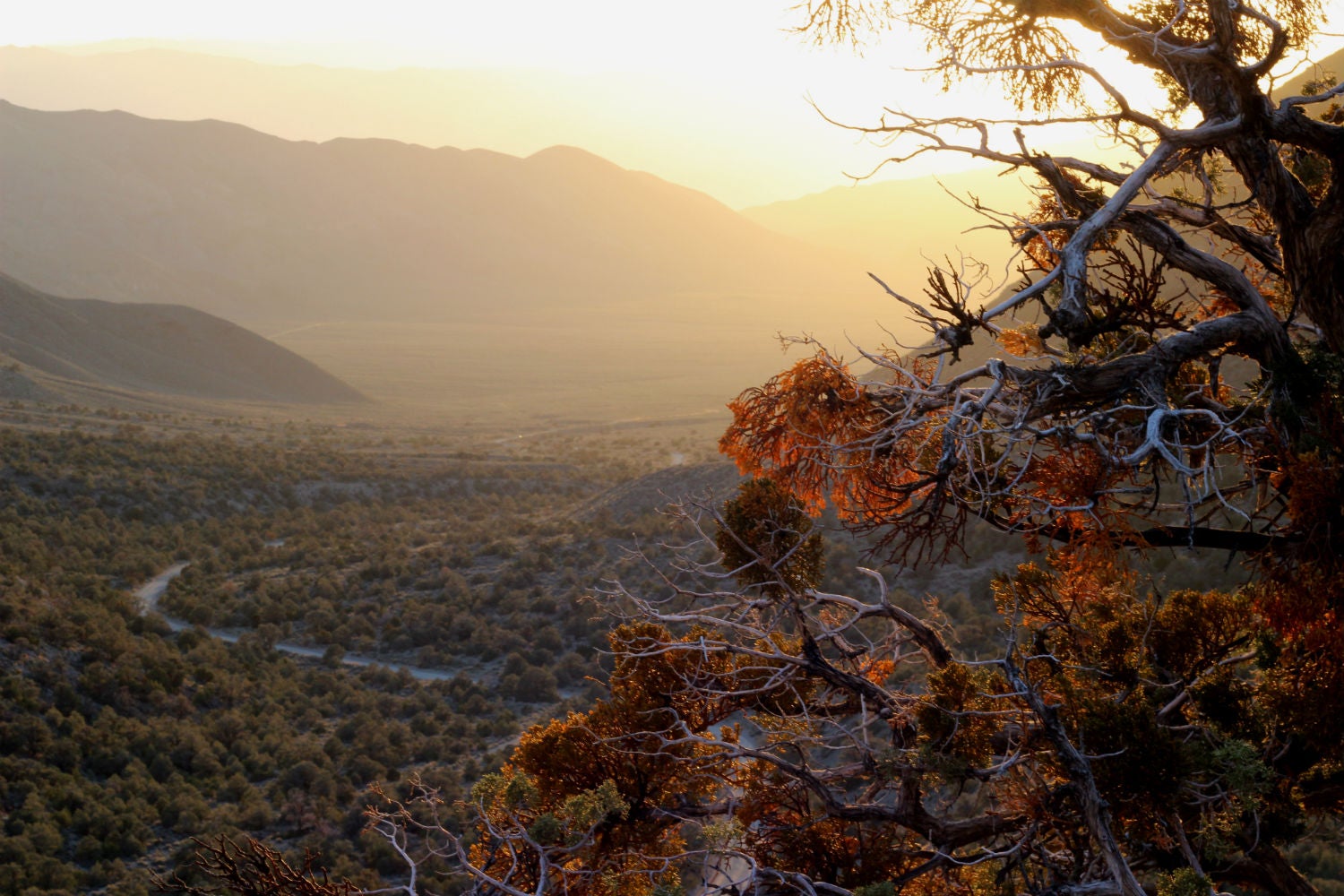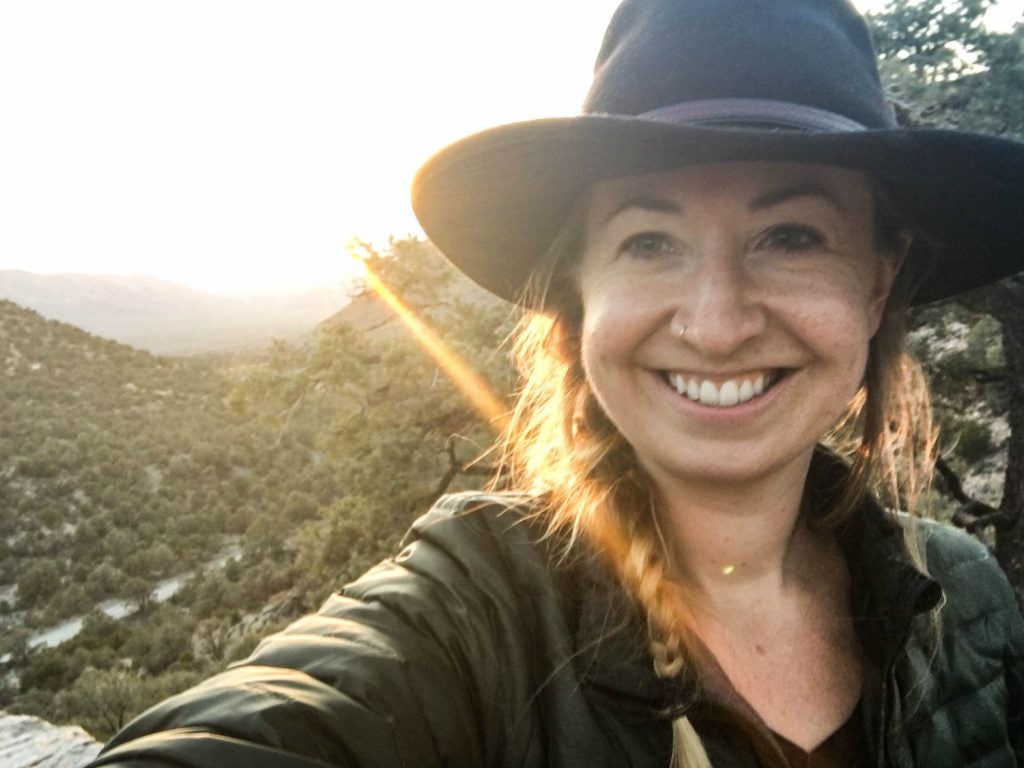 He told me about his recent divorce around the campfire later that night, and how he doesn't see his son nearly enough anymore — that this trip meant the world to him. His son was drifting away, but here they were close. Here there was no divorce and no distractions — just the two of them making up for lost time.
This trip meant the world to me too. I told him that sometimes it made me sad to make memories without anyone to turn to and say, "Wow. We're going to remember this." But how those memories meant a little more because there was no one to hold on to them but me. If I didn't pay attention to the details, who would? And I told him how nice it was to share this evening with two new friends.
It's important to be cautious in the outdoors, in life, on the road, of course. That's why I packed extra water and a spare jug of gasoline when I set off on my solo road trip. And sure, people can hurt you just like nature can. But I'd rather embrace both — embrace the sunsets, and the conversations, and the strangers that could become friends. I feel safer when I'm not guarding myself from all that could be wonderful.
---
We're celebrating women all month at The Dyrt, with stories from and about women who are overcoming obstacles, facing doubts, accomplishing goals, and loving the outdoors. Share your story with #StillSheGoes on social media!
Popular Articles: