As a Ranger for The Dyrt, I occasionally get the opportunity to test gear in the field. This time, I was lucky enough to test out the GO camper from SylvanSport on a 14-day road trip across the US.
From the Grand Canyon to Yellowstone to the Badlands, I camped and tested gear for 14 straight days.
14-Day Road Trip Around the US
Starting the Journey: The SylvanSport GO Camper
The SylvanSport GO is a multi-functional camping trailer that is loaded with some great features. The opportunity to take the GO with me on this 14-day road trip was a dream come true. With the extra space and storage versatility, this camper feels more like a utility trailer that just happens to have a tent attached to it.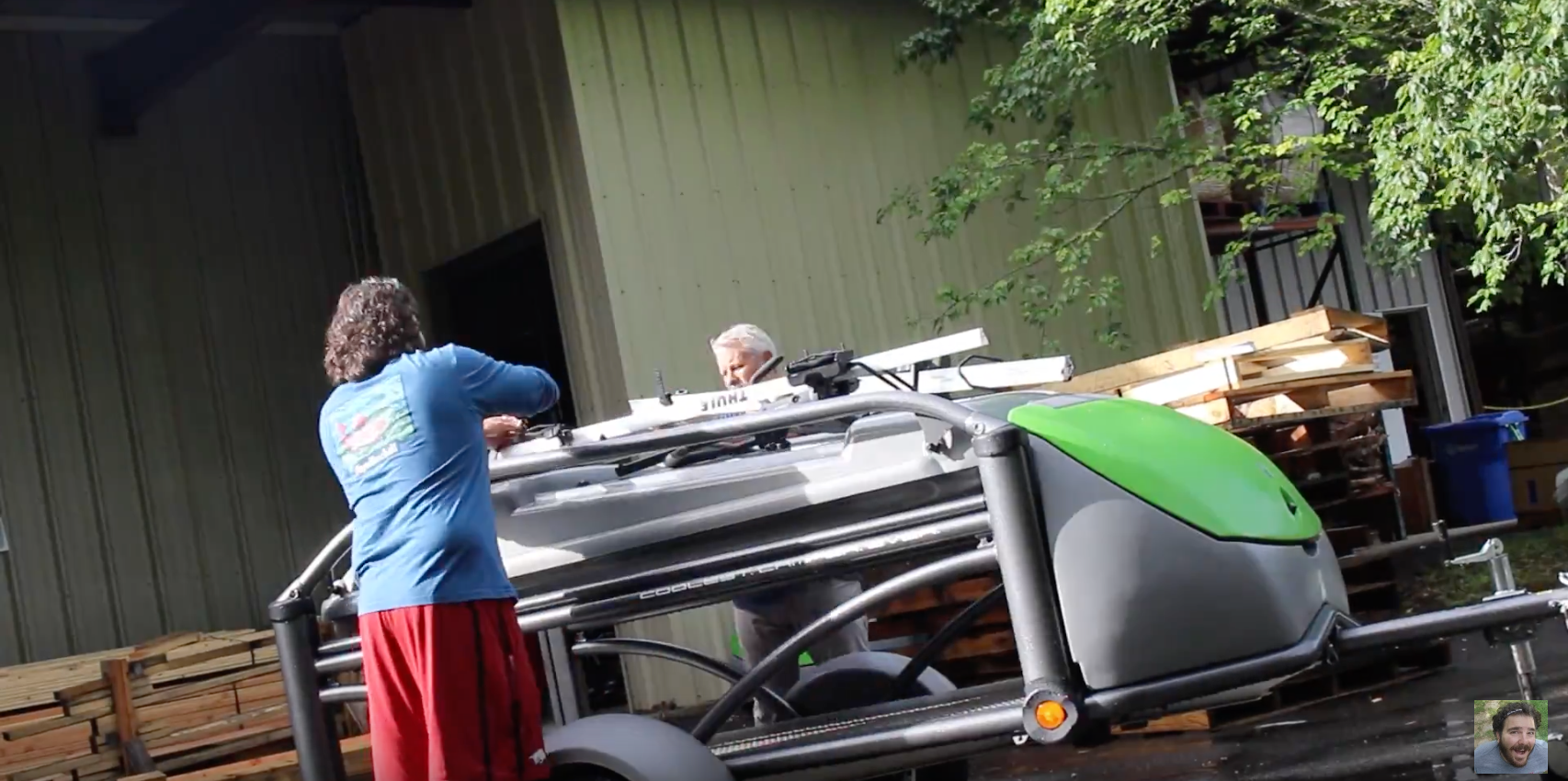 Another great quality is that the GO only weighs 849lbs. So not only will it save money on fuel, it won't strain when towing up mountains. And to top it all off, the camper is so spacious inside, it's almost unfair how comfortable the next 14-days will be.
The Gear: This is a gear heavy road trip where I will be testing a ton of products and writing reviews for Mountain House, Beyond Clothing, Grand Trunk, Klymit, Roanline, Tredagain, and CRKT.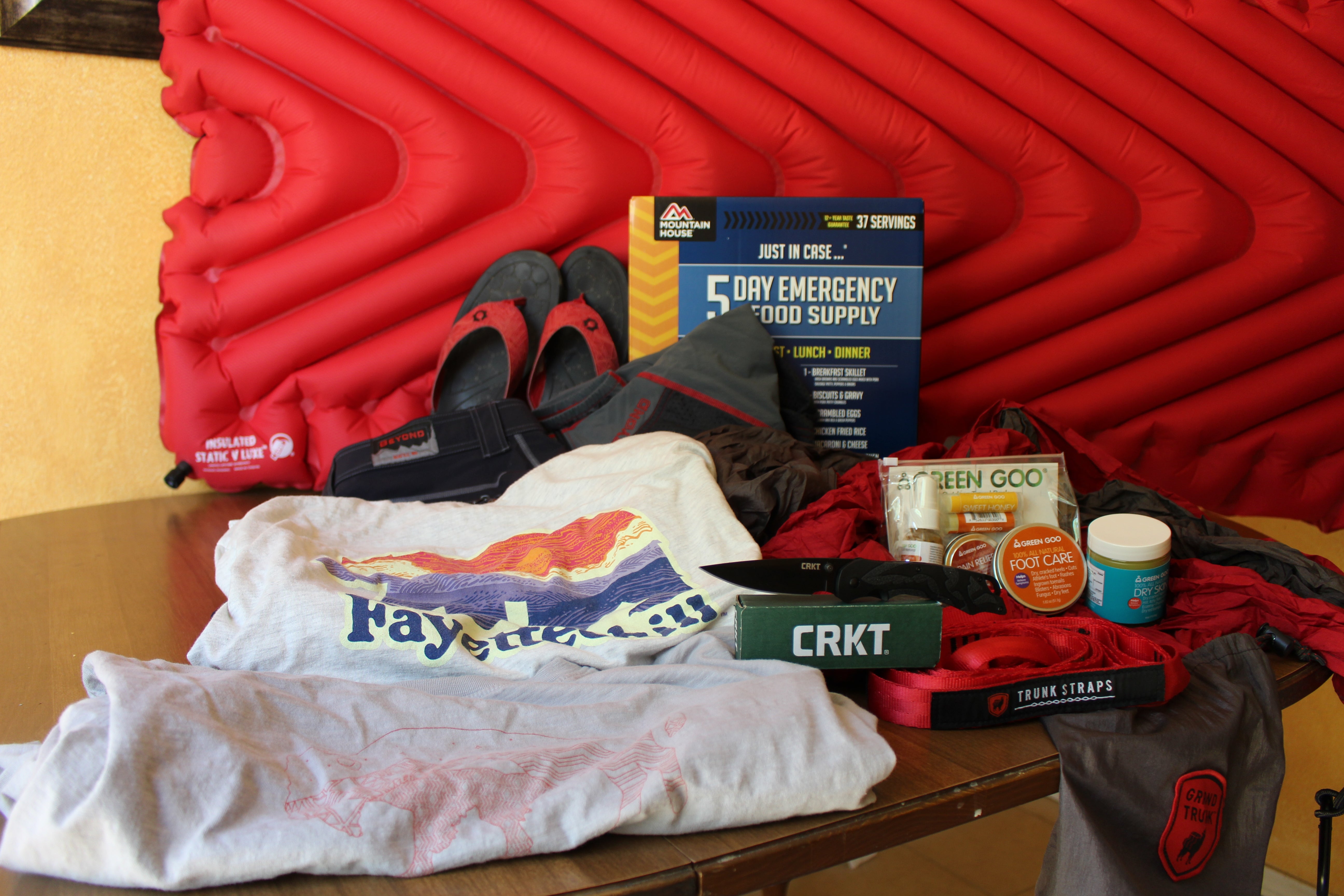 Testing gear as a Ranger for The Dyrt is an awesome way to show you how well these products hold up in the field. At each campground, I will post a review of a different product as well as my first-hand experience of putting it to the test.

My Itinerary: 14-Day Road Trip to National Parks
A 14-day road trip is no small feat. And camping every night of a 14-day trip only complicates the matter. Here's how we planned our 14-day camping road trip to maximize National Park adventures. Rather than a new site every night, we wanted to make sure we had time to explore. So, we picked a final list of 7 campsites:
Stop 1: New Mexico, Oliver Lee Memorial State Park.
Stop 2: Grand Canyon National Park, Desert View Campground.
Stop 3: Grand Canyon National Park, Mather Campground.
Stop 4: Utah, Antelope Island State Park.
Stop 5: Yellowstone National Park, Lewis Lake.
Stop 6: Yellowstone National Park, Grant Village.
Stop 7: Badlands National Park, White River KOA.
Next Stop: Oliver Lee Memorial State Park for Day 1 of 14
We couldn't be more excited to start our 14-day road trip! We're all geared up and ready for our first nights stay at Oliver Lee Memorial State Park. Click here to see what it's like to camp at Oliver Lee in New Mexico!
Read day one here.
---
The Dyrt is a FREE app solving the pain of finding campsites online. Like Yelp for camping, you can find the perfect campsite for you with photos and reviews from real campers across the country. And if you write reviews, you can WIN free outdoor gear all summer long.
Popular Articles: