It's day 20 of our 40-day #GetOutAndGO project, and today OOFOS is giving away a $130 gift card to celebrate Credit Island in Davenport, Iowa near the Quad Cities.
Island Exploring on Credit Island Park in Iowa
The #GetOutAndGO project is to highlight awesome adventures close to home that don't require you to pack two days of food and other backcountry survival gear. Rather, it's about the simple goal of getting out more.
Today's stop in the Quad Cities is a great example of how small detours from your daily routine can make a huge difference in your perspective.
Today we're looking at Credit Island Park, situated on the Mississippi River within Davenport city limits.
Credit Island Park is a community staple with multiple recreational sport fields, a disc golf course, a boat launch, and plenty of open space for you and friends to throw the frisbee or relax in a slice of shaded Mississippi bliss.

This is 40 minutes of disc golf on Credit Island:
To celebrate Credit Island Park and those who help preserve spaces like it, OOFOS the original recovery shoe is giving away a $130 gift card today. Enter to win here.
And here's some autumn scenes of Credit Island:
Spaces like Credit Island Park deserve to be enjoyed. Next time you're passing through Iowa or Illinois, take a quick lunch break to reset. Allow yourself to enjoy the slower pace, and keep your eyes to the sky to scan for eagles.
Get Out And Explore Iowa!
After you've finished up at Credit Island, consider exploring nearby Lake MacBride State Park and try experiencing one of Iowa's scenic byways enroute to your next adventure!
Experience the best of Iowa with Travel Iowa.
Enter to win the SylvanSport GO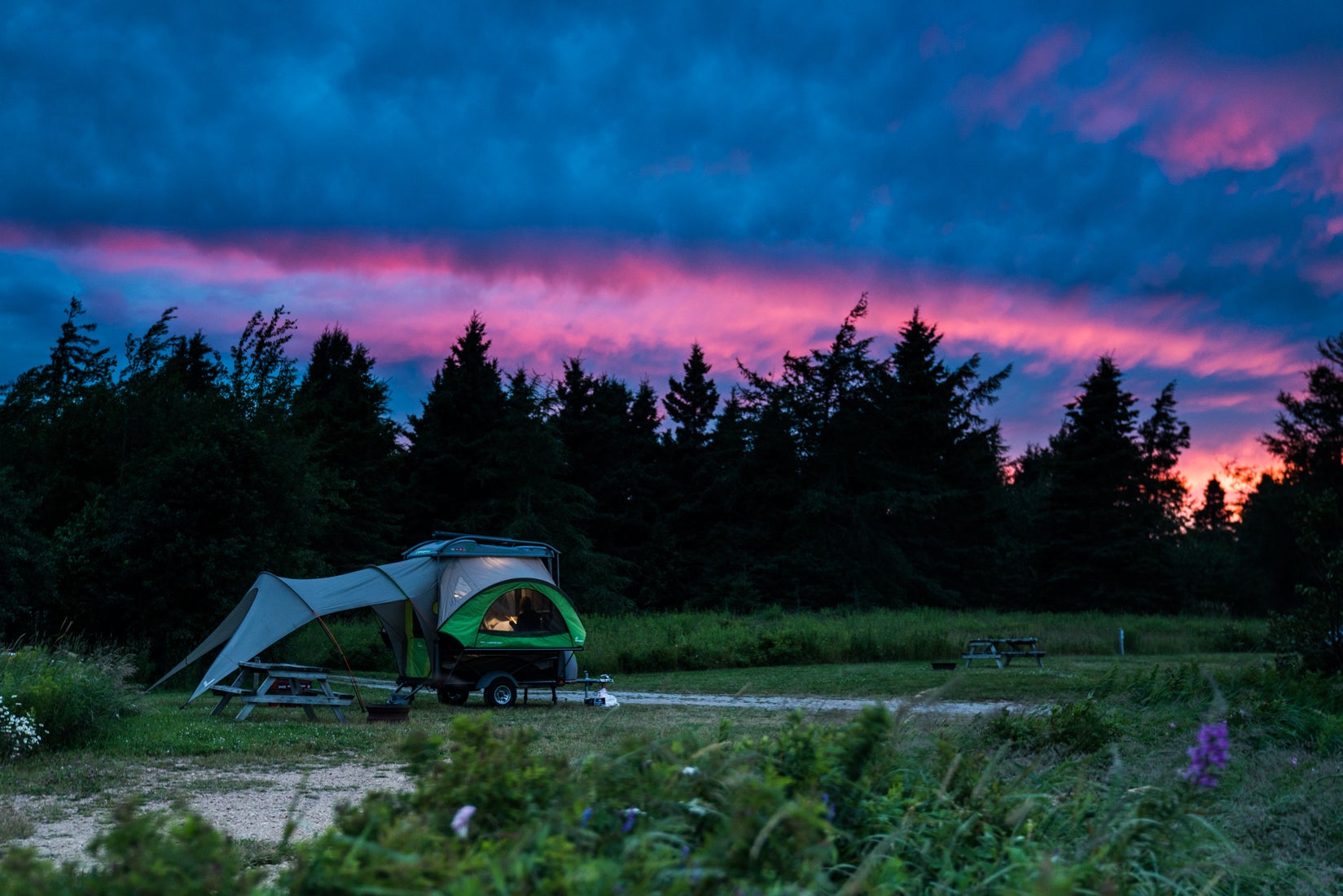 The SylvanSport GO is a utility trailer/toy hauler/camping trailer…all-in-one. Hailed as the "Coolest. Camper. Ever." by National Geographic Adventure, the GO is lightweight, easy to manage and able to be towed by almost any vehicle. Enter to win here.
Popular Articles: