4 days ago, GQ published a piece on climbing and couture clothing. In it, they have a feature of famous male rock climbers alongside an equal number of women who they admit are auxiliary objects: "we took three premier climbers and a couple of cute friends weekend warrioring"
Yesterday,
Outdoor Research
responded with a perfectly inverted
rebuttal
, recreating the entire GQ article in its inverse:
"

we took three A-number-1 climbers and some adorable friends

out for a weekend jaunt where all the far-out cool kids go—Vantage." 
OR recommends comparing the two articles, which I did initially. But what I missed in that first-glance read was they'd recreated the article and all photos exactly in the inverse.
This response deserves to be highlighted to [1] demonstrate the absurdity of GQ's initial piece, and [2] commend Outdoor Research for highlighting sexism through comparison.
Here are the photos and words from each piece, one by one.
GQ:
Outdoor Research: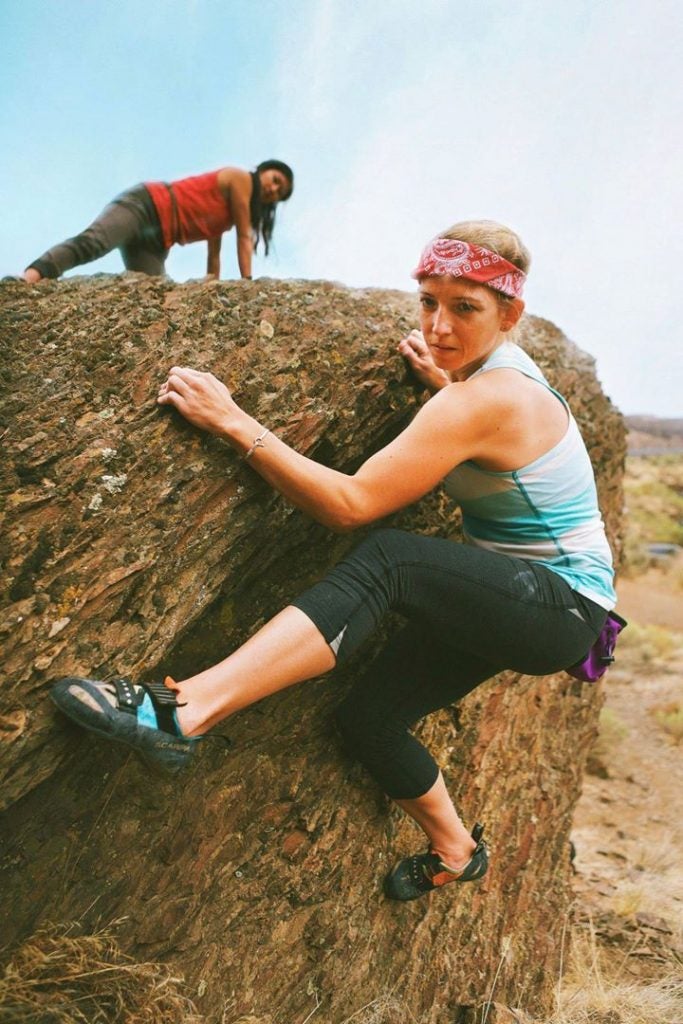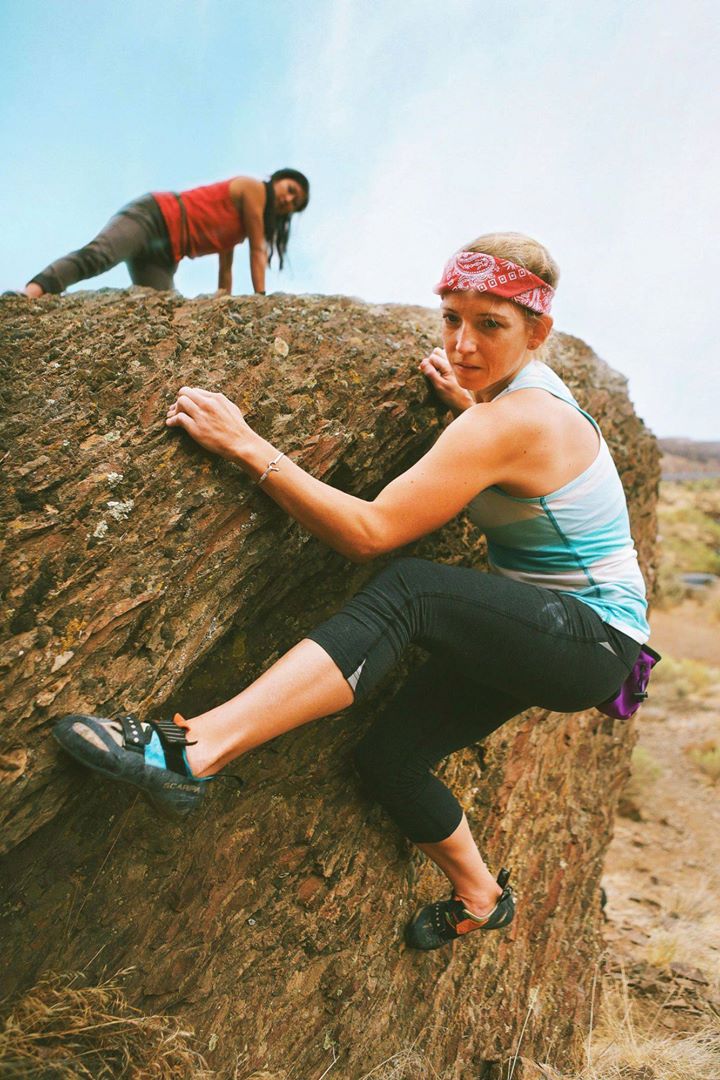 GQ:
Why climb a towering vertical rock with no ropes, no harness, and nothing but a foam mat below to protect your body from splattering like a fly on a windshield? "Climbing allows you to learn a lot about yourself," says Daniel Woods, the 27-year-old pro who is one of the core members, along with Jimmy Chin and Sam Elias, of The North Face's elite climbing squad. "It presents constant challenges that you have to adapt to and overcome."
Outdoor Research:
Why would you risk life and limb just to get to the top of a 50-foot high cliff? "Well, I thought, there must be more to life than being really, really, ridiculously good looking," said male model Cyle G, "and when I started watching climbing, I realized this was it."
 GQ: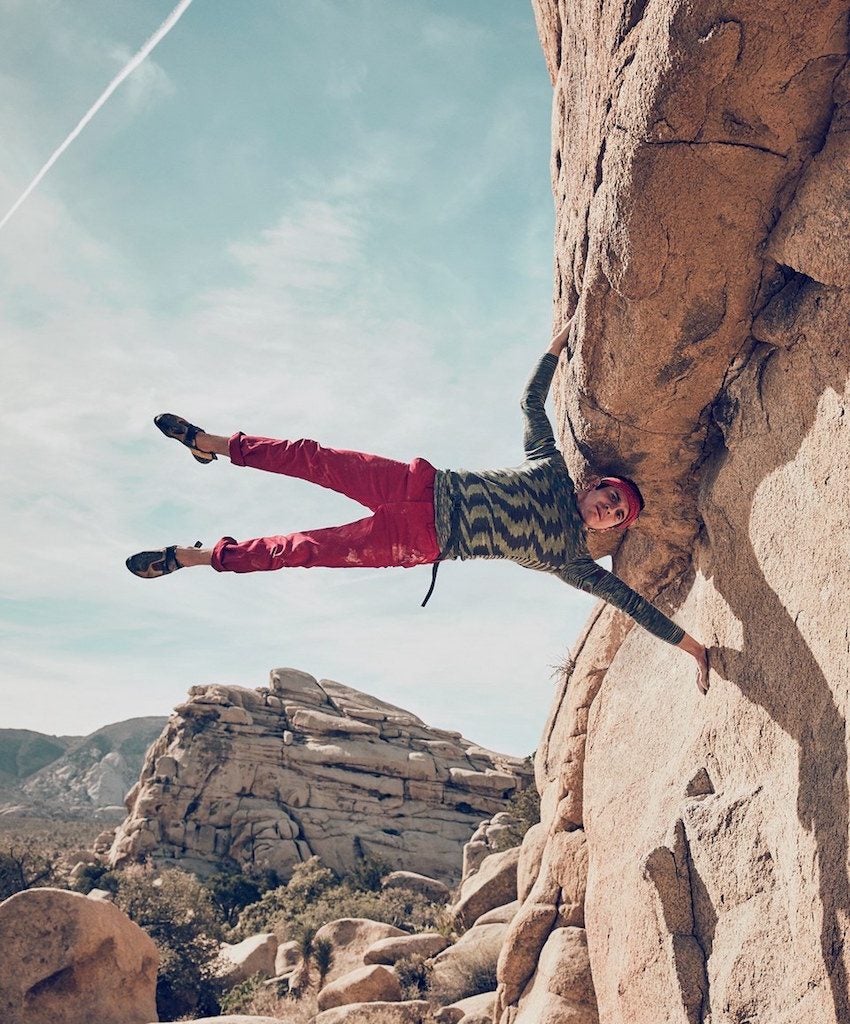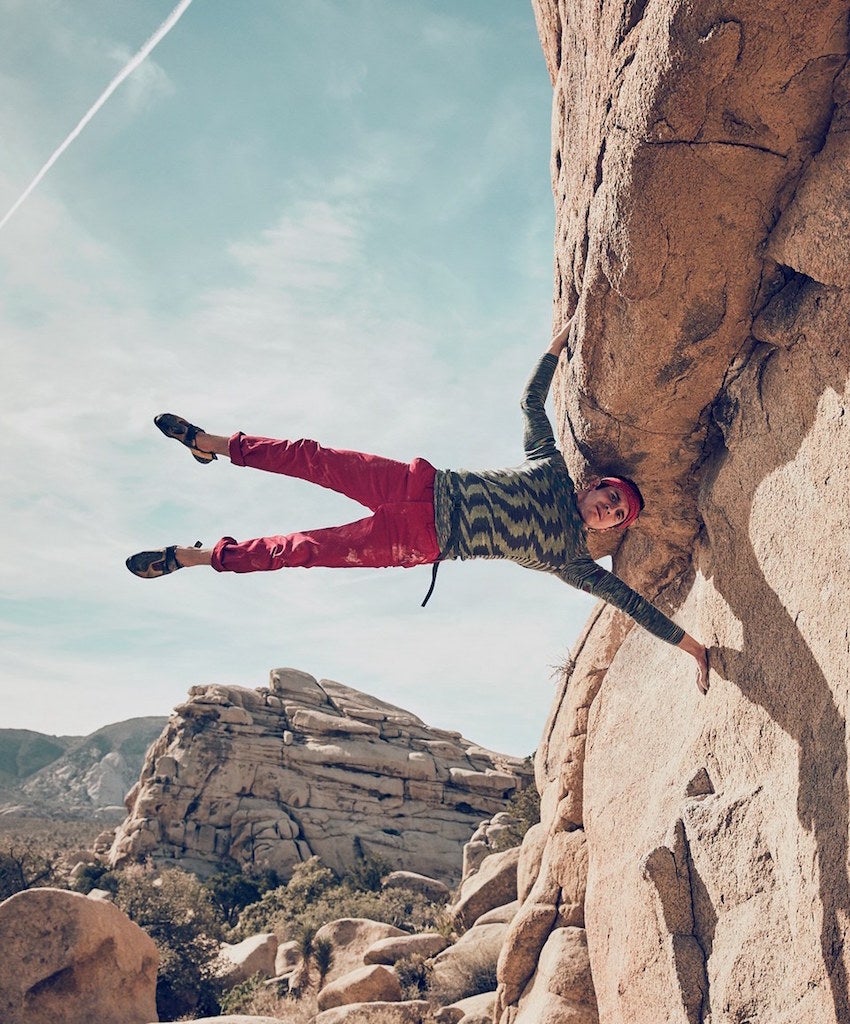 Outdoor Research:
GQ:
Maybe that's why more people are climbing in the U.S. than ever before—4.6 million last year alone. There are now hundreds of climbing gyms open around the country, but Joshua Tree National Park remains one of the best places in the world to solve bouldering "problems." (That's lingo for the paths a climber takes.) "There is something ineffable about the place," says Chin, the 42-year-old outdoors legend who's both skied down Mount Everest and climbed the 408-foot-tall spire that sits atop One World Trade Center to shoot a cover photo for The New York Times Magazine. He also knows a thing or two about Joshua Tree, having spent time in his 20s "living out of my car as a climbing bum," he says.
Elias, the third member of our crew for this shoot, hails from Detroit, where you don't see too many rocky crags. But a trip to climbing camp in Colorado and a drive to pursue ski racing landed him in Utah at 16. Today he makes his living in the mountains. When asked to reveal the best part of his job, Elias gives a simple answer: "Freedom," he says. Let's all go get some.
Outdoor Research:
Maybe that's why millions of people are taking up climbing—they're tired of just looking good in their active wear indoors. They want more.
"I just really like being able to hang around on the rocky crag and show off my cool climbing clothes, instead of just the gym," said Kjersti C. "And there are always cute boys, just sitting around half naked watching us. Usually they're just hanging out in the cars, keeping our beer cold and waiting to give us foot massages after a long day of sending hard. But sometimes, they even let us hose them down or splash around in a river and get super sexy. It's pretty cool."
GQ:
Outdoor Research:
GQ:
Outdoor Research:
GQ:
Outdoor Research:
GQ:
Outdoor Research:
GQ:
Outdoor Research:
GQ:
Outdoor Research:
GQ:
Outdoor Research:
GQ: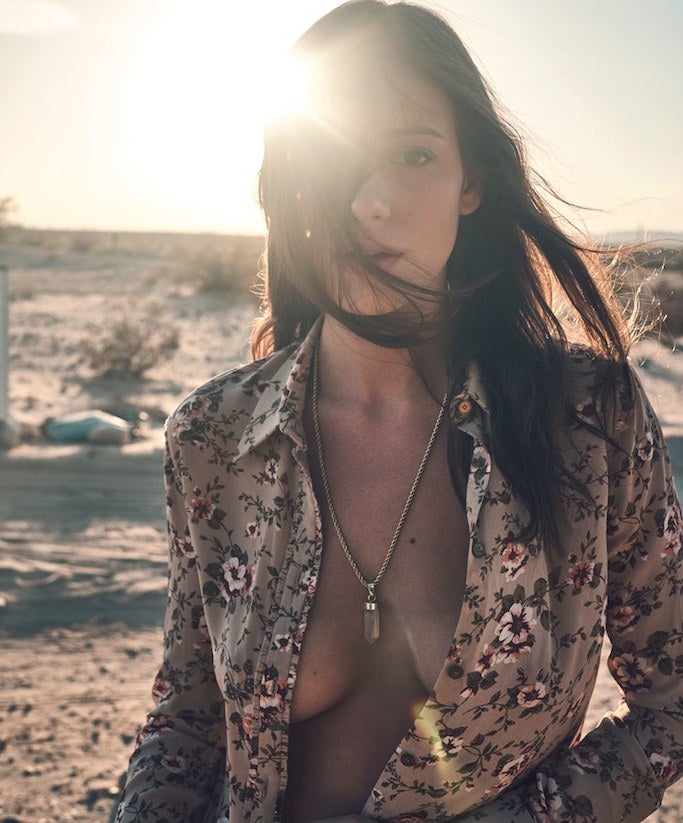 Outdoor Research:
GQ:
Outdoor Research: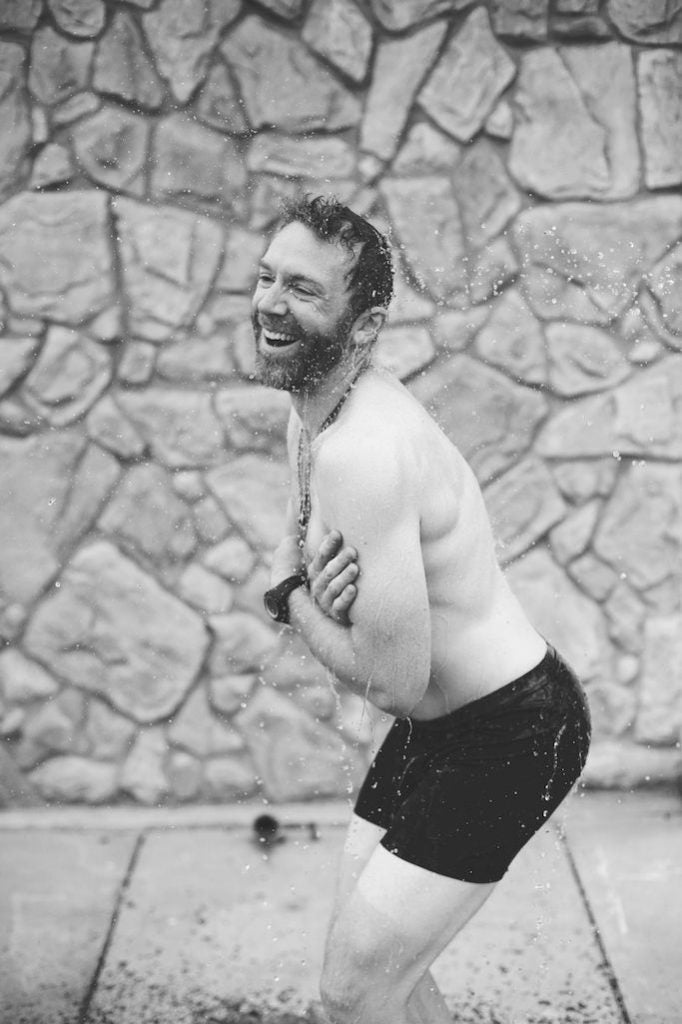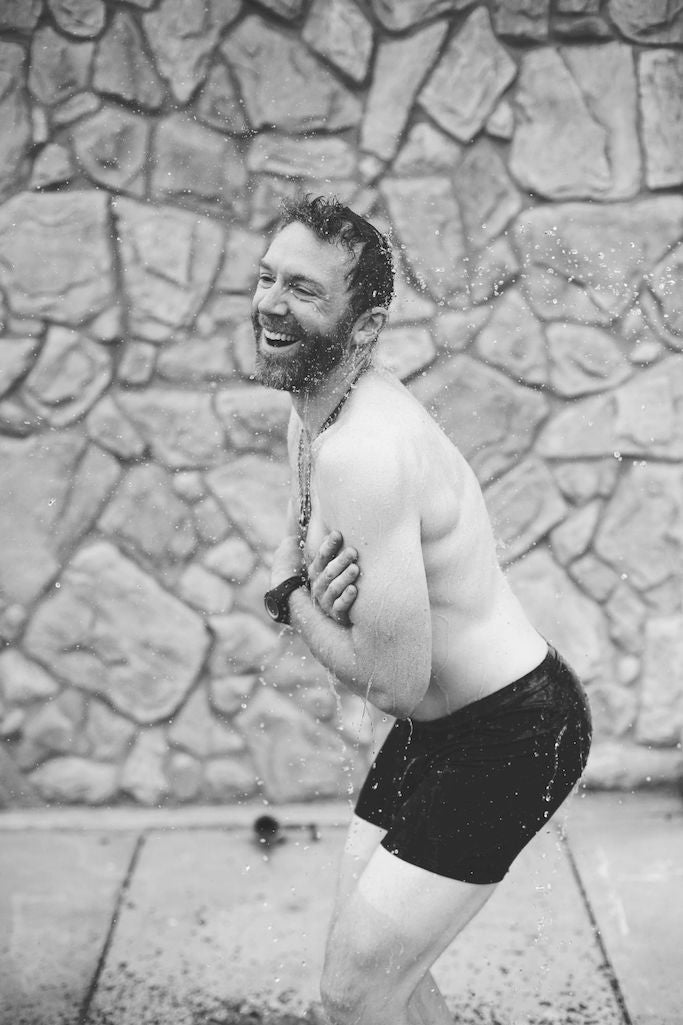 GQ:
Outdoor Research:
GQ:
Outdoor Research:
GQ:
Outdoor Research:
GQ:
Outdoor Research:
Update:
Outdoor Research published the Behind the Scenes video from their shoot:
Also published here.
Shameless plug:
The Dyrt is a FREE app solving the pain of finding campsites online. Like Yelp for camping, you can find the perfect campsite for you with photos and reviews from real campers across the country. And if you write reviews, you can WIN free outdoor gear all summer long.
Popular Articles: