This article on the essential outdoor beard care kit items is brought to you by Banner & Oak, the makers of hiking trucker hats that are made to last. It's the perfect accessory to complement your well-groomed beard.
---
Personal grooming isn't often a priority in the outdoors. Particularly if you're a thru-hiker, your facial hair might run as wild as the trail you're on. That said, creating a personal beard care kit might not be such a bad idea. Whether you're prepping for your next beard competition or simply trying to keep things in check for the upcoming workweek, paying a little bit of attention to your facial hair while you're outside could really pay off.
How to Build The Perfect Outdoor Beard Care Kit
Under normal circumstances, a beard care kit contains a vast array of grooming tools, oils, and mustache brushes (they're a thing, we promise). But in the outdoors, minimalism and multi-use potential are much more important. Here are a few must-have items for your outdoor beard care kit:
1. Pick a dual-purpose comb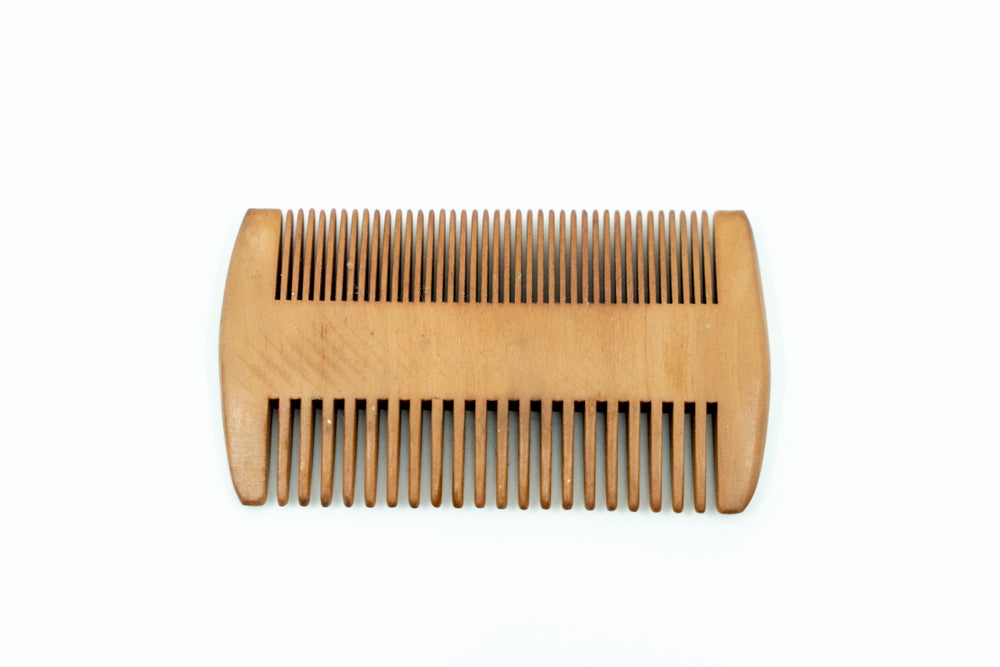 Some beard care kits offer two separate combs, one for your beard, the other for that quality mustache you've been sporting since late junior high. While packing two different combs in a normal toiletry bag may be no big deal, the outdoors is a place where you should prefer efficiency over carrying extra items around. We recommend investing in a two-in-one comb, which has a beard comb on one side, and a mustache comb on the other.
It's a great tool for personal grooming in the outdoors and will save you the minor hassle of dealing with multiple tools in one go. The Viking Revolution's beard care kit comes with the exact two-sided comb we're talking about (we just don't recommend lugging that metal box into the wilderness with you.
2. Limit your beard brushes to one
Look, we get it. The beard brush might be everything to you. You might even own 50 of them (we won't judge), but the outdoor beard care kit is all about taking a simplified approach to your facial hair grooming practice. The beard brush might just be the single favorite beard-related item in all of the beard care kits out there, but picking the best brush out of your collection is important to ensuring your outdoor beard care kit doesn't become an encumbrance to your next adventure. The Mountaineer Brand offers a military style beard brush that's as durable as it is effective.

3. Bring a pint-sized beard wash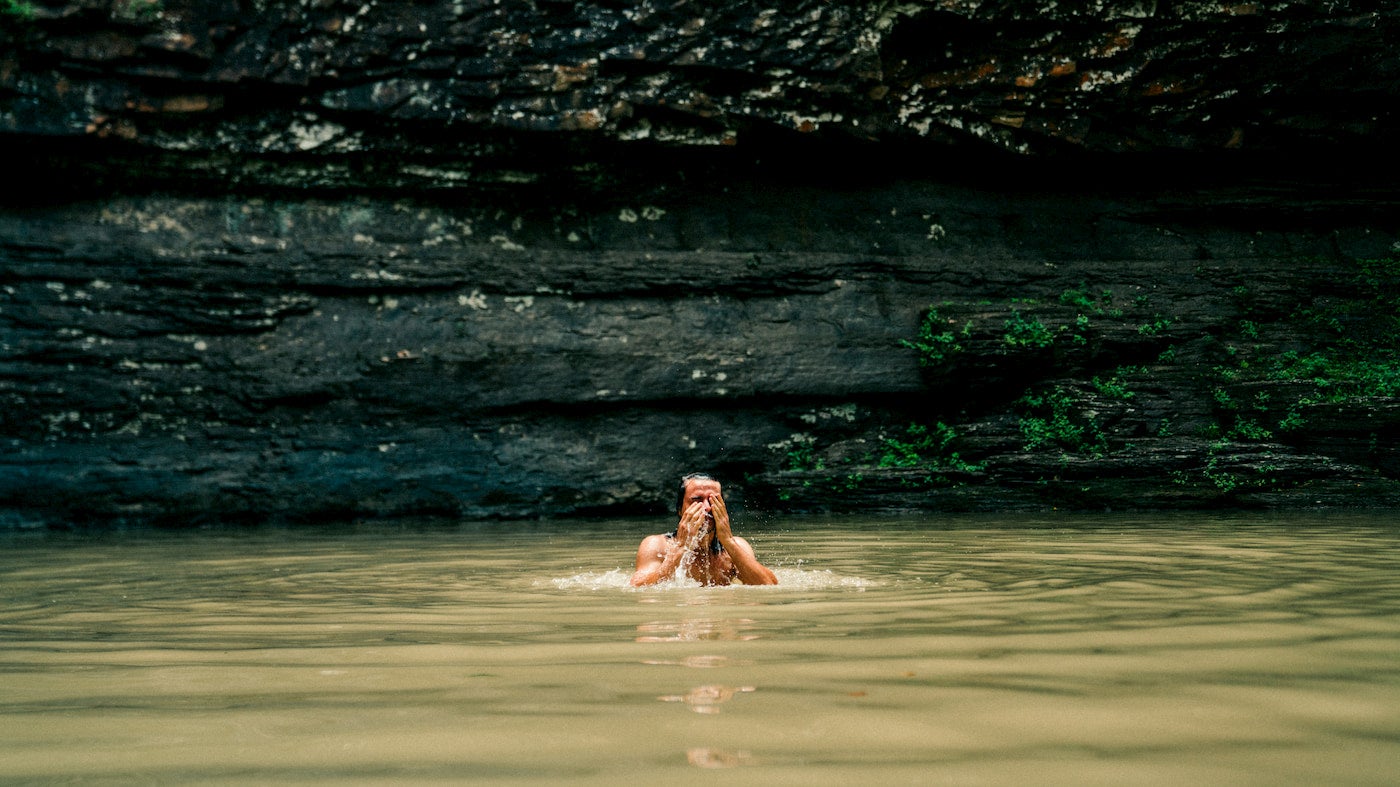 This should be a no-brainer, but you'd be surprised how often we encounter the full-size shampoo bottle in the middle of the wilderness. If you're planning on washing your beard during your camping or backpacking trip, do us a favor: consolidate your favorite wash into a smaller container. Don't make the mistake of bringing only your shampoo along, as normal shampoo products tend to dry out your skin, and traditional face washes often leave a bit of residue that's likely to damage the hair in your beard.
If you're looking for a beard wash that already comes in a container small enough to pack, try Bluebeards Original Beard Wash. The 4 oz. bottle is effective for all types of beards and uses aloe and lime essential oils to clean your beard while also keeping your skin soft and clear.
4. Bring an unscented beard balm.
As refreshing as your citrus beard balm may smell, scented products can attract bugs and even bigger animals looking for a snack! In popular locations like Yellowstone, Yosemite, and Rocky Mountain National Park, bears can be attracted by the smallest of scents, and using too much of that cedar-scented goodness in your beard might just invite the wrong people to your overnighter. Using an unscented beard balm is a great way to make sure your beard stays fresh and untangled without attracting too much attention from less beard-conscious critters.
5. Choose your beard oil carefully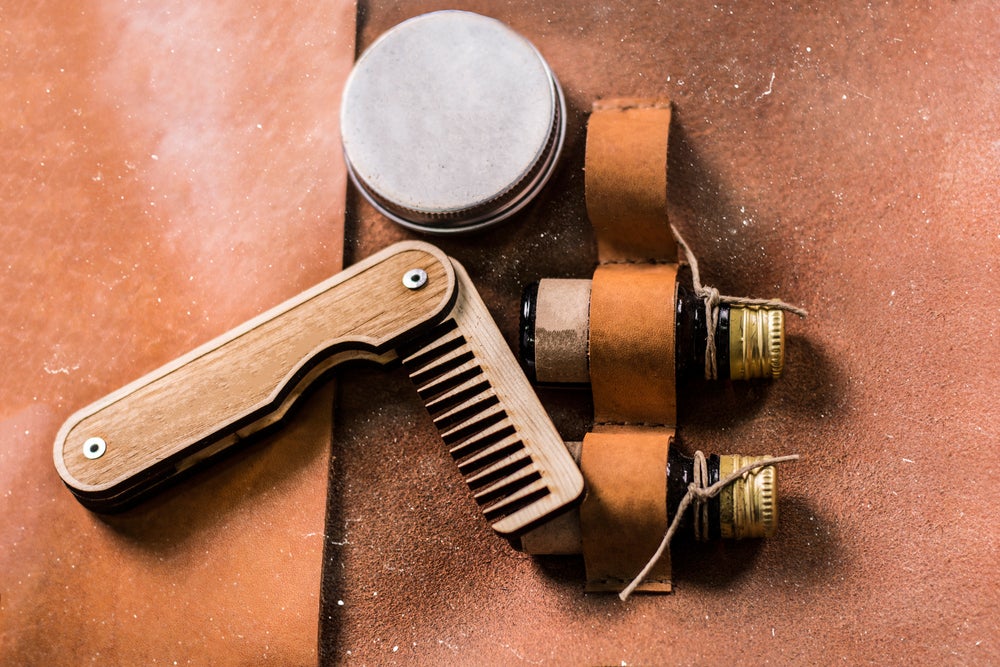 As the final touch to your outdoor beard care kit, be sure to test out the right beard oil for your adventure. As the beard geniuses at Beardoholics will attest, beard oils are critical for anyone wanting to continue healthy and consistent growth of their facial hair. Most beard oils are made of natural ingredients, including vegetable oils like jojoba oil and, occasionally, almond oil. In addition to these base oils, many kinds of beard oils also contain essential oils, which contribute both a pleasant scent to the oil as well as antimicrobial effects.
That said, if you're on the fence about what to choose for your outdoor beard care kit, go for an unscented beard oil on the off-chance that your cedarwood scented facial hair grabs the attention of a black bear looking for a midnight snack (don't worry, they're vegetarians). In addition to being less pungent than their scented counterparts, unscented oils also have the benefit of being better for beard-wearers with sensitive skin, which is another benefit of adding it to your backpacking beard care kit!
6. Think about any other beard care kit accessories you might need.
While your outdoor beard care kit might be complete with the five items above, there may be a couple of additional accessories you might want to consider, depending on how long you're planning on being outdoors. If you don't have one already, you'll definitely want to grab a travel bag that can hold of your beard care kit essentials, and (hopefully) also fits some of your basic toiletry items — truly, there's nothing worse than digging around your backpack for that tiny bottle of beard oil in the middle of the night.
If you're really planning to be out for awhile, and the thought of letting your perfectly groomed masterpiece go is enough to keep you awake at night, consider bringing along a set of trimming scissors and a shaping tool. Beardaholics offers an all-in-one beard shaping tool that even includes a comb, so you'll never have to worry about not being able to shape and groom your perfect beard, even while you're in the woods. Who knows, maybe all the grooming will land you on Banner & Oak's epic, beard-filled Instagram.
---
This article was brought to you by Banner & Oak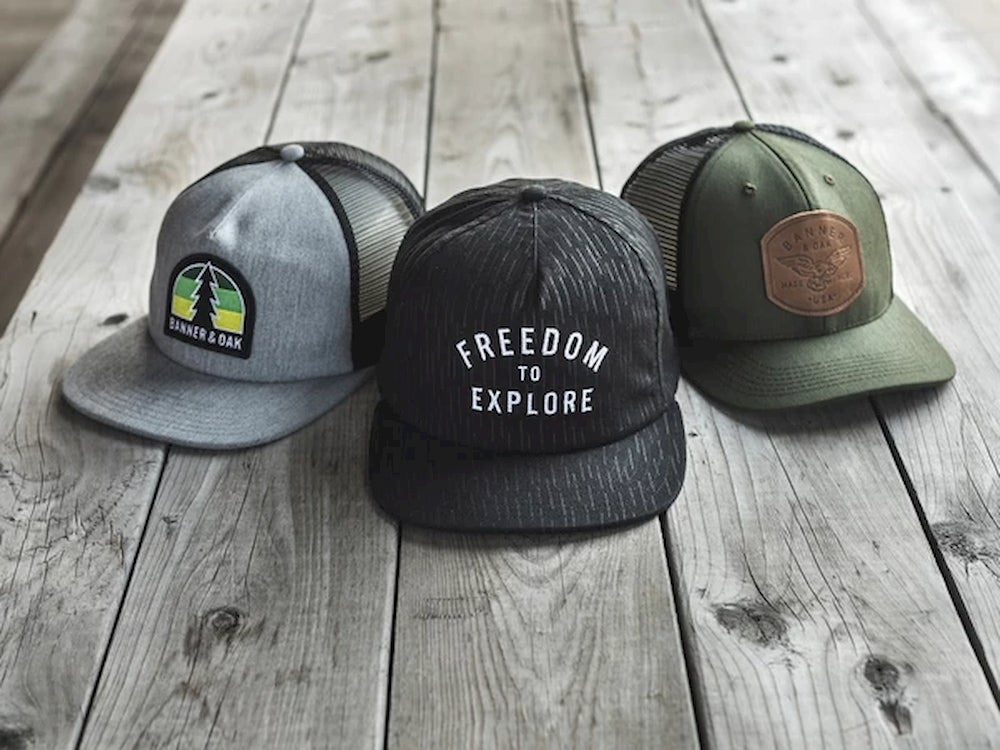 Check out their line of outdoorsy trucker hats today!
Popular Articles: