The Appalachian Trail and The Pacific Crest Trail are enviable challenges. But if you want solitude, those popular thru-hikes aren't ideal. Our friends at Gregory Packs are experts in long trails, and they suggest these less-traveled options, instead. Pick up a small day pack or go big with Optic and Octal bags so you can focus on the views, instead of the weight. 
---
When it comes to long-distance thru-hikes, most of us think of the same two trails; the Appalachian Trail and the Pacific Crest Trail. Thanks to popular books and movies, everyone seems to be taking a Wild Walk in the Woods. Even four summers after Reese Witherspoon hurled an iconic boot over a cliff, the Pacific Crest Trail continues to see more hikers each year. In the past seven years, the number of people attempting a northbound thru-hike of the Appalachian Trail has more than doubled.
But those aren't the only big trails out there.
Challenging Thru-Hikes That Aren't the AT or PCT
There are countless long-distance hikes all over the country. If you're looking for big miles and big views that are all yours to enjoy, these 4 options will deliver.
Arizona National Scenic Trail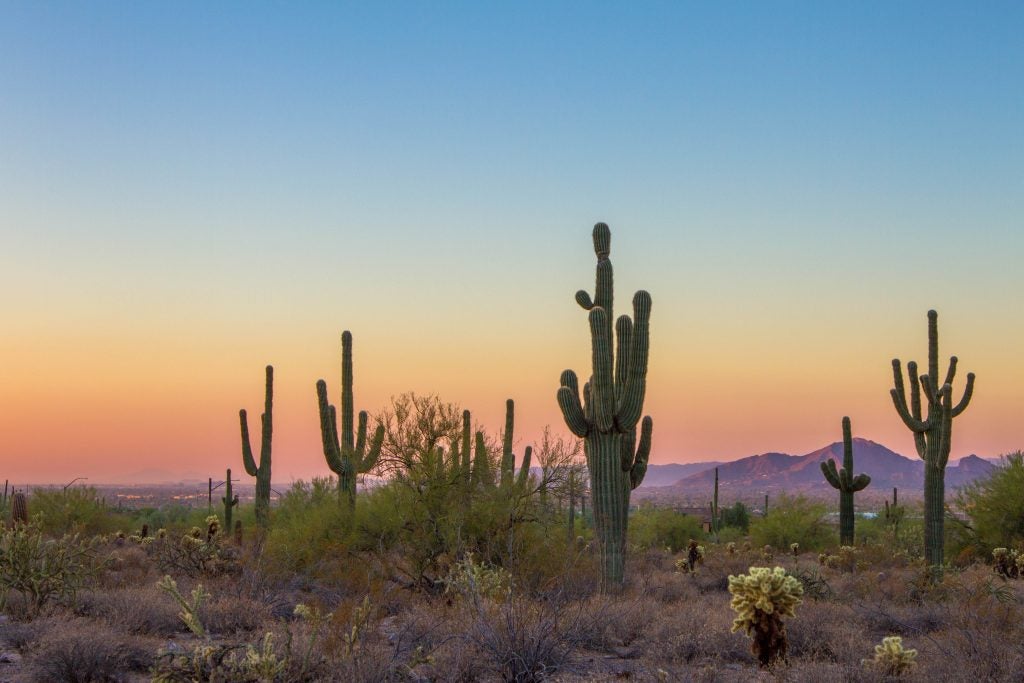 Trek 800 miles across Arizona from the Mexican border to the southern border of Utah on the Arizona National Scenic Trail (Arizona Trail). It was created by Dale Shewalter, a passionate hiker, adventurer, and Flagstaff schoolteacher who dreamt of a cross-state trail. Shewalter began working on the trail in the mid-80's. In 2009, Congress designated the trail as one of only 11 National Scenic Trails in the country.  It is divided into 3 sections: southern, central, and northern with 43 individual passages making it simple to section-hike.
The impressive route takes hikers through more than just desert; meander through diverse flora and fauna of mountains, forests, and canyons. Make your way across geographical marvels like the Grand Canyon and red rock arches. Revel among the giant saguaro cacti of the Sonoran Desert. You'll probably see more cacti than people out there.

Pacific Northwest National Scenic Trail
Self-proclaimed as America's Wildest Trail, this 1,200-mile trail stretches from the Pacific Ocean on the Washington coast to the Continental Divide. Make your way across rugged terrain along the Canadian border. This challenging and remote trail offers a variety of landscapes from snow-capped volcanoes and old growth forests to sprawling grasslands. The PNT is the only National Scenic Trail to feature a saltwater ferry crossing.
Traveling through large swaths of wilderness, backpackers can expect to see wildlife big and small. Mountain goats, caribou, moose, elk, black bears, grizzlies, bobcats, and wolves are known to make appearances along the trail. Make sure you are properly prepared and knowledgeable about what to do in the event of an encounter with local wildlife.
If trailblazing is your style, this is the trail for you. Only about 50 thru-hikers cross the PNT annually.
Sierra High Route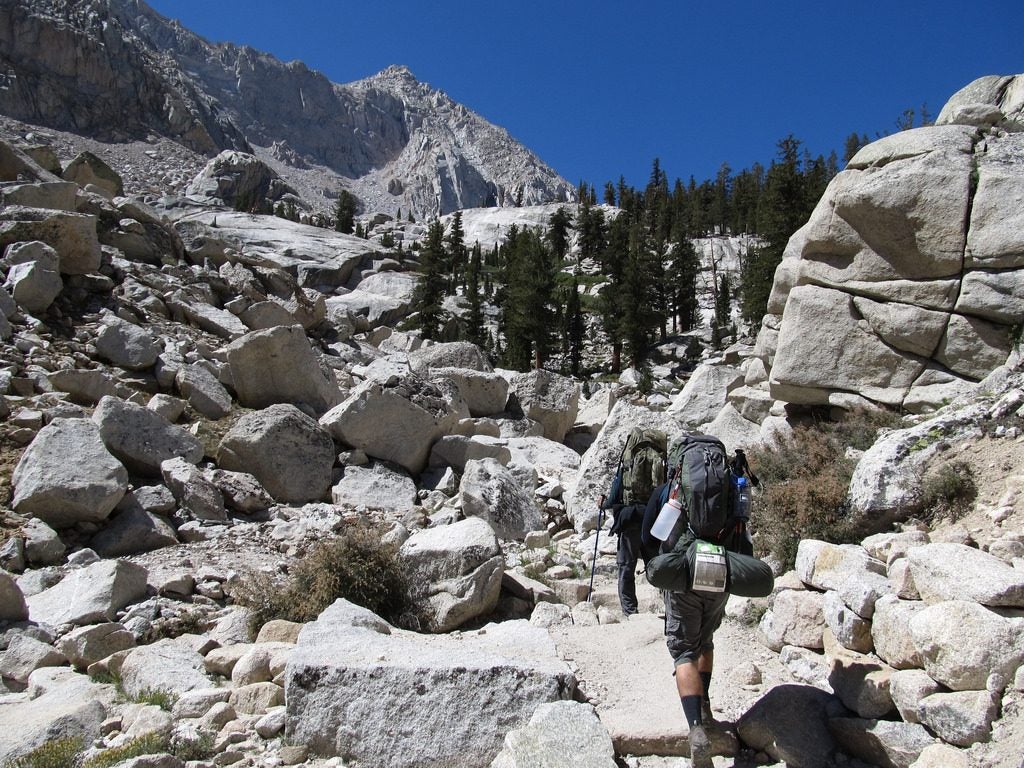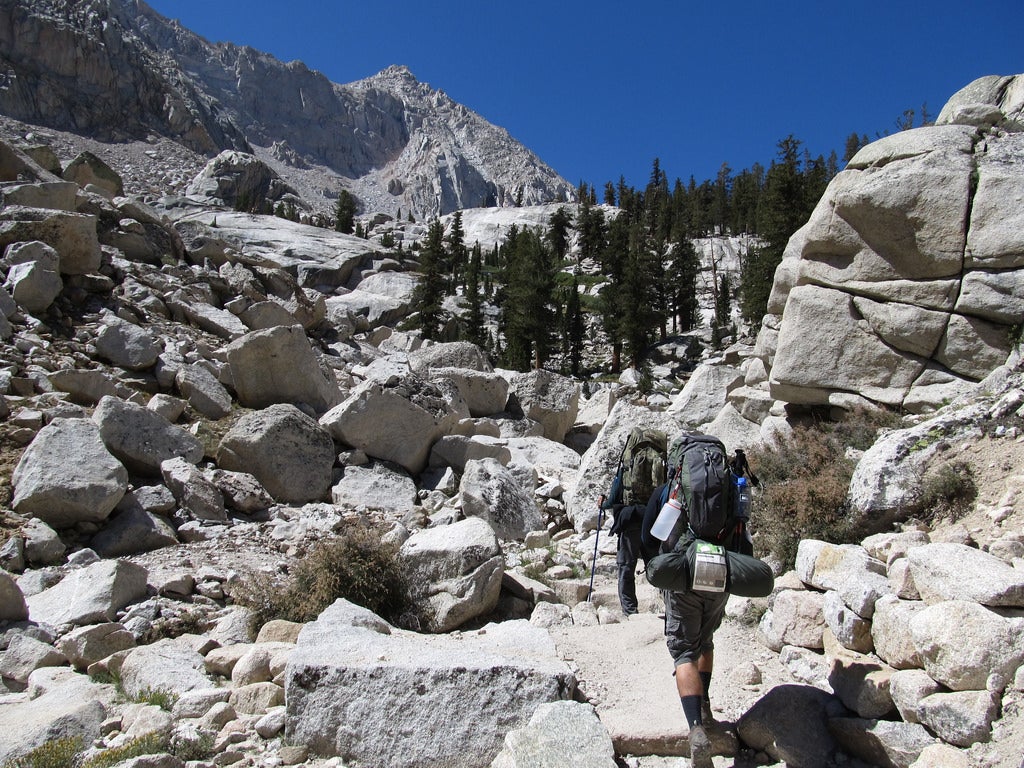 Not for the faint of heart, this 210-mile trek includes 33 mountain passes and endless big mountain scenery. Plan to spend 2-3 weeks traversing the Sierra's at high altitude, spending most of your time between 9,000 and 12,000 feet.
Those who attempt this arduous hike will be faced with the challenges of safely crossing steep and hazardous scree-fields, talus slopes, and boulder fields. Finding your path requires navigation skills, self-reliance, physical endurance, and mental fortitude. The endeavor offers a big payoff for those who are skilled and brave enough to attempt it. You'll pass through three national parks on your way to the finish: Kings Canyon National Park, Inyo National Forest, and Yosemite National Park.
Hayduke Trail
Located entirely on public land, this 812-mile trail crosses Arizona and Utah, Grand Staircase-Escalante National Monument, and 6 National Parks: Arches, Canyonlands, Capitol Reef, Bryce Canyon, Grand Canyon, and Zion National Parks. Named after a fictional character from Edward Abbey's novel The Monkey Wrench Gang, this route pays homage to Abbey's relentless advocacy for our wilderness.
Unlike other long-distance trails, this one was not created to be the most efficient or direct route through the terrain. Instead, it was created to showcase the famous red rock formations of the Southwest. The Hayduke is mainly off trail and unmarked, so your navigation skills and tolerance for inhospitable terrain will be tested. Backpackers can expect to squeeze through narrow gaps of sandstone, navigate exposed ridge lines, and scramble up red rock walls.
Since this trail goes through extreme terrain and harsh elements, only experienced desert backpackers in peak physical condition should attempt this trail.
Is This Your First Thru-Hike?
If you're new to thru-hikes, the amount of information out there can be intimidating. There's so much to consider and to plan for, including fitness, food, gear, mileage, timing, and varying weather and terrain. Plus, you need to be mentally and emotionally prepared for the challenge. Whether you're an experienced long-distance hiker or just starting to increase your mileage, this list of tips for planning your thru-hike will get moving towards that big goal.
---
Check out Gregory's Optic and Octal packs for ultra lightweight options you can depend on when covering big mileage on your next thru-hikes. 
Popular Articles: