Shari and Hutch live on the road full-time in their vintage "canned ham" trailer. This week they're sharing safety tips for road tripping, camping in the front country, and camping in the backcountry.
---
"Do you feel safe living on the road?"
"Have you ever run into any strange people?"
Our answers to these two common questions are yes and yes.
We have both had our fair share of encounters with people who have made us feel uneasy. But honestly, we haven't come across many as full-time campers. Most people just want to know more about Hamlet — our canned ham camper is the true star of our road show, after all.
Others ask us where we plan to put our boats in the water, even in the desert, because we store them on top of our truck. Then there are the "men of a certain age" who just want to know how well our solar panel works.
Nearly everyone is harmless and genuine.

Feeling safe differs for all of us depending on where we grew up, age, gender, race, sexual orientation, and whether you travel alone or with others. We fully recognize that as a caucasian, heterosexual, educated, and able-bodied couple with a good deal of experience in the backcountry, we feel safe just about anywhere. With that being said, we've learned quite a bit about minding ourselves and our stuff.
So here's some advice on safety while traveling and camping full-time. It might give you some food for thought before you head out for your next camping road trip.
In addition to all of this advice, don't forget to download The Dyrt PRO. With the upgraded version of The Dyrt app, you can access campgrounds, maps, and photos for offline use during your adventures in your new rig.
Front Country Camping Safety Tips
Our advice on camping safety when you're at campgrounds and close to civilization:
Lock It Up
Lock everything when you leave it. When we are parked in a city, we often close the blinds/curtains to keep anyone from seeing what's inside. Our locks aren't theft proof of course —nothing is — but we do the best we can. Check out the great bike heist story from the Oregon Coast, for the one theft in nearly 6 years. Spoiler alert: We got it back!
Insurance
Carry insurance specifically designed for full-time RVers and keep serial numbers and photos for anything of value (bikes, boats, cameras, phones, laptops, etc.). We have Foremost Insurance which covers everything from our camper and our stuff, to towing, liability, and more.
Be cautious drivers
When your vehicle is also your home, it's especially important to be cautious on the road. Accidents happen to even the most responsible drivers.
Travel at safer speeds and try to stay off the interstate whenever possible. When hauling a trailer, stopping distance can take twice as much time. While we've seen many RVs speeding down the highway at 80 mph, we prefer to travel at 55-60 mph.
---
If you like to find campgrounds on the fly, losing service can put a damper on your trip. The Dyrt PRO solves that problem. Our new app connects you to thousands of campsites and reviews across the U.S. for offline use.
---
Observe details
When staying a night somewhere other than established campgrounds, scope out the scene. Hiding in plain sight is the name of our game. We look for well-lit rest stops, Walmarts, or safe looking neighborhoods. If the area looks sketchy, we move on. We do not carry a gun and despite the number of times we get asked this question, we've never felt the need. Unless, of course, you count the caulk gun which helps stop leaks in the camper.
Keep communication close by
Keep your phone on at night in case you need to call 911. We also have a whistle and a small fire extinguisher that we keep by the door.
Backcountry Camping Safety Tips
Our advice on camping safety when you're in the backcountry: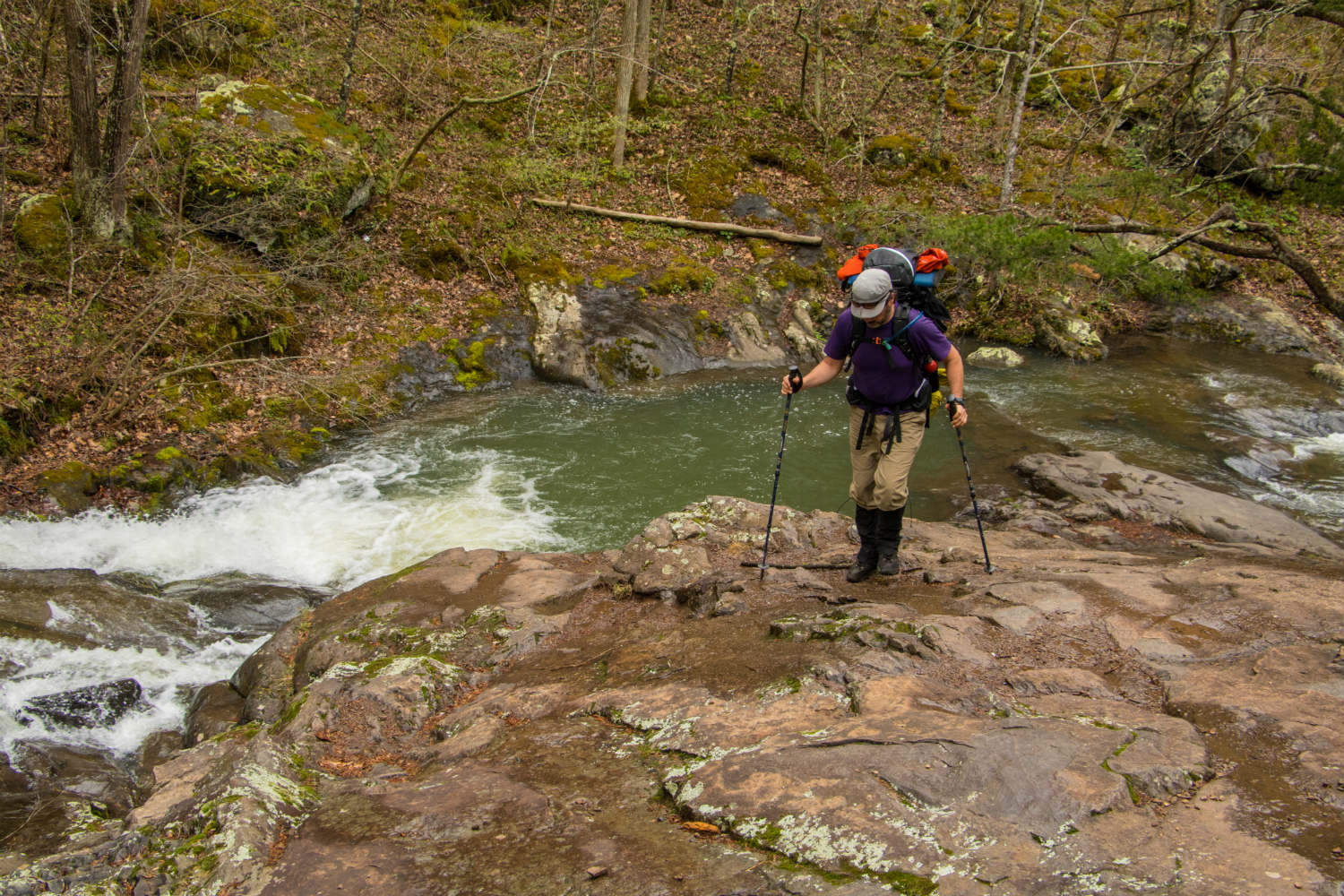 Properly store your food
Always hang or store food in bear canisters at least 100 feet (or 300 feet in grizzly country) from camp. With the thousands of hours we've spent hiking and kayaking in remote locations, we have only seen two black bears. Though we have seen plenty of evidence, fresh scat on the trail, and scratch marks on trees. It's good to know what bear scat looks like so you can be bear aware. All of our other bear sightings have been in front country settings or along highways.
Always have bear spray in bear country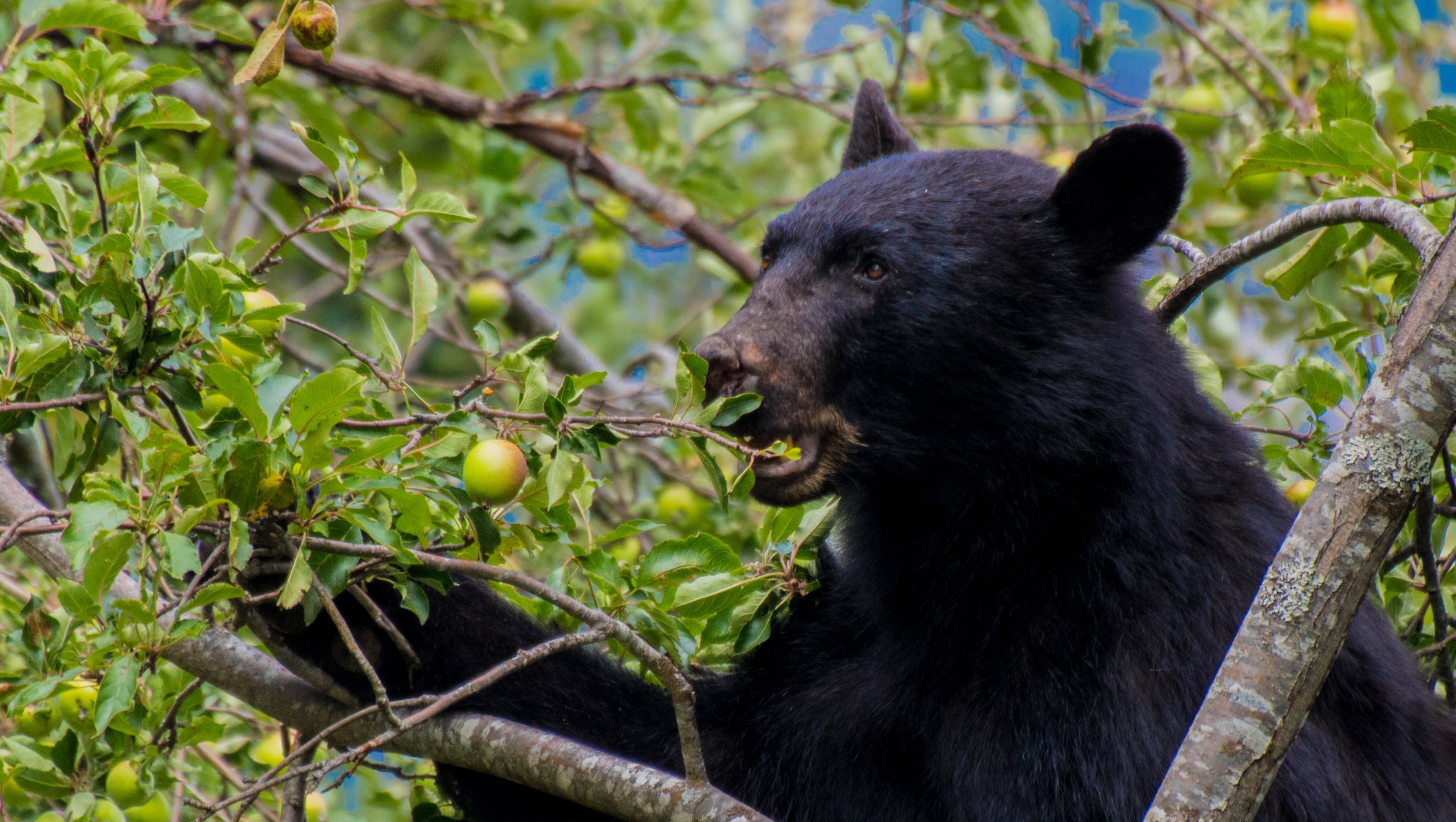 Carry bear spray while hiking in grizzly country, as it is the most effective deterrent. We don't carry it if we are just in black bear country, but if it makes you feel safer, then do it. It's worth the extra weight for some peace of mind.
Pick a safe site
Pay attention to where you pitch your tent. Are all the trees alive? Are there any "widowmakers" (dead trees ready to fall) in the area? If the river/tide were to rise overnight, would you be in any danger? If lightning occurs, are you in the appropriate place? In addition to the rules and regulations of the area, we take all these safety concerns into consideration when we choose where to camp.
Know what to do
If you're spending time in the backcountry, you should have basic first aid training. We are both Wilderness First Responders, and our training in emergency medicine for remote locations gives us lots of confidence. We have not only used this knowledge to treat ourselves but have assisted many others. These courses are also great ways to meet people who like getting outside and enjoying it safely.
---
The Dyrt is the fastest-growing camping app on web and mobile, with new features being rolled out regularly. If you want to practice these safety tips in the outdoors, discover the best camping spots and join the fastest growing camping community!
Popular Articles: