These tips for a fall camping trip with kids are brought to you by our friends at Gregory. Their dedication to innovation, durability, and comfort are just a few of the reasons why we love their backpacking and hiking packs.
---
Days are getting shorter. The new school year is right around the corner. Summer is winding down. But don't fret. There's still plenty of time to take the kids on a camping trip.
In fact, Fall might just be the best time to bring the kids camping.
There are several benefits to camping later in the year. The mosquitos have died down, the campgrounds are less crowded, and you can hike or relax outdoors midday without worrying about the sweltering heat of the summer sun.
Take a Fun, Family Camping Trip This Fall
Camping with kids at the end of the season requires some extra consideration, as chilly nights can get even chillier — but it's worth it!
Keep Warm and Cozy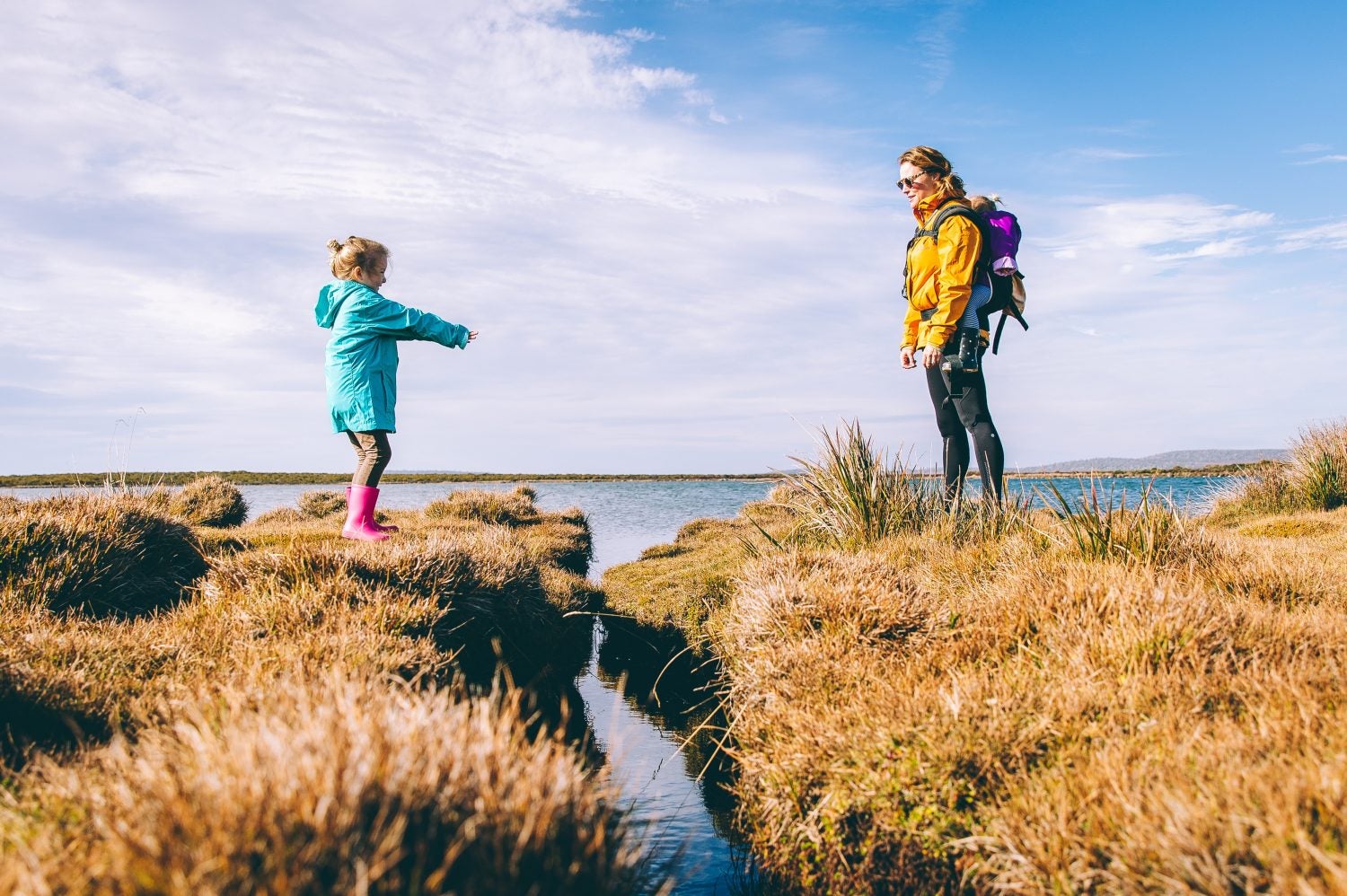 With more drastic temperature changes throughout the day, layers are critical for happy campers. Bring extra layers for damp mornings and cool evenings. Don't forget to bring hats and gloves, too. With more layers that means more items to pack. Getting your child their own small hiking backpack is a great opportunity for your kiddo to start carrying their own gear. Bringing extra blankets to wrap up in is encouraged, too. There's something special about bundling up around a fire in the cooler nights as summer transforms to fall.

One of the challenges of camping in cooler temperatures is condensation in the tent. Ventilation is key to reducing and preventing condensation in tents.
Make sure your rainfly is taut and utilize vents to allow for air to flow between the tent wall and the rain fly. Keep sleeping bags and clothes away from the edges of the tent to avoid that cold dampness that comes with fall nights outside.
Also, avoid keeping wet clothes or gear in your tent. Condensation is common when camping, but with these tips, you should be able to keep most of that moisture on the outside of your tent.
Stay Close to Home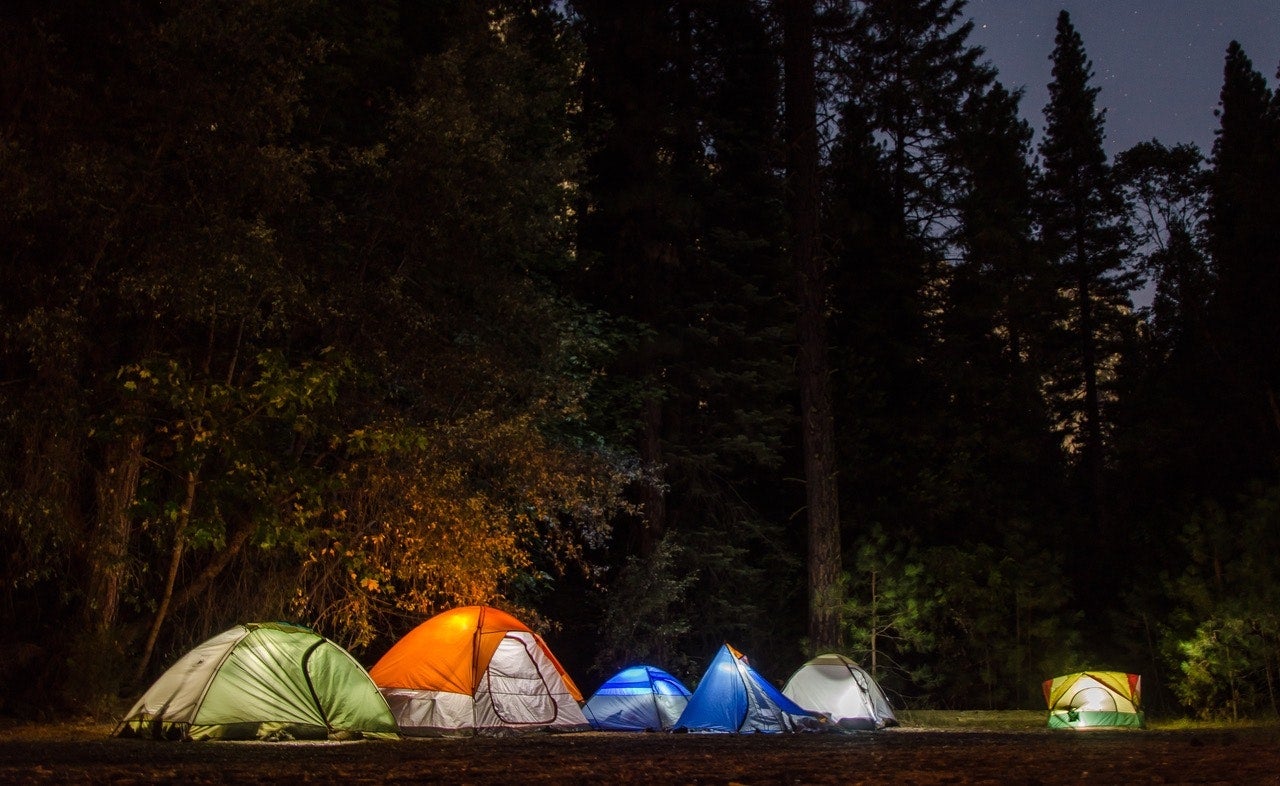 Choose a destination close to home.
Once the kids are back in school, the days for camping are mostly limited to the weekends. And you don't want to waste those precious hours driving long distances.
This is a great opportunity to explore what's in your own backyard. Check out that state park on the edge of the city or visit a nearby campground that's always too crowded during peak season.
Use The Dyrt's campgrounds "Near Me" search option to plan a camping trip close to home. You might discover some you didn't even know were there.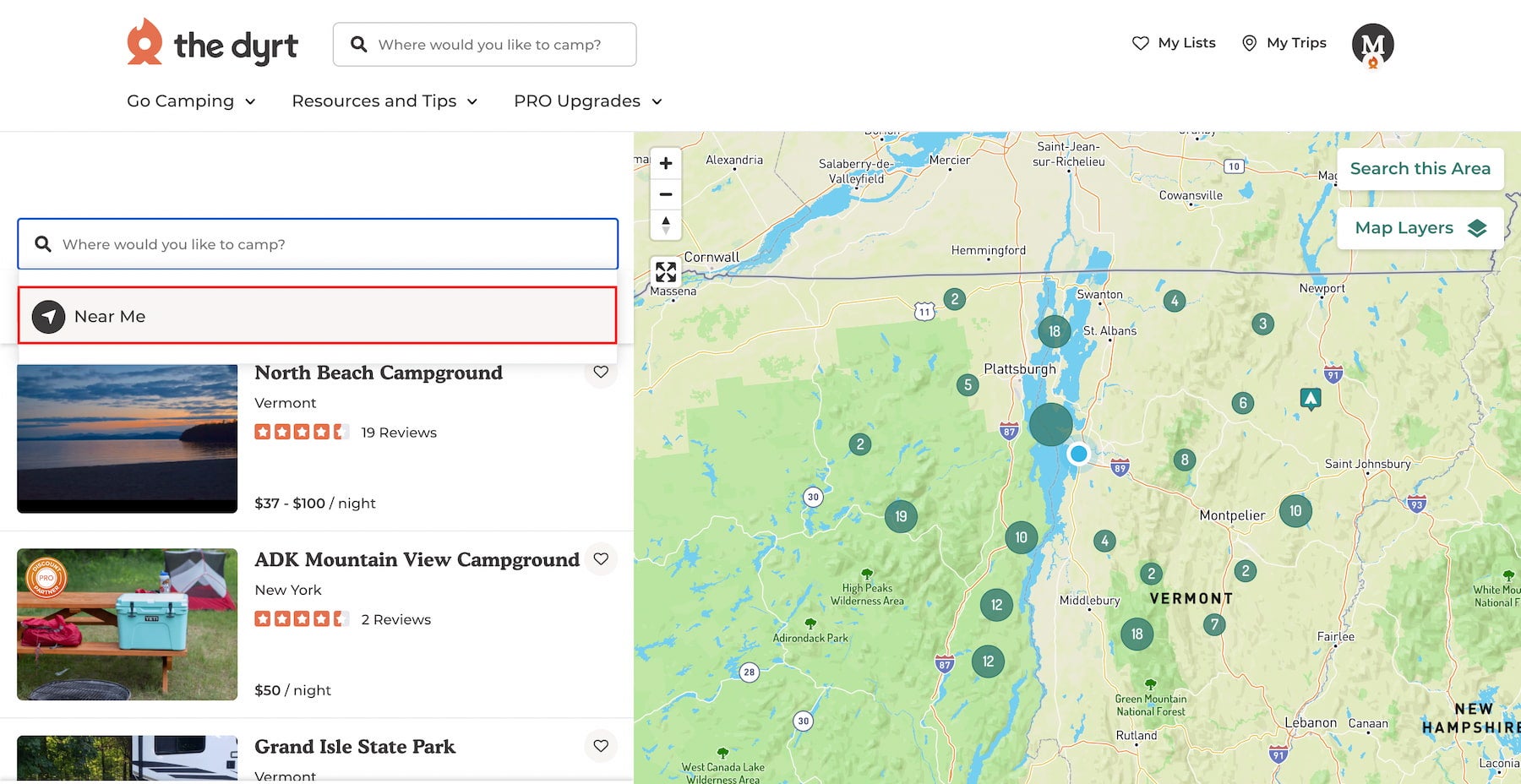 Even camping in your actual backyard can be a fun and memorable experience for the whole family. The kids can learn to pitch a tent, test out their sleeping bag, and get a feel for camping with the comfort and convenience of your home, right outside the tent door. If your young ones are nervous about sleeping outside, this is a great way to help them gain confidence.
Make it Fun!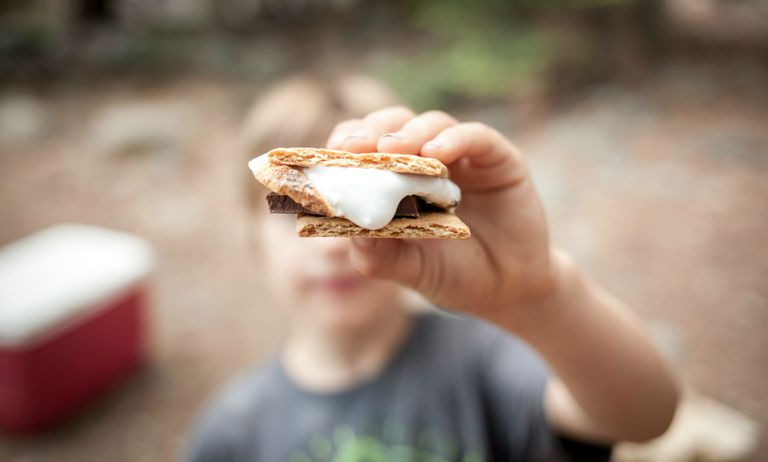 One of the best ways to get kids on board is to let them be part of the process. Let them help plan the menu or prepare the food. Plan a special campfire dessert with one of these kid friendly recipes. While you're munching on your campfire treats, indulge in a pass-around story or take turns reading aloud one of these camping books for kids.
Don't let the spirit of adventure fizzle out once school is back in session! Fall is a great time to bring the whole family to harvest festivals, orchards, and on a camping trip to a spooky destination. After all, what could be more thrilling than escaping the pressures of school to enjoy a caramel apple or a ghost story? We like to think adding a campfire helps.
Popular Articles: