I'm generally scared of things I don't understand. Mountaineering systems, the shelf-life of canned meat, and cave networks all fall under this category.
I operated under fear of the unknown, a common condition in the outdoors, for a very long time. Generally, this condition masquerades as common sense through what-if questions and references to accident reports from the annals of the American Alpine Journal.
When I found backcountry skiing, my worry turned to fascination. How did avalanches occur? What is surface hoar? Could I ski that line?
I put $400 down on my AIARE 1. I wanted to dig pits, learn about terrain traps, and practice my rescue skills.
Backcountry education (and education in general) can both heighten and hinder experience. What I mean is, I suddenly became afraid of all the things I didn't know and didn't understand.
I woke up at 5am to prep for our first day in the classroom. I arrived at the annex room of the climbing gym, filled out my name on the sign-in sheet, and sat next to a girl named Olivia who soon became my backcountry best friend. We introduced ourselves, and our instructor quickly dove in to technical terms:
Terrain traps: gullies, avalanche run-outs that terminate in trees or other natural obstacles.

Surface hoar: also known as frost.

Faceted snow: when temperature changes and snowflakes shift from round to jagged, creating weaker bonds with one another.
Throughout the course, my instructors emphasized how little we knew about snow, avalanche danger, and backcountry skiing in general. One encouraged us to run trails in the summer to get a feel for the landscape. The other recounted the horrifying experience of being partially buried, after requesting to turn around.
On day 2, we piled into Subaru's and Tacoma's and drove the heavily trafficked road into Little Cottonwood Canyon. At Snowbird resort, we practiced beacon drills, imagining a buried beacon as a buried human. We skied fast, then slow, careful to follow the pings and radius of our beacon signals.
A beacon search is tense. If an avalanche occurs, and a member of your party is buried, they have roughly 20 minutes until asphyxiation or irreversible brain damage occurs. You must act fast. Packs are thrown off, beacons are thrust out, and every part of your brain is activated.
You look for clues: gloves, ski poles, the top of a helmet. You scan the area as your beacon searches and recognizes signals. As your search narrows, you click out of your bindings and traverse the now concrete-like snowfield by boot. At 3 meters out you slow down to maintain the correct direction of the circular radio waves. At 1.5 meters you're on the ground with your beacon hovering inches above the snow, and as soon as you get to .8, you whip out your probe and make concentric circles until you have a positive strike.
I can't imagine what an actual search would feel like.
Following my Avy 1 course, I made a handful of backcountry friends. I couldn't stop talking about skiing, and my enthusiasm took over.
"What kind of setup do you have? Where do you tour? Did you dig a pit? Did you notice the surface hoar/rain crust/storm shelf?"
I couldn't keep my cool.
Skiing became all consuming. I set out to ski 60 days, the majority being gentle aspen glades, and 25-degree slopes in the Wasatch backcountry.
But, I had my heart set on skiing the South Face of Mt. Superior, one of the 50 Classic Ski Descents in North America. It has everything: a stunning summit, technical chutes, and a wide-open field at the base. With a 3,000' vertical descent, it's a skiers dream.
I'm going to spoil the story here. I haven't skied Superior.
Because as much as snow fascinates me, it simultaneously terrifies me. You can study snow science and get caught in an avalanche. You can be a ski veteran and get caught in an avalanche. You can ski Alaskan Massifs and get caught in an avalanche. The snow doesn't care who you are, or how much experience you have. At the end of the day Mother Nature is wild, fickle, and ruthless.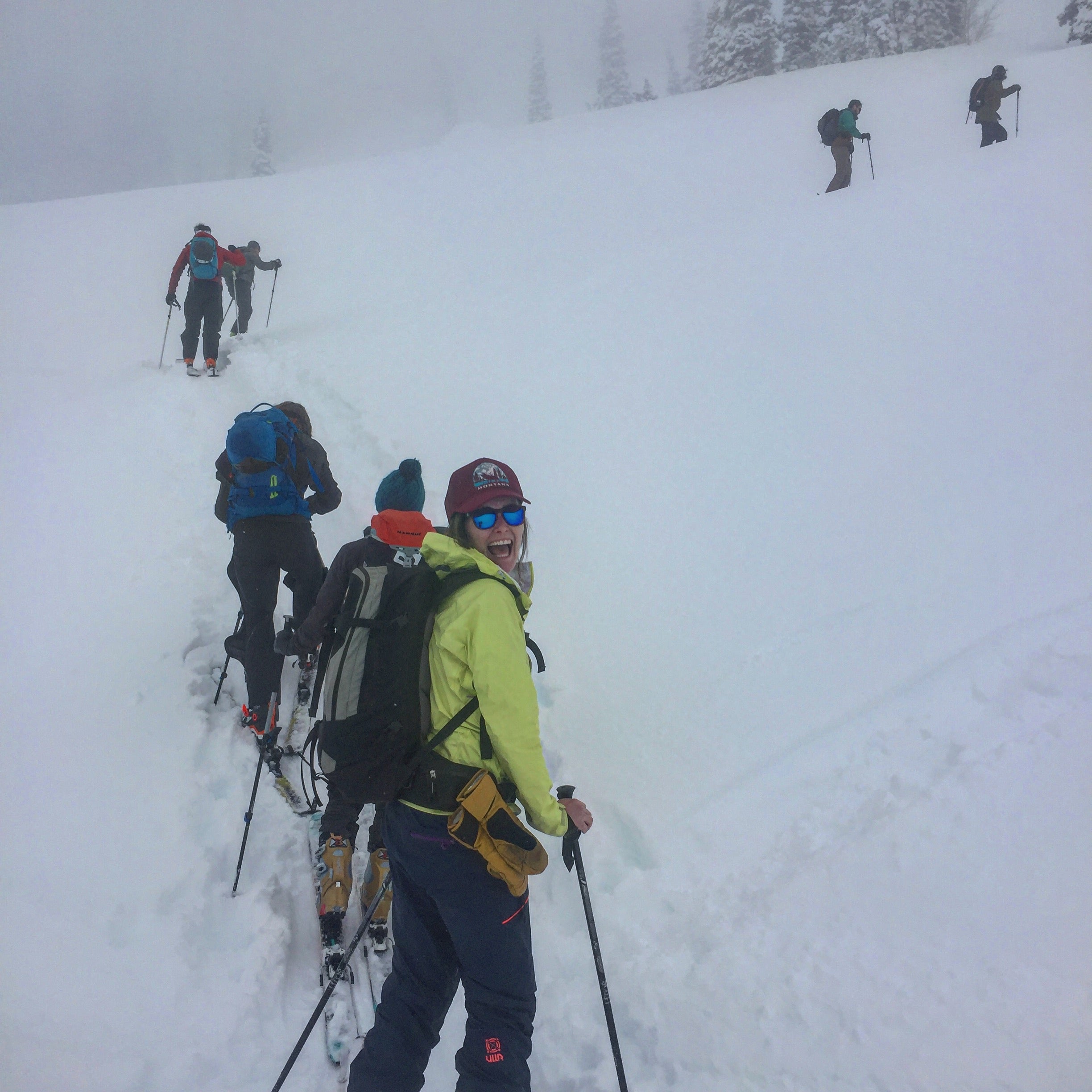 I went into my AIARE 1 course thinking it would open a gateway to technical skiing. That my knowledge would transfer to backcountry invincibility. If I could dig a snow pit, I could understand the area, and ski the most technical lines I'd only dreamt of skiing.
If anything, I became more aware of unpredictability, and Mother Nature's roulette-like disposition. Every time I go into the backcountry I learn a little bit more about snowpack, slope angle, and terrain traps.
I'm often the one who turns around. I worry about changing conditions, or rocky outcroppings, or last week's storm, and decide I love skiing too much to die skiing.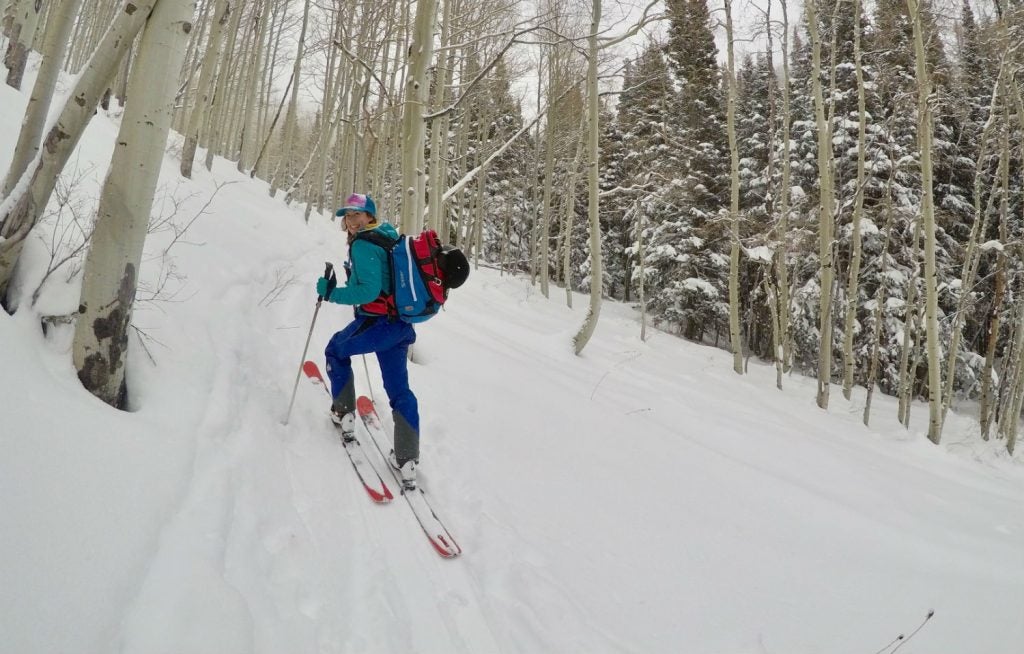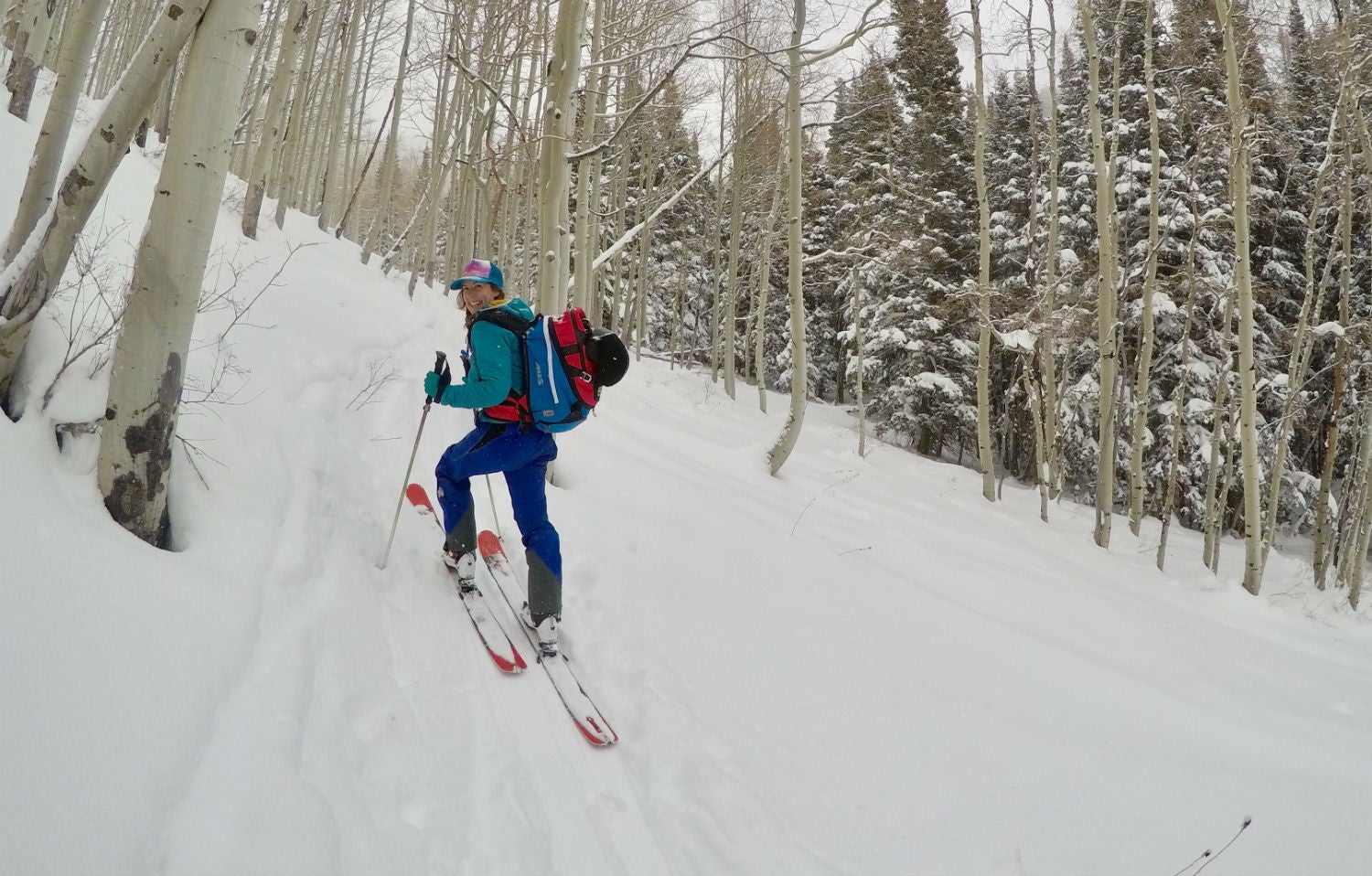 It's a narrow line to walk, between challenge and danger in the backcountry. Maybe someday I'll figure out whether I'm encountering actual warning signs, or if it's my avalanche-anxiety taking over. Until then, I'll keep smoothing my skins onto my skis and schlepping into the backcountry.
Because even if it's scary, it's always worth it.
---
This essay was published as part of The Dyrt Magazine Issue 01: Women in the Outdoors. 
We're celebrating women all month at The Dyrt, with stories from and about women who are overcoming obstacles, facing doubts, accomplishing goals, and loving the outdoors. Share your story with #StillSheGoes on social media!
Popular Articles: