With the continuous growth of summer camping, you may be wondering, "should I list my property for rent?" As a property host, it is time to get your unique stay ready for the upcoming camping season. Here are a few thoughts on how to prep your property, and a couple tips on increasing your property's listing.
Prepare the Basics: Driveway, Parking Area, and Tent Spot
Once winter is over and the torrential downpours have slowed, it is time to look at your driveway, parking areas, and tent locations. Here is what you ought to look for in each area.
An accessible driveway
Runoff from melting snow or heavy rainfall can create ruts in your driveways. This can be problematic for your traveling guests in big rigs, and inconvenient for car travelers. By taking a garden rake and leveling these areas out, or grading your driveway with a box blade, you can alleviate this problem.
Flat parking areas
Having access to a smooth, level parking space is important—especially for RVers. If you read a few reviews on campgrounds, one of the most talked about things is whether or not the site is level. This can be an easy win. You can use the same technique as repairing your driveway.
A strategic tent spot
When preparing a spot for your tent travelers this summer camping season, there are a few things to consider. Is it flat enough? Are there branches that need to be taken out to ensure safety? Will the rainwater flow away or around your spot in the event of inclement weather? By considering and addressing all of these things, you will be ready to be a property host!
Double-Check Your Amenities: Bathroom, Running Water, Fire Pit, Trash Cans
Does your bathroom need more than removing cobwebs and cleaning toilets? Would a coat of paint spruce it up a bit? Does your shower head need to be demineralized?
Fire ring maintenance: remove debris, and get rid of excess ash. Ensure your fire ring will keep the fire contained. Check for gaps and consider how safe it is.
Water management has become more serious in recent years. Many of the Western states' water reservoirs are at an all time low. Therefore, it is important to make sure your water supply isn't leaking, has easy shut off points, and is easily accessible for all of your travelers.
Trash receptacles have secure lids and are strategically located away from sleeping areas. This helps prevent unwanted wildlife from making late-night visits to your tent campers.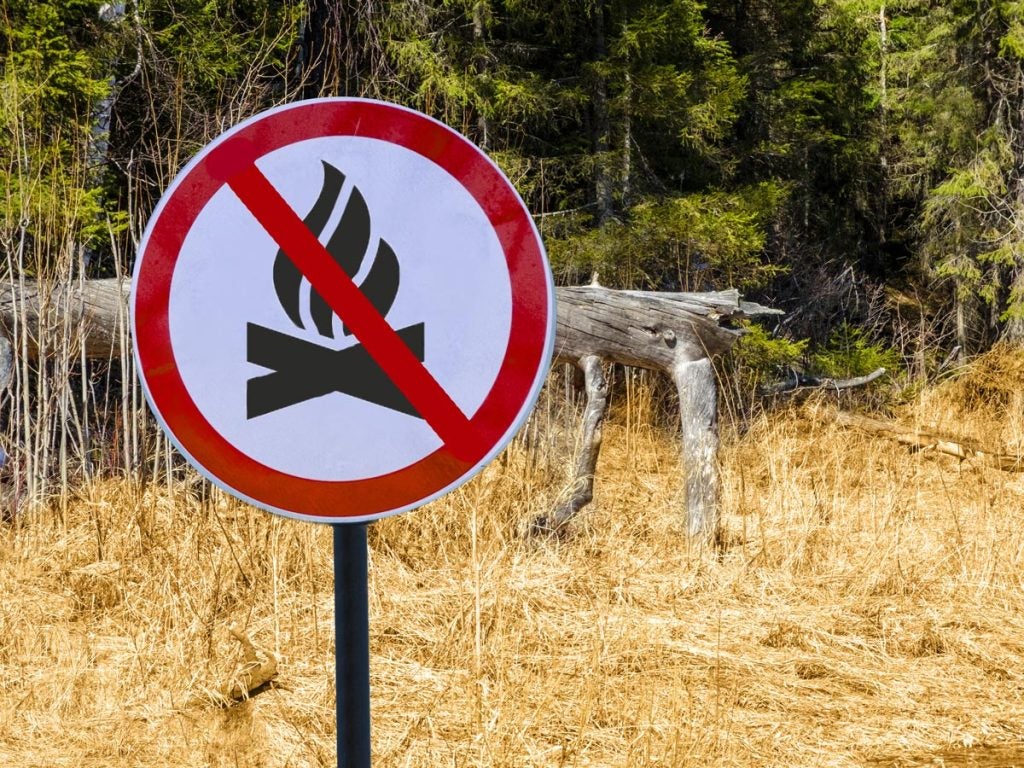 Protect the Environment and Your Guests: Fire Safety Reminders
Partway through the spring of 2022, and 54% of the lower 48 states are already in drought conditions. As someone who grew up in the Midwest, I had never lived in drought conditions until I moved west of the Mississippi River. A lot of your guests could come from these same conditions, and won't consider the seriousness of fire safety.
Do your part in protecting the environment and your guests from the seriousness of this matter. Don't assume they don't care, but consider if they are even aware. Post signage about fire safety and update your guests on current conditions as they change.
List My Property on The Dyrt With Bookings Enabled
If you have your property listed on The Dyrt…
Is your listing up to date?
Is Instant Book enabled—giving you more visibility for potential summer campers?
Are you opted into offering a discount to The Dyrt PRO subscribers?
Can you add more photos?
If you haven't listed your property on The Dyrt…
Boost your visibility with Instant Book Enabled.
Customize your listing and add photos.
Start earning commission-free income.
Have a PMS? We might be able to integrate. And if we can't, Request to Book is always an option.
Double Check Your Calendar Availability
An accurate and up-to-date calendar is one of the most important things in your business. By integrating your calendar with The Dyrt, you can help prevent embarrassment for you—and nightmares for your travelers—by protecting yourself against double bookings.
Make sure all of your automated systems are running smoothly. By simply creating a mock booking, you can run through your systems, and be confident as you list your property for rent.
List Your Property for Rent This Summer Camping Season
The Dyrt makes it easy to manage your bookings by syncing your calendars with platforms like Airbnb, Hipcamp, and VRBO. It's simple to claim your property. And unlike other listing sites who take up to 20% in commissions and fees, on The Dyrt, you pay $0 in commissions. Finish preparing your property for this summer camping season by claiming your property and enabling Instant Booknor Request to Book. You will grow your visibility, increase your campground bookings, and set yourself up for a maxed-out summer season!
---
Popular Articles: