This article is brought to you by The Dyrt Pro, your go to resource for downloading maps and campgrounds for when you're exploring off the grid.
---
When packing for your camping trip, it can be a challenge to make sure you pack the right gear, without overpacking. Packing your camping kitchen can be one of the more difficult aspects of preparing for your trip. Consider using a chuck box. Chuck boxes are a convenient way to store all your camping kitchenware and are often equipped with fold-down fronts or sides. A chuck box can simplify your next camping experience.
What Is a Chuck Box?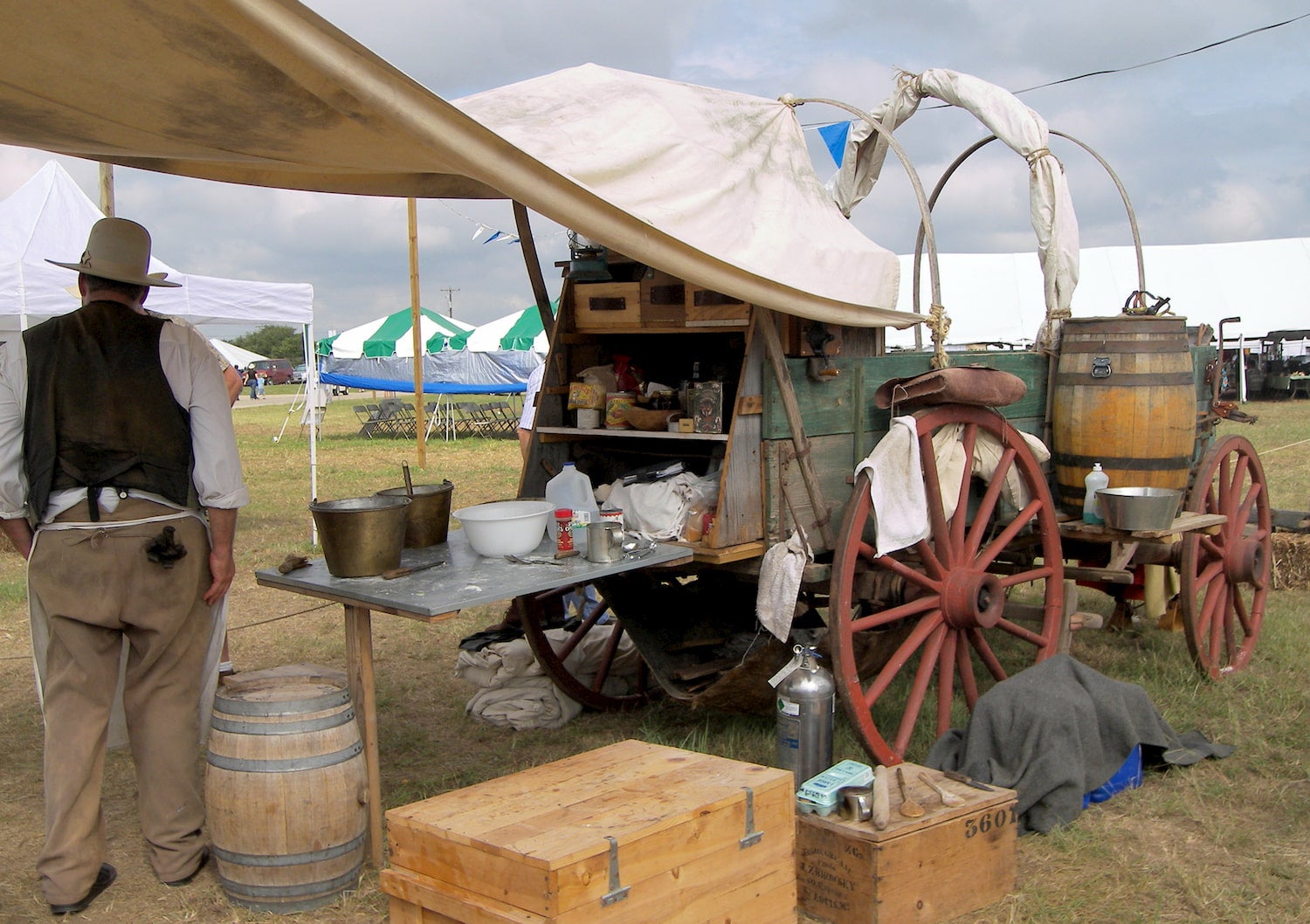 Chuck boxes are packing boxes made out of wood, metal, or plastic. They evolved from chuckwagons, which were mobile covered kitchens used by settlers, cowboys, and loggers in the American prairies. Chuck boxes are now commonly used in the Boy Scouts to encourage smart and easy packing.
With a little ingenuity and inventiveness, you can customize your chuck box to suit your camping needs perfectly. Here are four creative uses for your camping chuck box so that you can get the most out of it.
1. Add Sink, Stove, or Spice Rack
Chuck boxes can store a lot of kitchen items conveniently including pots, pans, silverware, and other pieces of kitchenware.
If you are making your own box, you can measure according to your items, or get standard measurements from DIY chuck box sites. Building in additional customizations can take your chuck box to the next level.

Chuck boxes are useful, but can be more multi-functional with a sink for cleaning your utensils, a stove for cooking, and a place to put spices, or other commonly used ingredients. Adding one or more of these options into your chuck box can make it an all-in-one kitchen.
A small sink can be connected to a hose for a water source and portable gas cookers can be installed, allocating a dedicated area for a small propane tank to sit.
You can also add a spice rack, utensil holder, cutting board, paper towel roll, or shelf into one of the sides for easy access. Any of these upgrades can help you enjoy making the perfect campground recipe.
2. Build It into RV or Vehicle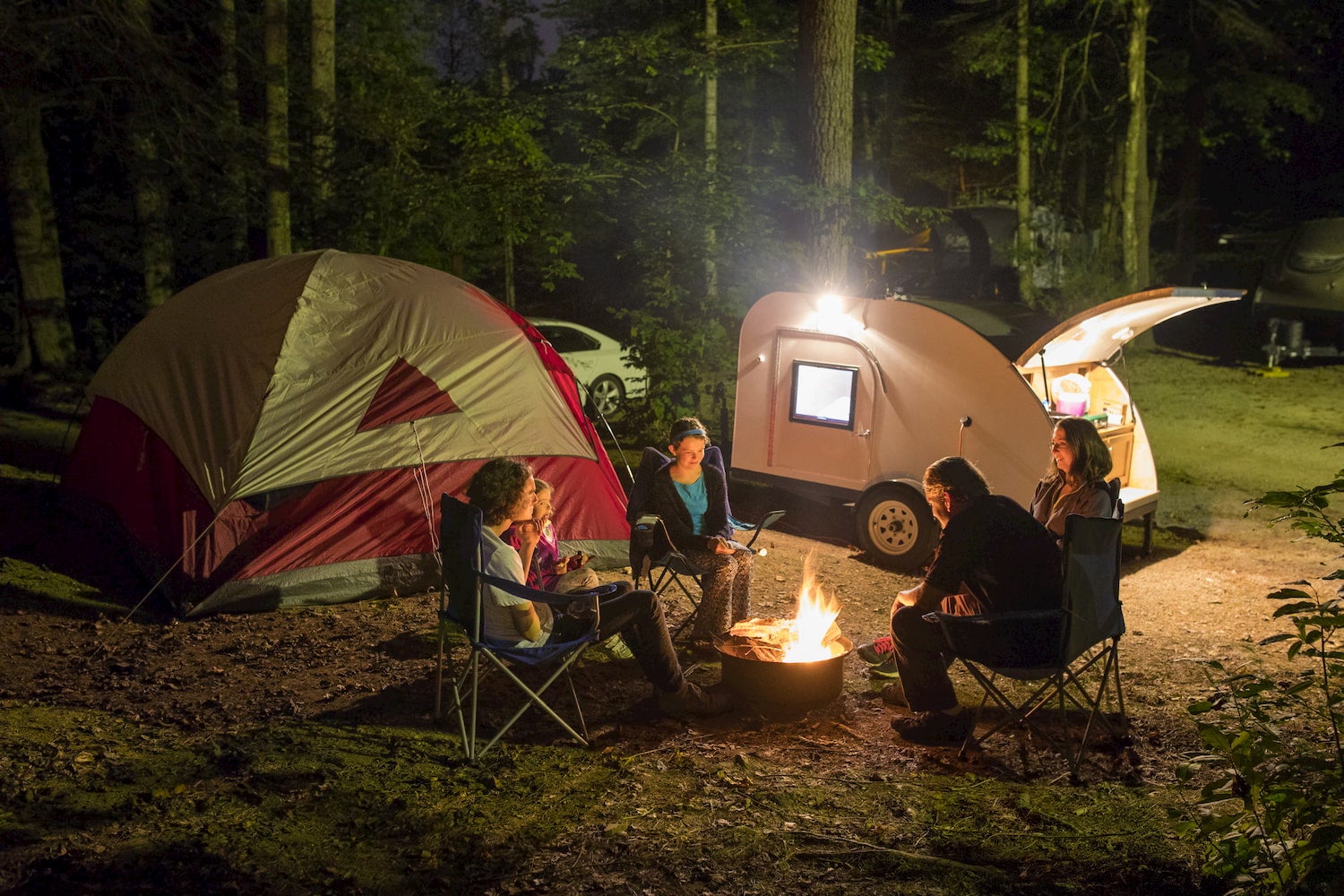 If you have a dedicated camping vehicle such as an RV, trailer, or truck, building your chuck box right into these can be a great way to optimize your camp kitchen experience.
For flatbed trucks, chuck boxes can be put directly onto the truck bed, much like many trucks have for tool storage. For added flexibility, you can install hinged risers to lift the kitchen out of the truck when it is in use.
For trailers, chuck boxes can be built onto the trailer's A-frame. This is an excellent permanent location for the kitchen, and even allows room for a full-size propane tank. This provides easy access to your kitchen while camping, and out-of-the-way storage during travel or when the kitchen is not in use.
For RVs, consider building a chuck box into an RV cargo slide. This can be the ultimate modification for your RV, providing a tidy, stowable kitchen that is part of your RV. This upgrade may be on the more expensive side, as there are more advanced parts needed for its installation. However, such an upgrade will complement your RV experience significantly, and a well-built chuck box can last you for many years.
3. Add Wheels to Make it Mobile
Installing heavy-duty wheels and a handle onto your chuck box can make it rollable, allowing you to easily move it to a different location without tiring yourself out. Enjoy a cookout by a lake or river by taking your all-inclusive kitchen down with you. Make sure your box is neatly and tightly packed to avoid any breakage or damage while you roll.
4. Modify It to Store Tools, Personal Items, and More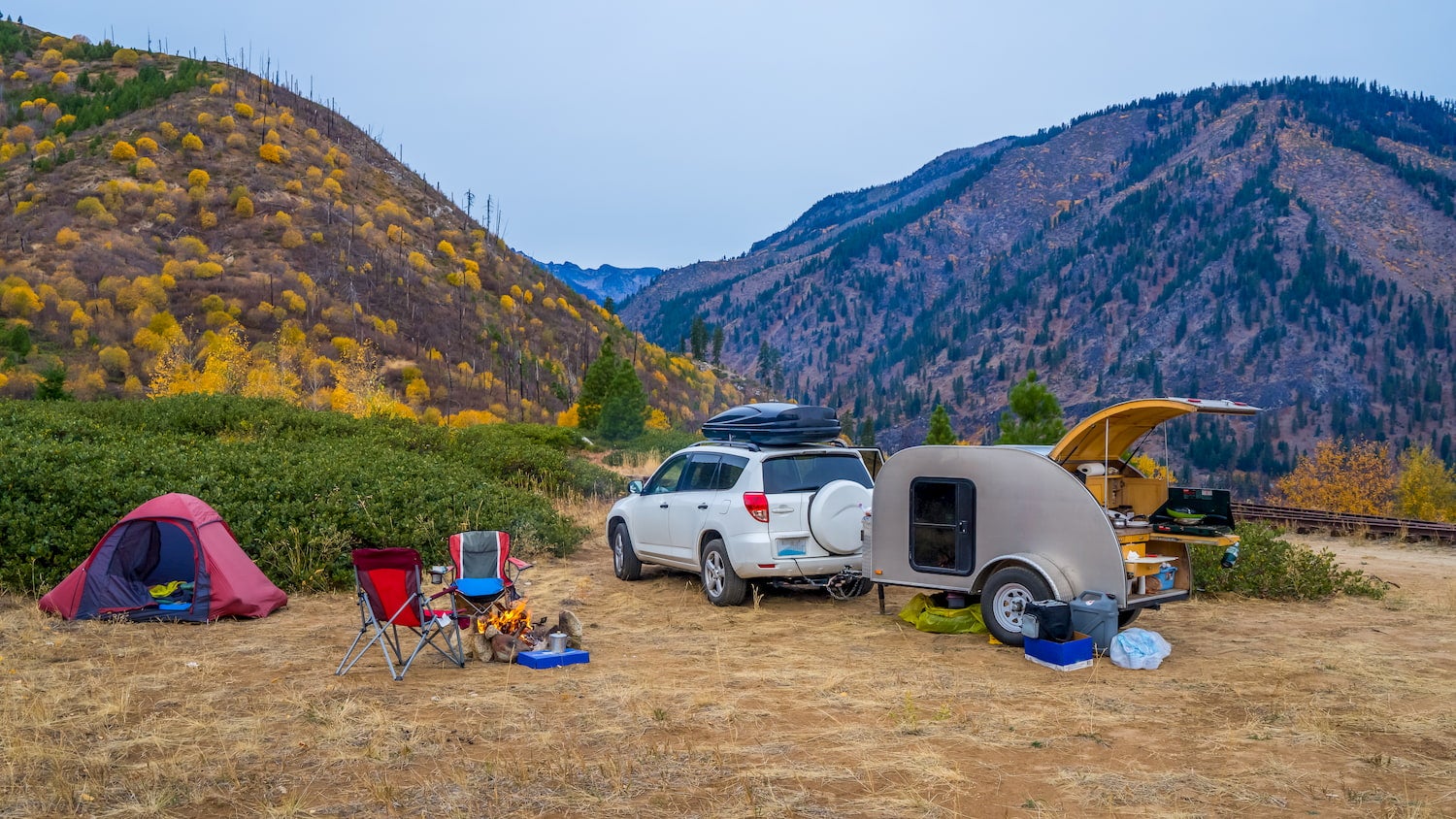 While chuck boxes are designated initially to hold kitchen items and cookware, they can be modified or built to store a number of other items conveniently. You can build customized storage solutions for your tools, camping accessories, or a combination of other items.
If you are someone who goes camping with your family that has younger children, your chuck box can be built to store games, toys, and outdoor recreational equipment. A chuck box can also function as a makeshift portable toolbox that can store common items that you may need during your camping experience for convenience or repair.
Popular Articles: