Sunglasses are a great fashion accessory, but they're even better for the outdoors. When you're on the trail or at the campground, nothing is more annoying than constantly squinting because you left your sunglasses at home. Yet, sunglasses can also be a liability. Why? They're expensive and break easily.
But what if there were flexible sunglasses built with frames that didn't break when you accidentally sit on them? (Because we know we will.)
Enter: Sunski
Flexible Sunglasses Built for Affordable Comfort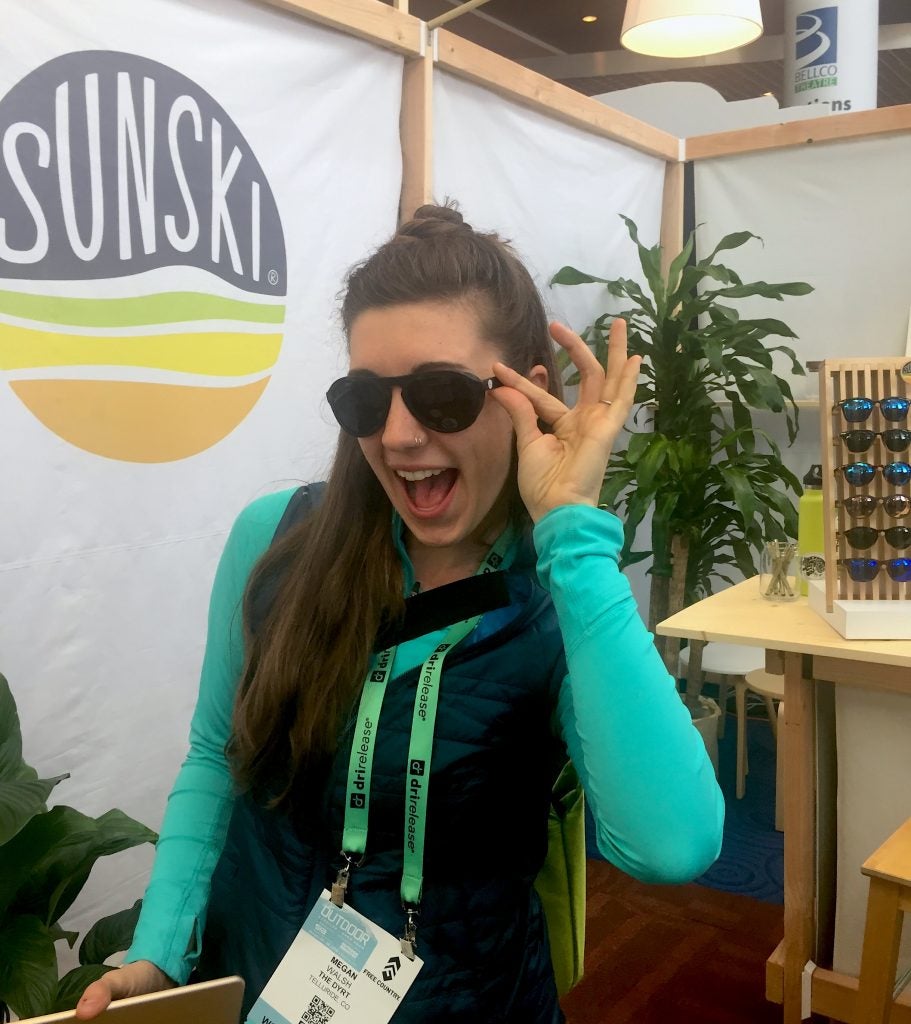 The Dyrt's Megan Walsh, testing out Sunski's new flexible sunglasses at Outdoor Retailer.
Sunski was started by two twenty-somethings and a Kickstarter campaign. While most high-end sunglasses—outdoor or designer—run more than $100, Sunski tapped into the $45-$60 market. These flexible sunglasses are not only affordable, but also comfortable, lightweight, and polarized. Their frame pliability makes them difficult to break, and perfect for any outdoor adventure, including camping, hiking, and trail running. Sunski's theory? "Worrying about shades should never get in the way of all the fun stuff," and we agree.

Sunski's Warranty Covers Naughty Dogs
While this isn't a dog from Sunski's wall of shame, this is a dog rocking some Sunskis.
While we were at Outdoor Retailer in Denver, Colorado talking to Sunski, we happened to find out through their warranty that the brand also covers "dog damage." But there's a catch… You have to send a photo of your guilty dog with your busted up Sunski shades. The Sunski team doesn't stop there. They then post the photo of your abashed pup on their wall of dog shame in their office. Legend has it that there's a canine who's made it up there more than five times.
Need we say more? Check out this super fun brand and get yourself a pair of flexible sunglasses you aren't afraid of losing as you set out into the wild.
Shop Now
Popular Articles: