The Dyrt is proud to partner with: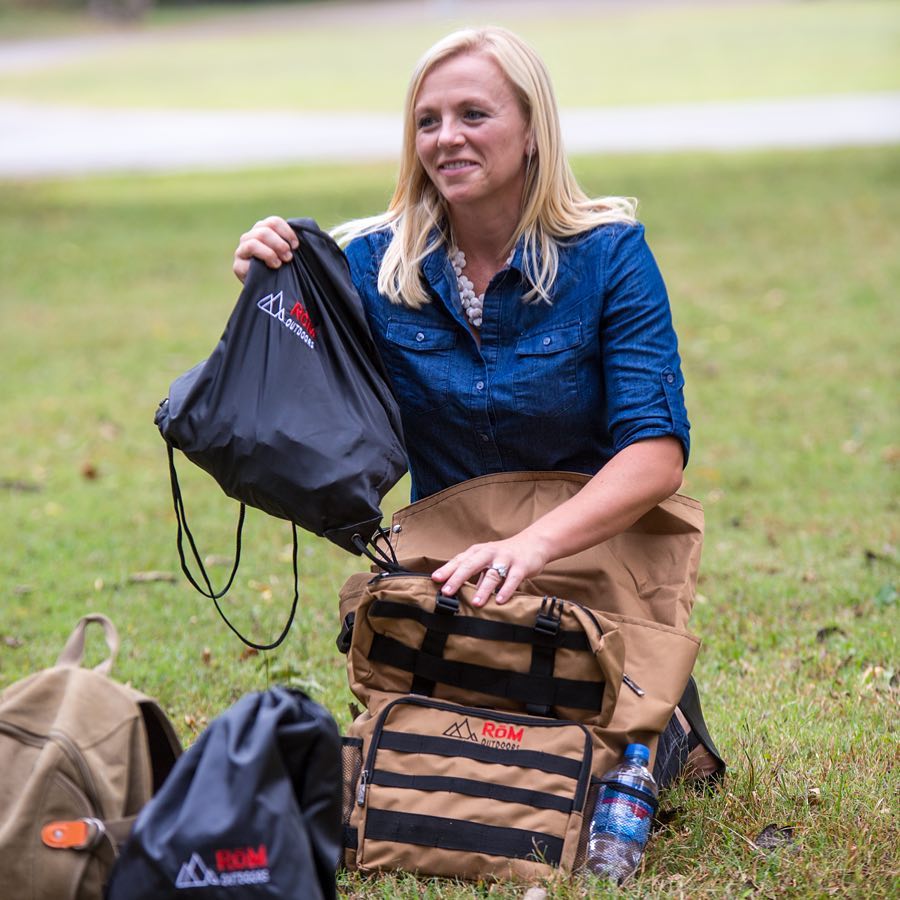 RōM Pack
For RōM, utility takes a high priority. They don't just make gear that serves a purpose — they make gear that serves multiple purposes. Like the ability to go from the soccer game to the campground to the hiking trail, and keep your stuff organized across activities. But there's more. RōM, founded and lead by Janay Jones, creates products that transform, like the RoM Pack which turns into a poncho and a picnic blanket.
Janay spent months stitching together different iterations of this convertible backpack. What makes the RoM Pack so unique (besides it's transformational powers), are the many other features that make it easy to carry everything you need for a picnic, a long hike, or a day at the soccer fields. The RōM Pack has load balance straps with a web haul handle. It also incorporates Arno straps to carry hiking poles, rifles or tripods. Some other cool features of the RōM Pack? Removable saddlebags for snacks or toiletries, dual side mesh pockets for water and a thermos, and Molle straps and webbing to hook carabiners and additional gear to the exterior of the pack. The RōM Pack pairs perfectly with the Inner Pack ($7.95) for when the elements wreak havoc and it's necessary to transform the RōM Pack to a poncho. Keep your valuables together, and don't worry about getting wet.
Popular Articles: