The bold colors and patterns of a Pendleton blanket are immediately recognizable. Whether the iconic wool is draped over a chic couch in a magazine photoshoot or crumpled on a bed in the back of a van, those bold stripes and geometric patterns bring style to any setting.
Now, you can wrap your feet in that same style with Pendleton socks. And they even have a line of striped, colored socks that are inspired by National Parks.
National Park Stripe Crew Socks
Pendleton has historical roots in Oregon, reaching back to 1863 when Thomas Kay, a British Weaver, first arrived in America's newest state and established what would one day be the Pendleton Woolen Mill. So of course, Oregon's Crater Lake National Park is included as one of ten National Park-themed socks.

(The Dyrt also calls Oregon home, so we're big fans of this blue, orange, and yellow pair.)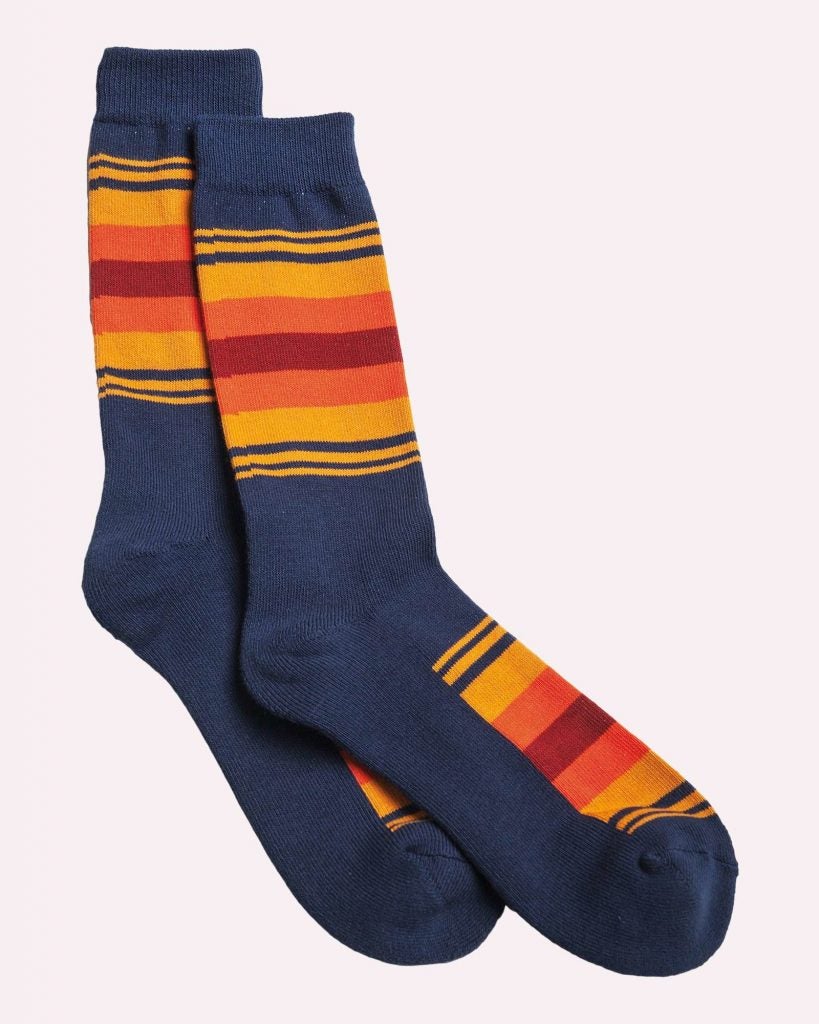 Also featured are Acadia, Rocky Mountain, Grand Canyon, Rainier, and more. Each pair of socks is wrapped with colors culled from the unique natural landscape of a national park.
Pendleton National Park Strip Crew Socks are made of cotton, polyester, and spandex, instead of their traditional wool. This makes them more appropriate as dress socks, rather than socks you'd pair with hiking boots. So you can wear a little reminder of your favorite park, even when you're stuck in the office.
Buy Now: $13
Pendleton's National Park theme doesn't end with socks. You can pair your Acadia National Park socks with an Acadia-themed scarf, rainboots, and even a dog bed! Check out their full line of National Park-themed products.
Popular Articles: