Hiking and running shoes are often seen as polar opposites. Stable and sturdy hiking boots, built to support your ankles while traversing rocky terrain, bare little resemblance to the slim, engineered trail running shoes, designed to be light and fast. If you want gear that is adequate for both, your options are slim and expensive. La Sportiva's new Trail Ridge series bridges the gap at a practical price point.
If you're looking to get started with trail running, these hybrid shoes are a good option to get you going.
La Sportiva's Multi-Purpose Hiking and Running Shoes Offer The Best of Both Worlds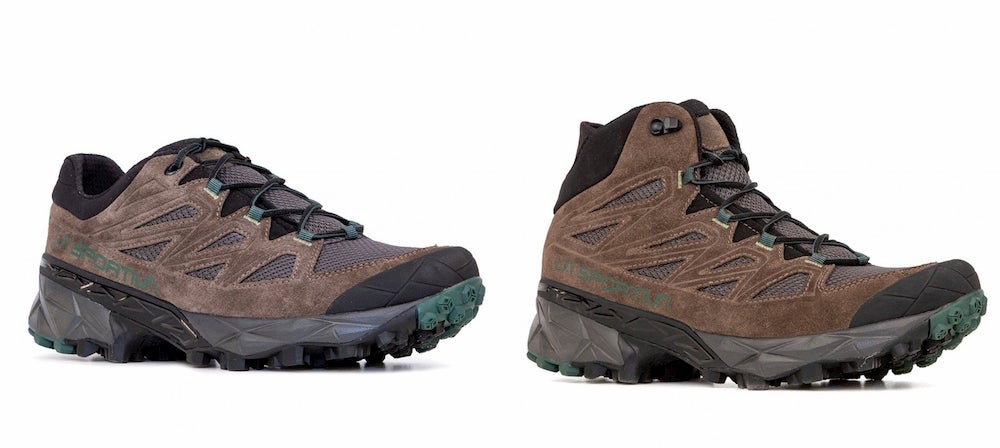 Our team got to check out the shoe's dual purpose in person at the 2019 Outdoor Retailer Snow Show. The biggest takeaway? Their versatility. The line features the trail running outsole that's made La Sportiva's hiking boots consistently high-performing, providing sticky grip and traction on any type of terrain. They pair that with a breathable, non-Goretex exterior with the Air Mesh panels, perfect for maximum breathability in warmer climates or on long-distance runs.
The two models available—the low-height (available in men's and women's models) and mid-height boots—range from $119-$129, available now on the La Sportiva online store.
Buy Now: $119-$129
Popular Articles: