When it comes to camping in extreme conditions, Tom Hennessy is no stranger. As Industrial Designer Founder of Hennessey Hammock, Tom has over 20 years of experience in the industry and even more so in the outdoors.
His love for camping blossomed at 16 when he would make 200-mile weekend bicycle trips out of Washington D.C. into the Appalachian Mountains. It wasn't until he and his beloved WWII surplus U.S. Army jungle hammock parted ways, that he decided to invent one of his own. What started as a nostalgia project, grew into one of the most cutting-edge outdoor companies in the industry today.
Innovation through experience: How A Storm Inspired A Hammock Tarp
The Dyrt team caught up with Tom at Outdoor Retailer 2017 and he regaled them with the time a typhoon hit when he was hammocking on a friends catamaran in Fiji.
The result of Tom's unnerving typhoon experience? The Typhoon Rainfly 70D Polyester.
The Typhoon Rainfly 70D Polyester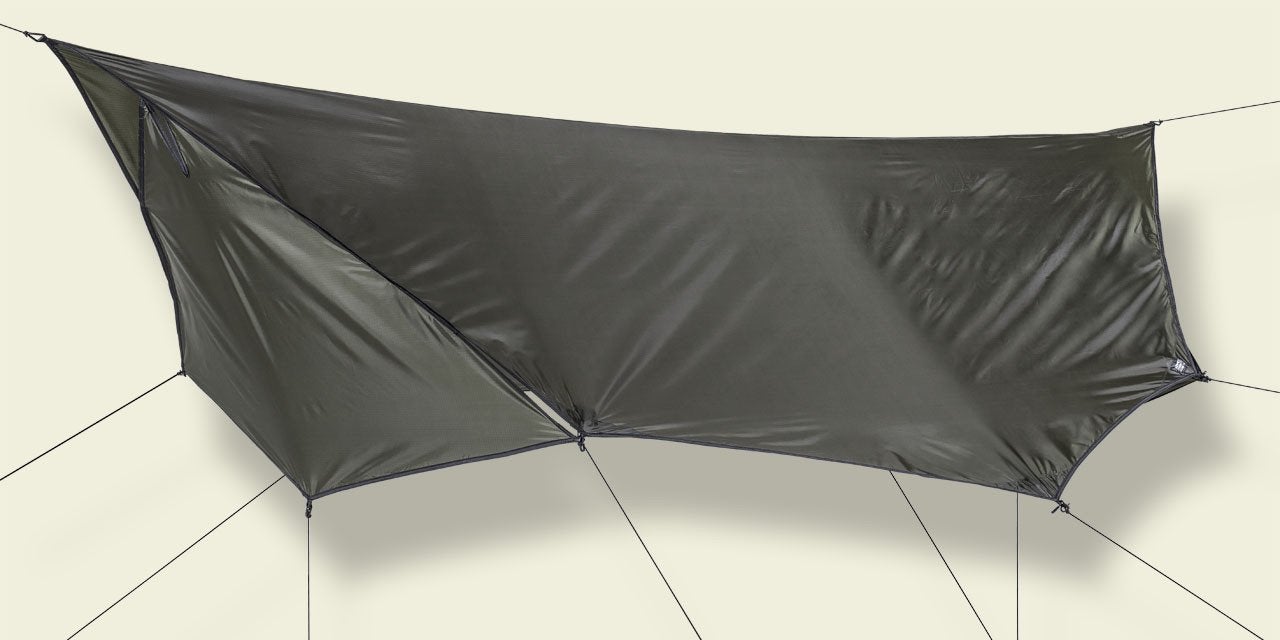 Used for serious expeditions to remote areas where survival is the name of the game, The Typhoon is an innovative solution for any extreme weather condition. This storm-secure fly sheet features attachable "blast panels" which create a totally enclosed space capable of handling almost anything.
Buy Now $89
---
The Dyrt is a FREE app solving the pain of finding campsites online. Like Yelp for camping, you can find the perfect campsite for you with photos and reviews from real campers across the country. And if you write reviews, you can WIN free outdoor gear all summer long.
Popular Articles: