Every ounce counts when you're in the backcountry, and gifts for backpackers shouldn't weigh them down. If you're looking for a holiday gift for someone who likes to put everything they need on their back and retreat into the peace and quiet of the woods, then you'll want something versatile and proven useful by the experts. It isn't easy to buy for the minimalist camper who knows exactly what they want and need. But we've enlisted help…
Gifts for Backpackers That Won't Weigh Them Down
If you are one of those people, then you know that buying new gear means replacing old gear. You need gear that works as hard as you do to keep things simple. We recommend casually sharing this list of gifts for backpackers with loved ones to avoid all those cotton layers they might otherwise gift you around the holidays.
The Dyrt turned to experienced backcountry campers and backpackers for their suggestions on the very best gifts for backpackers. We have three camper favorite backpacks plus 23 items worth adding to their load.

When it comes to gifts for backpackers, a backpack is the big one. So if you've been extra good this year, or really, really love a backpacker, consider one of these three packs that experienced campers rely on.
The Gregory Premium line has great features for extra long, tough treks that really make a difference. The aluminum frame of Gregory's backpacking pack, the Baltoro 95 Pro, is designed to minimize the side-to-side sway that can add to fatigue over many miles. The waterproof pocket for your phone or camera offers peace of mind, and the included hydropack that converts to a daypack is a nice three-in-one feature that really expands the usefulness of the pack, even if you get it in the generous 95 liter Baltoro Pro size.
"Even with Gregory's biggest packs, the weight feels manageable thanks to how well they sit on your torso and distribute their bulk. The little details, too, like the removable dividers inside the pack, are a nice way to let backpackers customize how they distribute the load." — Meghan O'Dea, Senior Digital Account Manager
Buy Now: $380
---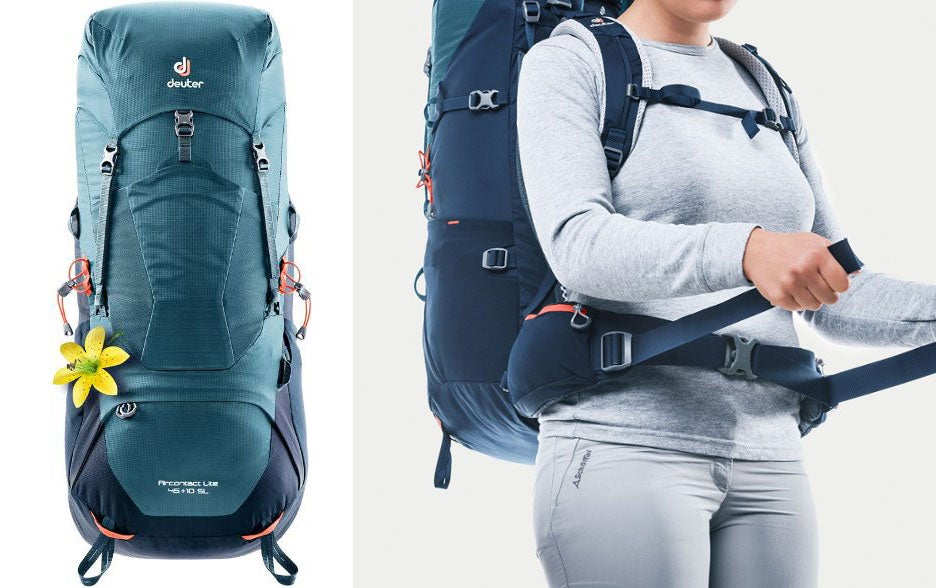 This backpack from Deuter delivers comfort and ease for short and long backpacking trips. Specifically designed with women in mind, its x-frame aluminum helps distribute heavy loads. It boasts ergonomically-shaped and airy foam padding on the hip and shoulder straps. At $200, it's one of the best value backpacks out there.
"I was skeptical of subbing in this pack for my ultralight Osprey, but I'm so glad I did. It fits like a dream and distributes weight so well I sometimes can't even tell if the backpack is on, really. The padding is extra comfy without making me sweat too much." —Camille von Kaenel, regional writer for California, Virginia and Maryland
Buy Now: $200
---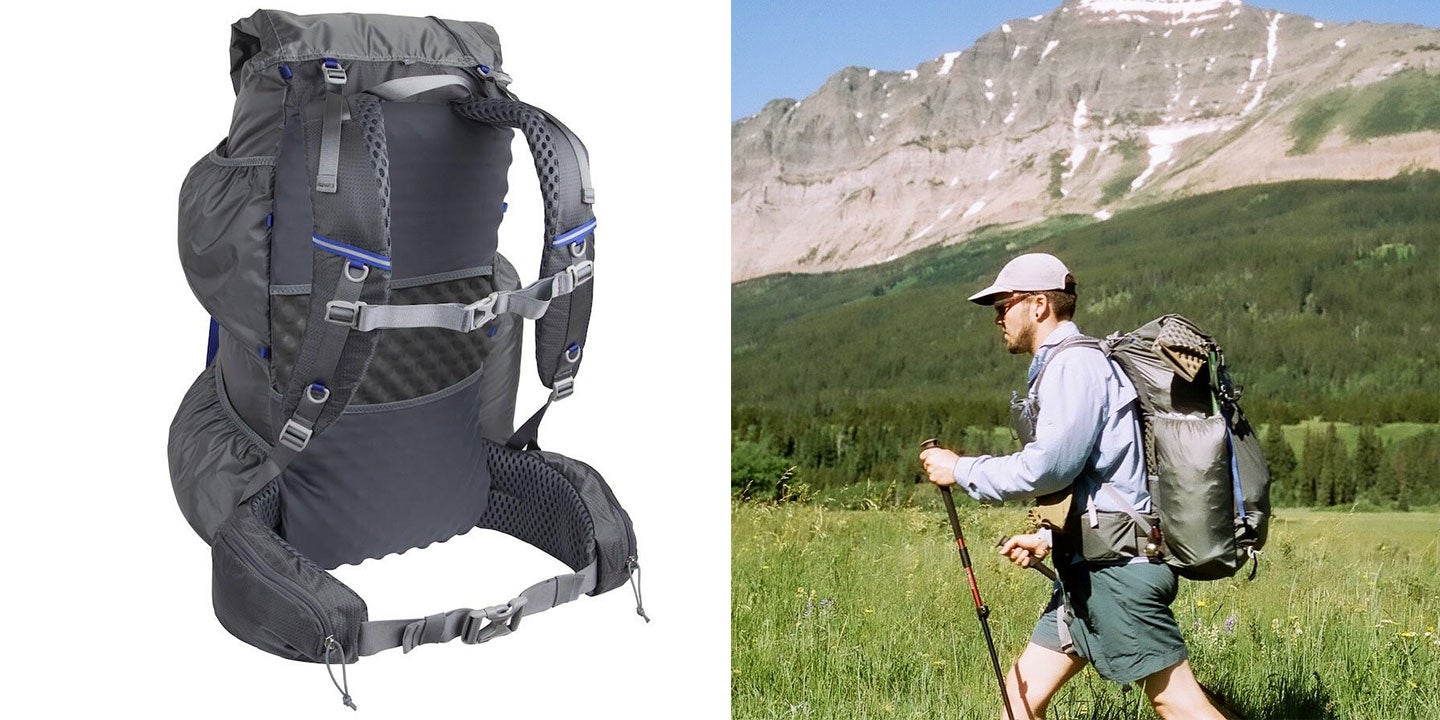 This pack is perfect for anyone who's looking to reduce weight on the trail, but still wants plenty of room for their gear. Gossamer Gear's Mariposa 60 weighs just over 30 ounces, but can comfortably hold 35 pounds of gear. Made from custom 100 and 200 denier Robic nylon fabric, it's super tough on the trail. The Mariposa 60 won the 2018 Editor's Choice Award from Backpacker Magazine, so you know this is one of the very best gifts for backpackers.
"The Mariposa 60 revolutionized backpacking for me. I never realized how uncomfortable my past pack weights were, or how much more I could enjoy the trail with a lighter pack, until I started using the Mariposa 60. Since making the switch, I've also been inspired to keep finding ways I can cut weight from my load. The company's slogan of 'Take Less, Do More' definitely resonates with me now." — Korrin Bishop, South Dakota Writer
Buy Now: $225

As we mentioned, each and every item a backpacker uses must be dependable. Otherwise, you might as well fill their stocking (or backpack) with coal. We asked experienced campers what they'd recommend as gifts for backpackers. And we'll be adding each of these items to our own wish lists. (Hi, Mom!)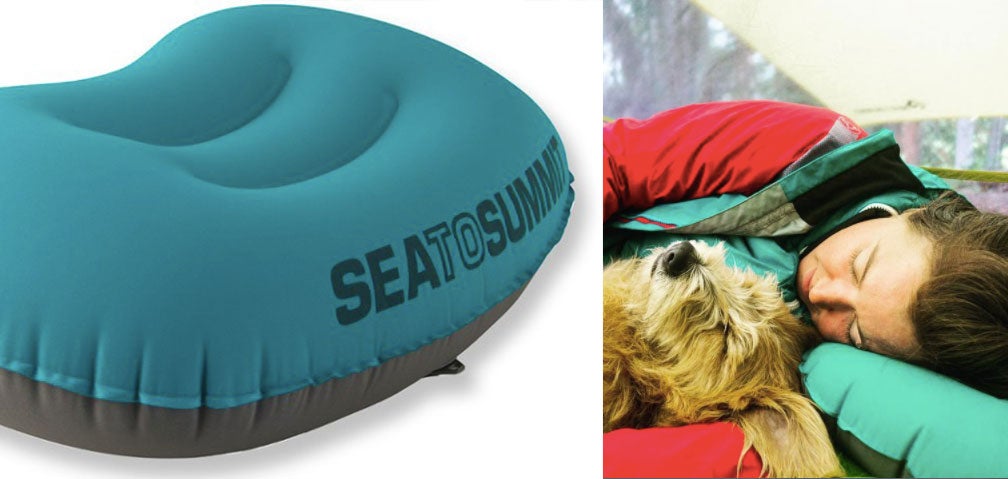 Roughin' it is great but at the end of the day, we all want to rest in comfort. The Sea to Summit Aeros Pillow is the granddaddy of inflatable pillows, a perfect companion to your favorite sleeping bag. You have control over the firmness, and when you're done, it packs into a stuff sack smaller than three inches.
"I take the aeros pillow everywhere with me—backpacking, car camping, planes, boring conventions, etc. The brushed fiber negates any need for a pillowcase, and feels nice on my delicate cheek. And at less than 3 oz, I'm not crying about unnecessary weight." —Nicole, Utah, Wyoming, & Nevada Writer
Buy Now: $39
---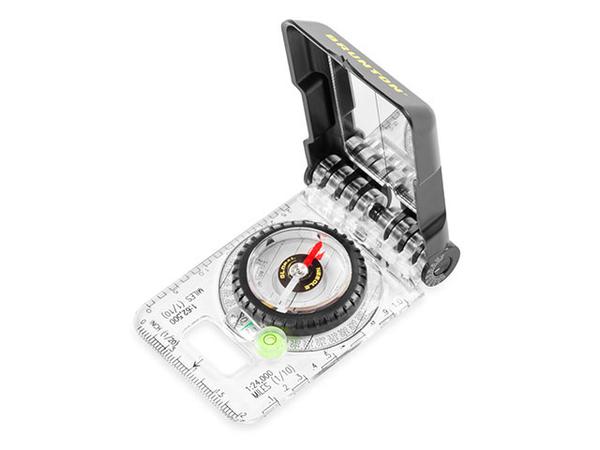 The Brunton TruArc15 compass is a great blend of simplicity, affordability, and the kind of features that serious forays into the backcountry require. It's designed to not lose polarity and resist magnetic interference thanks to construction with rare earth magnets, and has a sighting mirror for true orienteering. There's also clinometer function built in, which is useful for gauging avalanche risk. And all this comes in a package small enough to fit in your pocket and lighter than the weight of a t-shirt.
"Brunton makes a wide range of compasses ranging from something you can use to teach your kids about navigation or geocaching to professional-grade navigation tools for geologists and earth scientists. The TruArc15 sits nicely in the middle of that range. It's durable and reliable enough for backpackers who need to stay safe in the backcountry and will be exploring at elevation, but won't break the bank (or break in the field)." — Meghan O'Dea, Senior Digital Account Manager
Buy Now: $60
---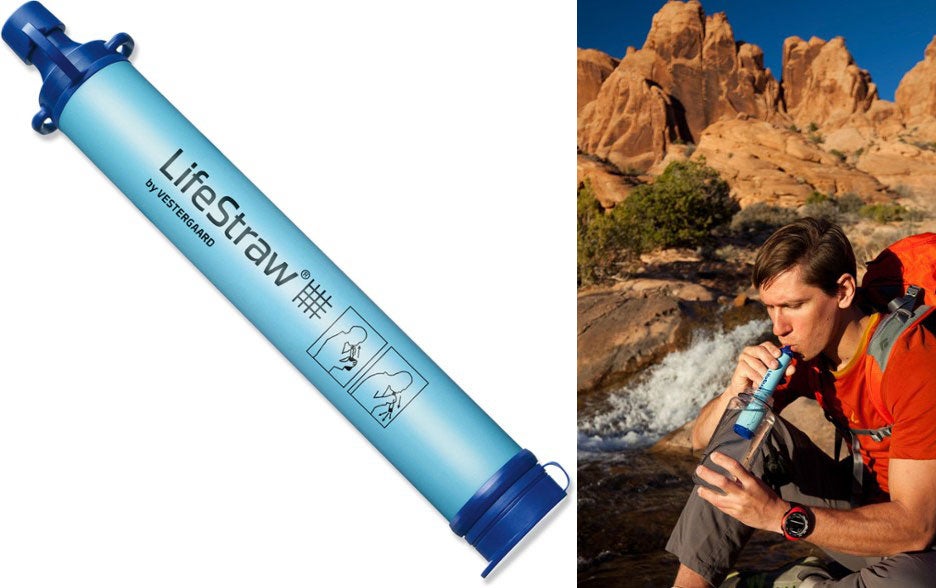 When it comes to extremely useful and necessary gifts for backpackers, this hits all the marks. The ability to filter your own water is a backpacking basic. But with the exception of foul-tasting water tablets, most filtration systems are bulky or time-consuming. The LifeStraw water filter lets you filter the amount you want, quickly and efficiently. It's only 2 oz, making it a great option for backpackers or lightweight campers. It's a gift for backpackers or yourself that could lead to further, safer excursions. And that might be the best gift there is.
"The LifeStraw is just that- a life-giving straw. Living in the desert, I've been in situations where thirst is an understatement. This little bad boy fits nicely into a side pouch, where I can just pull it out and glug, glug, glug. It filters all the harmful elements that campers are subjected to, so my irrational fears of water poo are put to rest." — Nicole, Utah, Wyoming, & Nevada Writer
Buy Now: $15
---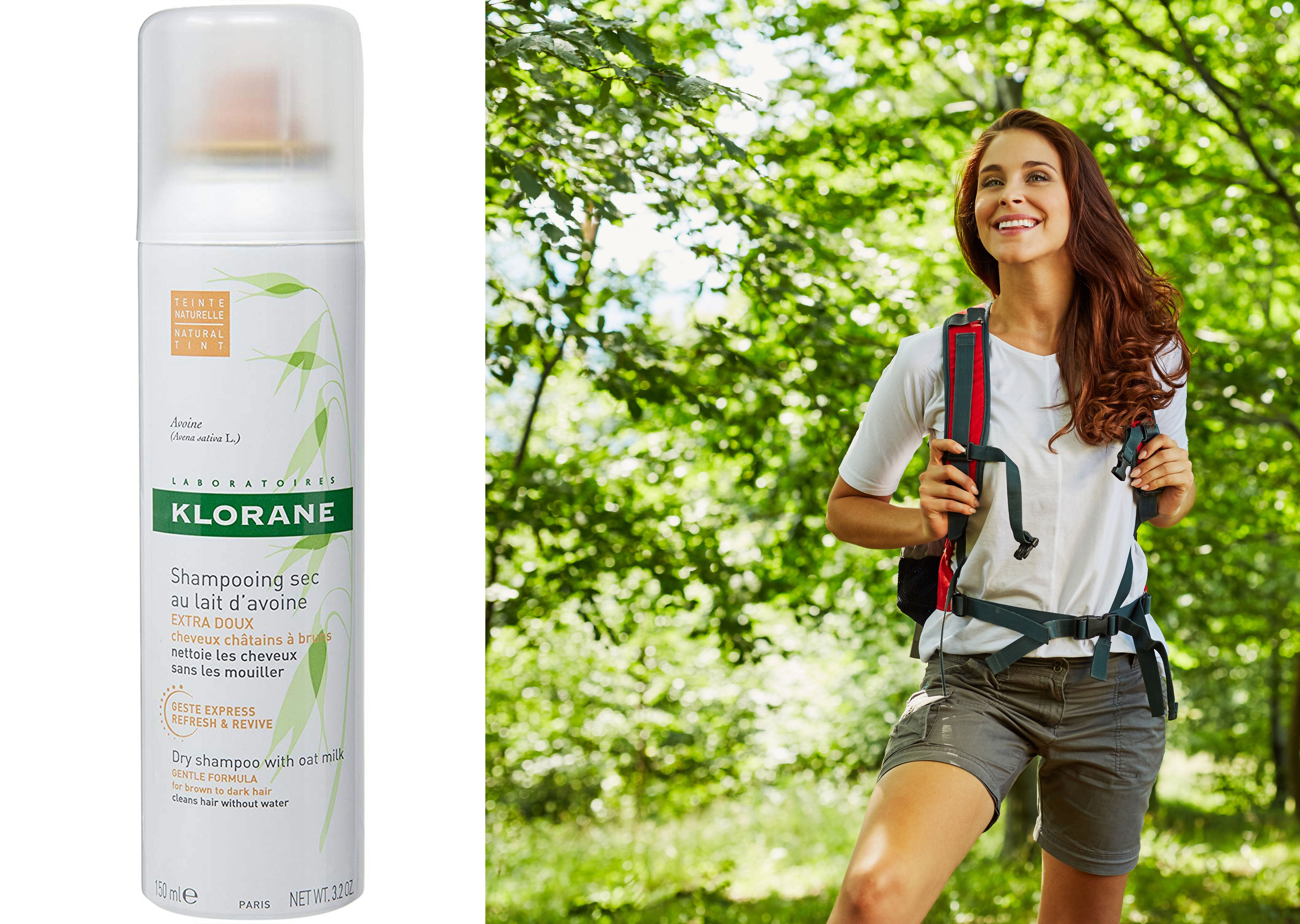 With Klorane Dry Shampoo with Nettle, you can power through a multi-night primitive hiking trip and still come out with great looking hair. Dry shampoos are handy for primitive campers who don't have access to showers and are looking for alternatives to keep their hair clean.
"I'm from the Smoky Mountains where nettle abounds. I knew it would sting if you touched it, but until this past year I didn't know the magnificent work it could do on my hair. The Klorane Dry Shampoo helps me look refreshed like someone straight out of an REI mag instead of the oily, sweaty-haired mess I was five minutes before application. It also comes in travel size for those who are ultra-conscious about their pack weight!"  — Madelyn, Georgia, Tennessee, and Florida
Buy Now: $20
---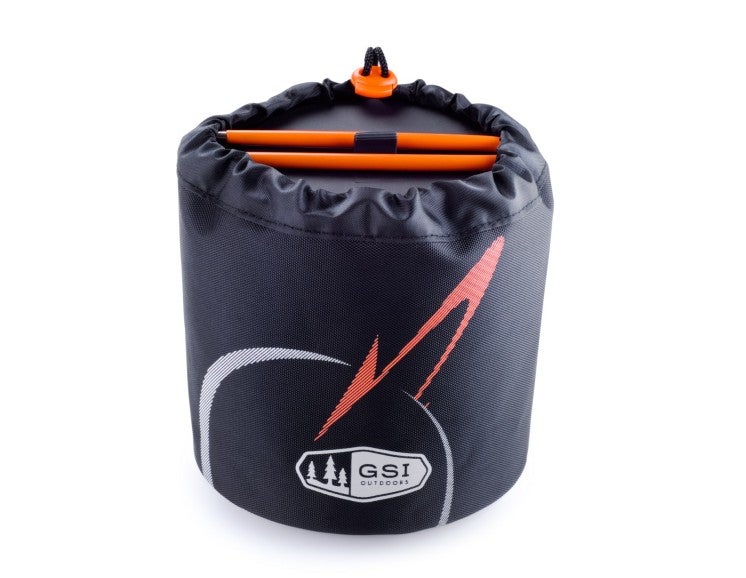 Designed for the ultralight backpacker, the Pinnacle Soloist Cook Set is a functional and lightweight cook system that allows you to whip up your favorite meals in the backcountry. The system comes with an insulated mug/bowl, 1.1 L pot, strainer/sip-it lid, telescoping spork, stove bag and a welded sink, all weighing in at less than a pound (10.9 ounces to be exact.) When every ounce counts, this is the cook system you want in your backpack.
"I'm by no means a backcountry chef, but I do enjoy a delicious meal at the end of a long day of backpacking. I love the Pinnacle Soloist Cook Set because it has everything I need and nothing I don't. It's innovative nesting design means that I can carry more gear in less space and it's low weight  means I don't have to suffer a heavier than necessary backpack just to have a warm meal on the trail." -Kim Dinan, North Carolina and Kentucky Writer
Buy Now: $45
---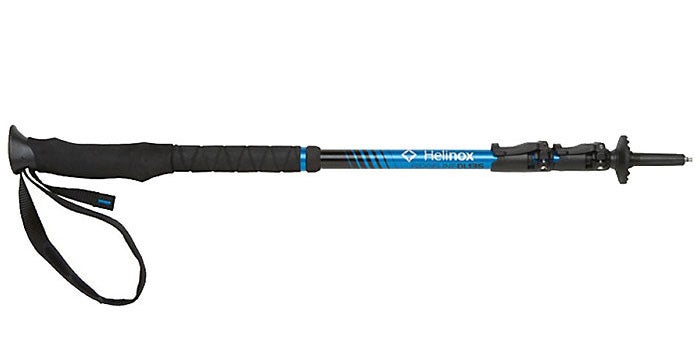 Sturdy and stable without being cumbersome, Ridgeline Trekking Poles are suited to withstand a pounding on the trails. The innovative lever lock allows the poles to adjust to your desired height and the collapsible design means they can be stuffed in or strapped to a backpack when not in use. If you want added stability while hiking on rocky and root-riddled trails, these are the trekking poles for you.
"I'm one of those people that can sprain an ankle while standing on a flat surface. For me, a day on the trails used to be an accident waiting to happen. But ever since I started hiking with my Ridgeline Trekking Poles I haven't suffered a single sprain. The poles are heavy duty but lightweight and compact. I've walked thousands of miles with them and they've kept me sprain-free." —Kim Dinan, North Carolina and Kentucky Writer
Buy Now: $135-160
---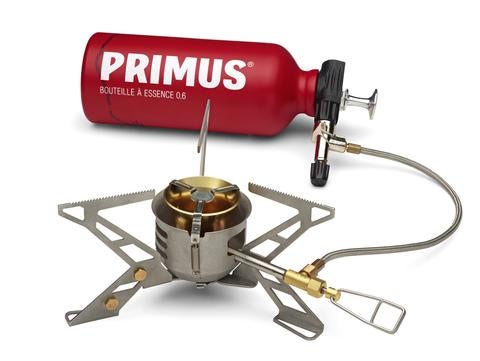 Primus' Omnifuel Outdoor Stove is designed to function even in the most rugged, unpredictable conditions. The controls are easy to manipulate even when you're in thick cold weather gear, and it can run on a variety of fuel types, not just Primus fuel canisters. The Omnifuel can also burn gasoline, diesel, kerosene/paraffin, and even avgas for planes.
"It's nice to have fuel flexibility when you're in the backcountry and can't be choosy about which outfitters you resupply with or what they'll have in stock. The high output is welcome, too, when you need a lot of control in adverse environments." — Meghan O'Dea, Senior Digital Account Manager
Buy Now: $170
---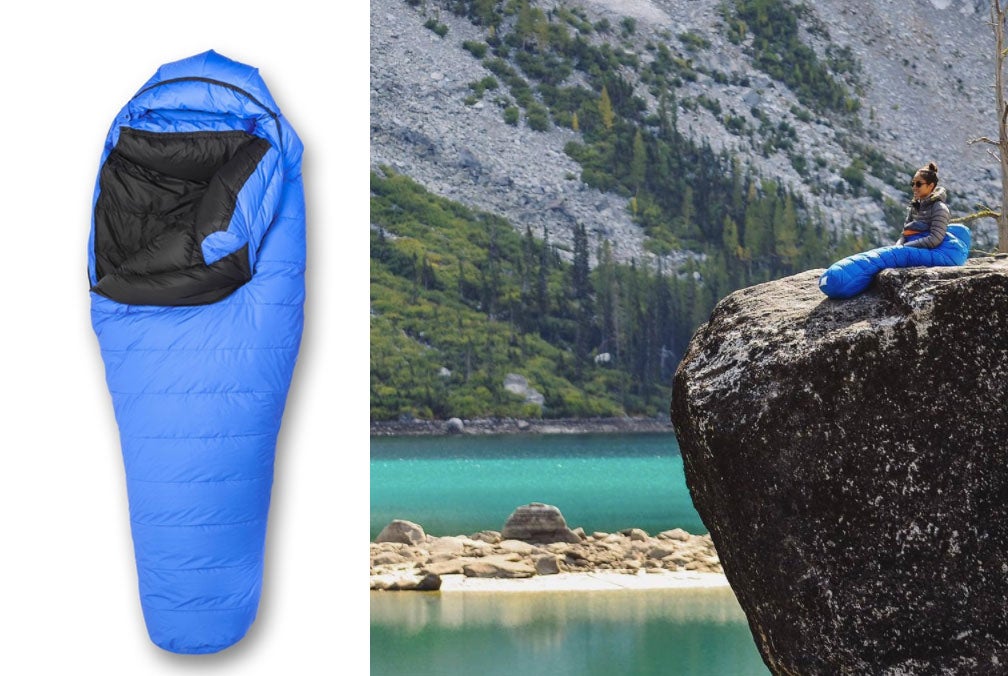 Winter shouldn't mean that you stop sleeping under the stars. With the Arctic Finch EX -10 Women's Sleeping Bag from Feathered Friends, you don't have to. This sleeping bag is filled with 900+ responsibly sourced goose down and has a Pertex® Shield EX waterproof/breathable shell that will keep you snug as a bug sleeping out in the snow. Feathered Friends also designed this sleeping bag specifically based on feedback the company received from its female customers. The bag is handmade in Seattle, Washington.
"I took this sleeping bag out with me for a winter camping trip in Badlands National Park. The winds were so fierce that taking my hands out of my pockets for just a second was painful. But, once I crawled into my sleeping bag for the night, I was just as cozy if I was back home in my own bed." — Korrin Bishop, South Dakota Writer
Buy Now: $614
---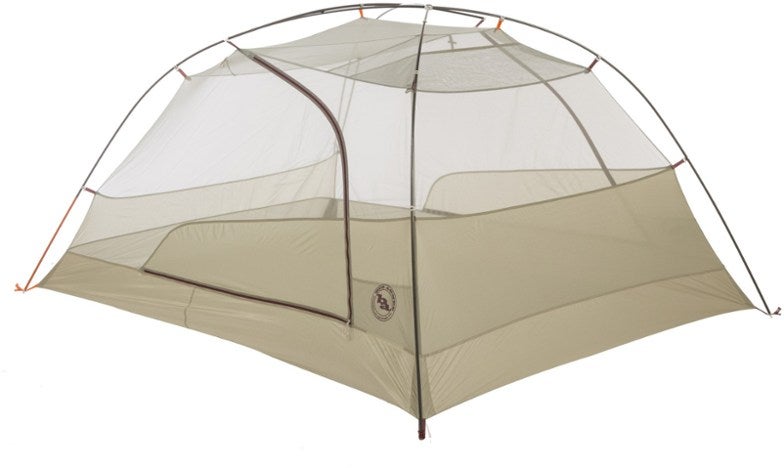 The Copper Spur HV UL 3 tent, Big Agnes's best-selling, three season, free-standing, ultra-light tent, comes with a high volume hub which works to maximize internal space and strength without adding any extra weight. The Copper Spur has two dual zipper doors with vestibules and rain flaps (when the rain fly is used) and interior mesh storage pockets. The packed weight of the Copper Spur HV UL 3 is just under four pounds, making it a go-to tent for backpackers and bike packers.
"I like to have extra room in my tent for my gear so I took the Copper Spur UL 3 person tent on my trip across Mongolia and Central Asia. I loved how much space there was inside, how quick and easy it was to put up and take down (the poles are all color coded), and how light weight it was. The most impressive thing, by far, though was its strength: that tent held up to twenty to thirty mile per hour winds on the flat Mongolian steppe, bending and swaying but never breaking or spinning off into the distance." –V. Nirode, NY, NJ, CT, PA writer
Buy Now: $500
---
Wool base layers are a necessity in cold-weather activity, but taking them on and off is a hassle; skiers, snowshoers, and hikers know the pain of removing boots just to peel off wool long underwear. Norwegian maker Northern Playground made a brilliant innovation, adding full zips on both sides, so they go on and off without removing boots. They also come in micro fleece and capri-length versions.
"Among my crew of backcountry skiers, we call them stripper pants, and we thank the Scandinavians every time we can layer up or down on the fly, without even removing our skis. Why did no one think of this before?"— Allison W. Ford, Washington writer
Buy Now: $109
---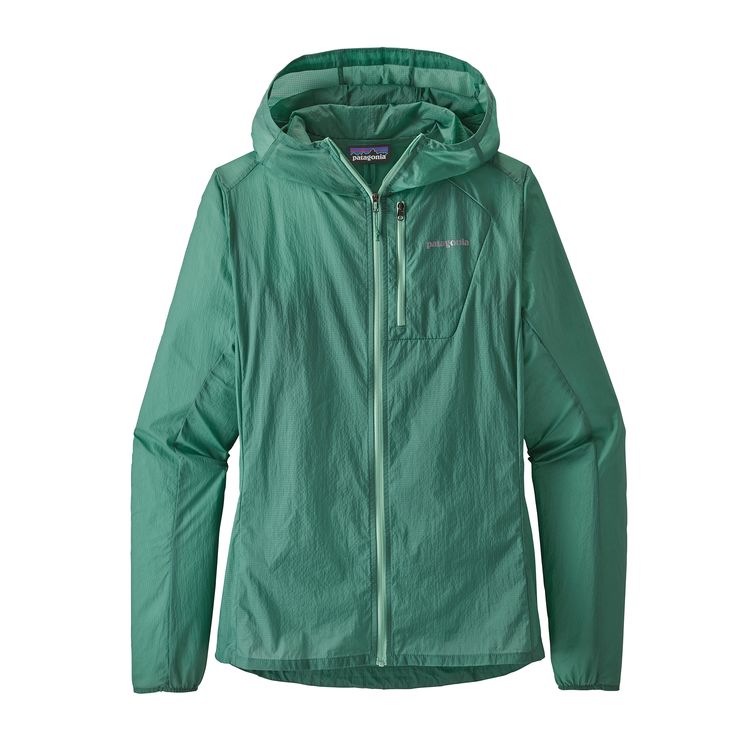 The Patagonia Houdini jacket strikes the perfect balance between protection and breathability: It'll block the sting of wind or protect you from light precipitation without causing you to immediately overheat. Plus, it's only 3.3 ounces and packs down to fit in your fist, so you don't have to think twice about bringing this along for any and every adventure.
"I toss this jacket in my pack for every trail run I go on, especially in shoulder seasons. It's the perfect layer to throw on while running or backpacking on windy ridges or in a light drizzle." —Stasia Stockwell, Colorado and Utah Writer
Buy Now: $99
---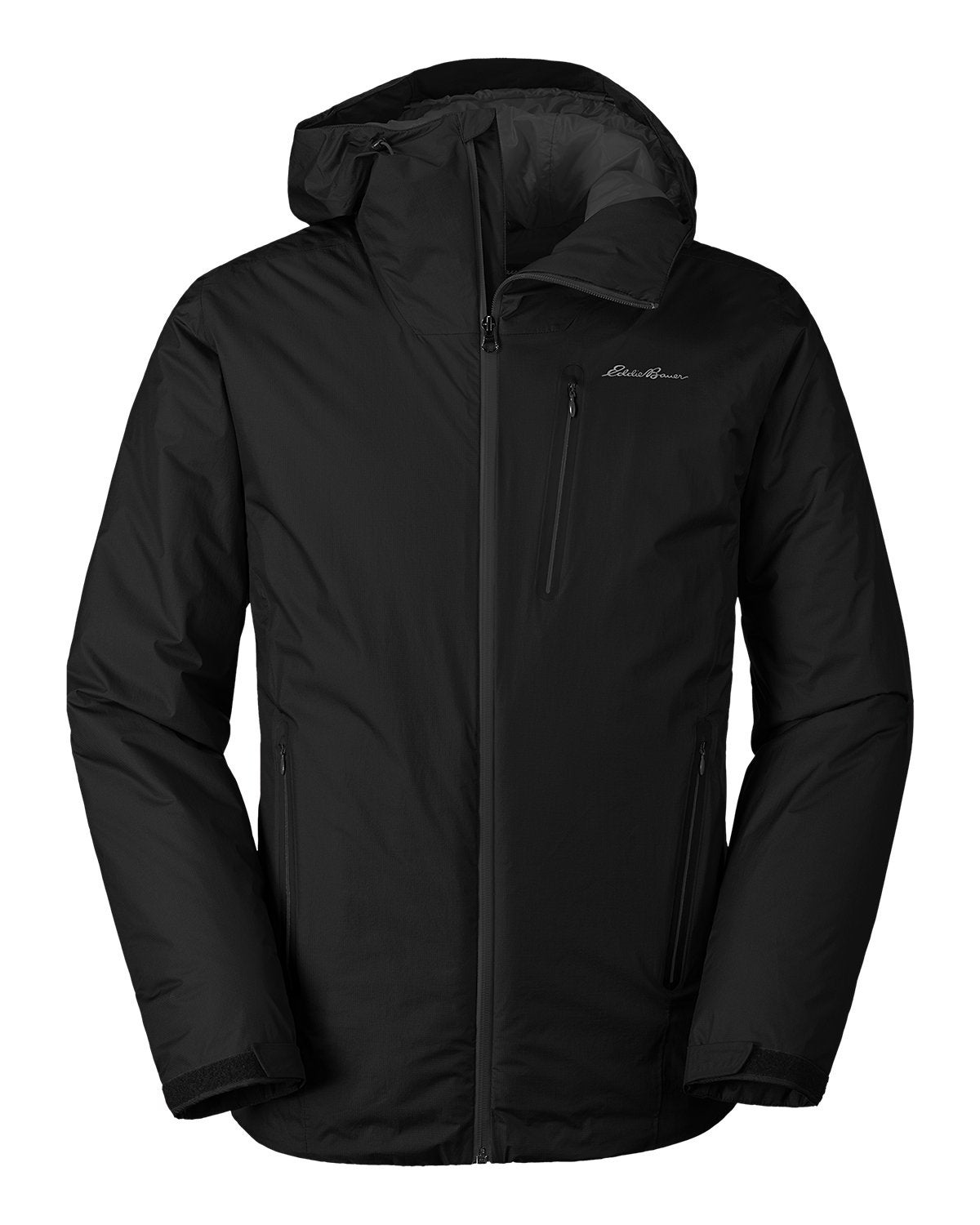 You think you know what puffy down jackets look like: segmented baffles. But using thindown fabric—basically a sheet of down less than a centimeter thick, instead of handfuls of feathers—makes Eddie Bauer's Evertherm line slim and non-quilted, with the look of a synthetic jacket but the warmth of down.
"Looking like the Michelin Man is a right of passage in the outdoors, but the Evertherm actually makes you look sleek and, dare I say it, normal; as a bonus it's very toasty and comes with Eddie Bauer's excellent warranty."— Allison W. Ford, Washington writer
Buy Now: $170-210
---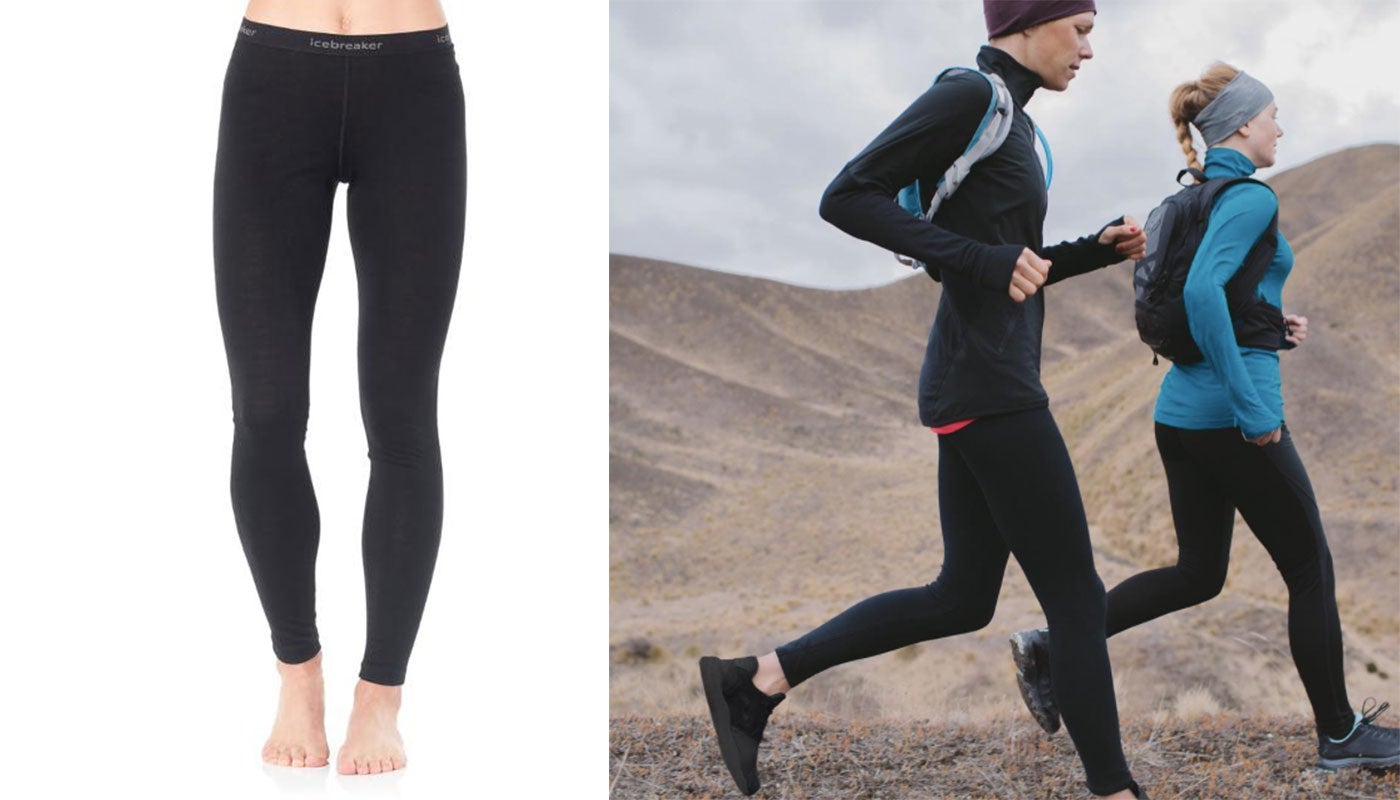 Icebreaker Women's 200 Oasis Leggings are an ideal base layer. Made from 100% merino wool, this base layer effortlessly regulates body temperature on winter or summer nights, is odor-resistant for multi-day wear, and breathes efficiently while active on the trail. As a bonus, since they're made from natural fibers, washing them won't add microplastics to our waterways like synthetic base layers do.
"After trying out different synthetic base layers for years, I finally made the switch to merino wool with Icebreaker. I haven't looked back. The material feels soft and natural on my skin and never gets stinky. The Women's 200 Oasis Leggings are my go-to all seasons base layers." — Korrin Bishop, South Dakota Writer
Buy Now: $90
---

Altra's Lone Peak trail running shoes combine comfort and ruggedness. The wide foot-shaped toe box means happy toes, and the cushion with a low heel-to-toe drop means happy legs. The outsole's dynamic grip lets you tackle all sorts of surfaces, including the most slippery and rocky of trails. The shoe performs well as both a running and a hiking shoe, all in a versatile, low-price-point package.
"For long treks, I've traded in my clunky, heavy hiking boots for the Altra trail running shoes and it has made a world of difference. No more blisters, no more sore feet. I particularly like the space for my wide toes. I wear them everywhere." — Camille von Kaenel, regional writer for California, Virginia and Maryland
Buy Now: $75
---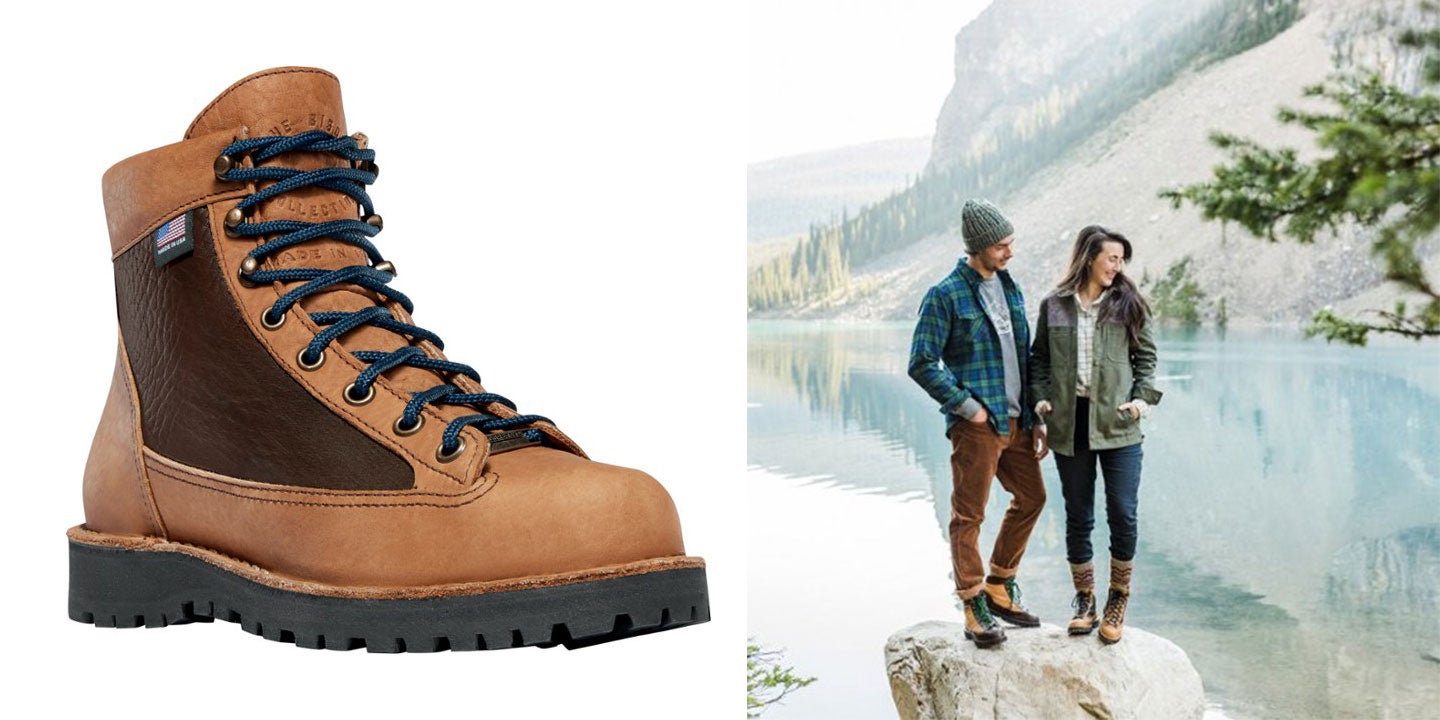 The Women's Danner Light Bison Hiking Boots are handmade in Portland, Oregon using full grain leather and a waterproof GORE-TEX liner. They have a classic, natural look that can flawlessly take on a rugged mountain trail. The shoes incorporate Danner's 650 M last, a women-specific fit that provides plenty of room in the toe box along with ample support and stability. The boots are also eligible for the company's recrafting services, meaning they'll be your best trail friend for a good, long while.
"What drew me to the Women's Danner Light Hiking Boots was that they're made in the USA and recraftable. I like to reduce waste as much as I can, so I appreciate how well-made these boots are and the fact that as they wear over time, I can get them serviced by Danner rather than throwing them out for a new pair of boots." — Korrin Bishop, South Dakota Writer
Buy Now: $390
---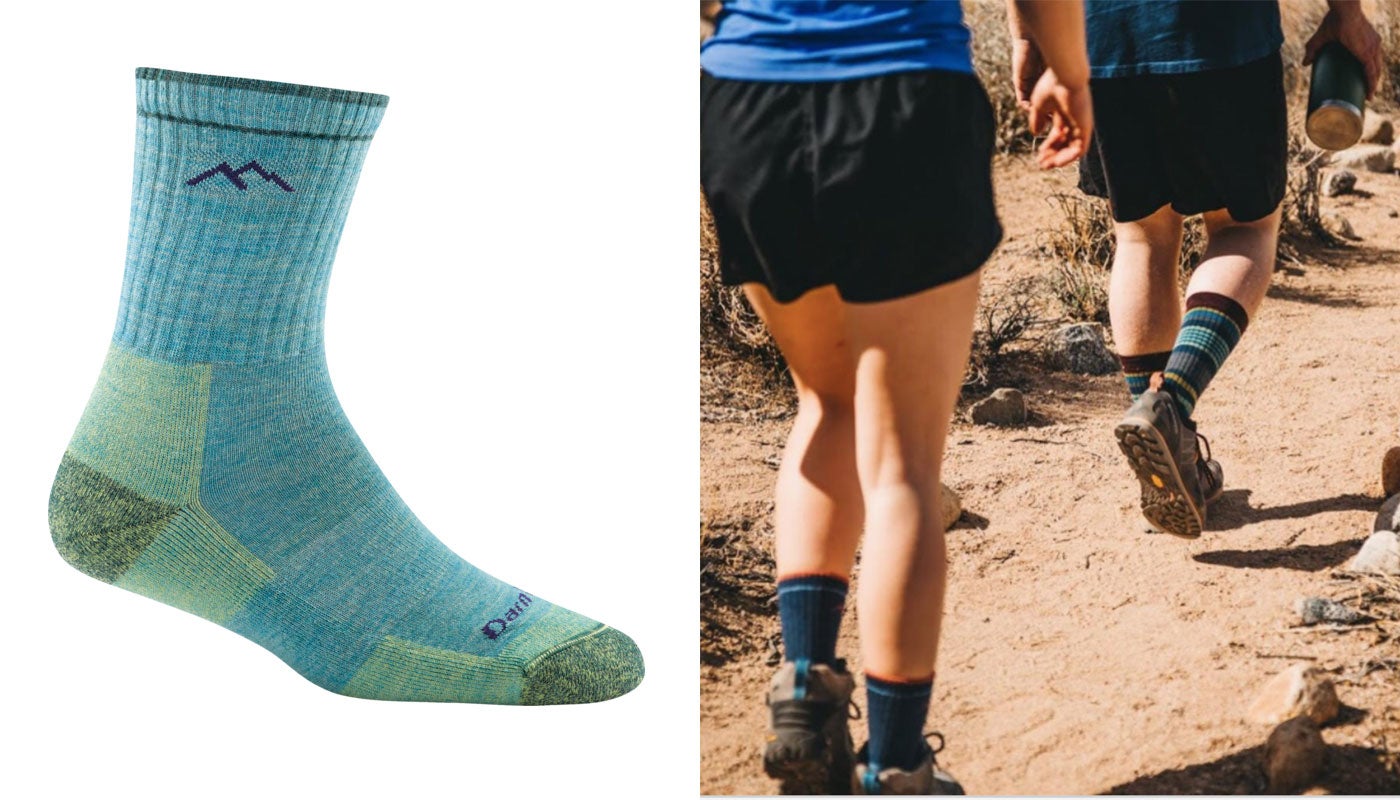 Socks matter, and Darn Tough has the best combination of comfort and durability. They're cushioned in the right places, warm and quick-drying. They're made in Vermont with sustainably-sourced merino wool and come with a lifetime guarantee. Plus, there are tons of cute designs and colors to choose from.
"I own several pairs of Darn Tough socks, and keep buying more. The Micro Crew works particularly well for hiking. I've pushed them to the limit through snow, mud, river and desert, for days on end, and still love them." — Camille von Kaenel, The Dyrt writer for California, Virginia and Maryland
Buy Now: $22
---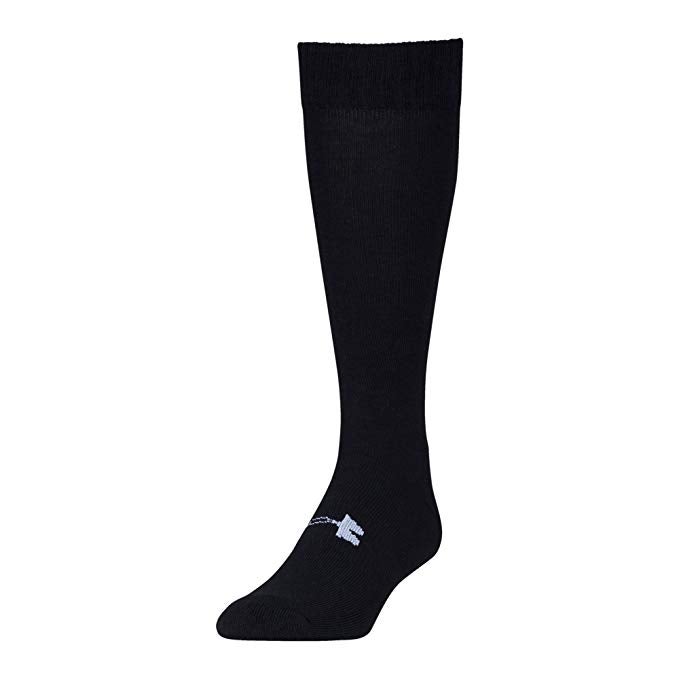 The Tactical Heat Gear Sock from Under Armour has breathability stitched into its full coverage fabric. On outside excursions during the summer months you won't offend your tent mates thanks to the anti-odor, microbe-fighting technology. And while you're on the trail, the sock has been specifically designed to support, cushion, and compress in all the right places. For miles and miles, the Under Armour Tactical Heat Gear sock will prove its value.
"Being a ginger, I'm paler than moonlight, and sometimes that means I need to take extra measures to protect my skin from the sun. Hiking in sunny California meant that these Under Armour over-the-calf socks were a necessary part of my hiking ensemble. Even though they covered my entire lower leg, they never added to any sweatiness. I think the compression support actually made those difficult last incline treks up to the mountain peak more manageable. I'm all about the sage green color, too." — Madelyn, The Dyrt Georgia, Tennessee, and Florida writer
Buy Now: $9
---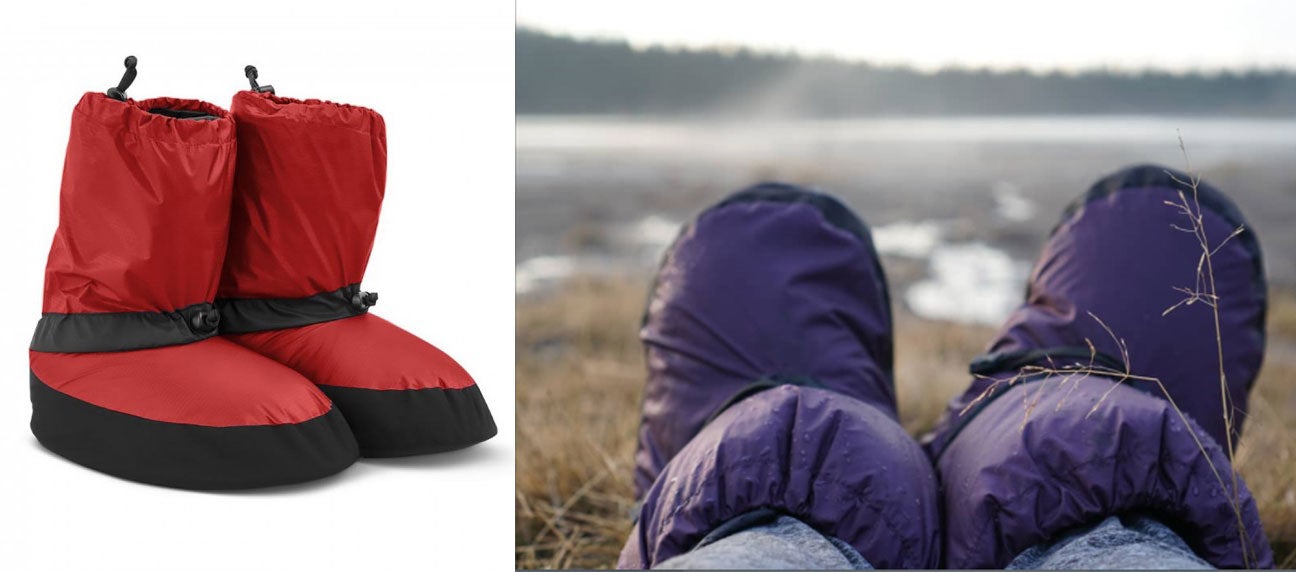 Seattle's Feathered Friends is known primarily for its warm stuff—they make everything from sleeping bags to down comforters to those full puffy suits climbers wear to climb Everest. But you don't have to be in the Himalaya to enjoy their 800-fill footwear, which boasts a removable waterproof shell—that means you can walk around on the snow, then shed the exterior when sticking your feet in the sleeping bag.
"For anyone that camps in the snow, or even chilly temperatures, there are to eras—before you discovered down booties, and after. They're so warm you'll wish your whole body could curl up inside these down socks."— Allison W. Ford, The Dyrt Washington writer
Buy Now: $100
---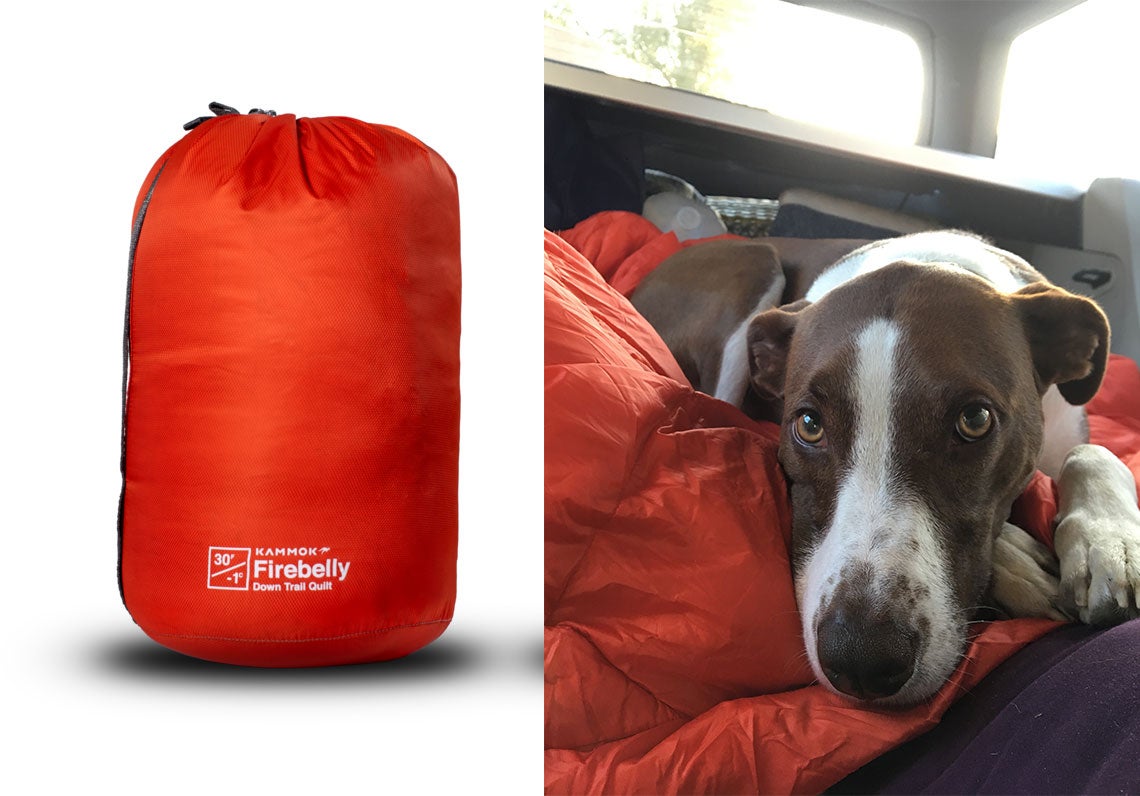 If the idea of being wrapped in a mummy-style sleeping bag with your legs pinned together in the narrow footwell makes you dizzy with claustrophobia, a trail quilt is the way to go. Give this Kammok's Firebelly Trail Quilt is a cold weather blanket, rated for 30 degrees. It's down-filled and feels just like a sleeping bag, only it's not. It's a blanket. So it gives you the freedom to move around in your sleep, wrap yourself up, lay on top, or bunch it up like a pillow—however you sleep best. I never would have thought to add this to my backcountry collection of gear, but now that I've discovered how much I prefer sleeping on top of my sleeping bag with this as my top cover, I would definitely recommend this trail blanket as a gift for the backpacker in your life.
"I drove cross-country with this blanket and used it while sleeping in my Subaru and in a variety of campgrounds. My dog could sleep on it one night, and I could shake off the dirt and fir and use it myself the next night. I love the cozy factor, and that it's light enough to bring on my next backpacking trip, too." —Britany Robinson, The Dyrt Managing Editor
Buy Now: $279
---
We're going old school here, but that's because getting into the backcountry often means getting away from technology that relies on cell service, battery life, and buggy software. NatGeo Trails Illustrated is the gold standard for adventurers finding their way into a new canyon, topping out on their first fourteener, or looking for av route that is completely off the beaten track. With waterproof paper materials, incredibly accurate topographic overlays and a complete picture of all the trails and natural features in a specific area, these maps are the best way to ask someone, 'So, you wanna have an adventure?'
"Whenever I am ready to hike somewhere new, or want to pass an evening having 'armchair adventures,' I pull out one of the NatGeo maps. There have been more than a few backpacking trips saved by one of these and a little last minute triangulation. I have heard too many horror stories about failed technology, so I never explore without a hardcopy map, and these are the best." – Lindsay D. Colorado/Nebraska Regional Writer
Buy Now: $12
---
For even more holiday gift ideas, check out our list of recommended camping gifts for tent campers. 
Popular Articles: