How many times have you been enjoying your day on the water, and then Joe tips the canoe? We all know a Joe. Fortunately, there is the CreekKooler Pup.
CreekKooler Pup: Because Sometimes Smaller is Better
When CreekKooler came out with their signature Kooler, we were stoked. Gone were the days of tipped boats and watching your food drift down the river. Gone were the tears you cried as your favorite six pack floated through the rapids of death. The original Kooler helped solve the issue of space on the river. It moved all your food and beer outside the raft, so you could fit more friends inside.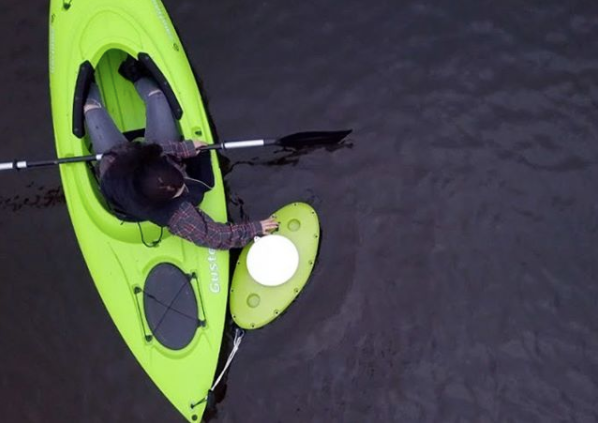 Now they've gone and done it again. Except this time, they scaled it down for those of us who float for a few hours instead of a full day. Or with our best friend instead of the whole gang. At 15 quarts it's still plenty big enough to hold 15 cans and 10 pounds of ice. With two cup holders on the top, it's perfect for shorter excursions, romantic river adventures, and towing behind you as you cast flies all day. You can also use it as a place to put your dry sack or modify the interior to become a live well.
Like it's older brother, the CreekKooler Pup rolls with you through rapids, showcasing its watertight lid and ability to keep everything safe inside the hull. Weighing in at 8 pounds, it's easy to carry from your truck to shore, and the 2″ foam thickness keeps beverages cold up to 48 hours. Besides all the specs, the Pup looks great being pulled behind a kayak or raft. And if you have a red, orange, green, or blue kayak, you can even get a Pup to match.
Check out their KickStarter campaign, and pledge to have the Pup on all your river adventures. At multiple pledge levels, there's an option for everyone to get in on CreekKooler's latest and greatest invention.

Popular Articles: