This article of helpful camping gadgets is brought to you by our friends at Midland Radio. When you need to stay connected to emergency services but don't want to be tethered to the social grid, Midland has your back.  
---
It's harder and harder to unplug these days. Getting out into nature and out of cell service is one way to disconnect from the buzz of social media, emails, and text messages. However, being totally unplugged and unable to communicate with your family, friends, or emergency services is not always the most relaxing experience.
There are a variety of options for staying connected to your group and informed without the noise of cell phone notifications. Leave the cell phone at home (or at least in the car) because you won't need it where we're going.
These Camping Gadgets Help You Stay Connected When You Unplug
It's a lot easier to stop obsessing over your phone when your phone doesn't work. Thank you for that, wilderness. These wifi and cell service-free camping gadgets tell you just about everything you need to know. Without the distraction of Facebook notifications.
Weather Radios
Have you ever set up your tent and felt torn over whether or not to use the rain fly? The fresh air coming through the mesh roof is so nice, unless a rainstorm sneaks up on you in the middle of the night. A weather radio can help you decide.
All Hazards NOAA Weather Radios should be an essential of every home, camping box, overlanding rig, and RV. Their main function is to provide the local weather forecast and alert you instantly for impending severe weather and civil emergencies. In a crisis, instant alerts can make all the difference. When choosing a weather radio look for multiple power sources and features like a hand crank radio. The ER310 E+READY® Emergency Crank Weather Radio from Midland will help you save on space and weight by combining your radio, weather alerts, flashlight, and charger all in one device. These camping gadgets are ideal for emergency prep, recreational use, and daily use.
Don't worry if you don't have the space for a hand crank radio. Pocket weather radios are smaller than a typical walkie talkie and has one purpose – to provide you the NOAA weather. When Dyrt Ranger Amy used her pocket weather radio while camping along the AT, she said "This thing rocks! It's tiny, it's useful, it doesn't weigh much and it's super easy to use. What a winner!…It allows you the freedom to not use your phone in the wilderness, if you don't want to…At less than $30, it's peace of mind without having to sacrifice safety in the backwoods."
NOAA Weather enabled devices provide the information you need to make educated decisions, especially in the backcountry where the weather can change in a moment and help is not nearby.
Walkie Talkies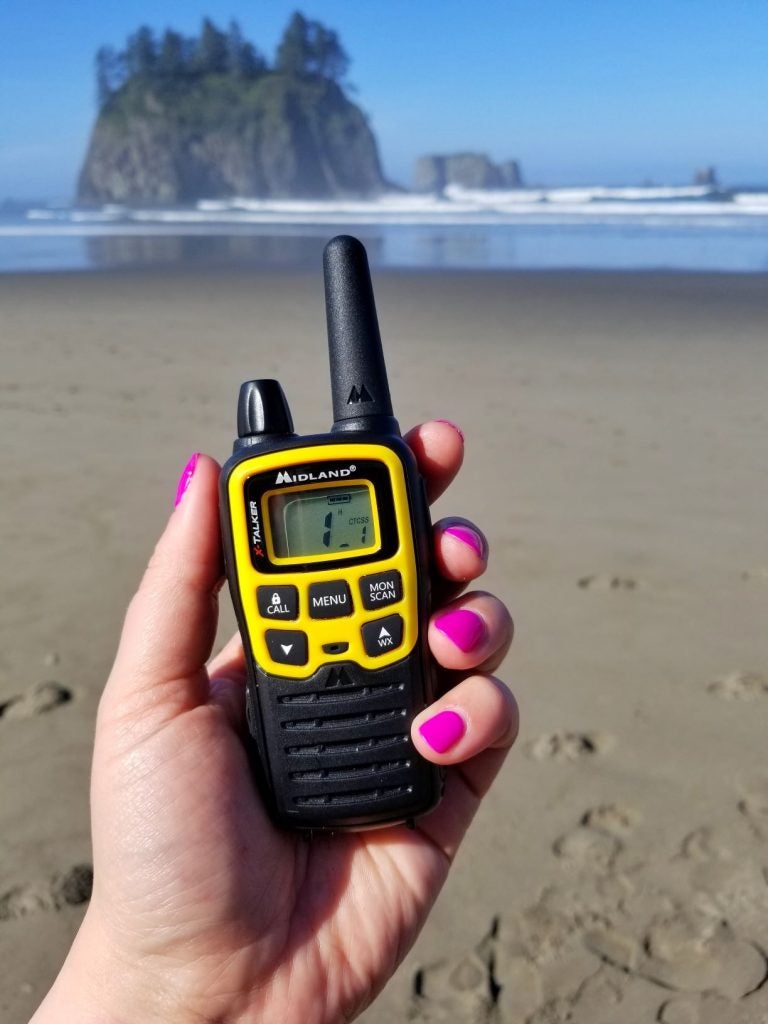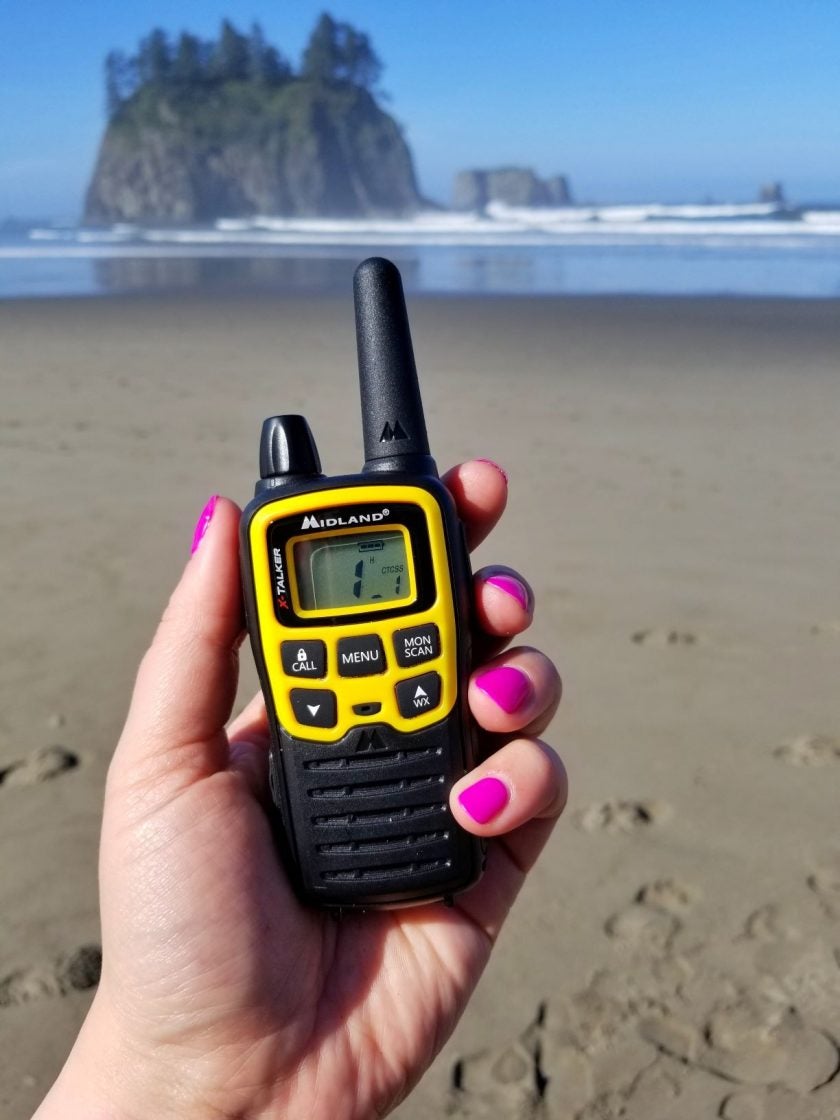 Walkie talkies are perfect for keeping tabs on the entire crew. Feel good about letting the kids venture off on a trail. Call back to the campsite if you forget something when you're trying to picnic down on the beach. Round up the squad when dinner is ready. And they make for a great RV radio. Two-way radios are a simple way to communicate with the group without relying on cell phones.
Space and weight are a common concern for campers, overlanders, RVers, and backpackers alike. When shopping for gear, look for camping gadgets with multiple functions – like a two way radio that is also a weather radio. Midland's walkie talkies are all enabled with NOAA weather alert and weather scan technology.
Compass
Most of us find our way using Google maps and other navigation apps. But unless you download extensive "offline" maps, you may not always be able to depend on your phone. Adding a compass to your kit and learning the skill of orienteering can help you forget about your phone when you're enjoying the outdoors.
Unlike a GPS unit or cell phone, a camping compass does not require a signal and they don't run out of batteries. Using a GPS or navigation app is relatively easy and does not require the orienteering skills that a map and compass do. However, understanding how to properly use a compass and map can come in handy if your technology fails.
A compass is only helpful if you know how to use it, so consider these orienteering classes part of your backcountry essentials.
GPS Enabled Personal Locator Beacon (PLB)
Another camping gadget to add to your kit is a GPS enabled personal locator beacon (PLB). These devices are ideal in the event of a backcountry emergency. PLB's use a network of satellites and when activated they notify the nearest first responders and national search authorities. These devices come in a variety of messaging capabilities, depending on your needs. You can choose a PLB that's only function is to send an SOS distress signal to the authorities. Or you can choose a GPS locator beacon that is also a satellite messenger with 2-way communication capabilities.
There are a variety of devices to help you unplug while staying connected and informed regardless of cell signal.
So the choice is yours — are you ready to leave that cell phone at home?
Popular Articles:
---

---