You may already know of Kammok, the young hammock company out of Austin, TX. If you don't, you should.
They just released a completely new product that combines a hammock + 2-person tent, called the Sunda:
Kammok's Sunda is currently live on Kickstarter. You can back it here, and check out the product video below:
Making the Sunda
The Sunda starts with high-performance fabrics.
If you're tenting in a hammock-tent, you want to trust it can withstand any sort of wear or weather. And that's exactly why the Kammok team spent hours looking at what's worked in the past, pouring over samples, and consulting a number of fabric experts to make sure it's a tent you can trust.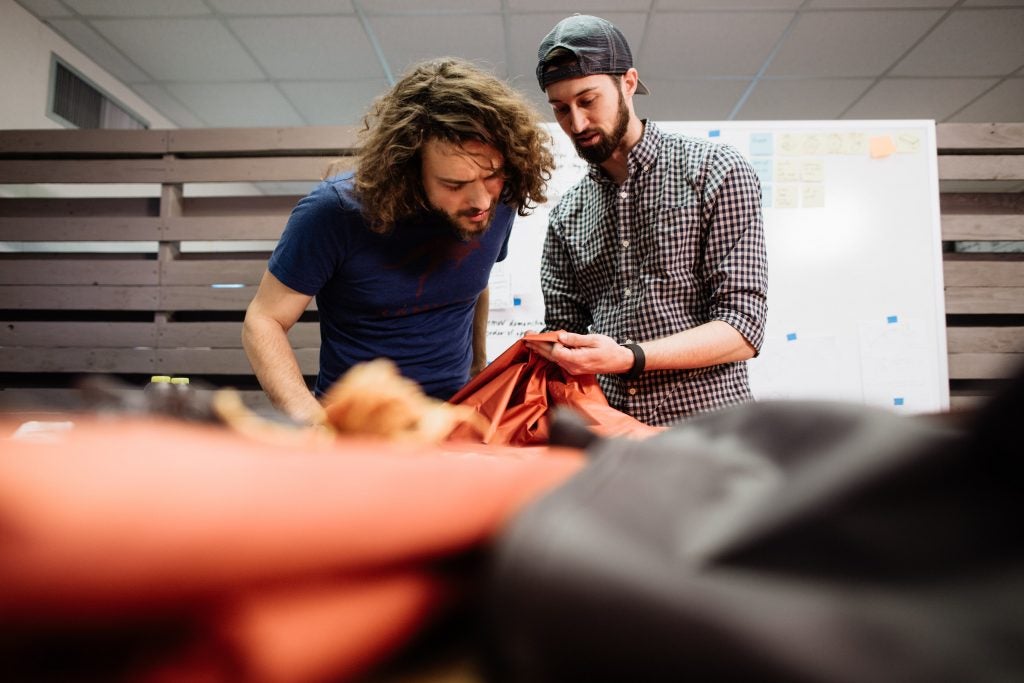 Peak behind the tent flap with this behind-the-scenes look at the making of the Sunda:
The Sunda, Your Way
The Sunda may be even more versatile than the millennial generation it's meant to appeal to. It replaces four pieces of gear in your kit: tent, hammock, hammock-tent, and ultra-light shelter. We feature each of its different forms below.
To have one product that replaces four key pieces of your camping kit is a huge innovation. This isn't just a big product for hammock enthusiasts, it's big for campers and ultra-light backpackers alike.
The Sunda is named after the Sunda flying lemur. National Geographic recently did some work with the Sunda flying lemur, attaching a camera to its back to understand flight patterns and how the creatures move:
Watching the Sunda lemur transition from tree-dweller to flight and back again is strikingly similar to watching the Sunda take shape in one of its four forms.
See the full Sunda Kickstarter here, and check out Kammok's other innovate products here.
Popular Articles: