Our recommendations for these best gifts for backpackers are based on providing value to campers across the country. Some articles may contain affiliate links. By purchasing through our articles, you help support this camping magazine.
---
Maybe you've just settled in to the shoulder-season slump between backpacking trips in the warmer months—or perhaps you know someone who has. Either way, the slow wait until those long weekends in the backcountry shouldn't be a painful one. Picking up near and necessary gear items fills the time beautiful, and gives you or a loved one just enough excitement to hold you over till you can get back out there.
17 Best Gifts for Backpackers this Holiday Season
We've collected some of the best gifts for backpackers that are sure support your local thru-hiker while they ready themselves for their next trip. From beautifully-crafted notebooks under $20 to lightweight packable clothing items, these gifts are sure to fill any backpacker's pack with cheer.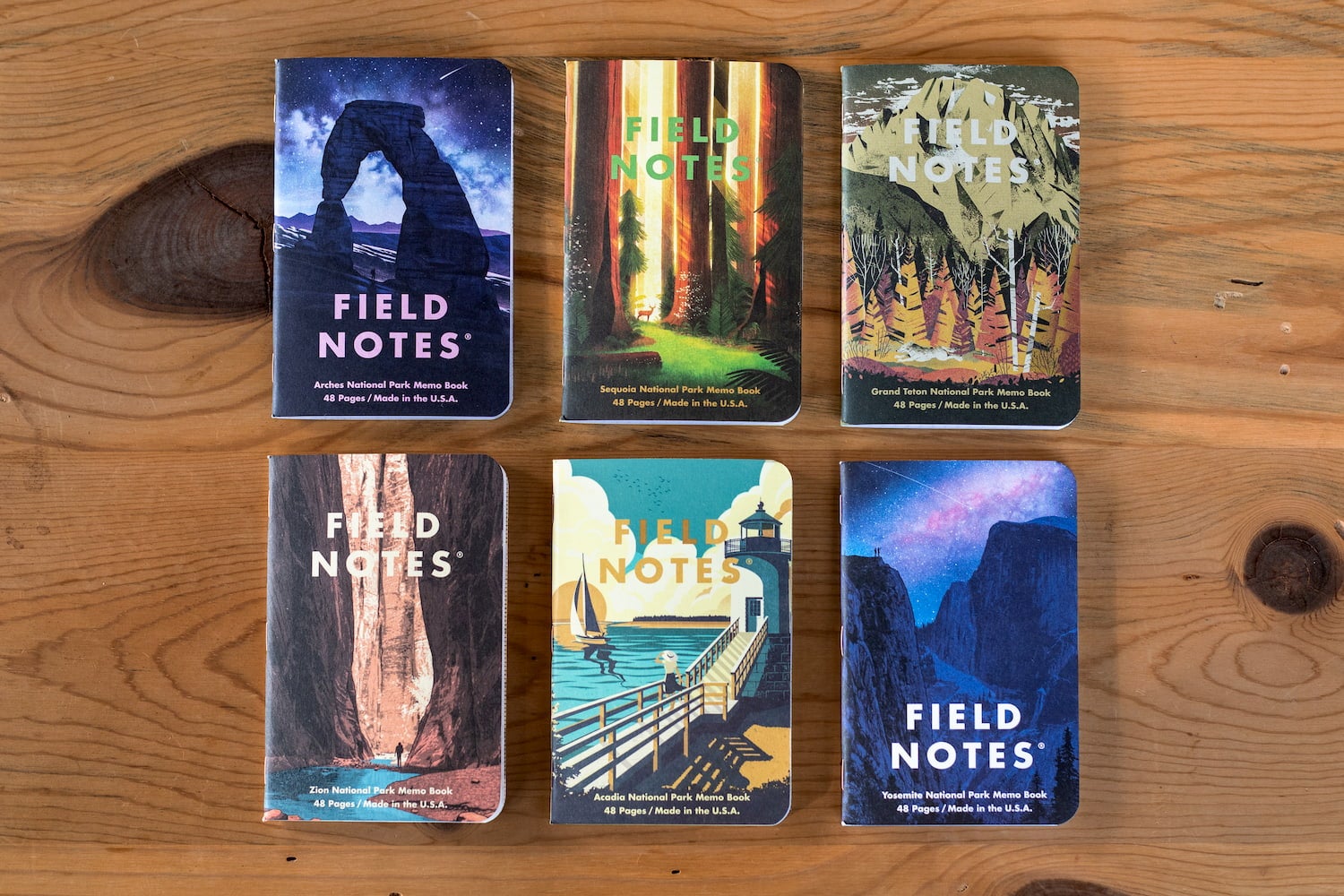 Don't let the stunning moments of a backpacking trip be lost—pack one of these national park-themed Field Notes pocket notebooks to capture every feeling you can express with a pen. Field Notes partnered with eleven designers to create twelve special editions of their classic notebooks that feature stunning covers paying tribute to some of the country's most scenic national parks. With 5% of the proceeds heading to the National Park Service, these three-packs of notebooks might just be one of the best gifts for backpackers under $20.
Buy Now: $15
Puffer jackets are likely most often seen on the streets of downtown Portland or Boulder, rather than along hiking trails during a backpacking trip. But while they've gained social clout in recent years, the puffer jacket is good for more than urban exploring. Patagonia's Nano Puff is one of the best gifts for backpackers looking for a lightweight, warm and packable coat that won't be a burden on the trail. Made from high-quality up-cycled materials, you'll find yourself packing this jacket for every trip, with room to spare.
Buy Now: $140
Water filters can be intimidating to research; with various models and methods, how can anyone be sure of one brand's quality over another? Sawyer aims to eliminate any questions with their soon-to-be-industry-standard Sawyer Squeeze water filter. It's lightweight, easy to use and versatile, covering all the major methods of water filtering. This backpacking gift will come in handy throughout its nearly-eternal lifespan.
Buy Now: $35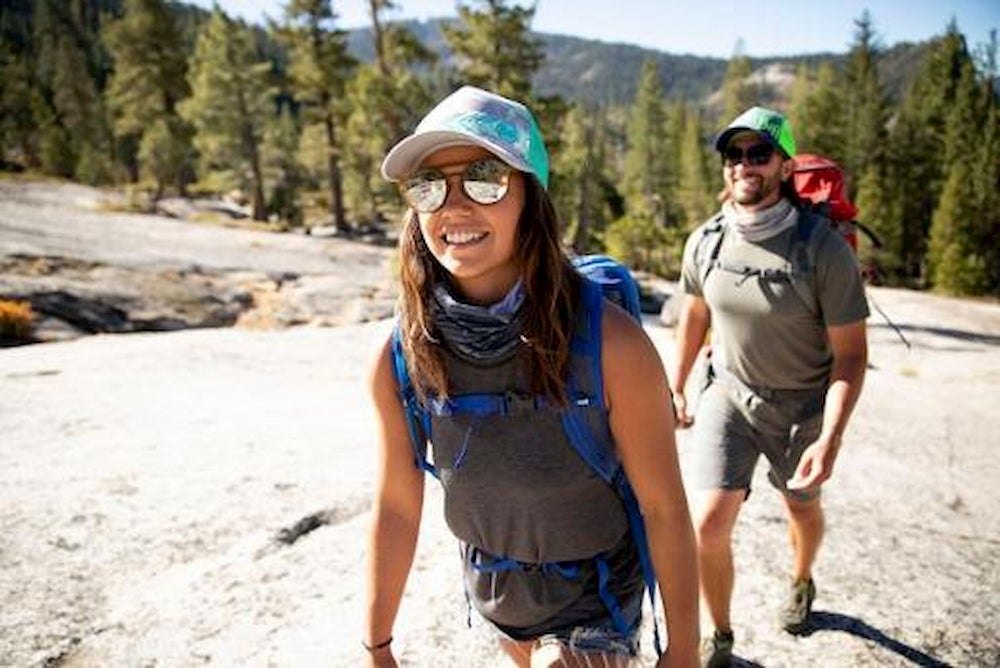 Used by professional athletes and reality TV stars alike, the Buff offers plentiful ways to keep the sun away from everything above your neckline. A UV-reflective Buff works wonders rain or shine, in the heat or the cold. Who could have thought such little fabric could do so much? Few backpacking gifts are as small, cheap and powerful as a UV Buff.
Buy Now: $16-18
Our love of Mountain House's backpacking meals has lead us to turn them into hand pies, eat them for Thanksgiving, and take them across the country. Their variety of flavors are sure to impress any backpacker you're gifting them to—just be sure to pick some up for yourself for your next trip.
Buy Now: $9-11
Keep your favorite backpacker's feet warm with these down camp slippers. These cozy slip-on style shoes are worth the extra weight for those chilly nights on the trail.
Buy Now: $75
The GSI Outdoors Infinity Mug might just transcend your backpacking kit and make its way into your daily life. With a cloth-wrapped insulated neoprene sleeve and handle, this mug is trail-ready, but might find just as much use at the office. Perfect to keep your coffee, mac and cheese or oatmeal in one place.
Buy Now: $7
There is nothing convenient about taking off your backpack to grab your camera and for most of us, that just made us less inclined to take photos while on the trail. Luckily Peak Design made the Capture clip, a way to securely and comfortably carry a camera on your shoulder strap with a quick-release so you can be ready for whatever crosses your path. Get this for the backpacker in your life who keeps coming back from trips with no photos to show for it!
Buy Now: $170
Give the gift of offline maps this season to a backpacker you wouldn't want to get lost in the backcountry. Equipped with downloadable maps and offline GPS tracking, this is essential for backpackers who don't always bring a map or as a backup if they get off course!
Buy Now: $30
A staple of Snow Peak's impressive product line, this titanium spork is a must-have for any backpacker. It's extremely strong and durable construction weighs in at just 0.6-ounces. That means this spork will add less weight to your pack than a single slice of bread! And at just under $10, you seriously can't go wrong with this gift.
Buy Now: $170

The need for ultralight gear while backpacking, means that you're probably going to be sacrificing comfort in the name of saving weight. But this is one product that manages to be super lightweight while also providing tons of warmth and comfort. At just 3.8 ounces, it's amazing to think that this bivvy is waterproof, windproof, and retains 90% of your body heat. Backpackers will get a huge upgrade in warmth, while adding less than 0.25 lbs to their pack. That's a win-win.
Buy Now: $22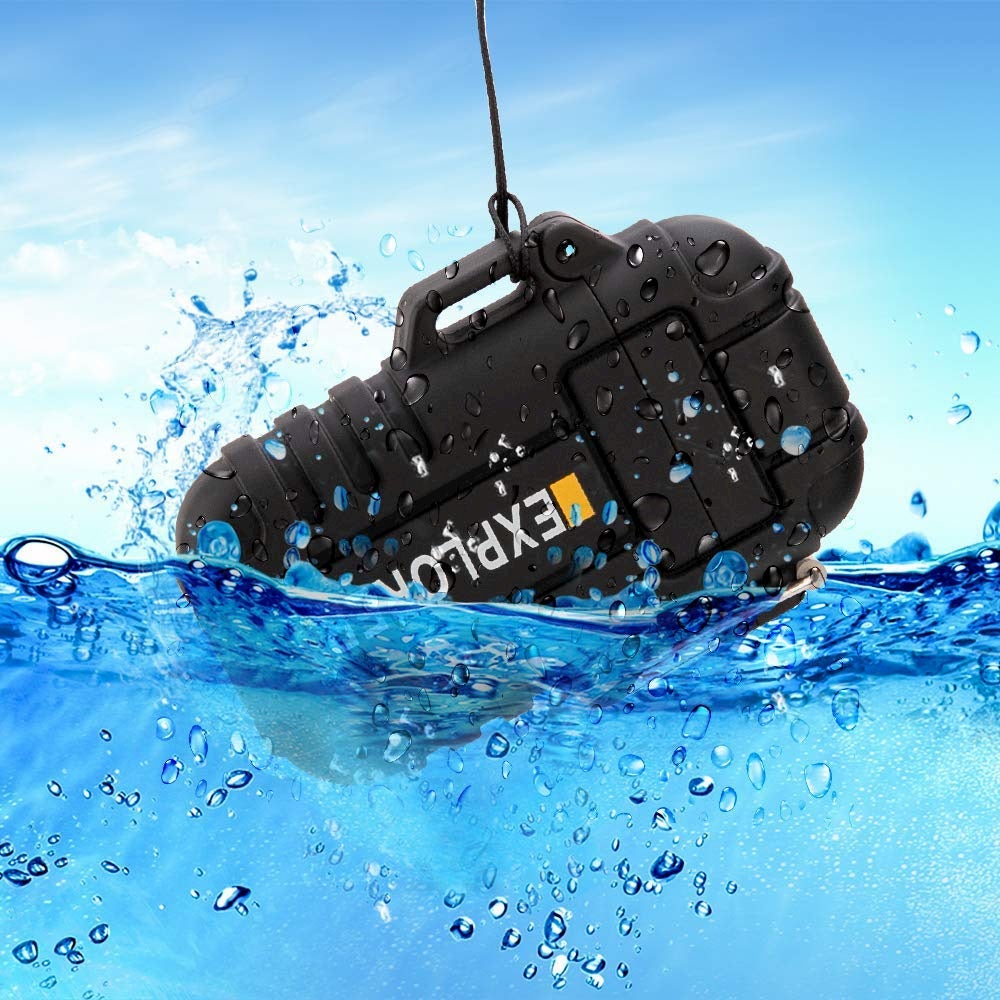 For backpackers, starting a fire without a stockpile of supplies is an unavoidable challenge. But with a couple clever bits of gear, even the most minimalist backpackers can have a reliable fire source. This waterproof, windproof arc lighter is one of those things. It doesn't use butane or gas of any kind—instead its nearly inextinguishable plasma arc is powered by a built-in rechargeable battery. And at less than two ounces, this is a gift that any backpacker would love to add to their kit.
Buy Now: $16
Just because you love backpack camping doesn't mean you should have to sacrifice all creature comforts—especially when it comes to your morning coffee. Having a high-quality cup of coffee in the backcountry isn't always a possibility. But Kuju's portable, pour-over coffee packets are some of the best gifts for backpackers looking to get their caffeine fix. The coffee comes loaded in a single-serve filter, which anchors to the rim of your mug. Now all you have to do is pour hot water into the filter and sit back as your mug fills up with some seriously delicious coffee; no extra equipment required.
Buy Now: $8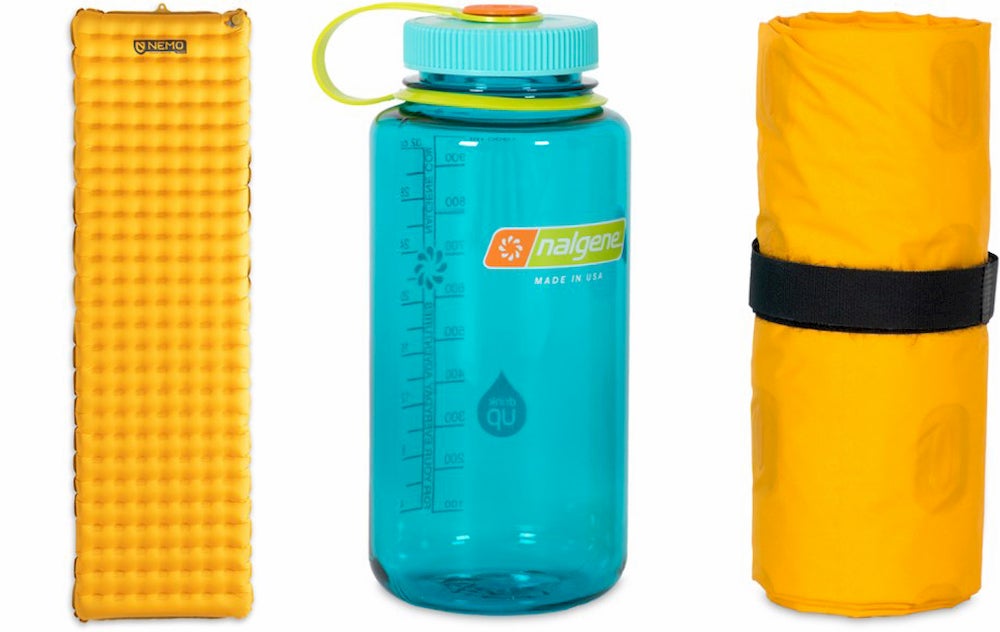 The Spaceframe™ technology allows for stable sleep, as it helps distribute weight evenly to keep hips and elbows from touching the ground. This is the perfect sleeping pad for backpacking. It weighs only 15oz (regular). The two layers of Thermal Mirror™ technology provide insulation to 10 – 20°F, helping avoid cold from the ground. The sleeping pad offers fast inflation without adding bulk, and can pack down to the size of a water bottle. It isn't the cheapest, but it is long lasting and provides maximum comfort.
Buy Now: $170
Backpacking comes with incredible benefits; incredible mountain scenery, solitude, and simplicity. If you've backpacked, you know it comes with its difficulties, too. One of them is that it'ss difficult to stay hydrated. Liquid IV helps make it happen. Liquid IV makes an electrolyte powder that keeps you hydrated for longer periods of time using Cellular Transport Technology (CTT). It's designed to keep you energized and high-performing during long days on the trail.
Buy Now: $30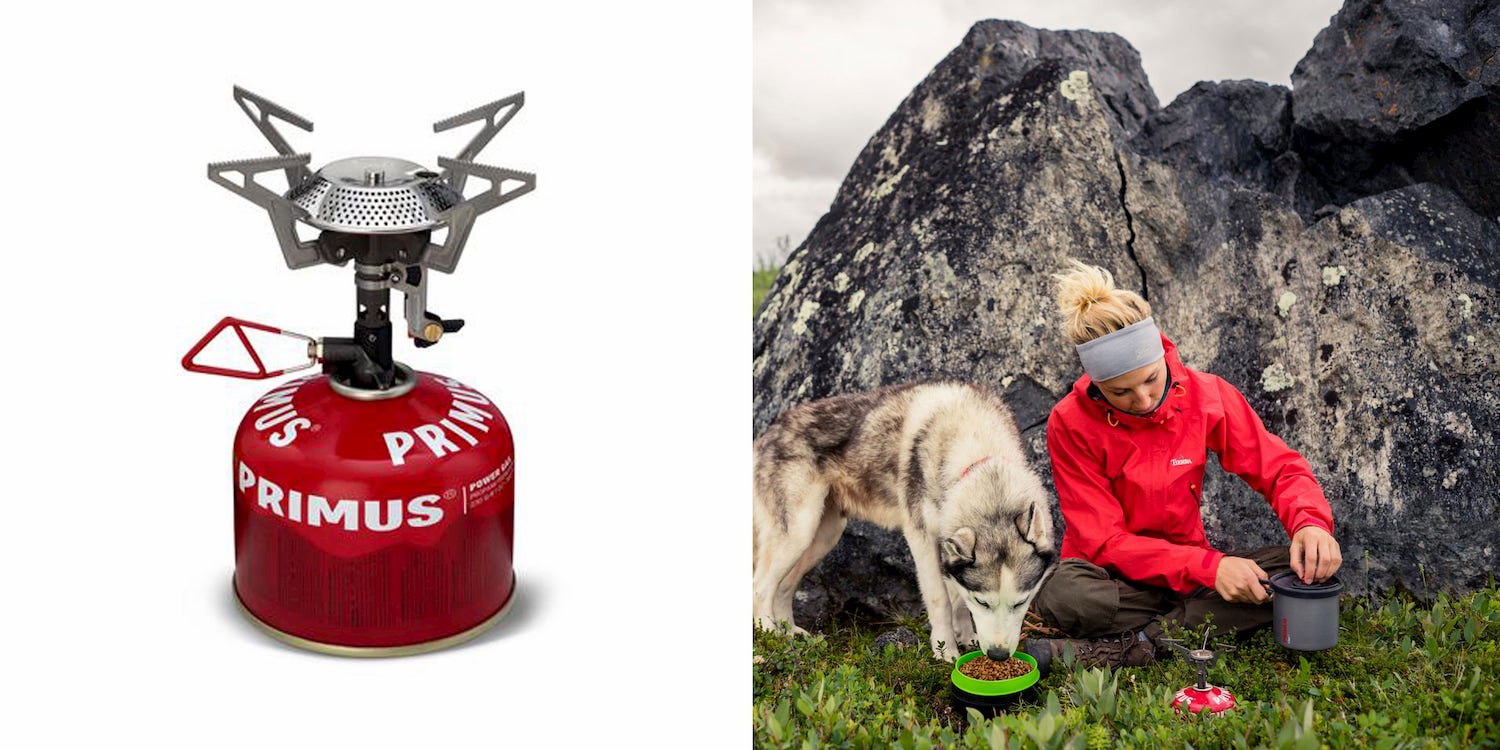 This backpacking stove is a must for backcountry cooking. It is a powerful backpacking stove and stays compact for easy carrying along the trail. There are four foldable legs that provide stability for large pots and frying pans. There is a built-in piezo lighter for easy lighting if you can't find your lighter. The valve allows for simmering control and the foldable knob helps keep your hands away from the flame. Every backpacker needs a lightweight and compact stove in their backcountry kitchen.
Buy Now: $60
This backpack from Ultralight Adventure Equipment is one of the best gifts for backpackers interested in shedding some weight on the trail. It has a full suspension internal frame and is durable. The pack carries loads up to 40lbs (remember this is ultralight). To quote ULA's website, "The Catalyst has consistently been among the top 5 most popular packs on the Pacific Crest Trails and the Appalachian Trail". The front mesh pocket, dual hip belts, and adjustable side pockets make it easy to stay organized. The pack weighs only 48oz, to keep you light on the trail, but can handle the toughest terrain.
Buy Now: $280
Popular Articles: