Lewis & Clark had it rough. They didn't have GPS to help them blaze their trail across the Pacific Northwest. And they didn't have The Dyrt to help them decide where to camp. You, on the other hand, have both. And you can still visit many of the now famous spots, discovered by these legendary explorers.
You won't be the first to discover the stunning scenery and thrilling wildlife that make up this corner of the country. But you can discover something new to you. Not only can you walk in the footsteps of Lewis and Clark, you can also check out some of best National Parks in the Country.
Camping at The Best Pacific Northwest National Parks
Here are our favorite Pacific Northwest National Parks, along with camping recommendations for each.
1. Crater Lake National Park, Oregon 
Take the family or hang out with other PCT hikers for postcard perfect scenery at one of the most celebrated parks in the world, known for its lake formed by a collapsed volcano. Take the Rim Drive to get views of the park's volcanic formations.
Recommended Campground: Mazama Campground
2. John Day Fossil Beds National Monument, Oregon
This dusty, high-desert park is known for its well-preserved layers of fossilized mammals and plants that lived in the region between five to 45 million years ago. The park is comprised of Sheep Rock, Painted Hills, and Clarno. Professional and amateur photographers alike are charmed by Painted Hills for its colorful claystone formations of yellows, golds, blacks and reds–best seen in the late afternoon. Tones and hues are ever-changing depending upon light and moisture levels.
Set about 15 miles southeast of Ukiah, Oregon, The North Fork John Day Wilderness is one of Oregon's most popular destinations to hike, backpack or horseback. Camping and fishing at Crawfish Lake and Baldy Lake can get a little busy during the summer, but they're still rewarding.
Recommended Campground: North Fork John Day Campground
3. Olympic National Park, Washington
Located on Washington's Olympic Peninsula in the Pacific Northwest, the park provides dramatic peaks of the Olympic Mountains and old-growth forests across numerous ecosystems. Backpackers and climbers love Mt. Olympus for its glacier and the park's rainforests and proximity to the Pacific coastline. Numerous historic lodges and rustic cabins prevail, and tents and RVs are more than welcome at its campgrounds and backcountry trail sites.
Recommended Campground: Shi Shi Beach Campground
4. Mount Rainier National Park, Washington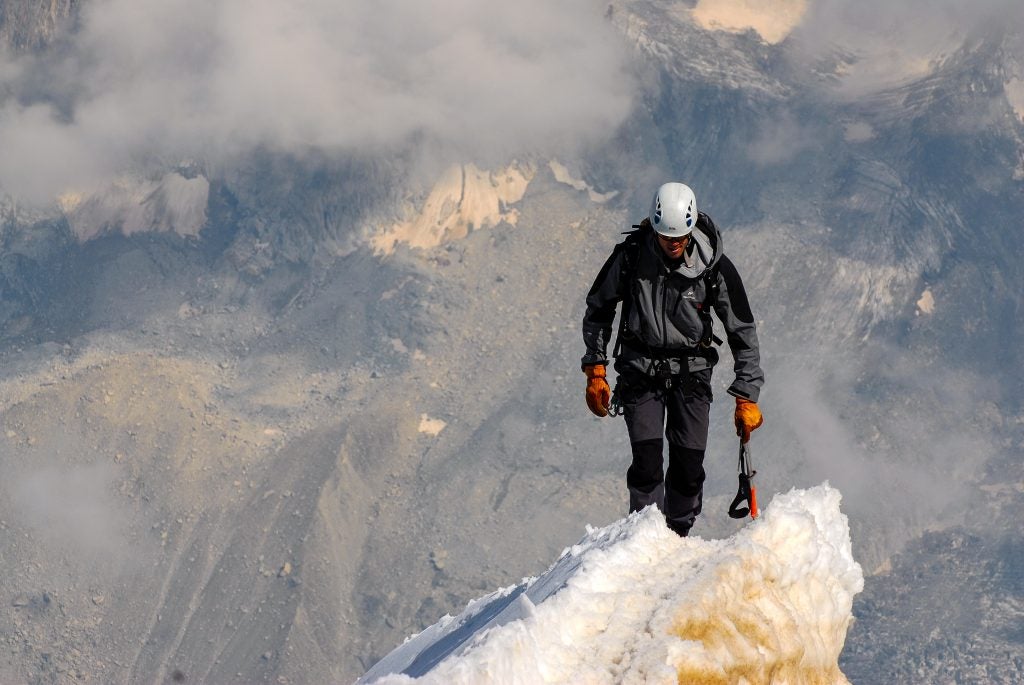 It's hard to miss this Washington icon as it boldly stands 14,410 feet above sea level. Mount Rainier, an active volcano, is the most glaciated peak in the contiguous U.S.A., and has spawned six major rivers for you to admire or refresh in. Vibrant wildflower meadows and ancient old-growth wood envelope its lower slopes.
Thousands of mountaineers summit Rainier, and generations of wilderness campers and hikers have made the trip just to experience 102-year old Wonderland Trail, the 93-mile footpath that encircles the mountain.
Recommended Campground: Ohanapecosh Campground
5. Denali National Park, Alaska
Check out the tallest peak in Alaska and immerse yourself in the wild. For more than a century, Denali's been a mecca for mountaineers and other climbers, pack-rafters, skiers, and dog mushers. As popular as the mountain itself are its toothed wildlife: moose, caribou, dall sheep, wolves and grizzly and black bears are all on the prowl on Denali's tundra, meadows, and hillsides. Smaller creatures like collared pikas, hoary marmots, red foxes, arctic ground squirrels and snowshoe hares are scurrying around, too.
Recommended Campground: Denali Viewpoint Campground 
6. Glacier Bay National Park & Preserve, Alaska
Sprawling across the 3.3 million acre Alaska panhandle region west of Juneau, this park features one of the world's largest international protected areas. Its temperate rainforest, wild coastlines, rugged mountains and dynamic glaciers and fjords make it a highlight of Alaska's Inside Passage. Glacier Bay offers infinite adventures for campers and photographers. Or, any soul seeking out fresh inspiration.
Recommended Campground: Bartlett Cove Campground
Ready to dive into one of these Pacific Northwest National Parks? We'd love to hear about your adventures. Leave a review of your campsite at The Dyrt, and you could win free gear from our friends at Lily Trotters and other great outdoor brands!
Popular Articles: