This article on RV camping in Bozeman is brought to you by Boulder Denim. Their flexible jeans give you style whether camping at the crag or sipping at the brewery.
---
The Rocky Mountains offer some of the most breathtaking mountain views in the U.S., and their massive range gives campers plenty of room to spread out. While many think the Rocky Mountain Range is synonymous with Colorado, some of the best-hidden gems of the Rockies are near Bozeman, Montana. This western college town is filled with breweries, live music and plenty of RV camping spots.
You can pick the best RV spot for you, depending on your overall travel plans and what activities you're looking to enjoy during the day. Here are 7 top picks for RV camping in Bozeman, MT.
Langohr Campground offers a perfect balance of proximity to Bozeman and gorgeous natural surroundings. The campground is in the Hyalite Canyon, which has stunning trails and fishing in addition to a reservoir nearby. In the evenings, get cozy around a campfire or make new friends in neighboring spots. The campground is a popular spot, so you will need to plan ahead to camp here.
"There is a nearby stream with great fishing. There are several short stroller or handicap accessible hikes or awesome single track hikes or mountains biking." – Abby M.
Price: $20-28
Number of sites: 19
RV sites: Yes
Fires allowed: Yes
Pets allowed: Yes
Visit Bozeman Hot Springs for a soak close to downtown Bozeman. It has multiple indoor hot and cold spring pools with natural minerals and a chlorinated outdoor pool. There are daily water aerobics classes and other activities to help you get stretched out and ready for a day of hiking. It's a very comfortable base camp for families who want a glamping-like experience without a high price tag.
"Awesome deluxe site with access to the hotsprings. Water was clean, power consistent, and staff was lovely." – Craig S.
Campground Details:
Price: $43-85
Number of sites: 58
RV sites: Yes
Fires allowed: Yes
Pets allowed: Yes
Since it's close to the central part of Bozeman, Bear Canyon Campground is convenient and suitable for campers who don't want to be too far from modern necessities. However, the RV sites are somewhat close together, and the winding roads in parts of the campground make it tricky to navigate with a large vehicle. So check your site reservation carefully to make sure your RV will fit comfortably.
"We had all the services except for cable. There is a camp store and pool. Up a little hill, and it was well maintained." – Susan V.
Price: $20-28
Number of sites: 25
RV sites: Yes
Fires allowed: Yes
Pets allowed: Yes
Deep in a valley in Custer Gallatin National Forest, you'll find the small and quaint Pine Creek Campground surrounded by trees. This shady forested campground is ideal for summer days when even the mountains are too hot. The site is generally quiet but has a short enough season that you'll want to book well in advance. The maximum length for RVs is just 45 feet, so larger vehicles will need to look elsewhere.
"Lovely site, good shade, and privacy. The hike is wonderful- beautiful scenery and shade, and the falls are spectacular." – Kathy L.
Price: $20-28
Number of sites: 25
RV sites: Yes
Fires allowed: Yes
Pets allowed: Yes
---
This article is brought to you by Boulder Denim.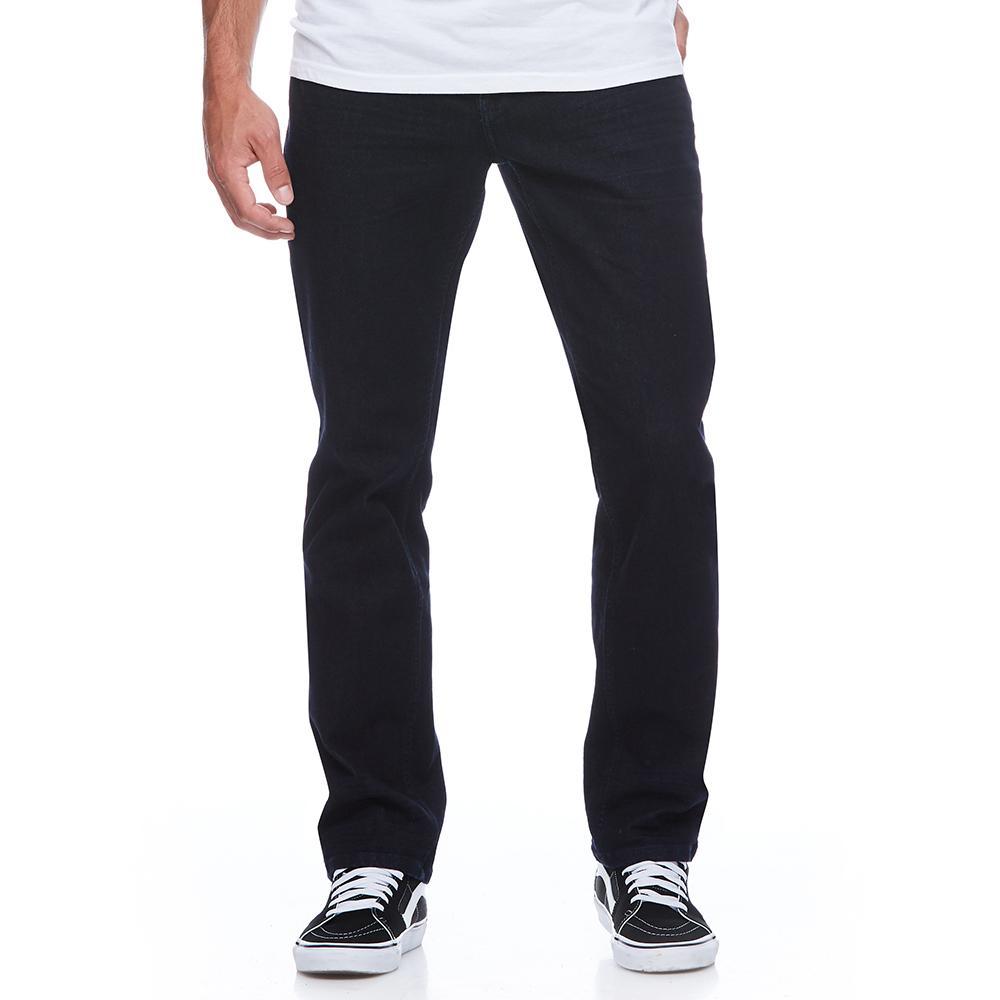 Their Pitch Black Athletic Jeans are comfortable enough to wear camping all weekend and are breathable enough to take hiking in the rockies.
---
Bozeman Trail Campground is actually inside Bozeman, close to breweries and other local businesses. Unfortunately, the campground is near the highway, which can be noisy at night, so bring earplugs if you're a light sleeper. Amenities include basics like showers, Wi-Fi, and picnic tables. Although it doesn't have a pool or playground, it's close enough to the parks and tourist attractions of Bozeman to keep your family entertained.
"The campground staff was extremely accommodating when I had to change my dates of stay and were very friendly. The Wi-Fi was ok, bathrooms were clean, and the sites were level." – Angela G.
Price: $30-60
Number of sites: 50+
RV sites: Yes
Fires allowed: Yes
Pets allowed: Yes
As its name implies, Yellowstone Edge RV Park is close to the edge of Yellowstone National Park. It's about 45 minutes from Bozeman but provides an excellent base camp for hiking and other local adventures, especially since it's right between Mt. Chisholm and Mt. Cowen. The showers and laundry facilities are excellent, so it's comfortable enough for a multi-day stay. Since it's designed for RVs, many of the spots are large enough for 65-foot RVs and large trailers.
"I lucked into this RV park as someone left early. Seems to be always booked and hard to get into." – Steve
Price: $20-28
Number of sites: 81
RV sites: Yes
Fires allowed: Yes
Pets allowed: Yes
Red Cliff Campground is nearly an hour south of Bozeman but is in the beautiful depths of Gallatin Canyon. Although RVs larger than 45 feet won't fit in most spots, families or individuals with smaller vehicles will enjoy the scenic location with abundant hiking nearby. Since cell service is limited, this is a great getaway spot for anyone genuinely looking to get off the grid. Keep in mind that the booking season starts in mid-May and usually ends around the third week of September.
"You may see elk, deer, and bear. There is a great onsite trailhead for hiking and horseback riding." – TMB.
Price: $20-$28
Number of sites: 65
RV sites: Yes
Fires allowed: Yes
Pets allowed: Yes
---
No matter how experienced an RV camper or hiker you are, you'll have a better time if you pick a campsite that has exactly what you need. Check out more on The Dyrt's full list of sites for RV camping in Bozeman, MT.