Maybe you've been there: camping in the high desert with frigid temperatures by morning and dry heat by midday. Garmont Footwear — former makers of ski boots — took that arid inspiration to create all-weather boots named after two international deserts: the Atacama Desert in South America and the Karakum Desert in Central Asia.
Garmont's Upcoming All-Weather Boots Tackle it All 
Atacama GTX for women are set to be released in fall 2018.
The Atacama GTX are geared toward women while the Karakum are made for men. Constructed out of Gortex with a soft over-layer, these boots are breathable while still being warm for those chilly mornings. They are lightweight with a vibram sole—perfect for going on a hike, hanging around the campground, or wearing to the pub.
"No one wants to change their shoes throughout the day," Bill Dodge, CEO of Garmont Footwear's North America branch, told us. That's why Garmont created the Atacama and Karakum, launching this fall 2018.
Garmont Footwear is Back with New Focus on Hiking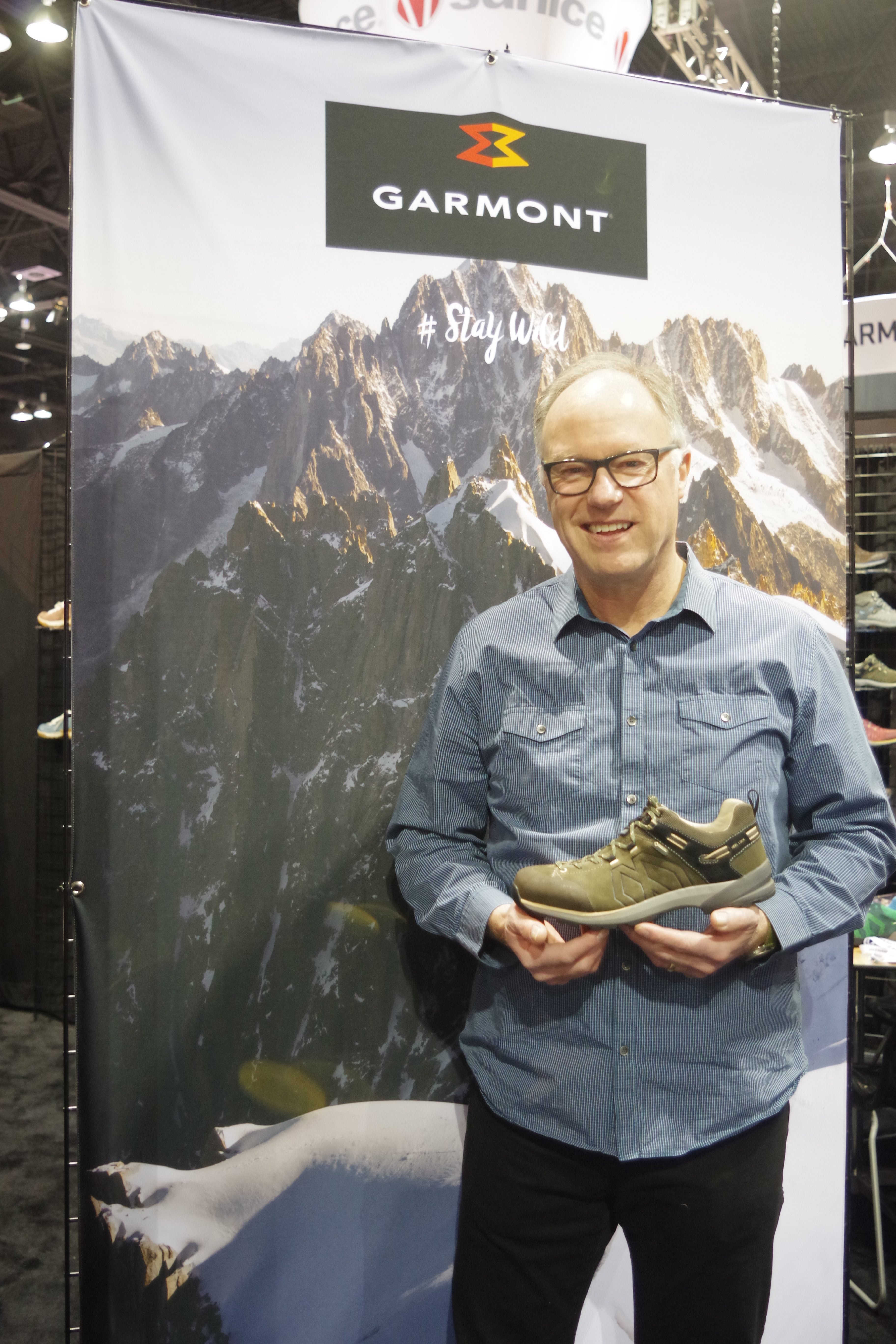 Bill holds up Garmont's Santiago Low GTX; the current breathable lightweight hiking shoe.
We caught up with Bill at Outdoor Retailer in Denver, Colorado where he chatted about Garmont's new products and the company's history.
Garmont was founded  in Italy more than 50 years ago, where the brand originally specialized in ski boots. However, Bill said when the ski boot business hit troubled times, Garmont nearly went out of business, and was forced to pivot its focus.

Now, after a two year break from the market, Garmont is back with shoes that specialize in the outdoors: from mountaineering to hiking to climbing.
Since the Atacama GTX and Karakum boots will not be released until this fall, check out the rest of Garmont's alternative outdoor footwear to see if they have shoes appropriate for your next big adventure.
Shop Now
Popular Articles: