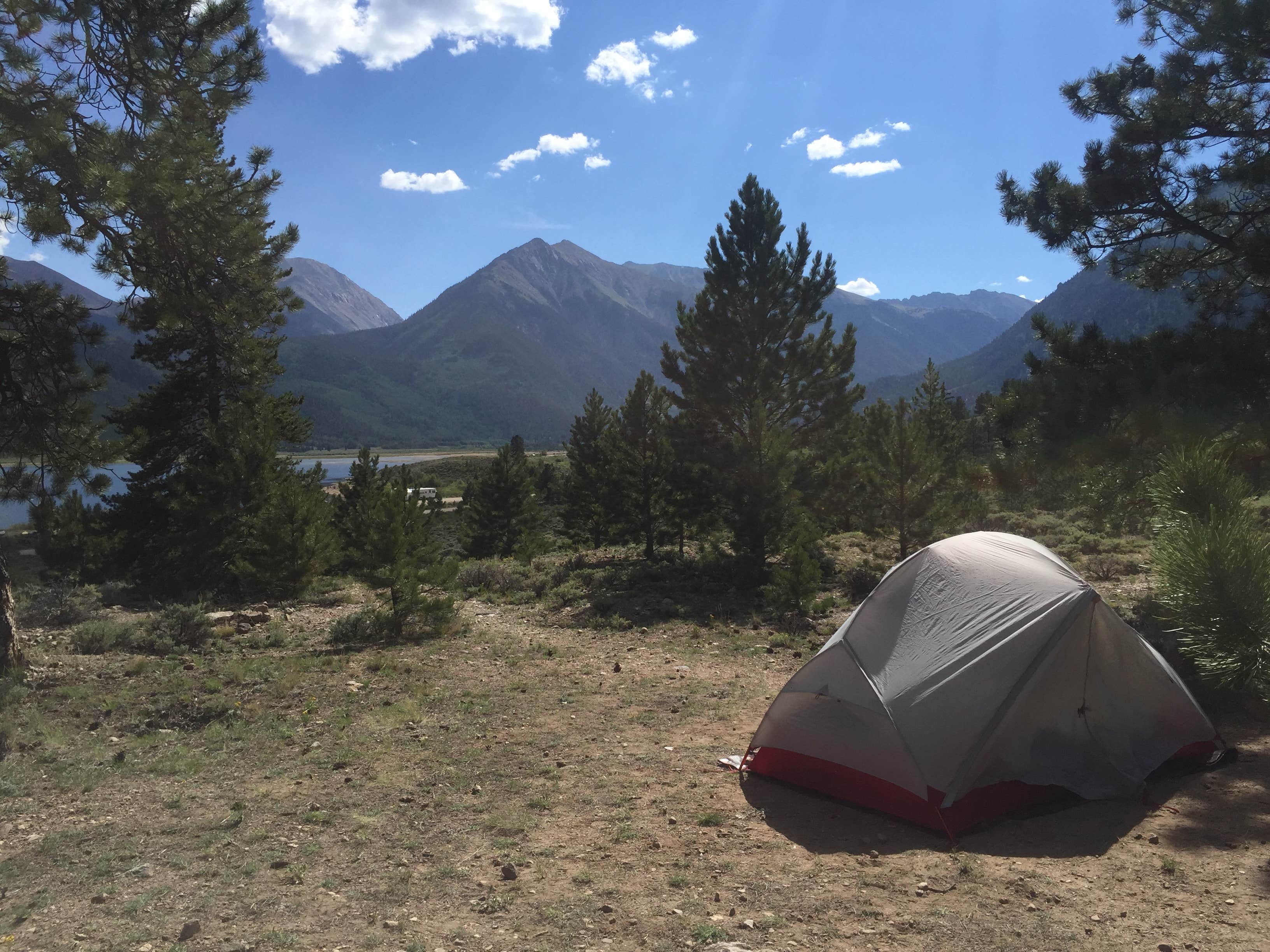 THE BEST Yurts CAMPING NEAR
Spencer Heights, Colorado
Top Spencer Heights Yurts Campgrounds
Recent Yurts Reviews Near Spencer Heights, Colorado
176 Reviews of 17 Spencer Heights, Colorado Campgrounds
d
Very nice, RV spots are awesome. But also very crowded.
We chose tent campsite 15 because the tent pad had more protection from wind off the lake than 16. Most sites have a stone lined walkway directly down to lake. Sunset views over lake from campsite. Nice spot to hang a hammock safely. Good T-Mobile cell reception. Non flush toilets in fair…
C
My wife and I loved staying here so much leaving was sweet sorrow. I can honestly say, I'd like to keep this one a secret. The bartenders were great! Some of the other help seemed to be a bit young and inexperienced so sometimes it's hard to get the higher end service this place could deliver.

This place is huge, beautiful, and nice. The showers were clean. There are all kinds of things to do on the grounds, plus you have quick and easy access to the Rocky Mountain National Park, Arapaho National Forest, and Roosevelt National Forest.

This is the most expensive RV park we've stayed at, and to be honest, the only thing justifying that is location. Right behind our row of RVs(Row A, on the edge of the park) was the road into Rocky Mountain National Park. We were a 5 minute drive from our lot to the Beaver Meadows gate into the…
Nice campsites, good area for RVs and campers. Host was really nice and informative. Currently a fire ban, no big deal! First come first serve sites here as well.

Freaking awesome!! Right off the granby lake. Designated campsites have a path to the lake below! They each have fire rings (currently no fires allowed 😞 - stage 2 fire restrictions, 8-19-21), picnic tables and poles with hooks for trash and other things you would like to hang up. There are…

I am terminal with cancer. When I met with Lori and her husband I was planning on staying long-term. Lori seemed eager to take my money and she did. Then she looked at me and said my car looks too Mexican and I Look to Black my car is not allowed in her Campground and I must change my attire to…

D

A fun snowshoe hike up to Ruby Jewel Yurt. This yurt is secluded in the trees and about a 3-6 hour hike up from the road when it is closed in the winter. This yurt comes with wood, wood stove, kitchenware, water pot for boiling, beds, and best of all a yurt journal (with tons of interesting…

This is a little bit of a hike in and you should know your route before you go to this location. Roads may be closed due to snow but that's part of the fun of getting there! This yurt is located in dense woods and very secluded. Jewel Lake is just over 2 miles away from this yurt. The lake is…

Easy hike up to Dancing Moose Yurt. This yurt would be good for a family, cross-country skiing, and snowshoeing. The yurt has pots & pans, kitchenware, woodstove, firewood, axe, table and chairs, mattresses, tp, paper towels, and matches.
You will have to hike in your own food and bring…
J
We stayed here for 3 nights with our 23ft motorhome. It is a easy accessible spacious campground that is well maintained. The host is very friendly and helpful.
Not a very good campground. Located on a slope. RR are very old and dirty. Staff and Manager or very unfriendly.