If you're camping for the first time, keep it simple. These 6 pieces of camping gear are (almost) all you need for a night at the campground.
---
So you've heard it—the call of the great outdoors. You're feeling the tug to shut off your electronic devices and breathe some fresh air, to look up at the skies instead of down at a screen.
There's just one problem: where the heck are you supposed to start?
If your friends are bugging you to finally join them for a camping trip, or you're venturing out for the first time on your own accord, chances are you don't have a stash of camping equipment ready and waiting. It might be tempting to cobble something together, but that could end poorly; even the best blanket fort doesn't hold up in the wilderness.
Don't give up hope, because you really only need six basic items to get started camping. They don't have to be fancy or top-of-the-line, but each serves a specific purpose that will help you level up as a camper.
6 Basic Camping Gear Items for First-Time Campers
Consider borrowing, renting, or buying used equipment for your first time camping. That way, you can get a feel for what you like and what you need.
1. Tent
Let's start with the obvious choice for camping gear, and get you some shelter. Before you go camping you're going to need a tent. If you're planning to do a lot of walk-in campsites, you'll want something lightweight that's easy to carry on your back. But more likely, you're driving to a campground and setting up right outside your car, so weight is less important.
Look for a tent with a simple set-up, and always do a practice run at home before you camp for the first time. You do not want to be stuck with a rapidly setting sun and no idea how to put your tent together.
Take a look at your tent stakes. Often, the ones that come with your tent aren't very durable. They work fine if you're camping on soft ground. But if it hasn't rained in awhile or you just want to make things easier on yourself, buy some sturdier tent stakes that are easier to hammer into the campground floor. (You might want to bring a sledge hammer, but a rock or your own strength will usually do the trick.)
It's also not a bad idea to try sleeping in your tent at home before you head to the campground. This will give you a chance to pitch your tent, and discover any malfunctions that might lead to a wet or cold night at the campground. Better to be wet or cold in your own backyard, and find a solution from there!
2. Sleeping Bag
Next, you'll need a sleeping bag. There are three main factors to consider when making your selection: temperature, insulation, and size.
Think about what time of year you're likely to camp, because that can inform your sleeping bag decision. Three-season bags are a good start; they're designed to keep you warm in temperatures from 20° Fahrenheit and above. They're not designed for camping in the snow, and you probably won't be doing much of that when you're just starting to camp. But they'll keep you warm on chilly nights, and they won't be suffocating if you find yourself camping on the hottest day of the summer.
Sleeping bags are generally filled with down or synthetic material. Down is more expensive, but it's lightweight and warm. Synthetic material is heavy, but cheaper and tends to do better in damp conditions.
In terms of size, look at length and width, but also consider how well the sleeping bag packs up. Some are extremely compact while others are more like giant, bulky marshmallows.
3. Sleeping Pad
A sleeping pad might sound like luxury camping gear, but it can be the the key to getting a good night's sleep while camping. Sleeping pads act as a cushion between you and the hard ground, but they also provide extra warmth and insulation.
There are three main types of sleeping pads:
Air pads: compact and lightweight
Self-inflating: adjustable and well-insulated but heavier than other options
Foam: lightweight and inexpensive but less comfortable and bulky to roll up.
The best option for you will depend on the type of camping you plan on doing. Don't be afraid to try them out before you buy — we promise it's totally normal to lay down in the middle of the store for a sleeping pad test run.
4. Portable stove
One of the greatest joys of camping is cooking up meals at the campground. And you're going to work up a serious appetite with all the campground fun. Consider a packable two-burner camp stove if you're car camping. This will give you the freedom to get adventurous with your campground recipes, without taking up too much space in your car.
If you'd rather keep it simple, or camp over the campfire, consider a single burner backpacking stove. Even if your meals will be cooked on the open flame, these little stoves are nice to have around for coffee or other side items you might need to heat up. (Baked beans anyone?)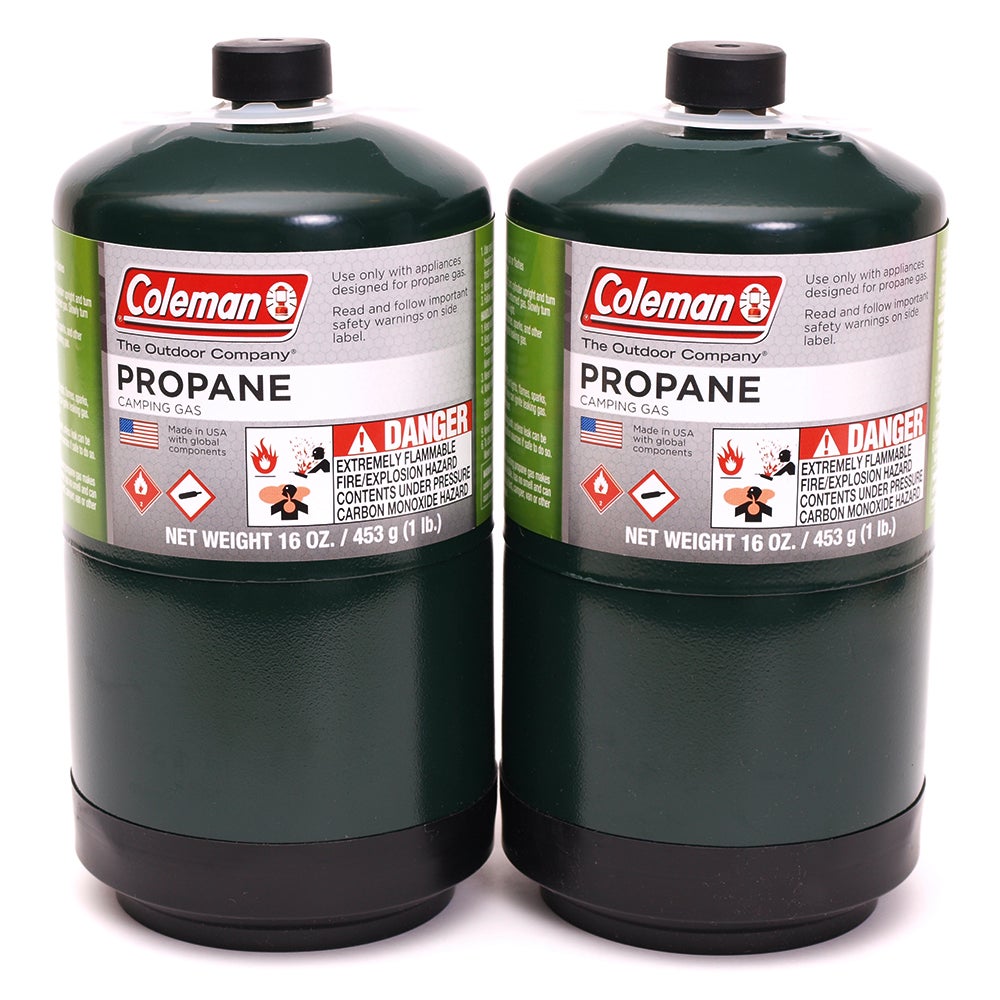 And don't forget to pick up fuel. Camp stoves typically run on propane (you'll see those dark green, tissue box-sized canisters in the outdoor section or by the register of your grocery store), or gas.
5. Headlamp
Headlamps sound like that piece of camping gear that nobody actually uses, like a pocket protector. We're here to tell you that not only will you use your headlamp while camping, but you'll love it. Headlamps provide essential light after dark whether you're looking for something in the tent, hiking after sunset, reading in your sleeping bag, or the inevitable: going out to pee in the middle of the night.
You'll notice that just about everyone at campgrounds will pull a headlamp around their neck or wrap one around their hand for easy access once it starts to get dark.
6. Camping Chair
Sitting on the ground might sound like a good idea — you are camping, after all — but tent life is so much better with a chair. Today's camp chairs fold up small and come with handy features like cup holders or tray tables. If portability isn't important, you could even sprawl out on a recliner or bucket chair. It may be camping, but that doesn't mean you can't be comfortable.
So, you have all the things? Dress in comfortable layers, pick up some food on the way, and bring your camper enthusiasm. You're all ready for your first night of camping!
Popular Articles: