It's a familiar campfire story. A couple goes camping, and in the middle of the night, they hear branches breaking nearby—the footsteps of something large.  Then a lumbering Sasquatch appears out of the darkness. For one couple in Kentucky's Mammoth Cave National Park, that became a reality. Sort of.
According to both park officials and WBKO News, rangers responded to reports of gunshots near backcountry campsites in the park around 2:00 am. The couple sleeping at one of the campsites told reporters an unidentified man with a gun had been looking for the creature that tore apart his campsite — what he claimed to be a Sasquatch.
Gun Shots at National Park Campground a Result of Alleged Bigfoot Sighting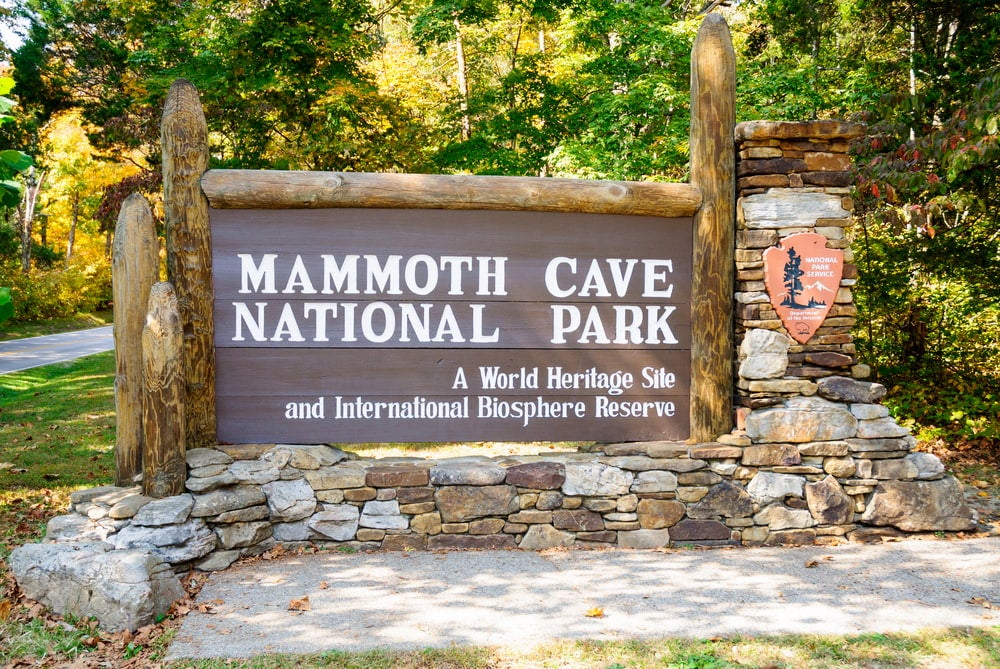 The couple told WBKO they heard "strange noises" in the middle of the night, and found a man who claimed his campsite was torn apart. The man reportedly told the campers, "I hope you have weapons," and revealed his own firearm. After returning to their tent, the couple heard gunshots outside the camping area. They dialed 9-1-1 and hiked 5 miles out of the backcountry to meet up with the Park Rangers.
While possession of a loaded firearm in national parks is legal in accordance with local laws, firing or hunting with a weapon is federally prohibited under Title 36. Mammoth Cave National Park Rangers would like to remind campers that the discharge of a firearm within the park is "strictly prohibited."