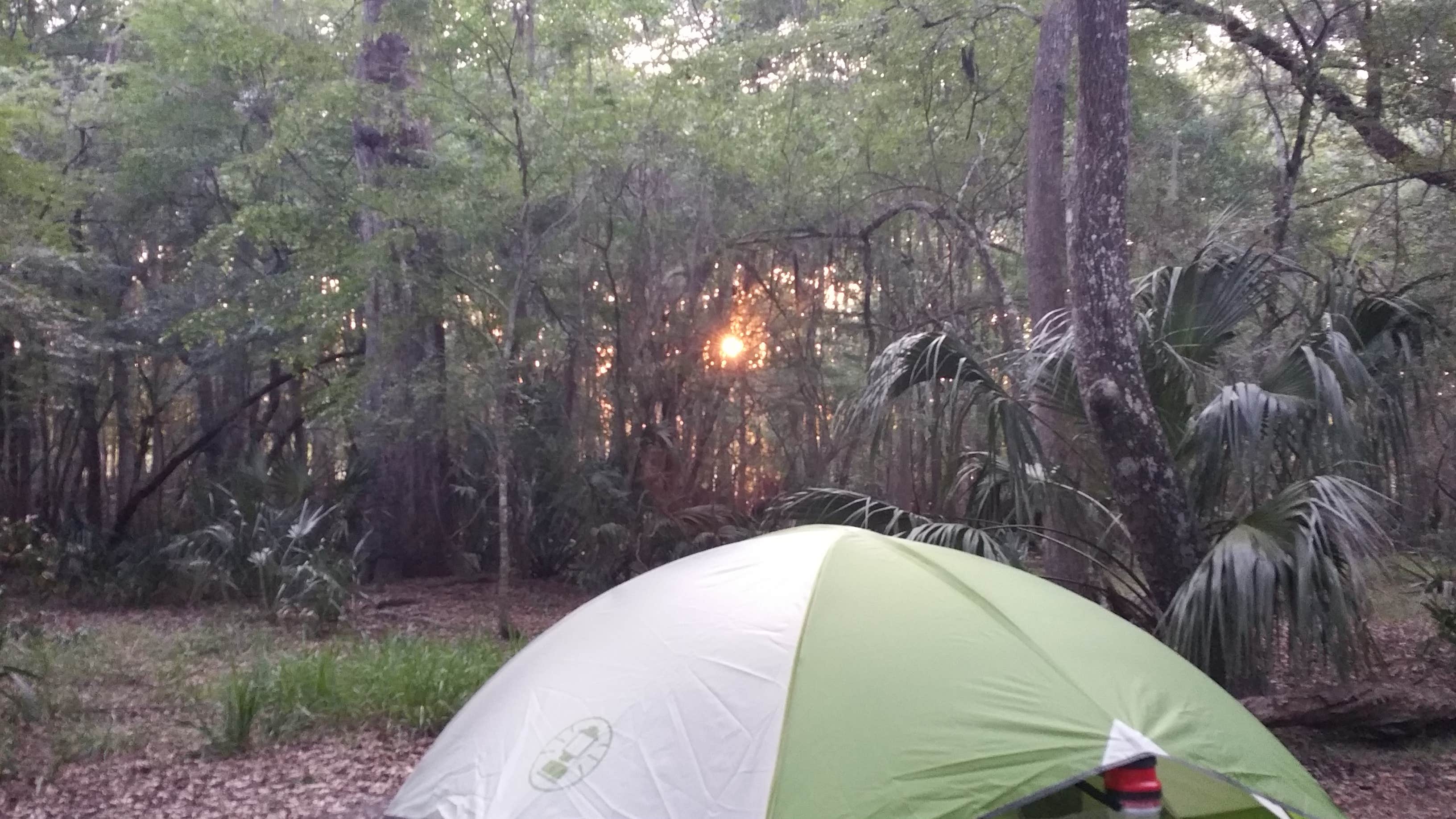 THE BEST Boat-In CAMPING NEAR
Up the Grove Beach, Florida
Top Up the Grove Beach Boat-In Campgrounds
Recent Boat-In Reviews Near Up the Grove Beach, Florida
91 Reviews of 16 Up the Grove Beach, Florida Campgrounds
K
You can walk to Publix and the restaurant at the marina. Great place great manager. Clean and fun
K
It is a smaller rv park that has electric and water. There are about 50% that live here. There are 2 unisex bathrooms with showers. The internet works, so does TMobile. It is walking distance to Publix and a restaurant/marina.
We stayed for a quick 24 hour trip on our way down to the keys. Kayaking was great and the campsite was perfect and private. There is lots of wildlife present so be sure to secure all food 😬 Would definitely stay again for more than one day as there is so much to do/see!

I lucked into this hidden gem of a campground on my way north from Fort Lauderdale.
The staff at the gate was super friendly and I was pleasantly surprised by the availability of sites because I rolled in on the Friday at the start of a holiday weekend.
There is a fishing pier, bike path along…

Nice water access to the Atlantic and the Golf cost, power, water, safari tents, nice showers, nice people, not to mach shade.

Close to beach, shops, restaurants, decent WiFi at the front sites, not so much at the River campground

The tent sites are a little small but most of them are shady and secluded with lots of trees and shrubs between! Good bathroom and shower, and lots of trails to explore, leading to a boat ramp and playground

We love Ortona! Our site, 29, waterfront! So many boats going through the locks. Unfortunately, the locks are still closed to people walking across. Very clean, good long sites, and very friendly! 59 amp, and water hookups.

This COE is very clean, large concrete sites, 50 amp, and can be sitting facing the water! Love this. Only 9 sites, and 5 boat slips I think.

A well maintained campground, The spaces are spacious , clean and well equipped. You can find Grill, fire pit and drainage for your RV. Park ranger are friendly.

My kids especially enjoyed the pump track and the skills course. The campground was nice and clean. We will come back for sure! We visited Coral Cove beach in Jupiter while we were there which was beautiful and the Indian River was so peaceful and amazing at sunset. We ate at Dune Dogs which had…

We had an awesome stay. Very quiet and relaxed. Wasn't much for hiking trails though and the camp groundsman kept finding reasons to come on to our camp and conversate for far to long. Friendly but to much so.
P
This campground is a Corps of Engineer facility with 51 sites with electric and water available. A dump station is onsite as you leave. Open year round the campground is set along the Caloosahatchee River where campers can watch the boats and manatees pass through the Ortona Lock. 
Nature abounds…
Jonathon Dickinson SP, Jupiter Florida Dickinson SP Large park with miles of paved and off road trails for biking and hiking. Lots to do, horse back riding, boat tours, discovery center, bird watching, off road bike challenge course. We've seen otter, tortoise, birds, eagles so far.Nice sites in…