This article about camping near Tucson, Arizona is brought to you by Banner and Oak. Their snapback hats and outdoor-inspired trucker hats are a great addition to your next camping or hiking trip.
---
As one might imagine, camping near Tucson, Arizona offers you all of the expansive and sparse desert beauty you can handle. Sleeping among mesquite trees and saguaro cacti, you will truly feel as if you have traveled to another world—even though you are less than an hour from the heart of Tucson's city center.
For those who enjoy canyons and mesas as well as breathtaking views of the stars, these campgrounds near Tucson will not disappoint.
---
This campground is located almost within the city limits of Tucson, only an 11-minute drive from downtown. Tucson/Lazydays KOA has loads of sites, mainly for RVs, and is a resort-style campground that has a number of amenities for guests to enjoy.
The variety of amenities you'll find here are sure to entertain the whole family. That list includes pickleball courts, fenced-in areas for your dogs, a BBQ restaurant, fireplaces at specific sites, as well as all of the more basic amenities you'd expect like laundry and hot showers.
"Lazydays offers just about anything you want, big, small, covered, uncovered, just name it. The sites are well set-up with a table and benches, and they are clean."– Ted S.
Campground Details:
Price: $21-40
Number of sites: 411
RV sites: Yes
Fires allowed: Yes
Pets allowed: Yes
---
Just 17 miles from Tucson, the Rose Canyon campground is nestled close to Mt. Lemmon's summit, making it a perfect spot for day use or overnight camping. The campsites are spread out among the hillocks that make up the Santa Catalina foothills, so you have a very secluded sense of privacy when you stay.
This campground store is seasonal, but the camping area's land is still open to hikers in the off-season. Be sure to bring your fishing pole so you can enjoy the angling in the nearby lake.
"Rose Canyon campsites are spaced out and quiet. The lake was about a half-mile walk from the campsite. There are also hiking trails close to the campground."– Jeramie D.
Campground Details:
Price: $24-145
Number of sites: 74
RV sites: Yes
Fires allowed: Yes
Pets allowed: Yes
---
Ten miles northeast of Tucson, you'll find the Molino Basin Campground, which offers hiking, biking, and wildlife viewing year-round. Campsites are scattered about the savannah grasslands, and the nearby Molino Creek runs seasonally.
The largest trailer or RV this campground can handle is 22', and you should pack in water as reports vary as to whether there is available water on-site. For the most updated information, we always recommend calling the campground directly.
"Great camp with lots of privacy, space, and views. Pet friendly. Nice restrooms. Streams and trails."– Sarah S.
Campground Details:
Price: $10-20
Number of sites: 36
RV sites: Yes
Fires allowed: Yes
Pets allowed: Yes
---
This is an excellent jumping-off point to visit the famous town of Tombstone, plus a handful of other Western ghost towns. The Kartchner Caverns campground itself is 53 miles from Tucson. The longer drive may deter a few, but once you arrive, you won't need to go anywhere else to make it a thoroughly memorable trip. The stunning mountain views and nearby caverns are enough to give you days of diversion. There is a number of amenities on site, such as showers, drinking water, electrical hook-ups, and dump stations.
"The State of Arizona has done it again with the Kartchner State Park. The campsite is beautiful in a way only the desert can be, and Kartchner Caverns is breathtaking."– Liz A.
Campground Details:
Price: $21-40
Number of sites: 64
RV sites: Yes
Fires allowed: Yes
Pets allowed: Yes
---
The secluded campsites at Colossal Cave Mountain Park are nestled among mesquites, just about 40 miles from Tucson. This campground is accessible to RVs, however, larger RVs may have trouble maneuvering into parking spots. If you're traveling in a large RV, we'd definitely recommend calling the campground ahead of time for more information.
There is drinking water available, and you can have fires as each site is equipped with a picnic table, fire ring, and grate—but you must bring your own firewood. The Colossal Cave tours are highly regarded, ranging from one to three hours long.
"The picnic tables were nice, and the entire canyon was just beautiful. It's also a simple drive to Saguaro National Park (East) as well."– Brad F.
Campground Details:
Price: $5-20
Number of sites: 38
RV sites: Yes
Fires allowed: Yes
Pets allowed: Yes
---
Located on the west side of the Tucson Mountains, Gilbert Ray Campground lies in the gorgeous Sonoran Desert. Tent campers should note that there are only 5 campsites available for tents—the rest are for RVs.
There are dump stations, water & electrical hook-ups, plus picnic tables. However, there are no showers on site and wood fires are strictly prohibited due to the high fire risk in this severely dry environment.
"Clean, scenic, and with decent bathrooms and showers. There is no shade, but you're in the desert, so that is the expectation. The sky is beautiful at night and sunrise/sunset is otherworldly."– Catherine C.
Campground Details:
Price: $10-20
Number of sites: 135
RV sites: Yes
Fires allowed: No
Pets allowed: Yes
---
The Catalina Campground, which is only a half-hour drive from Tucson, is truly gorgeous when the wildflowers bloom in March and April. But, luckily, wildflowers or not, this campground is open all year round for outdoor adventurers.
The place's history is exciting, with legends about the lost Spanish mine with an iron door or the mining camp owned by Buffalo Bill Cody. The campground itself is a clean, well-designed campground with four loops that offer basic amenities like water, showers, and electric hookups.
"The views are unreal! It's nestled up against the Catalina mountain range with great views of the mountainside."– J K.
Campground Details:
Price: $22-40
Number of sites: 120
RV sites: Yes
Fires allowed: Yes
Pets allowed: Yes
Camping near Tucson brings you face-to-face with the stark beauty and the rich history of the desert. These campgrounds are just the beginning of what could be an epic camping journey in southern Arizona. For more great camping options, check out The Dyrt's full list of the best camping near Tucson, Arizona.
---
This article about camping near Tucson, Arizona was brought to you by Banner & Oak.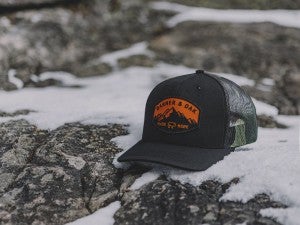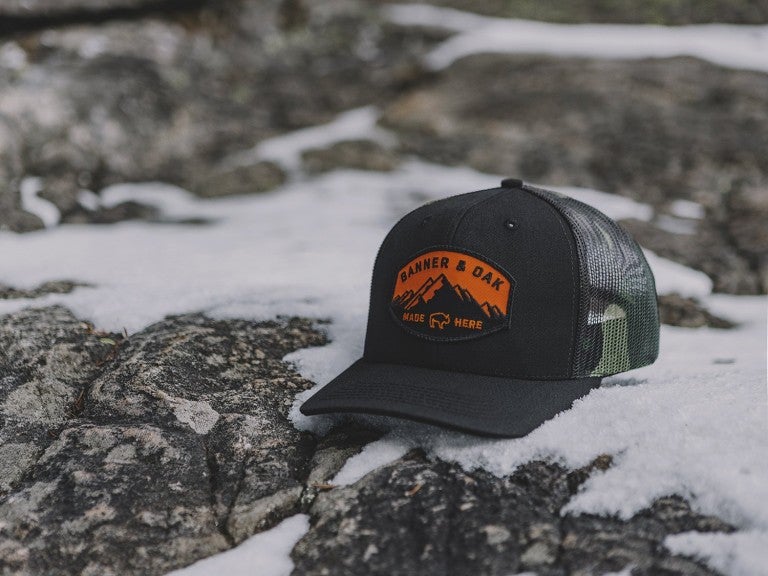 Look sharp for your next outdoor adventure by learning how to get sweat stains out of a hat—it's a must-know for all hat wearers.
---
Popular Articles: