There is no rigid definition for being "outdoorsy" or "adventurous". Instead, loving the outdoors puts someone on a colorful and complex spectrum. People display their enchantment for wilderness in countless, unique ways. Be that through their lifestyle choices or the activities they're passionate about (or downright obsessed with). You could be a surfer, or a backpacker, an angler or a climber, or maybe you're all of those things combined and more. Something that seems to unite all of these outdoor-loving folks, is road trips.
There's something special about jumping in the car with one of your best friends, or a group of them, with the pervasive, static-electricity-feelings of freedom, excitement and anticipation. Heading out into the unknown and being spontaneous makes for the best road trips, but sometimes a little planning won't hurt.
The Best Road Trip Apps of 2020
We've listed the best road trips apps of 2020 that make the hard parts of road trips easier, so you can spend more time having fun, and less time worrying about your "plan".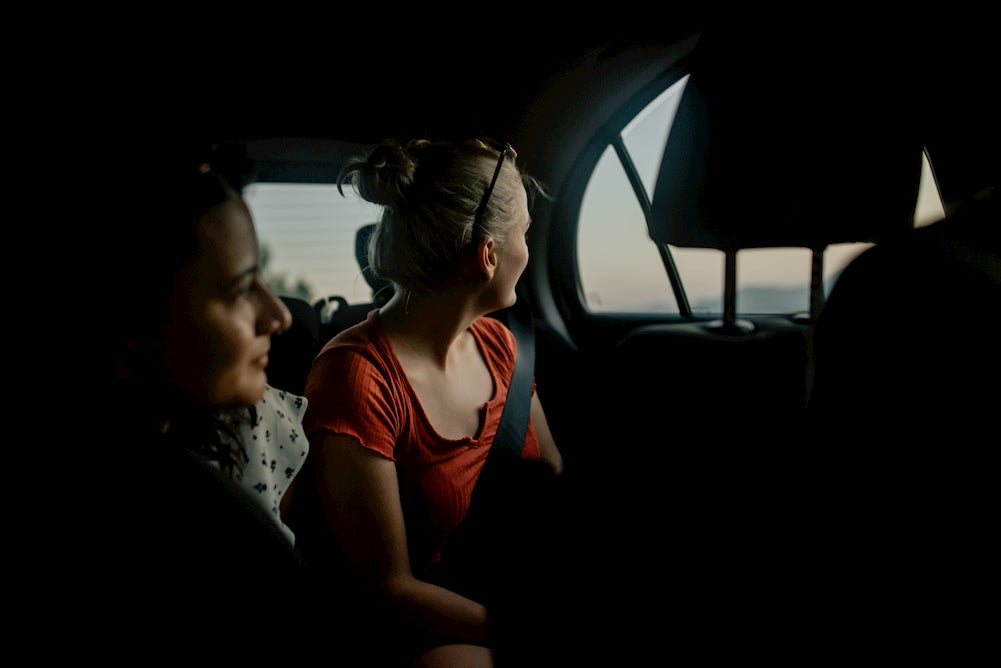 1. The Dyrt PRO — For Camping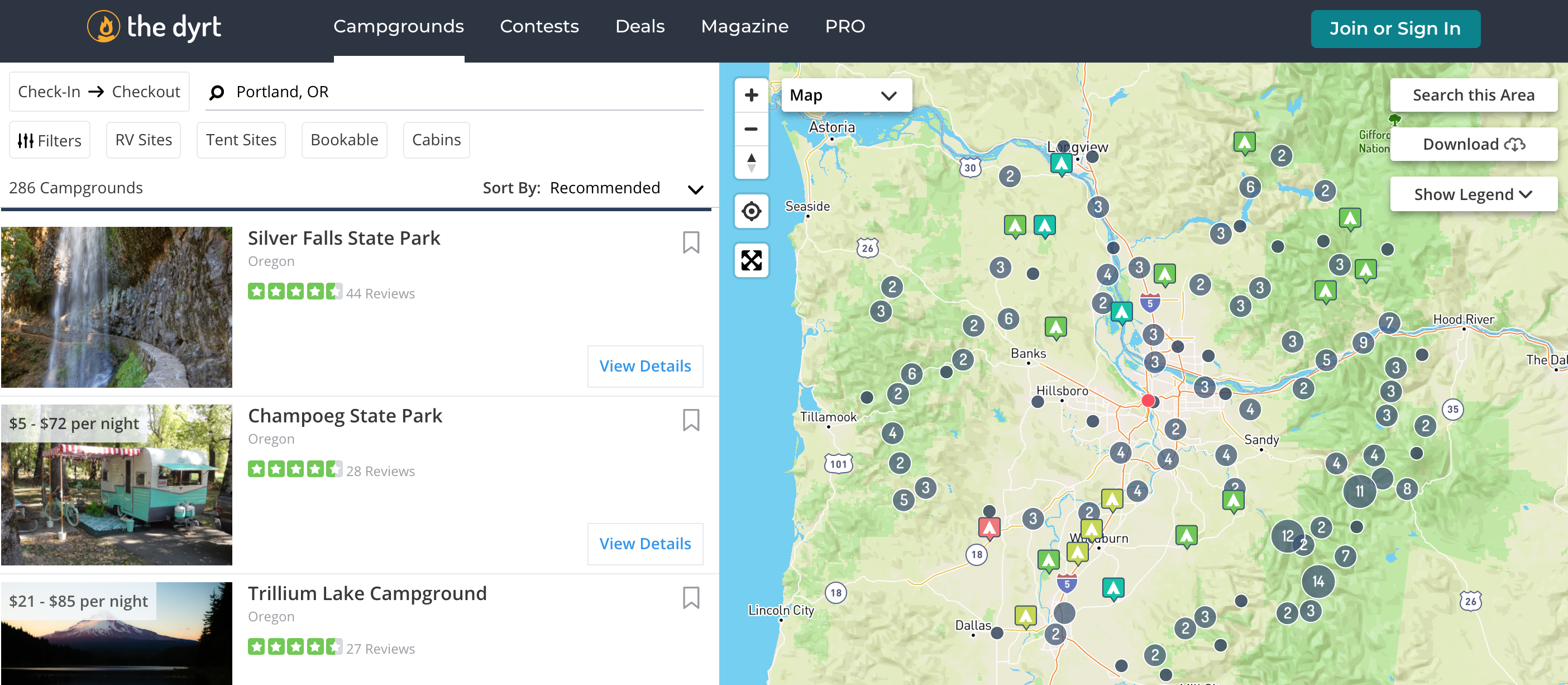 The Dyrt PRO allows you to download large areas on a map that include all of the campgrounds in that area. This is incredibly helpful if you drive into an area and lose service, but still need to find your next campground. With The Dyrt app, you can also make lists of campgrounds, so you can bookmark all of your intended camping sites before your trip.
2. Road Trippers — For Planning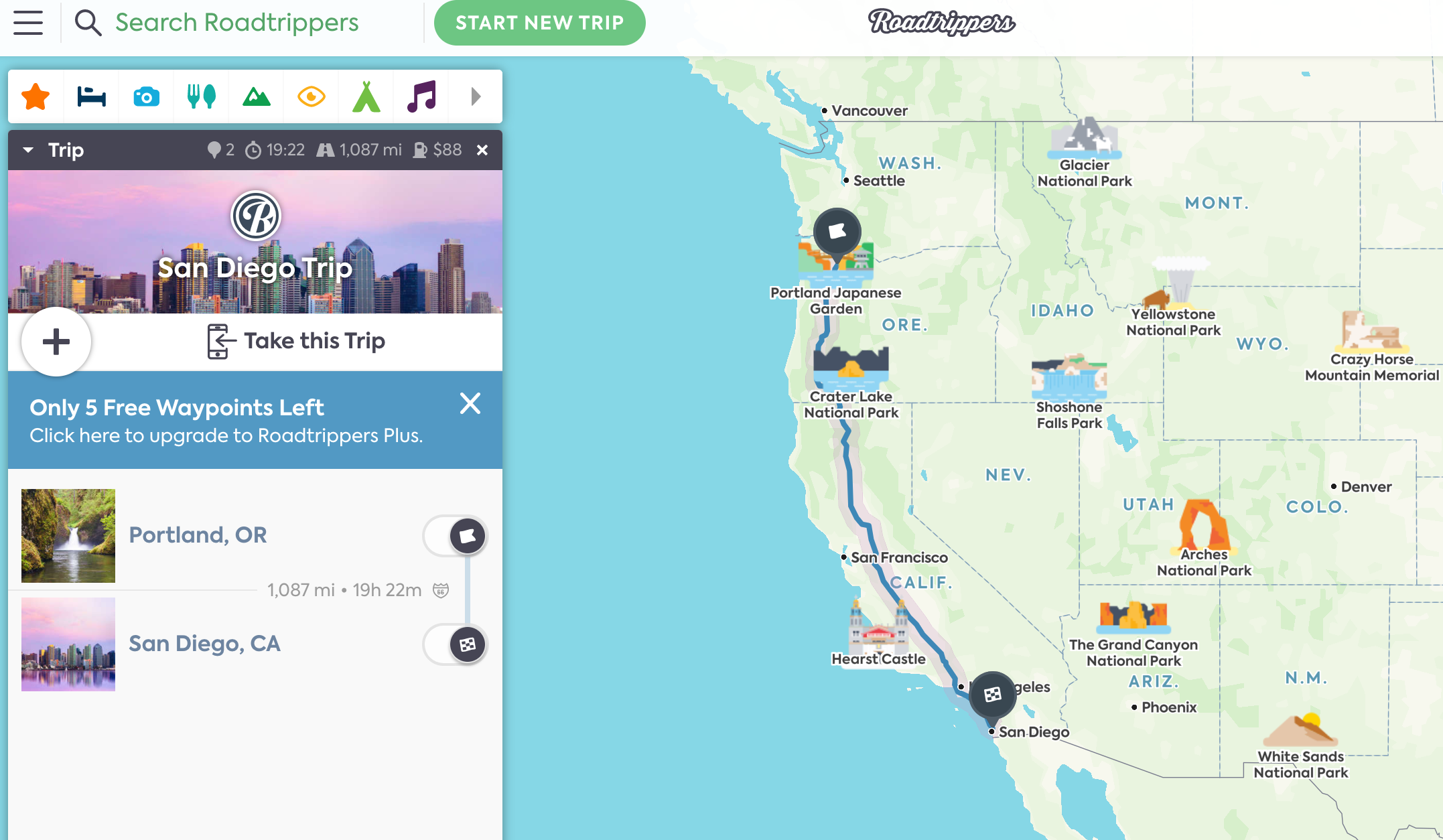 I am a huge fan of Roadtrippers. Not only is their site design super fun, but their search features and map display are incredible helpful to plan your trip.
You can search for and add destinations for your road trip itinerary and see suggested routes. There are also colorful icons displaying popular points of interest that you can easily add to the list. The free version only allows you to add 6 destinations, but with the paid app, you can add unlimited destinations to your trip planner. The app will also calculate trip time, mileage and approximate gas cost. This is easily on of the best road trip apps for 2020.
3. Waze — For Traffic Reports
Google Maps and Apple Maps are great for showing you the point A to point B route. But what sets Waze apart is that it uses its community of users to provide the latest (up-to-the-second) information about traffic, accidents, speed limits and police warnings. It's also a great way to find alternate routes when you're in traffic in an unfamiliar city.
4. The Outbound Collective — For Local Info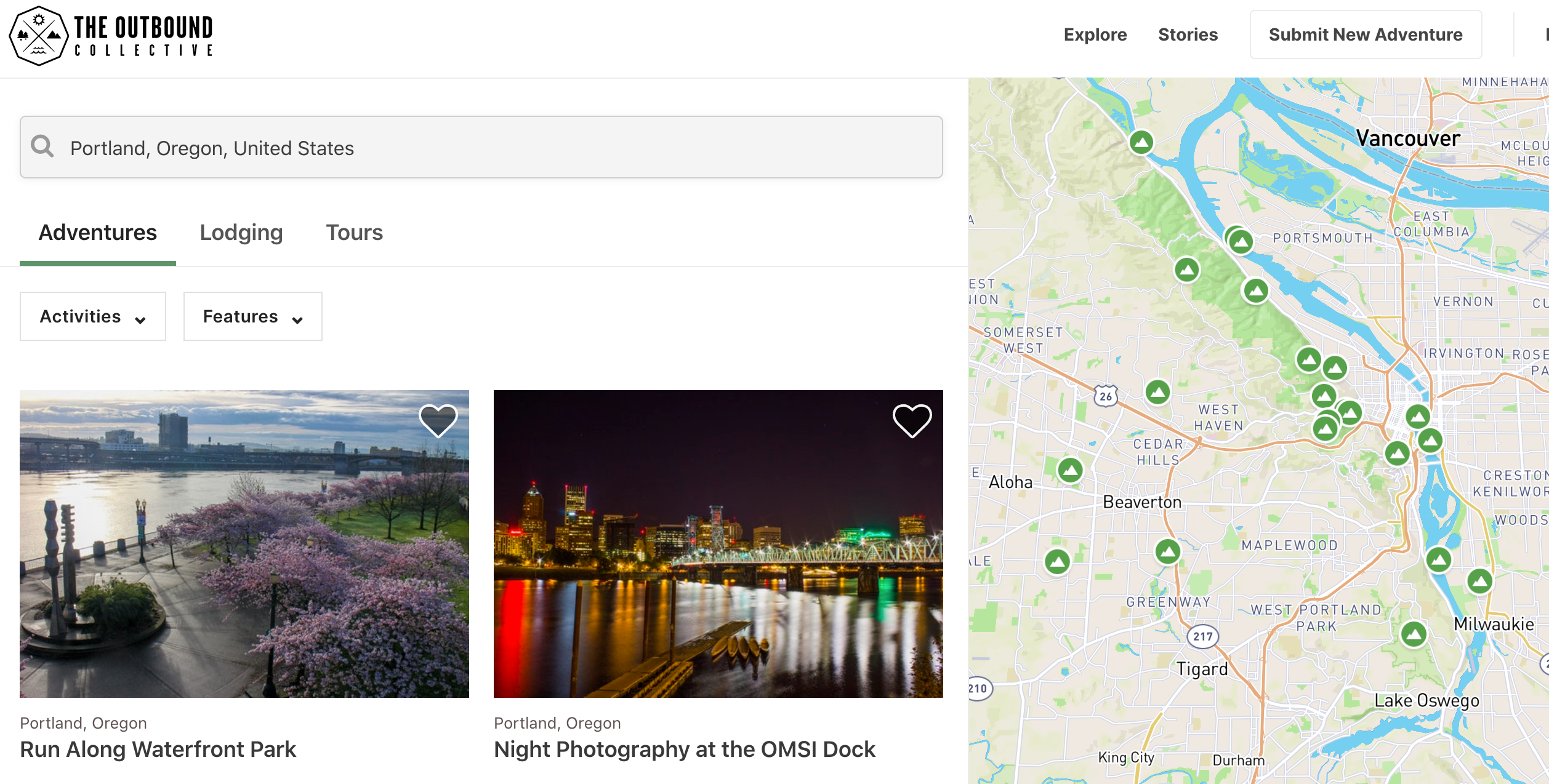 The Outbound Collective provides recreational information for an area given by locals. It's basically a travel agent in your pocket. The app lists different recreational opportunities like hikes, cliff jumping, stand-up paddle boarding, and much more. There is detailed information about each activity and includes photos, reviews and places to stay nearby. There are also trip reports, trail descriptions, packing lists, mileage and suggested skill level for activities. The Outbound staff consistently fact-checks the information for accuracy.
5. Fuel Up — For Finding Gas
Google Maps and Apple Maps can be a great resource for finding gas stations, but if you're low on gas and. Fuel Up allows you to find gas stations along your route and gives you directions. It also compares prices so it's easy to find the cheapest gas stations and you can filter for diesel.
6. Hotel Tonight — For Finding a Bed
If you need a break from camping or sleeping in your car, Hotel Tonight is fantastic for finding hotels and hostels on the fly. All of the hotels listed are at least 3 stars and are categorized as basic, solid, hip or luxe. There are great deals, but be aware that you cannot choose your room type, so you could end up with two twin beds are a just-okay view.
7. All Trails — For Hiking Along The Way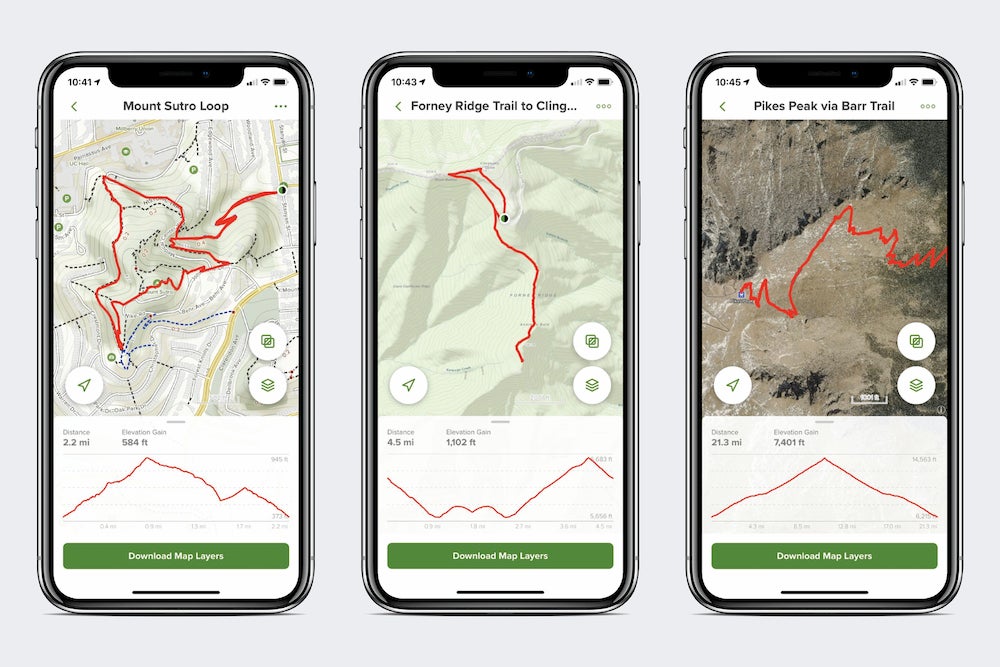 All Trails is a favorite among the outdoor community. It is a great app for finding day hikes or backpacking trips during your road trip. The app includes important information about each hike, like mileage, elevation gain, difficulty level and offers downloadable with their pro subscription. All Trails has a tremendous following, so there are plenty of helpful reviews that provide in-depth information about each trail. Not only is this one of the best road trip apps, but it is an powerful resource if you generally enjoy hiking and backpacking.