Backpacking and camping are some of our favorite activities here at The Dyrt. Gathering around the campfire means high quality time with your friends and family while enjoying delicious meals. Cooking in the backcountry can be tedious, though. That's why we've partnered with Campfare, a company dedicated to creating delicious, ready-to-eat meals that are made with healthy ingredients for an active day of adventure.
Campfare's Pre-Hydrated Portable Meals are Backpacking Dinners Done Right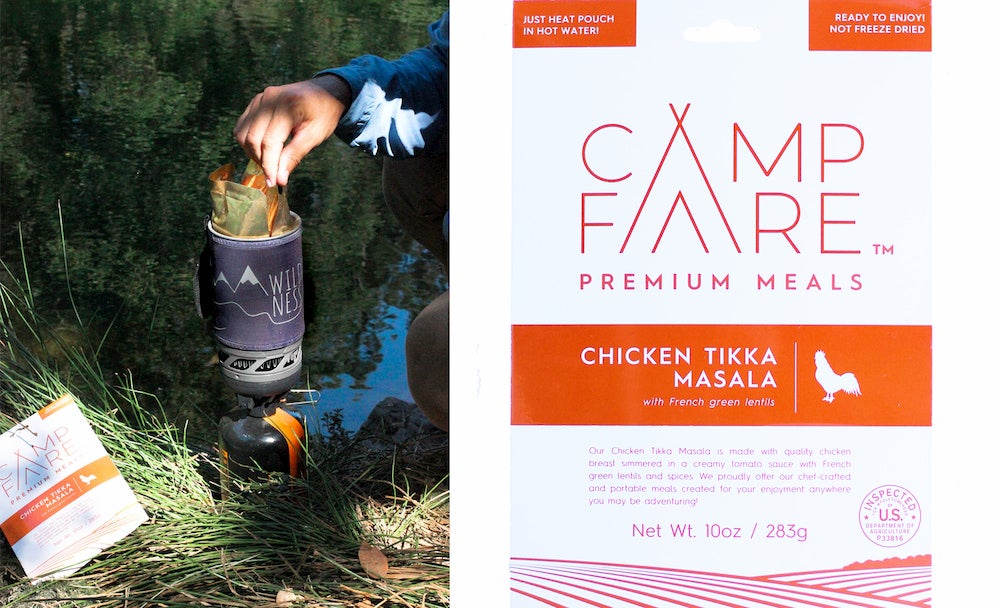 Andrew Sarda is the genius behind Campfare. He is an executive chef, outdoorsman and world traveler. While spending time on the trail and traveling, he identified the opportunity to provide a better dining experience for travelers and campers alike. He paired his experience as a culinary director in New York and intensive research to bring delicious cuisine into the backcountry.
Campfare's Tikka Masala is one of our favorite meals to enjoy after a long day of heavy mileage or after a big session at the crag. It's made with natural chicken breast simmered in a masala spiced creamy tomato sauce with French green lentils. Yes, it's as delicious as it sounds.
Since these meals are fully cooked and aren't freeze dried, they are ready in 2 steps: just submerge them in hot water for 2-3 minutes then tear the pouch open and enjoy! Simple as that. Campfare's products don't require refrigeration and they are shelf stable for 5 years. Buy Now