Campgrounds near Big Falls , Minnesota
The Dyrt App
The #1 Camping App
Camp with confidence with the highest-ranked camping app for both iOS and Android. Search more than 1 million listings, reviews, and tips for campsites across the U.S.
Enter your phone number to get the app.
The Dyrt App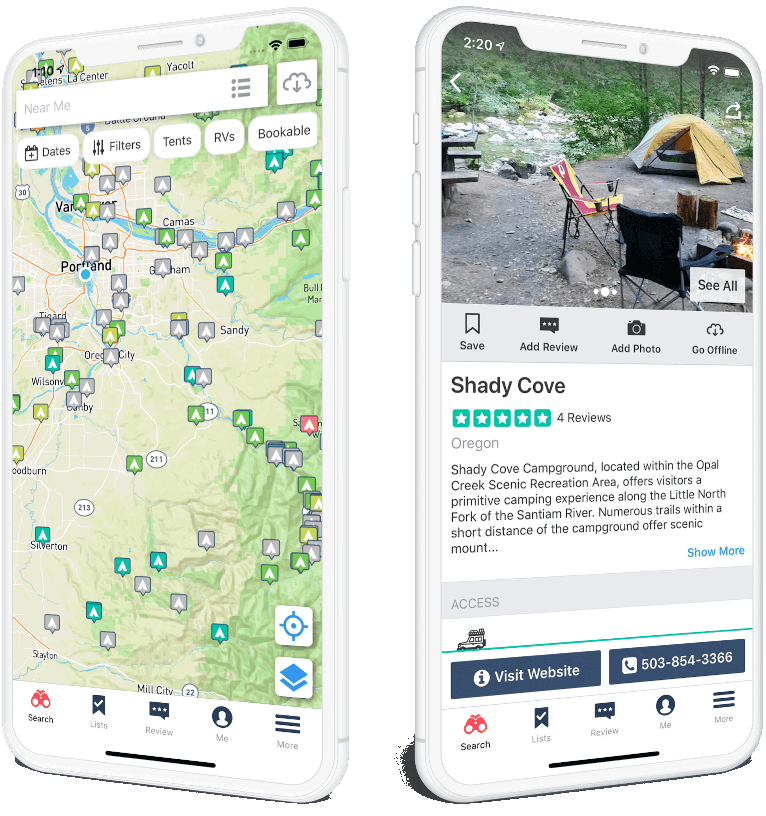 Most Recent Big Falls Camping Reviews
Listen to the Rapids
We called ahead and were set aside site #17 because we wanted to be close to the river. However when we arrived that site was taken by a large 5th wheel. We were greeted by the friendly host on arrival and he said that he had overlooked our reservation but he had plenty of room for us still- the entire backside of the campgrounds were open so we took site #11- which was way better as #17 was close to other campsites and we ended up back in a spaced out area among the tall shaded Norway Pines. Someone used a chainsaw to cut firewood at 9:30 at night which was not appreciated, but they were done quickly. Otherwise things were quiet.
Very clean well tended area. Family friendly. Dog friendly on a leash. Porta-potties available while main bathrooms were closed due to COVID. Good power. Electric only sites. Self contained. Longer rigs (25 feet plus) may fit better near the front row and shorter ones (we have a 22 foot trailer) would do better in the back. A few paved sites. Mostly gravel or solid ground otherwise. Donated firewood available (hot and fast burning cedar). Beautiful overlooks of the river. Tourists made stops at the pavilion through the day, so being in the back row was nice and quiet.
Overall a pleasant and calming stay.
Camp among huge pines
Camp among huge pines next to beautiful rapids, and be lulled into relaxation by the sounds of the Bigfork River. Clean bathrooms and showers, handicap accessible areas, and the community is working hard to make even more areas accessible. Friendly community, with a charming main street, with stores stocking almost anything you might have forgotten, gas station, grocery store, hardware store and gift shop, liquor store, motel, log furniture and home builder, fabrication, automotive and heavy equipment repair shops, and more. The campground is one of the most beautiful places in Minnesota and a great overnight stop on your way to Canada! Dedicated horse camp, and easy access to horse and ATV trails, make this a great place to purse many avenues of fun!!