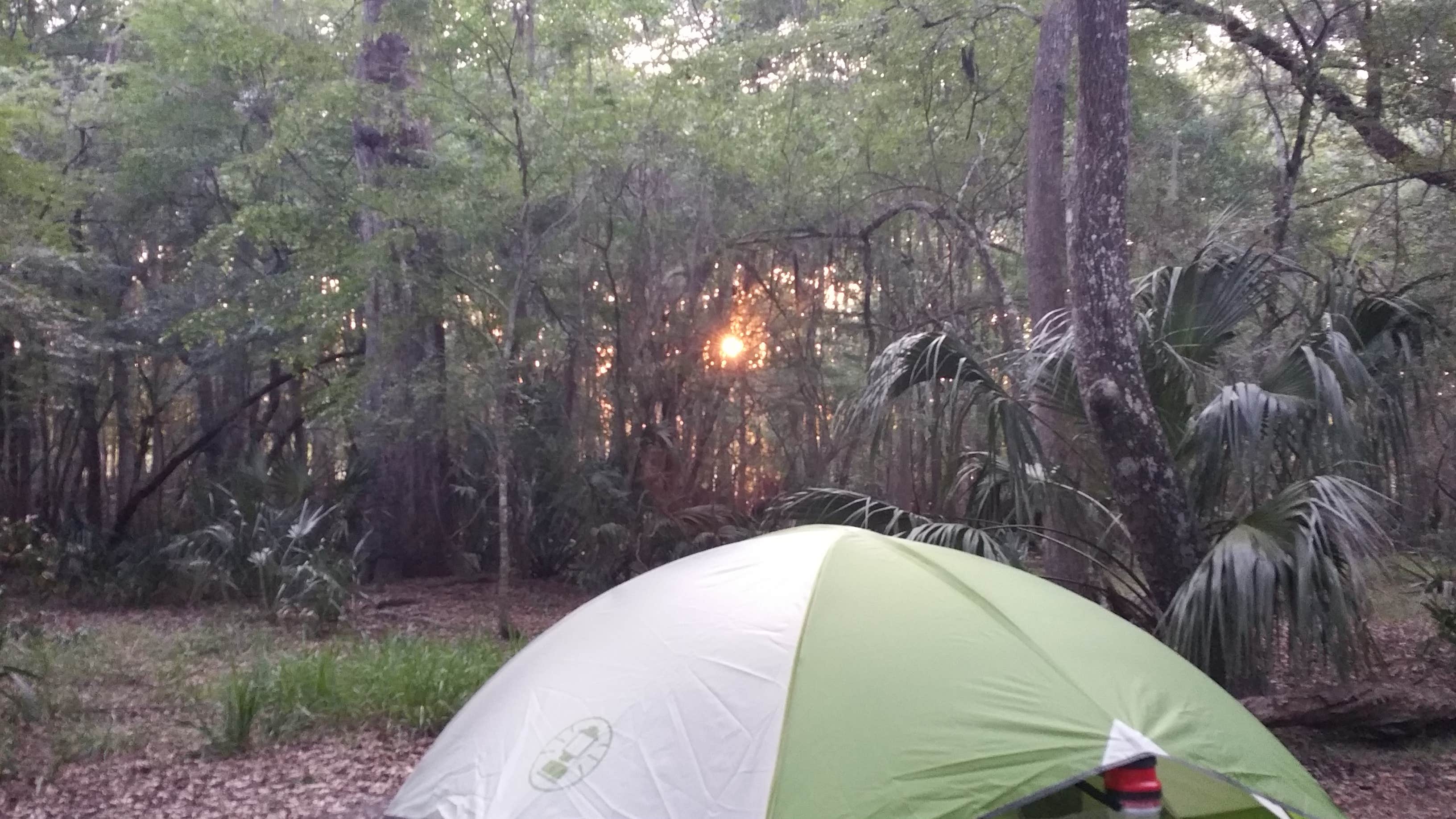 THE BEST CAMPING NEAR
Basinger, Florida
Recent Reviews Near Basinger, Florida
264 Reviews of 145 Basinger, Florida Campgrounds

Very nice state park here. The electric camping sites have water hook ups. I don't have a camper so we just set up tents and luckily the only spot available was a good one. It's mid June and it's HOT! Some sites are spacious and private and others you can see more of your neighbors. We had deer…
K
It is a smaller rv park that has electric and water. There are about 50% that live here. There are 2 unisex bathrooms with showers. The internet works, so does TMobile. It is walking distance to Publix and a restaurant/marina.
K
Many people stay here during the season. The sites are gravel and we'll maintained. Clean showers and toilets. Quiet place.

This place is very clean, quiet and has a great pool area. This is our 2nd stay here. Close to beaches and great restaurants.
a
This place is beautiful. There are paved roads and grassy areas for bike riding, playing games and more. I would recommend a water spot, there are plenty of them. A public beach is less than a 2 minute drive (but there was no one on this beach). It was like having my own private beach. Bring…

I lucked into this hidden gem of a campground on my way north from Fort Lauderdale.
The staff at the gate was super friendly and I was pleasantly surprised by the availability of sites because I rolled in on the Friday at the start of a holiday weekend.
There is a fishing pier, bike path along…

Nice water access to the Atlantic and the Golf cost, power, water, safari tents, nice showers, nice people, not to mach shade.

Feels isolated but is close to the beach and plenty of shops and restaurants

The tent sites are a little small but most of them are shady and secluded with lots of trees and shrubs between! Good bathroom and shower, and lots of trails to explore, leading to a boat ramp and playground

We just visited Canopy Oaks! Wow, we had an awesome time. Beautiful site , friendly neighbors, and excellent staff every place we went! Ice cream shop is delicious, the store had good choices and friendly staff, and the pool was refreshing! We had an excellent time celebrating two…

We love Ortona! Our site, 29, waterfront! So many boats going through the locks. Unfortunately, the locks are still closed to people walking across. Very clean, good long sites, and very friendly! 59 amp, and water hookups.

This COE is very clean, large concrete sites, 50 amp, and can be sitting facing the water! Love this. Only 9 sites, and 5 boat slips I think.
Called ahead and spoke with Shannon. She was very sweet and once I arrived helped me with all my questions.

We had an awesome stay. Very quiet and relaxed. Wasn't much for hiking trails though and the camp groundsman kept finding reasons to come on to our camp and conversate for far to long. Friendly but to much so.