Buying your first travel trailer is a big accomplishment. Now you and your family can plan tons of road trips and see the stunning national parks that the US has to offer. The only problem is that your travel trailer is probably empty. You'll need some travel trailer accessories to make your home away from home more comfortable when you are living  a life on the road.
But where to start? We chatted with some veteran travel trailer owners who know their stuff and what to help you get started. Below are our top 5 travel trailer accessories to customize your new travel trailer.
Just Bought a Travel Trailer? Here's Your Must-Have Travel Trailer Accessories
1. The Dyrt PRO

Buying your first travel trailer is exciting and affords you the opportunity to explore new places, but losing service on the road can slow you down. Not knowing where to go puts a huge damper on your trip, but The Dyrt Pro solves that problem. For a $35.99/year subscription, you can download maps, search offline for campgrounds, read campground reviews while offline, and download your favorite campground lists. You'll even get waived processing fees when you book campgrounds and lodges on The Dyrt. The Dyrt Pro keeps your travel trailer adventures safe and easy.
Buy Now
2. Water Filter
When you travel in your RV, you'll be drinking water from a variety of sources. It's important to make sure you are drinking clean water so you stay healthy and happy during your travels. Having a water filter while you travel will help minimize sediment or harmful bacteria that gets into your water. The Camco 40043 TastePURE Water Filter is our best suggestion. This water filter is multipurpose; it is a 20-micron filter which filters high-flow sediment and carbon. It works to reduce the growth of bacteria in the water it treats and has a wide body to filter lots of water at once.
Buy Now
3. RV Mattress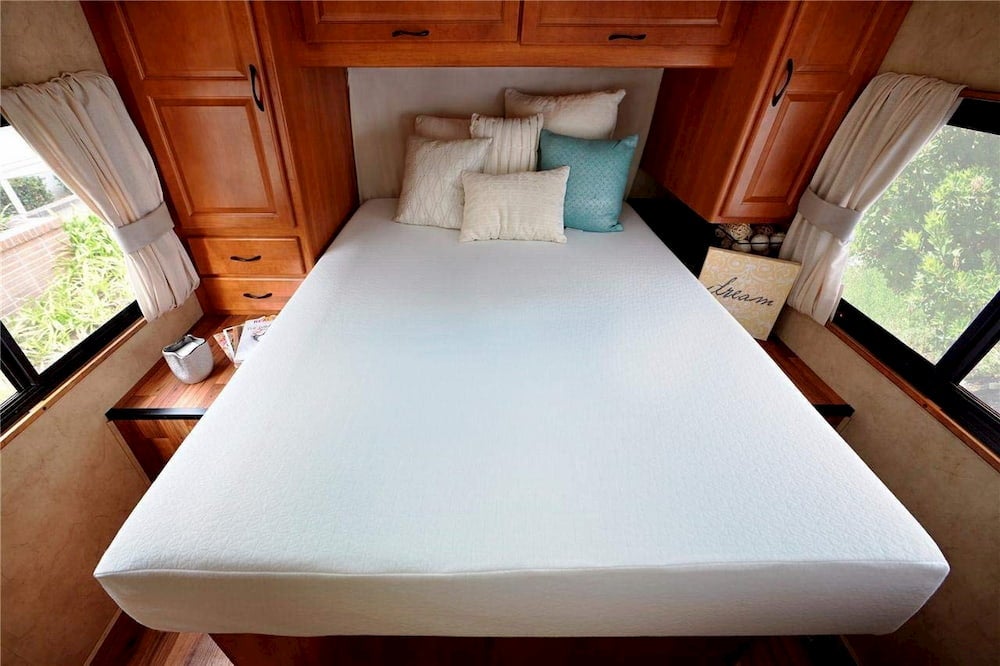 When creating your home away from home, sleeping well and comfortably is an important consideration. When making your list of travel trailer accessories, you'll want to make sure you are choosing the best mattress to fit in your travel trailer with comfort that can't be beat. The Zinus Sleep Master 8" Memory Foam RV Mattress was a top-recommended mattress by our community of seasoned travel trailer owners. The memory foam adjusts to your body for comfort, but is also made to last. These mattresses are even infused with green tea extract to reduce odors naturally.
Buy Now
4. Nesting Bowls
Life in an RV keeps things simple — you don't have all the extras of a house, so you have just the items that you need. But it also means that space is limited. That's why a must-have travel trailer accessory is stacking bowls and kitchenware. These nesting bowls help keep your kitchen space organized so your travel trailer isn't feeling too cramped. The set includes a large mixing bowl, colander, steel sieve strainer, a small mixing bowl and measuring cups. Plus, it's BPA-free and dishwasher safe.
Buy Now
5. Hammock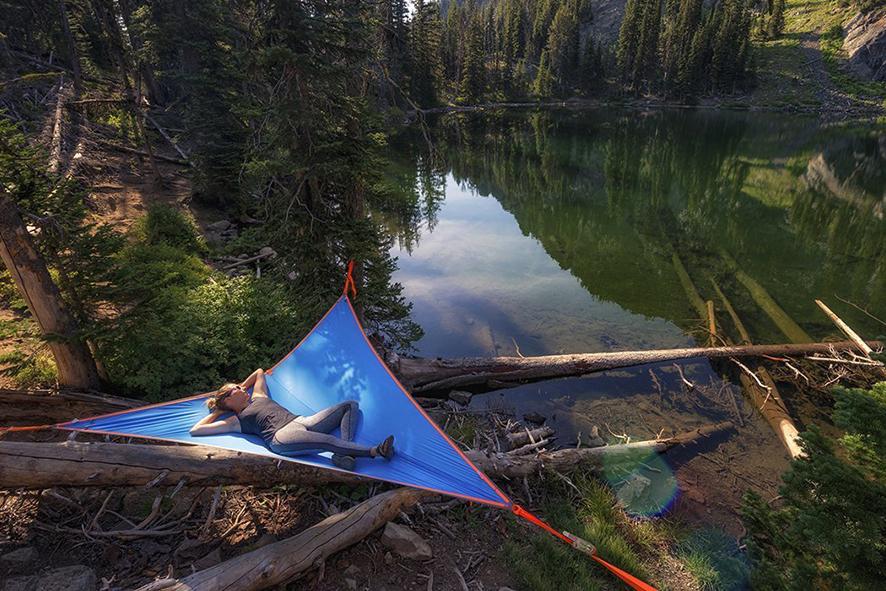 Every travel trailer needs a good hammock. Tentsile's 2-person hammock ties easily to trees and its unique design allows you to spread out comfortably. The 3-point anchor system allows you to lay flat on your back or side in complete comfort. Plus can be easily stowed. It's the perfect hammock for lounging on a sunny day with a book in hand.
Buy Now